At the ripe old age of 26, I finally got my earlobes pierced. Thanks to the super-professional tattoo shop that did them for me, I've had them for over a month with no problems whatsoever. Still, it's too soon to change my current studs out. But that doesn't mean I'm not building my earring collection…and these 17 irresistibly bookish earrings from Etsy have me swooning!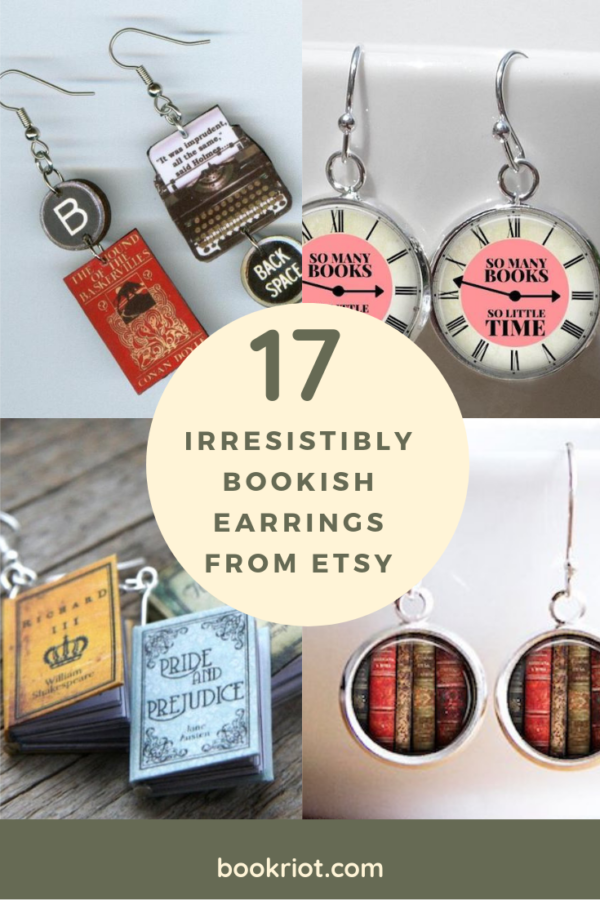 1. Stainless Steel Open Book Earrings
These simple, dangly earrings go with any outfit—and proclaim to the world your love of reading. (What reader wouldn't want that?)
2. Stack-of-Books Earrings
I literally have a stack of books like this sitting on every deskish surface in my house. Do you? If so, these earrings are perfect for you.
3. Organized Bookshelf Earrings
In addition to all the unorganized book stacks around my house, I also have several shelves that look like these adorable earrings. As many book lovers do.

4. Organized Bookshelf Studs
If you like the organized bookshelf look but don't want dangly earrings, these are for you.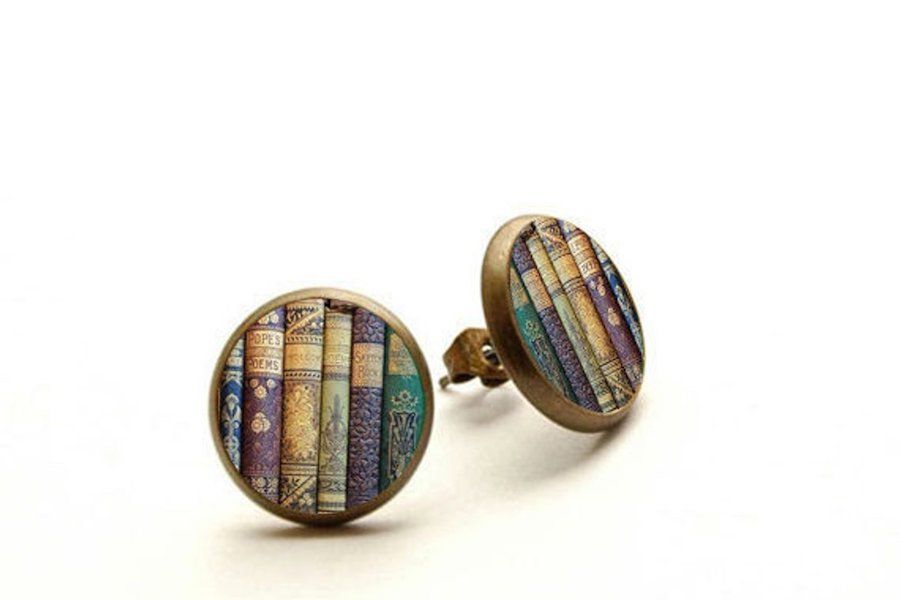 5. Book Danglies THAT CAN OPEN
Need I say more? These dangly earrings OPEN a bit, folks. And the pages have words inside them. They are a book lover's dream come true.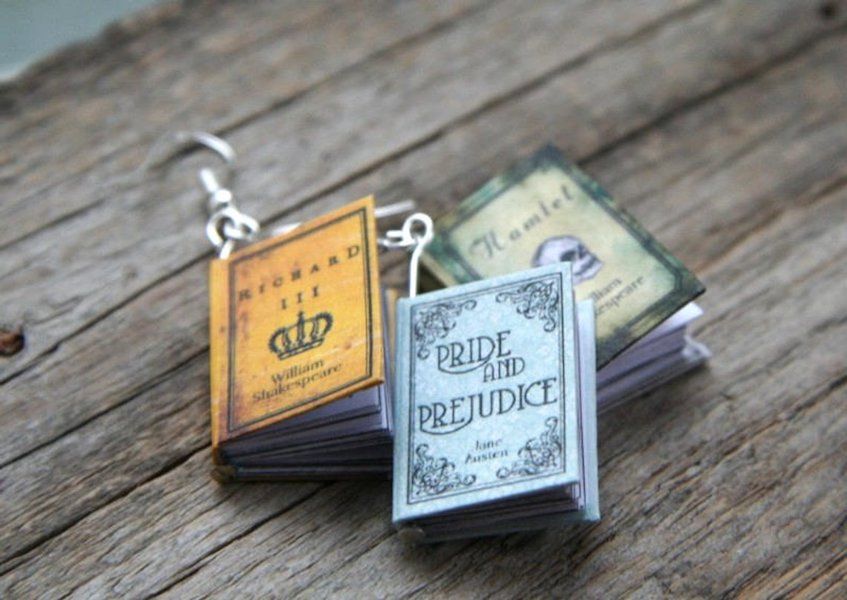 6. Classic Book Cover Earrings
Choose a pair of earrings from a range of your favorite classics. I'll take the Little Women ones, if you please.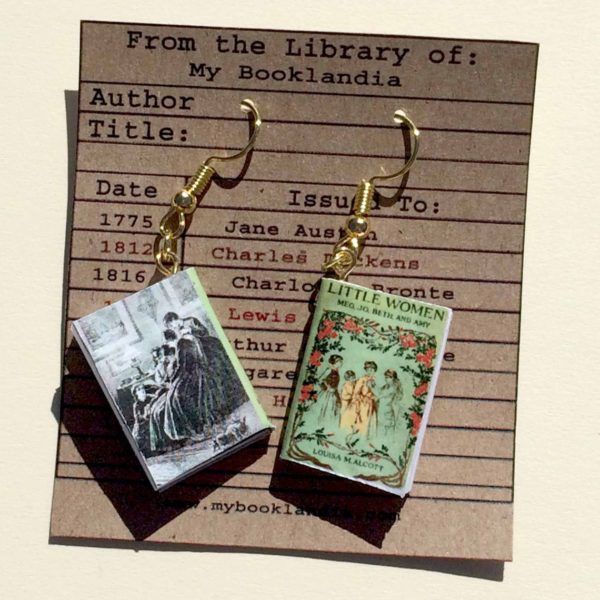 7. Pretty Blue Cover Dangly Earrings
These look more journalish than bookish, but what book lover doesn't love a beautiful journal?
8. Book and Tea Earrings
I kid you not, I gasped in delight when I stumbled upon these earrings. I dare you not to.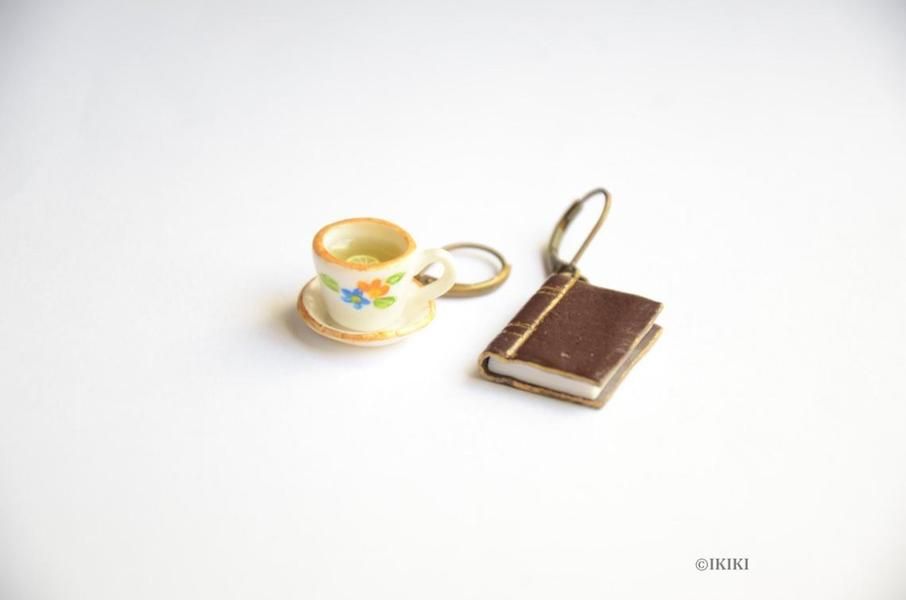 9. Book and Coffee Earrings
These are pretty awesome, too. They pretty much describe my dream morning.

10. More Book and Coffee (or Tea) Earrings
Because we need all the book + hot drink options we can get.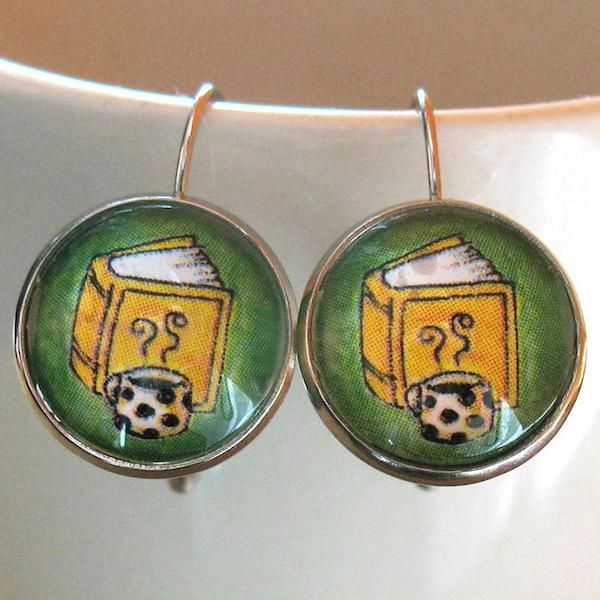 11. The Hound of the Baskervilles Typewriter Earrings
Another gasp-worthy pair of earrings for all the mystery lovers of the world.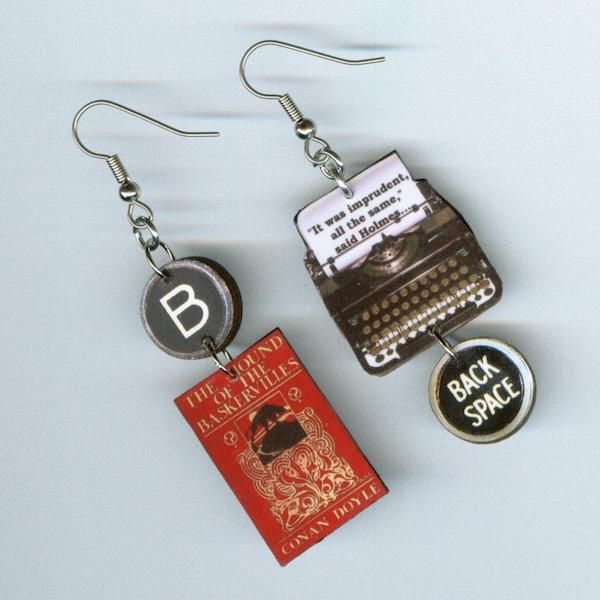 12. So Many Books, So Little Time Earrings
What book lover doesn't feel this way at least once in their life? (Or in my case, every. single. day.) There's also a similar version on Etsy but minus the pink.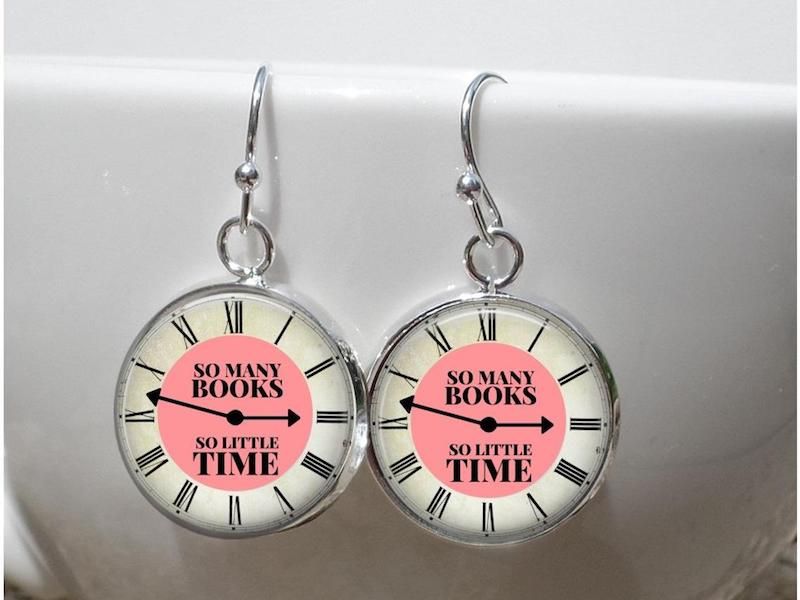 13. Upcycled Found Objects Earrings
These awesome message-in-a-bottle style earrings contain snippets of old dictionaries or classics.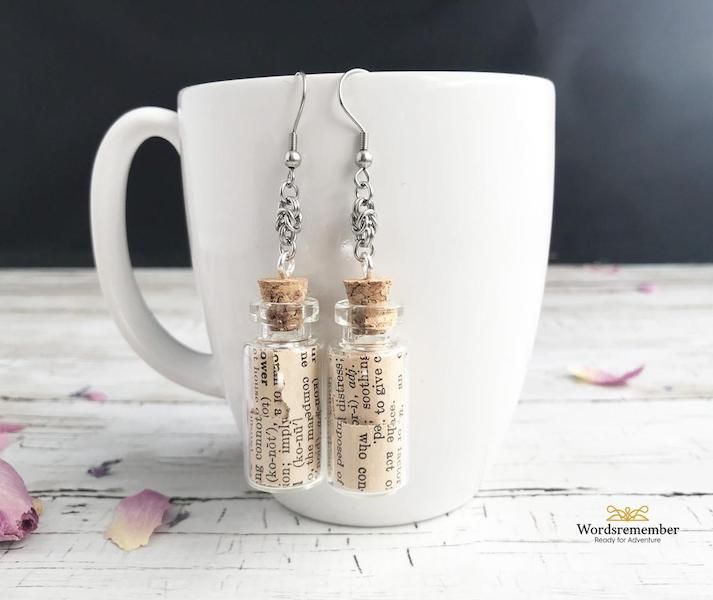 14. Upcycled Origami Leaf Earrings
Another neat example of upcycling, these delicate earrings are made from a 1954 copy of East of Eden.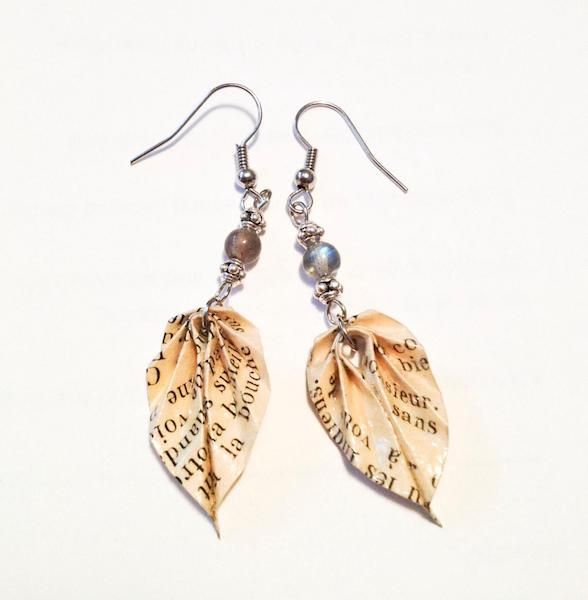 15. (Another) Bookshelf Earring Set
Just in case the other options didn't suit your fancy, there's this take on the bookshelf look.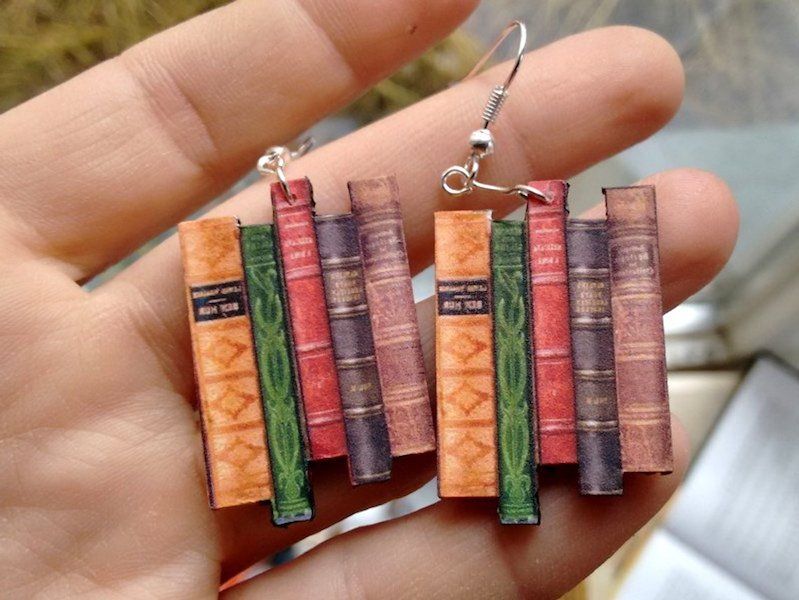 16. Shakespeare Earrings
These simple but lovely earrings contain pieces of old copies of Shakespeare plays.
17. Read Books Earrings
Does this last set of earrings need an explanation? I think not.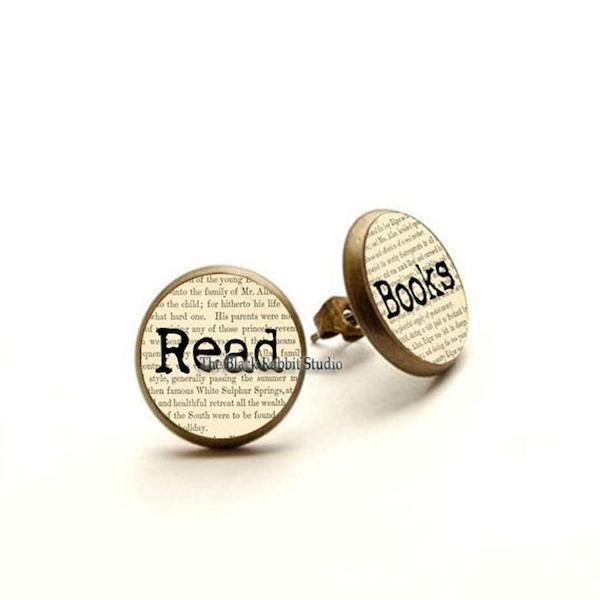 Go forth and find your perfect pair of irresistibly bookish earrings from the wonderful world of Etsy! (See more bookish jewelry and pin options.)