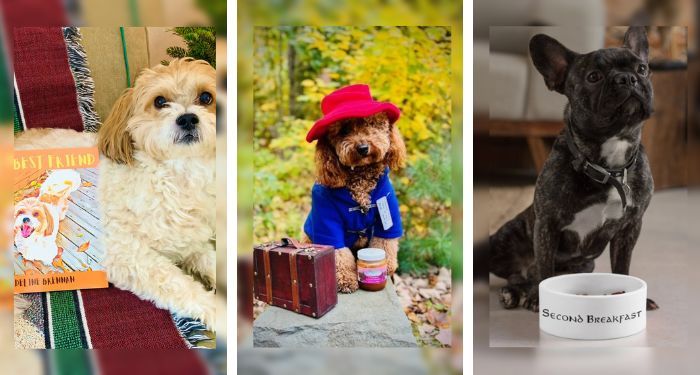 This content contains affiliate links. When you buy through these links, we may earn an affiliate commission.
Dogs: They are humans' best friends. They also love their humans so much that anything that makes their people happy gets their tails wagging. So if you love books, your dog probably does too! Pups make the best reading companions and fit right into every good reading nook. There's nothing better than snuggling up with a good book with a dog on your feet. Why not let them in on the book-loving fun? These bookish dog accessories make the perfect treats for your furry companion and great gifts for your book- and dog-loving friends.
We've got toys, bowls, collars, bandanas, and even a costume for your pup. We've also got bookmarks and library stamps that, let's be real, might be more useful for you than them. (After all, you're the one with thumbs.) There's something for every pup and their book-loving human. Once you're all stocked up on bookish dog accessories, take your dog for a nice little reading break in the park. You'll both find something interesting to explore.
"What about my cat?" I hear you asking. Not to worry! We've got just the right bookish accessories for them, too. Check out those goodies here.
---
We hope you found the perfect bookish accessories for your dog! You might also enjoy:
The Best Mystery Books Featuring Dogs
8 Books for First-Time Dog Owners