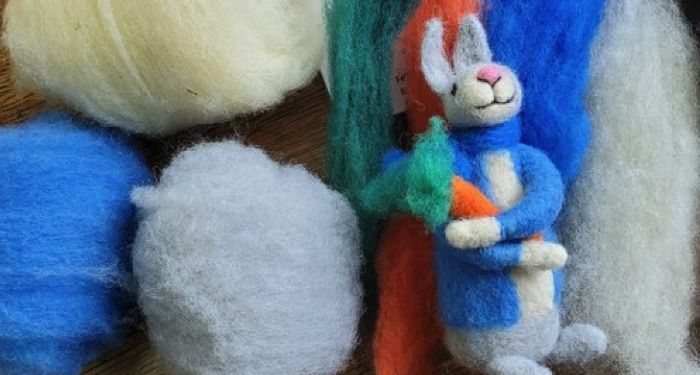 Book Fetish
Make Your (Book)Mark: 15 Bookish Craft Kits to Bring Out Your Creative Side
This content contains affiliate links. When you buy through these links, we may earn an affiliate commission.
If there's anything I'm likely to drop money on as much as books, it's craft supplies. I've never met a craft I don't like. That's not entirely true. Crafts that involve stuff that's scary sharp or hot, like stained glass or glass blowing, are ones I prefer to admire from afar and purchase from skilled artists. So today, I present you with a plethora of craft projects that require very few safety precautions.
I personally love a kit. You don't have to search out supplies for a project or buy more than you will use. They are the ideal way to test the waters of a craft. Naturally, books and crafts pair beautifully as well. Making crafts can be a way of expressing one's identity as a reader. Many crafts are useful while reading, like a bookmark or a quilt to snuggle under. And if you listen to audiobooks, crafting while reading is the best of all possible worlds. It's the world where you'll find me as often as humanly possible.
I chose a wide range of crafts. Some are perfectly kid friendly, great for party favors or a rainy day activity. Others are meant to inspire people a little further along on their crafty journey, those with some expertise under their belt. Some of the projects are related to particular literary fandoms, and others just shout about a love of reading in general. Taking the time to make something is an act that can connect us to our own sense of creativity as well as the talented craftspeople who've carried traditions in the generations before us. So I deeply hope there's something here that inspires you.
---
Maybe you need some crafty books to go with these kits. We've got more than 25 of the best craft books as well as recommendations on easy-to-learn crafts. Now it's time to get crafty!