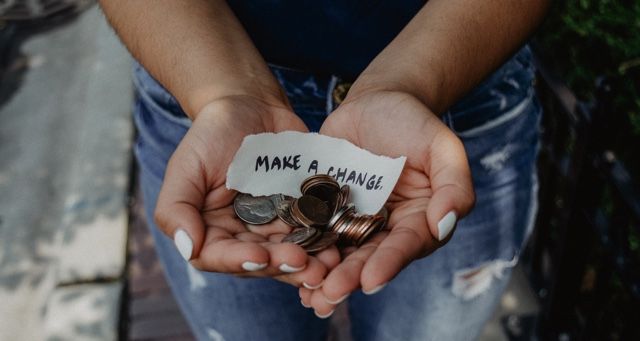 This content contains affiliate links. When you buy through these links, we may earn an affiliate commission.
Amazon Prime Day takes place on July 15 and 16, which means it's time to start browsing for some great deals. In addition to taking advantage of the solid discounts, you can feel even better about your purchases by donating a portion of your money to a designated charity via Amazon Prime Smile. The program has a wide variety of organizations you can choose to contribute to, including some that are sure to appeal to all you book lovers out there.
From nonprofits that provide free books to children to organizations that help promote adult literacy, these six bookish charities are all worth supporting—and you may even have trouble picking just one!
So whether you plan to make multiple purchases on Amazon Prime Day or are just finally checking out your stocked cart, consider donating to one of these literacy-related organizations. It's guaranteed to make those bargain buys feel even sweeter.
Reading Is Fundamental, Inc.
Founded in 1966, this Washington, D.C.–based charity serves to promote literacy in America by boosting interest in reading among children. The organization provides resources, such as books, STEM-related classroom activities and other content, to underprivileged communities nationwide The largest nonprofit related to children's literacy in the United States, RIF has reportedly distributed more than 415 million books to 50 million children as of winter 2019.
Page Ahead Children's Literacy Program
Based out of Seattle, Washington, Page Ahead provides literacy and children's books services to children across the state. Founded in 1990, the organization has provided 3 million new books to over 850,000 kids. In their mission to help turn children into avid readers, Page Ahead sponsors programs like Book Up Summer, which allows students from kindergarten through second grade a chance to stock up on summer reading materials at book fairs for no cost.
Book'em
This Nashville-based literacy organization provides thousands of books to nonprofits that serve underprivileged children in the city. Since its establishment in 1989, Book'em has provided books to charities like Habitat for Humanity, Second Harvest, Metro Nashville Schools and more. Each year, Book'em also sponsors Read Me Week, a special celebration of reading at local schools.
Reading Works
You can support adult literacy by donating to Reading Works, a volunteer-based tutoring program that provides free reading, writing, and ESL guidance to adults with low literacy skills. Founded in 2007, the organization matches learners with math and digital literacy lessons tailored to their needs and skill level. In 2017, Reading Works was named a Best Practice in Literacy Honoree by the Library of Congress.
Read Ahead
Founded in 1991, Read Ahead (previously called Everybody Wins!) takes a unique approach to developing a passion for reading among children. The organization partners volunteer mentors with students in elementary schools throughout New York City to provide one-on-one reading sessions during lunchtime. Over the years, volunteers have spent more than 15,000 lunch hours helping students develop their reading comprehension and foster long-term social skills. If you live in the area and want to get involved in addition to donating via Amazon, you can also apply to become a mentor on their website.
Freedom to Read, Inc.
If you want to support efforts to improve literacy internationally, you can also donate to Freedom To Read, Inc. The organization seeks to improve literacy skills and library access for people in the Bahamas. It provides print and electronic materials to the Bahamas Library Services, as well as training and teaching for library attendants. The organization also sponsors literary services to residents of the Out Islands.
---
Ready to get started? Pick your bookish charity here and make sure to sign in through smile.amazon.com when shopping!