Lists
Bookish Celebrities: The Women
During a recent conversation, the topic of celebrities that we (being a group of readers) would like to see at a book event came up. A list of names was tossed out – including Alec Baldwin – and the first question asked was "What do any of them have to do with books?" At the time, we had a bit of trouble coming up with names of celebrities who are, in fact, bookish. After some thought, though, I have a list of people who, I think, would fit that description. Today, I share with you the women that made the list. You can see the men's list here.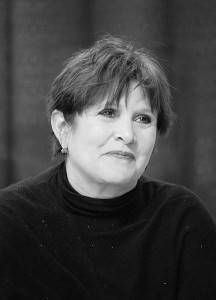 Carrie Fisher
Fisher is best known, perhaps, for her Princess Leia hairdo, but she can write, too. Her biggest success as a writer came with her 1987 debut novel, Postcards From the Edge, which she later adapted into the highly successful film of the same name. Since then, she has written several other novels and screenplays. In 2008 she toured with a one-woman show based on her memoir Wishful Drinking. In November, she published a follow-up called Shockaholic. She was inspired to write the book when she discovered that one of the side-effects of the ECT (electroconvulsive therapy) treatments she receives to help manage her bipolar disorder is memory loss. According to reviews, the memoir is both poignant and hilarious.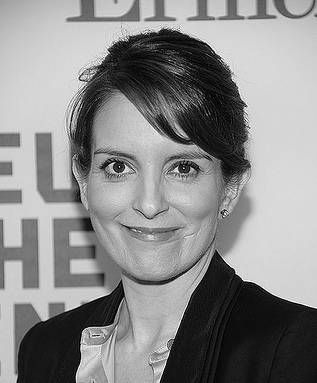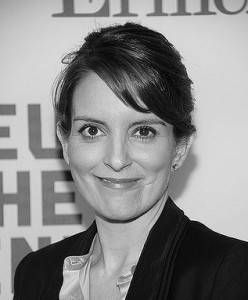 Tina Fey
So she's only written one book, and it was a memoir. Bossypants was, however, one of the most popular memoirs of 2011. She was even nominated for a Grammy for Best Spoken Word Album. Even before she wrote the book, though, Fey had firmly established herself as a writer. She was the first woman to serve as head writer for Saturday Night Live. She also wrote the screenplay for Mean Girls, and she writes several episodes of her sitcom 30 Rock every season. Fey has even tried to make reading seem cool to kids by visiting Sesame Street, where she played a book-loving pirate in "The Bookaneers."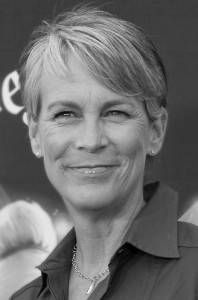 Jamie Lee Curtis
Curtis did a lot of things before she became the face that the world now associates with Activia yogurt. She was a scream queen. She tangoed with Arnold Schwarzenegger. And she has written several children's books, including the 1998 NYT Bestseller Today I Feel Silly, and Other Moods That Make My Day. Her most recent title, My Mommy Hung the Moon: A Love Story is her ninth collaboration with illustrator Laura Cornell. This story celebrates the unconditional bond that links mother to child. Curtis also blogs for The Huffington Post, most recently in response to the death of Whitney Houston and the role that addiction may have played.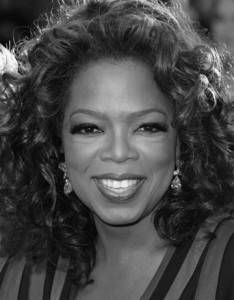 Oprah Winfrey
There seem to be two schools of thought when it comes to Oprah's Book Club. Critics, including Scott Stossel at The Atlantic, felt that the club was "antithetical to discussions of serious literature." For millions of people world-wide, however, the club was the gateway into the world of reading. How can that be a bad thing? Oprah's book club brought attention to little-known authors. She also held one of those authors, James Frey, accountable when his "memoir" A Million Little Pieces proved to be little more than fiction. As both a producer and an actress, she played a part in the production of several highly important literary adaptations, including The Color Purple, The Women of Brewster Place, and Their Eyes Were Watching God.
Emma Thompson
She is not a novelist, but she played one in a movie once. In Stranger Than Fiction , Thompson is a somewhat neurotic author who owes her editor a manuscript. She discovers, just as she considers killing off her protagonist, that he is a real person, and she holds his life in her hands. Thompson wrote the script for this film and actually won an Academy Award for her adaptation of Jane Austen's Sense and Sensibility in 1995. She is known for helping to bring the books she loves (and her children love, too) to the screen, including the Harry Potter and Nanny McPhee series.