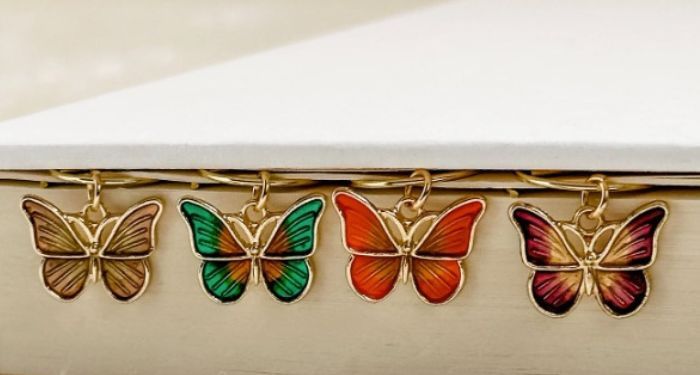 Book Fetish
When You Open a Book, It Looks Like One: Bookish Butterfly Goods
This content contains affiliate links. When you buy through these links, we may earn an affiliate commission.
My favorite insect? There are a lot of really solid options out there. I love a good praying mantis for its extraterrestrial qualities. I am passionate about all things bees (save their evil cousins wasps and hornets) and have written about how my love for bees led to a passion for honey–specifically, ethical, local honey. But if I had to name one insect about all else as a favorite, it would be the butterfly. How could it not be? Whether it's the ecologically vital monarch or the black swallowtail, the orange sulphur or even common moths (yes, different than butterflies but originating from the same family and their differences are primarily in their wings), they are all such beautiful creatures to stumble upon outside. If you have not spent an afternoon watching them in your own backyard or at a park, I cannot recommend it enough.
You know why else butterflies are really dang cool? It's because books look like them when they're opened. It might be a shallow reason, but it is a reason none the less. Cue the Reading Rainbow theme song.
To celebrate all things books, all things spring and summer, and all things butterflies, let's dive into some of the best bookish butterfly goods around the Etsy parts. These bookish butterfly goods include book stamps and tees, loads of fun bookmarks, art, paper, and more.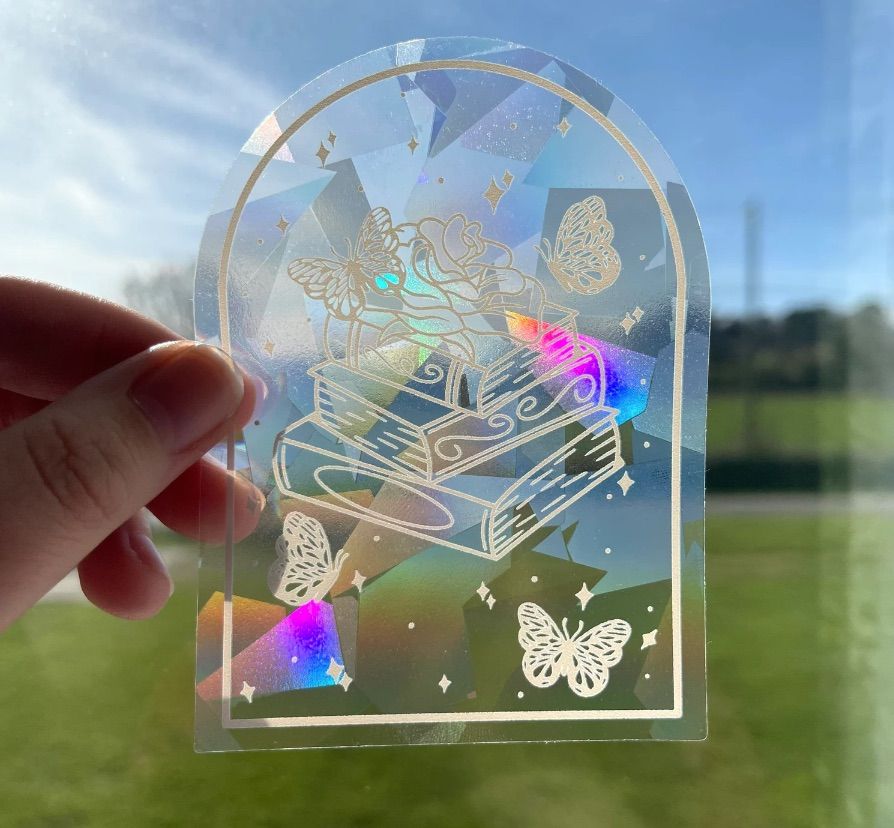 Let's kick off this roundup with a super fun holographic sticker featuring books and butterflies. $8.50.
This is a one-of-a-kind piece of art–as in literally, there is only one–but how beautiful is this embroidery featuring butterflies emerging from the pages of a book? $42.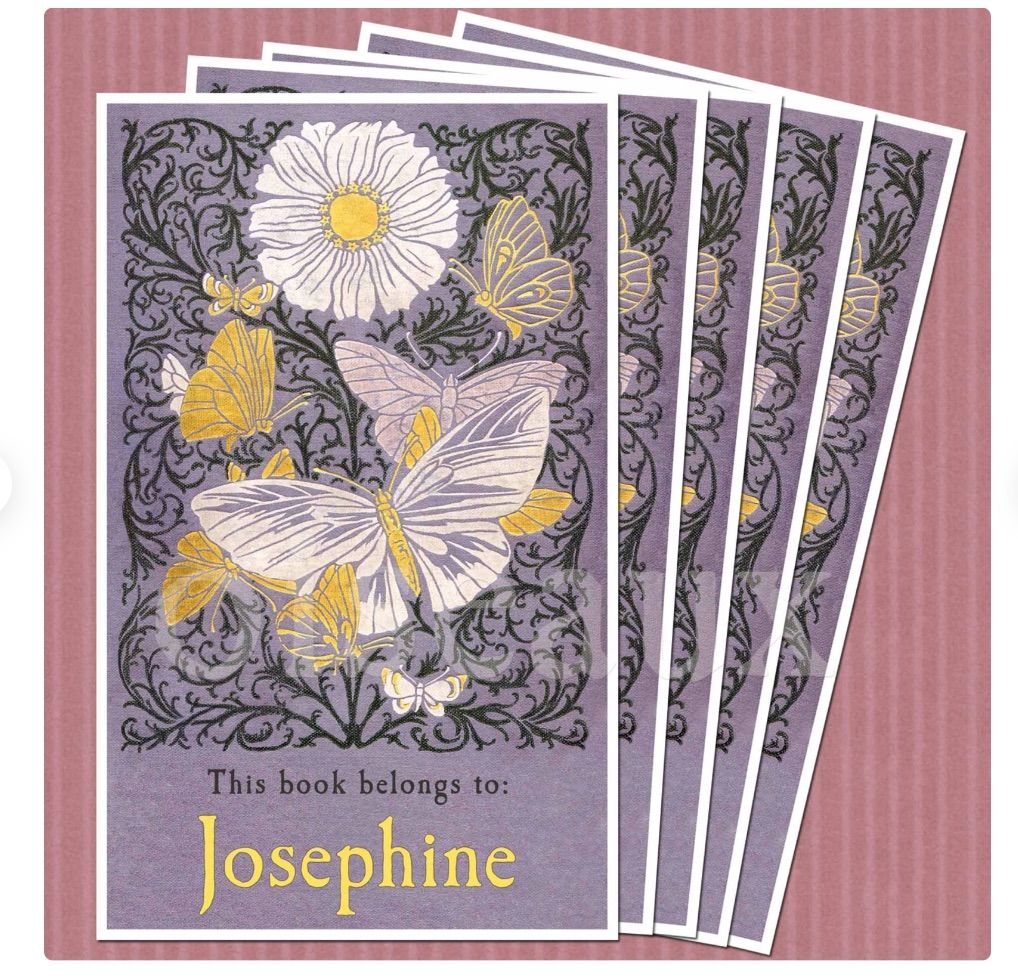 Grab some beautiful purple, gold, and white butterfly bookplates that you can get personalized. Ensure your books never (butter)fly away. $21 for a set of 24.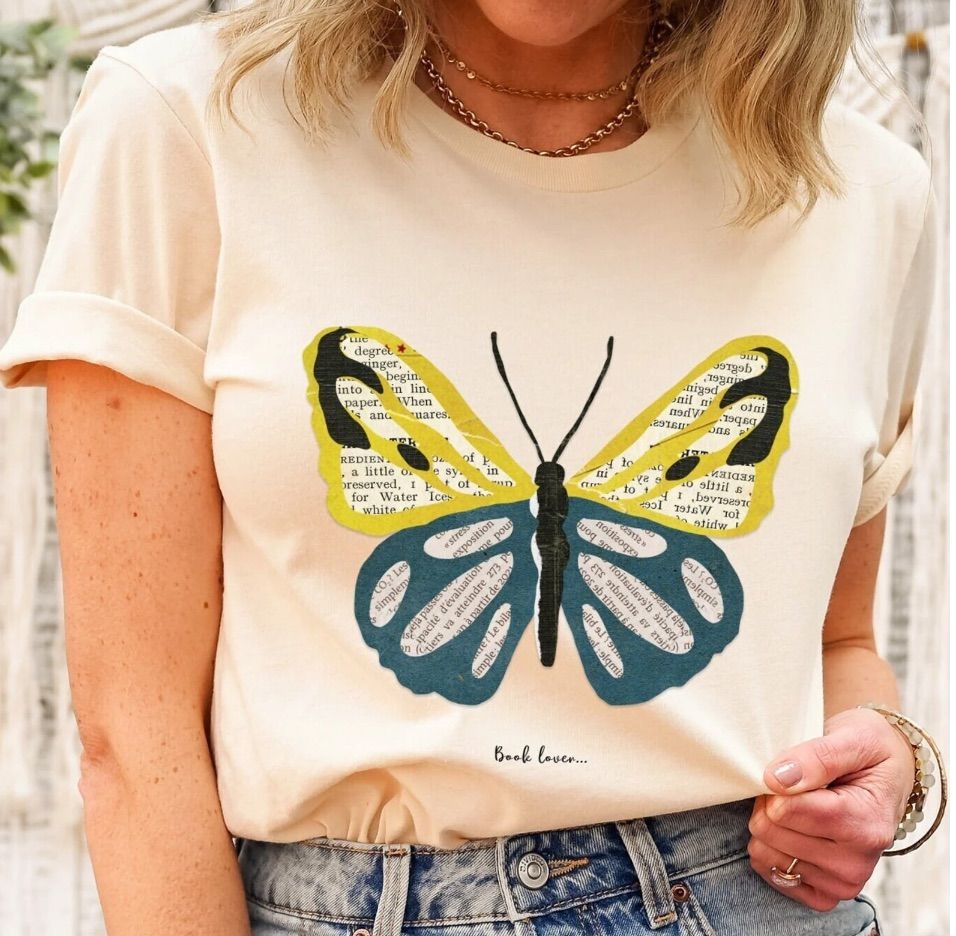 I love this shirt. The butterfly is fun, its pages of wings, and the teeny little detail underneath reading "book lover." $25.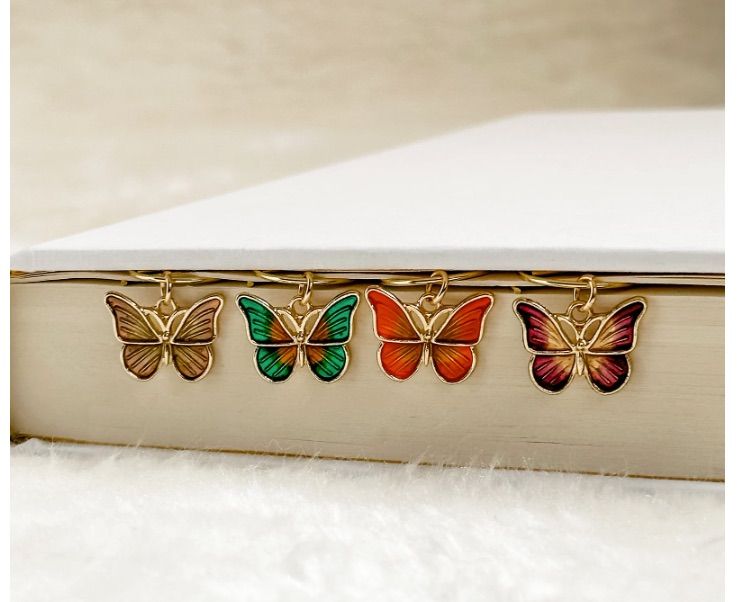 Choose your flier from these gorgeous little butterfly bookmarks. $6.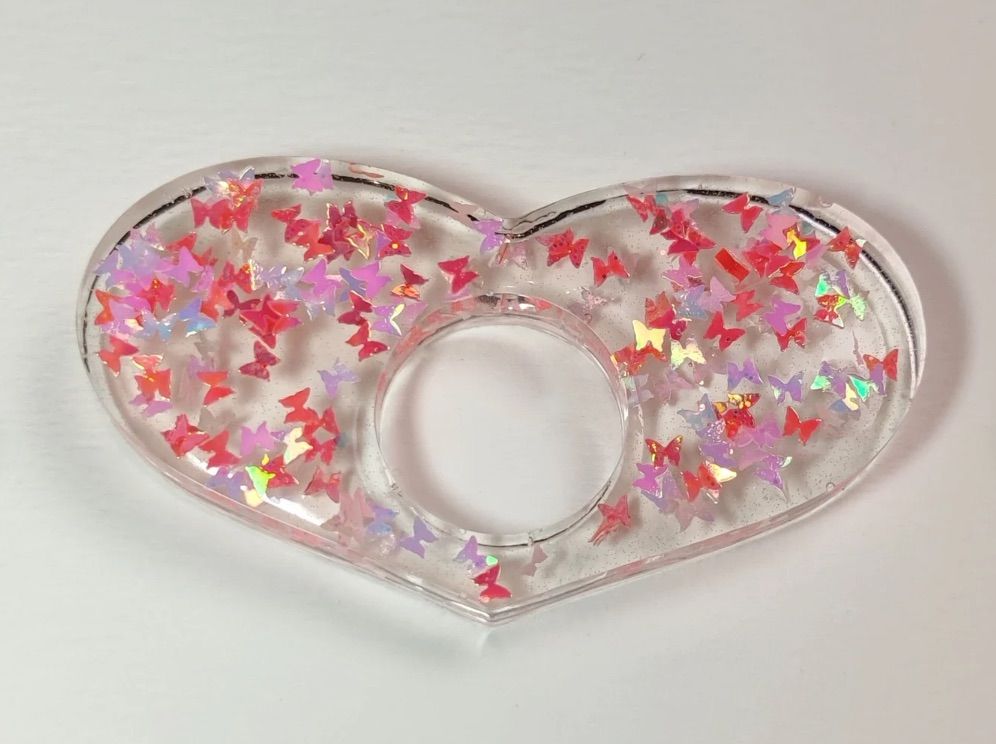 If you're looking for a new book page holder, how about one complete with all kinds of shimmery butterflies inside? $12.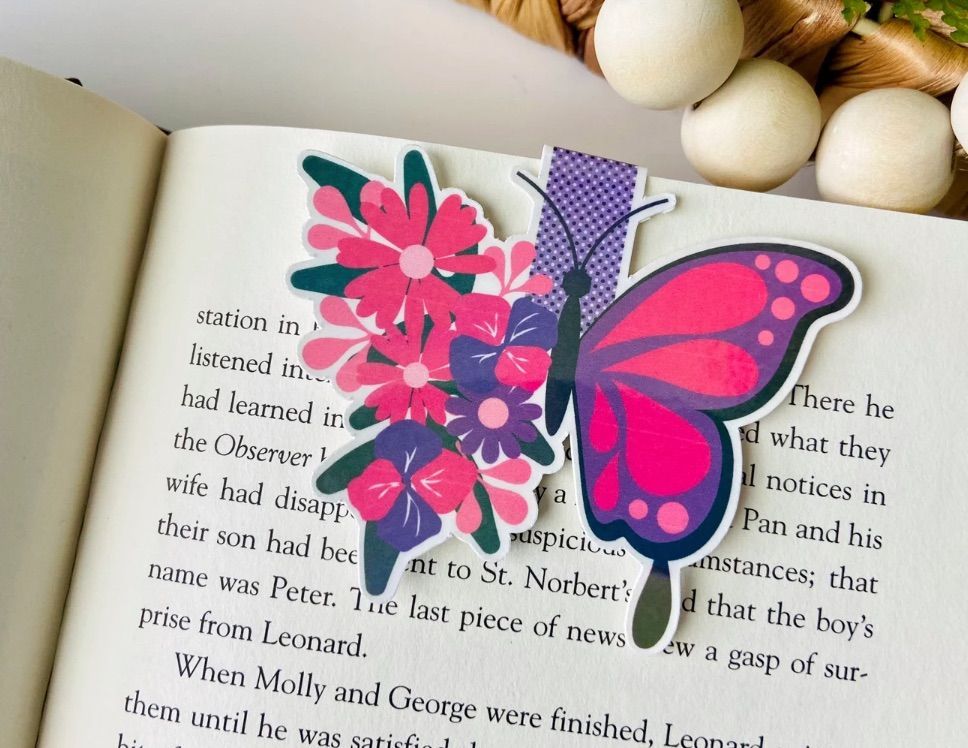 The perfect butterfly bookmark might not exist. Except…it does. It's this one. I love the use of purple and bright pink, the bold florals, and the fact it's magnetic. $4.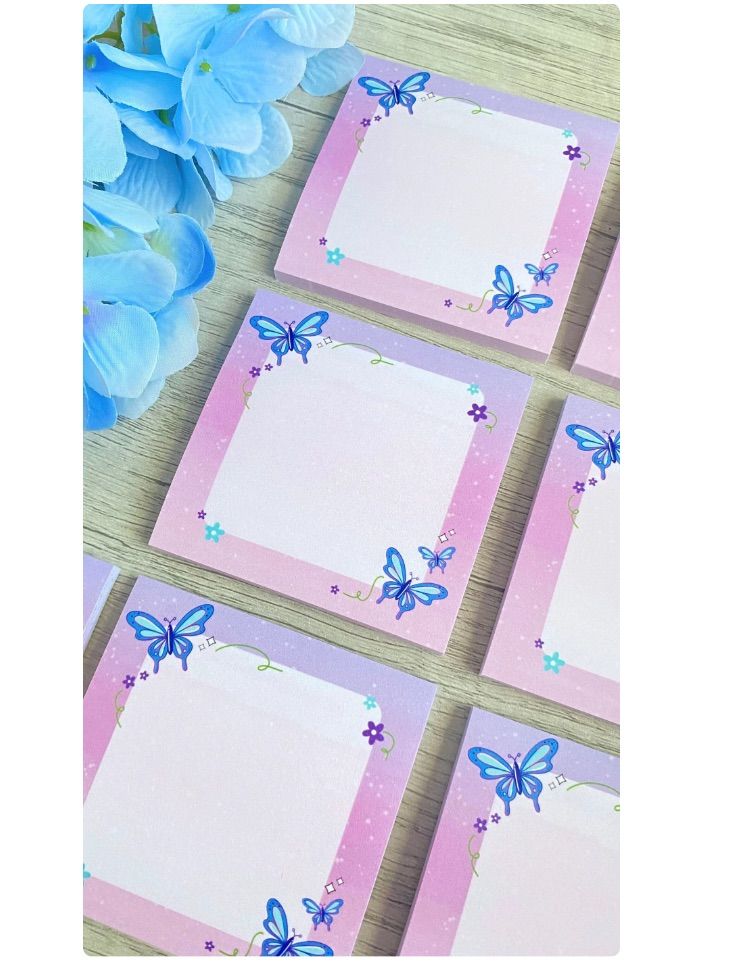 These little butterfly notepads are dreamy. $5.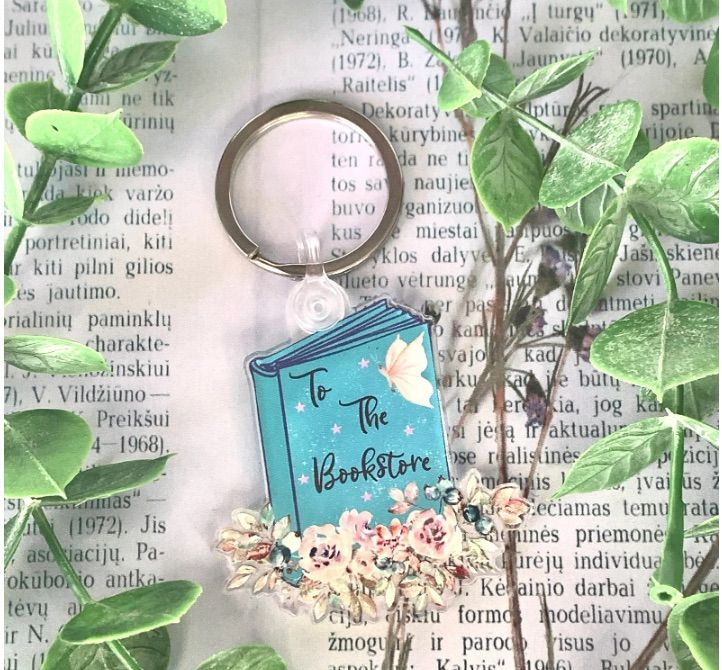 If you don't look closely, you might not notice that this bookish keychain has a butterfly coming with you to the bookstore. $7.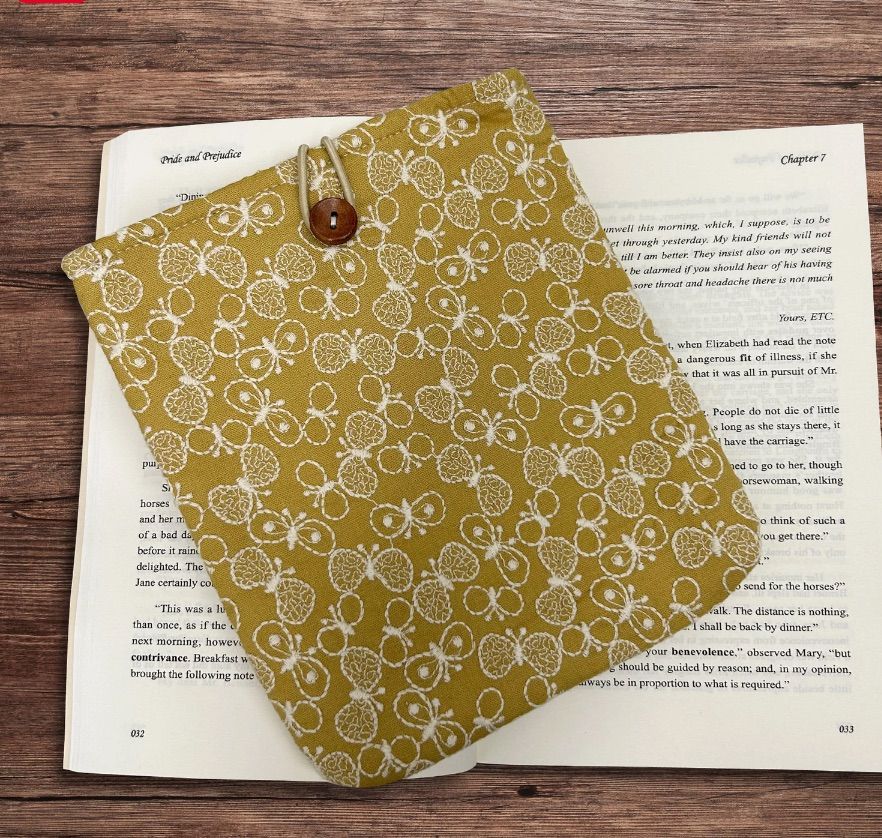 Whether you're looking for a case for an ereader or for a print book, maybe you're looking for this embroidered butterfly option and don't even know it. $59.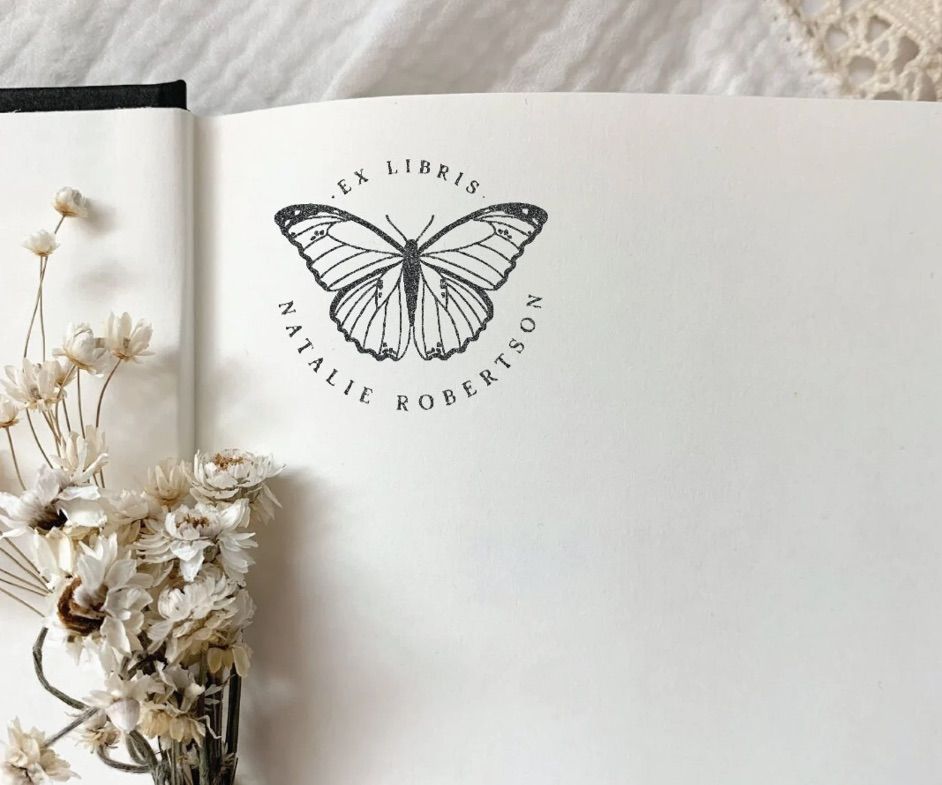 I am not going to make the same joke about how a book stamp will ensure your books don't butter(fly) away, promise. Get this one customized, starting at $23.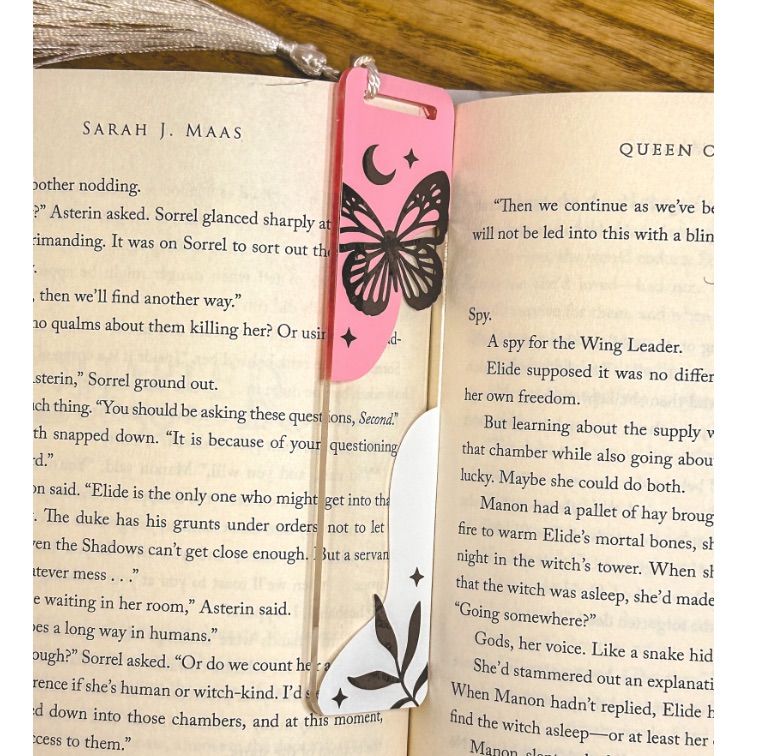 Pop this pink and white acrylic butterfly bookmark into any book and you'll class it up. $11.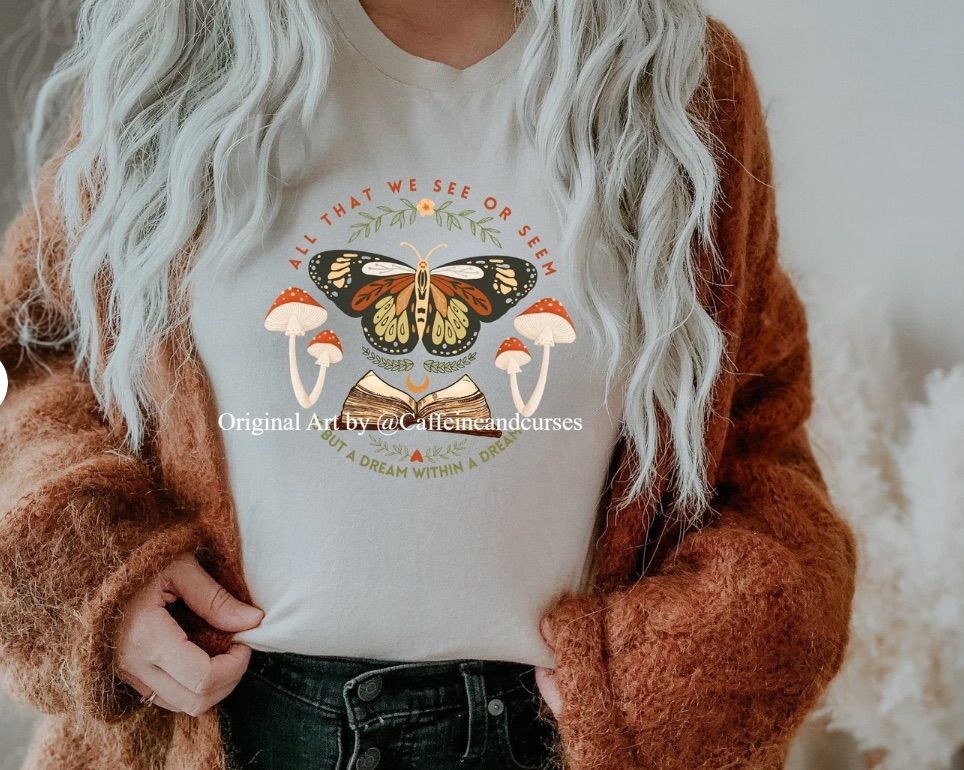 Calling all cottagecore fans: this bookish butterfly tee has your name on it. This is not Canva art–which for better or worse, is the dominant medium on Etsy shirts these days–so this top IS truly unique. $35 and up.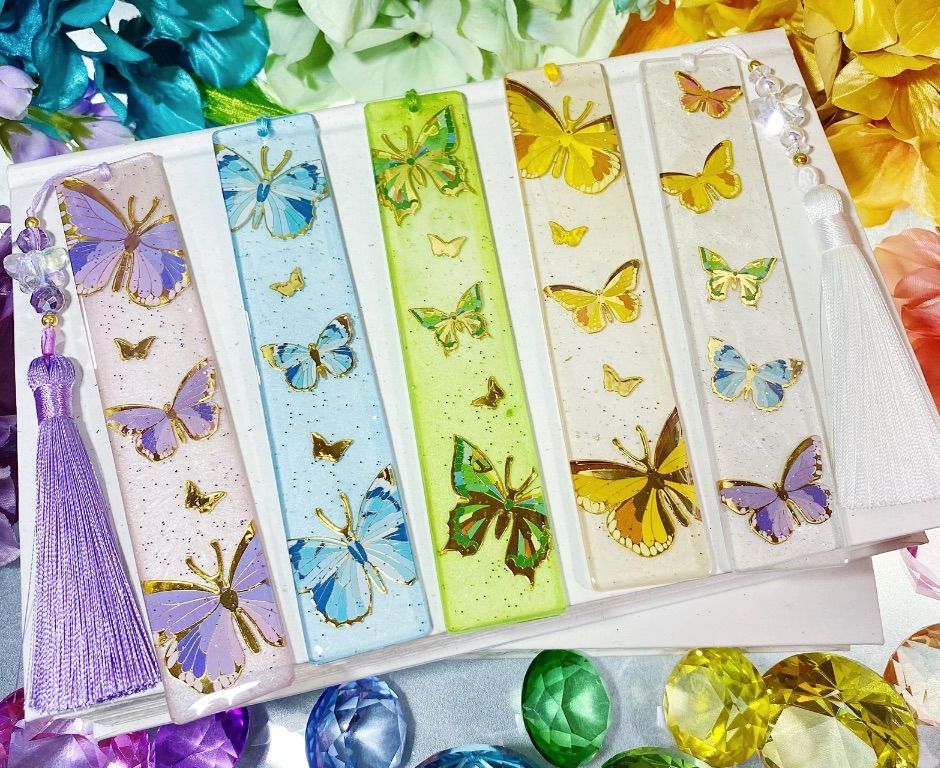 Last but not least: whatever jewel tone is your favorite, there is a gorgeous butterfly bookmark to make your heart (and your book) very happy. $14.