Bookish Bedding Ideas For Reading Nerds
Most readers love to share their love of reading with the world. Be it with their clothing, accessories, bumper stickers, or pet names, readers love sharing and showing their bookish pride. When decorating your home, why not add a bit of bookish flair? Especially with bedding—many readers, myself included, like to read in bed. One can never have too many blankets or pillows in my opinion. These ten bookish bedding ideas should get you started. Celebrate your favorite horror author with
this blanket
featuring some of Stephen King's many titles.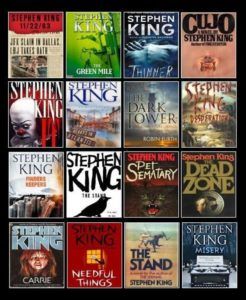 Make a nod to your ever-growing TBR stack with this humorous
Mount TBR pillow
.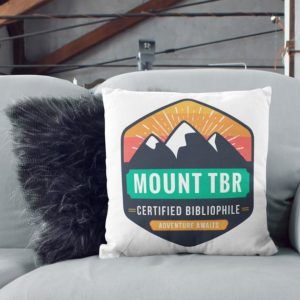 Cozy up under
this quilt
featuring a whimsical bookcase. Handmade and made to order, this quilt is perfect for book lovers.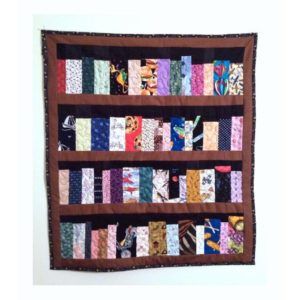 Twelve little girls in two straight lines—
this nostalgic duvet cover
features the original cover art.
This beautiful blanket
features scenes from classics by Shakespeare, Jane Austen, Harper Lee, and others, in soft colors. Custom options allow you to choose size and fabric.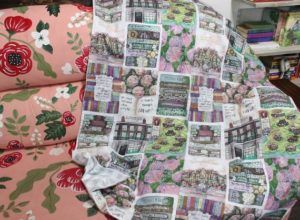 Enjoy better sleep under
this blanke
t providing comfortable weight with a plush book-print design.
Brighten up any bedroom with these
colorful pillowcases
, featuring iconic Superhero phrases. These pillowcases available in standard or king size.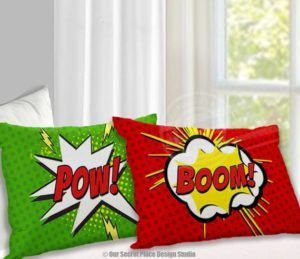 This precious
printed blanket
is perfect for little readers, but is also available in larger sizes as well.
Add a nautical touch to any bedroom with this linen-feel
pillow
featuring the notorious whale and a quotation from Melville's
Moby Dick.