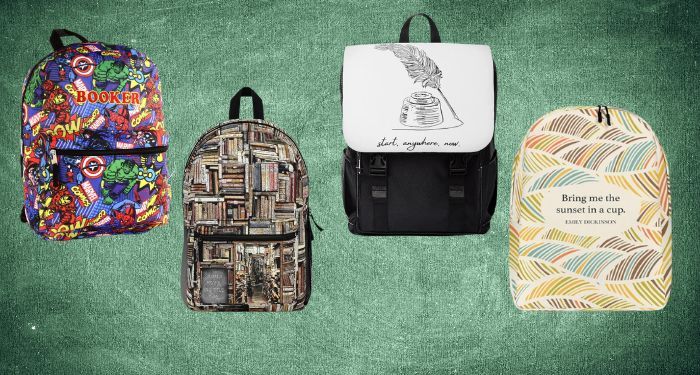 This content contains affiliate links. When you buy through these links, we may earn an affiliate commission.
Finding the right backpack truly makes a difference. When I was a college undergrad, I didn't have a car because, y'know, tuition was pricey enough. Even though I lived nearby campus, I often was stuck walking a good 2-3 miles a day with most of my textbooks in my backpack. For a long time, I would just deal with the accompanying back pain until I was able to find a backpack that both fit my body better and — an added bonus — was Van Gogh-themed, allowing me to express my love of art history.
If you're looking to buy a backpack that suits your daily needs, try finding one that reflects your bookish interests. Not only will it be a conversation starter next time you're at a library or bookshop, but it can be a great form of personal expression. Plus, if you plan to use your backpack primarily as a book bag, it can help you keep your books organized and all in one place.
These 11 bookish backpacks all make for practical and beautifully designed picks. Whether you're looking for a backpack to start your back-to-school season right, for your work commute, or for day-to-day activities, you're sure to find plenty of options here.
Looking for more ways to organize your reading life? Check out this round-up of the best bookish planner supplies.