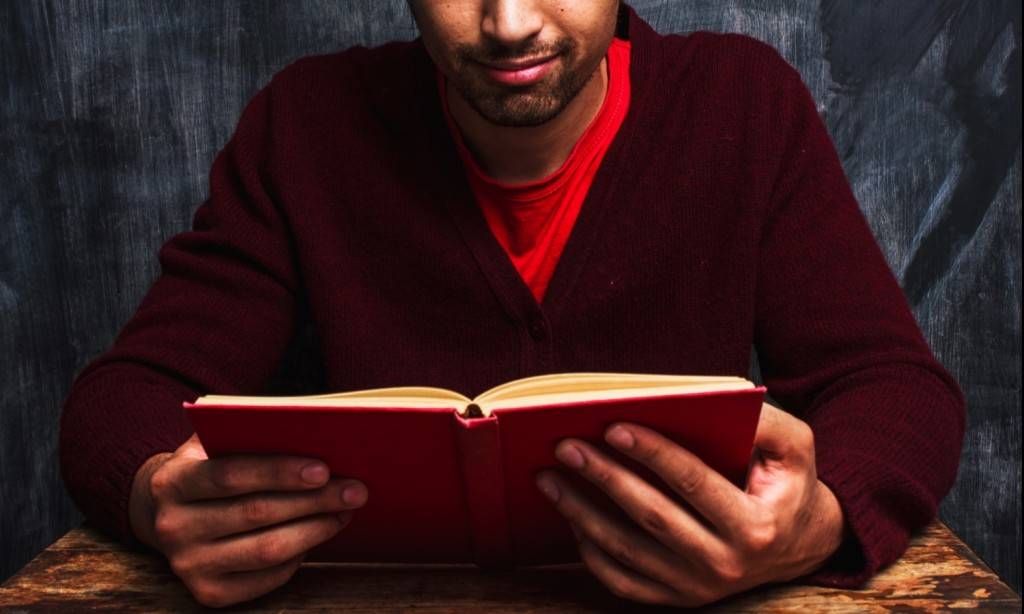 LGBTQ
Why Should the Book World Care About National Coming Out Day?
Today is The Human Rights Campaign's National Coming Out Day, and to celebrate we are spending the day featuring LGBTQ+ voices. Enjoy all the posts here!
---
National Coming Out Day is pivotal for the book world.
Part of what has perpetuated the lie that Millennials are "the Gayest Generation in History" is that until the last few decades, popular culture demanded one narrative and one narrative only: men love women, women love men, and any deviation from that is justly punished with death for the transgressor. That's all that was available in fiction until some brave individuals started pushing back and saying, no. This is who I am, and I deserve the same as everyone else.
Books in any form—novels, histories, essays, poetry collections—all carry some kind of truth. Books that speak to us do so because we can sense that truth, that spark in the writer's brain that ignites a corresponding spark in our own.
When queer readers and writers have to hide who we are, that truth we try to write is dulled, covered, and finally extinguished.
What truths could have comforted, enlightened, and challenged readers today if queer people had not had to hide who they were for millennia? What writings could have been passed down through centuries for us now to read and say "Ah-ha! That's exactly how I feel! This person has hit upon it!" if the writer hadn't been made to feel that that part of them, that truth, was wrong, and should be hidden away?
I get immeasurably sad when I think about the Sarah Waters, the James Baldwins, the Jeanette Wintersons, the David Levithans, and the Alice Walkers who must have existed throughout the history of the world. We have always had queer authors. They have just had to hide, and veil, and obfuscate their words. Their voices and their truths were silenced by fear.
National Coming Out Day also involves fear, fear of how a society (which is trying bit-by-bit to be better) may still respond to someone whose truth rejects the dominant narrative. But with each queer voice that speaks out, that fear is being conquered. As lesbian author Jane Rule has said: "The silence has finally been broken." Let us celebrate not just the joy of people living into their truth, but the expanded riches for the literary world as the human experience gets told with greater depth and diversity than ever before.