This content contains affiliate links. When you buy through these links, we may earn an affiliate commission.
It's almost 2018 and there are some great books being adapted into movies and TV shows in the coming year. Here are 13 book-to-screen adaptations that we are very excited to watch in the new year:
Crazy Rich Asians based on Crazy Rich Asians
by Kevin Kwan
I recently finished reading the entire Crazy Rich Asians series which means I am super hyped for this movie. An entire cast of amazing Asian actors, with Constance Wu playing the lead? Yes! There are also just so many hilarious and over-the-top scenes in the book that I think will translate amazingly onto the big screen. August can't come fast enough!
Premiers: August 17, 2018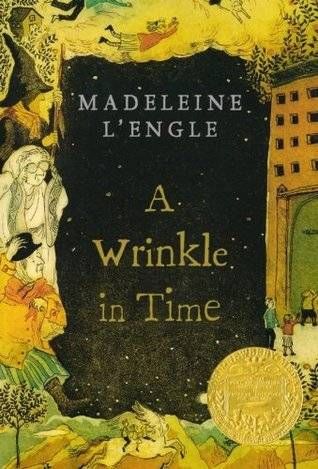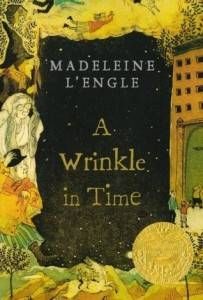 A Wrinkle in Time based on
A Wrinkle in Time
by Madeleine L'Engle
I actually never read the A Wrinkle in Time books when I was a kid. But after watching the trailer for the movie, I devoured the first book in a matter of hours. I loved the book and I've loved every trailer that's been released so far. I also love everything that Ava Duvernay touches. Plus, the cast of the movie is amazing.
Premiers: March 9, 2018
I absolutely loved this novel about a young gay teen girl who was forced into a conversion therapy camp after being outed. It's a brilliant coming-of-age that tackles the doubts and struggles that many young queer people face, especially when growing up in the midst of a homophobic society. Plus, the cast looks pretty great!
Premiers: January 2018
Our main guy, Simon, teenaged and closeted, becomes the target of a school bully who threatens to out both Simon and his secret e-mail friend, "Blue." Simon is forced to become the wingman of said bully, fellow classmate Martin. The book is adorable. The love story is adorable. The guy they cast to play Simon is adorable. I'm so excited to see this played out on the big screen AND (hopefully) get a whole new wave of fans for Becky Albertalli.
Premiers: March 16, 2018
I loved this quirky novel about misplaced genius and motherhood. Add an all-star cast (Cate Blanchett as Bernadette, plus Kristen Wiig, Judy Greer, and Laurence Fishburne, GASP) and acclaimed director Richard Linklater, and I am SO THERE. Bonus—it's coming out on Mother's Day!
Premiers: May 11, 2018
Ready Player One based on Ready Player One
by Ernest Cline
I haven't read the book, but my brother is always telling me how great the book is and how I would really enjoy it. I am still a little skeptical since I am not a huge fan of science fiction in general, but maybe a movie directed by Steven Spielberg and starring the kooky T.J. Miller will pique my interest in finally giving the book a go.
Premiers: March 30, 2018
When I first listened to the audiobook version of this book I absolutely fell in love with writer Juliet Ashton, trying to get her life back together after the war, and the quirky cast of characters she begins corresponding with, who tell her their stories of surviving the German occupation in Guernsey with humor, determination, and fake book clubs. It's a lovely historical fiction novel, and I think it has a lot of potential as a movie. And in true British film style, there should be several names you recognize among the cast. Several Downton Abbey alums, including Lily James, Matthew Goode, and Jessica Brown Findlay, star in the film. If you—like me—love British historical dramas, I think this one might just be for you!
Premiers: TBA 2018
The Hate U Give based on The Hate U Give
by Angie Thomas
The Hate U Give has spent the better part of 2017 at #1 on the New York Times' YA best seller list since its February 28th release, and for good reason. It centers around a controversial issue—police brutality—and makes Black-Lives-Matter activism the driving force of young Starr's life after she witnesses a white police officer kill her unarmed black friend. Angie graduated from the same BFA creative writing program I later attended; I was a senior in February 2016 when our department chair came into class squealing with news about the 13-publishing house bidding war over THUG. A few weeks later, he announced that the movie rights had already been sold to Fox 2000 with Amandla Stenberg set to star. The movie filmed this fall in Atlanta, and Angie's social media was full of adorable behind-the-scenes photos, including one of Amandla with her annotated copy of THUG she kept on set for reference.
Premiers: TBA 2018
Maze Runner: The Death Cure based on The Death Cure
by James Dashner
Watching The Death Cure trailer was a huge jolt in time. I'd forgotten about the stash of memories associated with the book: trying to finish the entire series before the first movie came out, arguing with my friends over Theresa's character, giggling obnoxiously as we take pictures in front of Dylan O'Brien's face. The nostalgia immediately made me mark January 26 on my calendar. It doesn't hurt that I have a particular fondness for grand endings, and I love the surprise to The Death Cure's conclusion.
Premiers: January 26, 2018
A Discovery of Witches TV series based on A Discovery of Witches
by Deborah Harkness
My sister-in-law and I bonded over the All Souls Trilogy not long after we both married into the same family. Her enthusiasm for the adaptation is contagious (even across a continent and an ocean). I am now tapping my fingers while waiting for a US airing date to be released. The review copy I got in 2011 described it as "Twilight for adults" which I think is accurate, especially in the way it just sucks you in. With vampires, witches, demons, magical texts, library research, and family mysteries, it's gonna be good. I'm hoping that vampire Matthew's possessiveness is toned waaaay down and I want the archives to be filmed in such a way as to make viewers feel hot and bothered. I mean, that would be true to the library portrayal in the text.
Premiers: TBA 2018
This is one of my all-time favorite books. I've read it at least ten times, and I swoon over something new with each reread. I love that in this YA contemporary story Lara Jean is a shy, quiet character who doesn't have to overcome these qualities for the plot to occur. She can have romantic tension with her "fake" boyfriend, the dreamy Peter K, and stay at home eating homemade cookies on a Friday night. Also the sister relationships in this story are flawless. Also it's so exciting to have a movie featuring so many Asian American actors. Also the director, Susan Johnson, is a woman! Also did I mention how dreamy Peter K is? I have high hopes for this movie and hope it will lead to sequels, just like the books!
Premiers: TBA 2018
This has been my favorite book for 20 years, so I am nervous but cautiously optimistic about the upcoming adaptation. The cast is excellent and the set photos made me feel things. And? The director is a woman, so I have few fears about Merricat's character being stifled, as so many teenage girl characters are. And Sebastian Stan as cousin Charles? I can't wait to see him get his comeuppance.
Premiers: TBA 2018
Ophelia based on Ophelia
by Lisa Klein
This book is actually really good, a modern take on a Shakespeare innocent. Tom Felton starring in this as well, showing his Dark Lord sign? Always good to see!
Premiers: TBA 2018
What book-to-screen adaptations are you waiting to see in 2018?