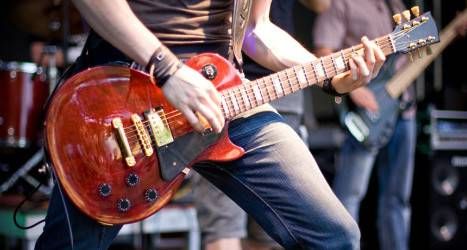 Lists
More Book Titles That Would Make Great Band Names
This content contains affiliate links. When you buy through these links, we may earn an affiliate commission.
A while back, I shared a list of book titles that would make great band names. That one was based on books on my own bookshelves, but every time I visit friends who live nearby, I take a look at their shelves and marvel at all the great band-names-that-could-be. Check it out:
Haj to Utopia (awesome Muslim-fronted riot grrl)
No Straight Lines (queer pop-punk)
Eve and the New Jerusalem (like Florence & the Machine but even weirder)
Old Men in Love (a Rat Pack tribute group)
Between the Woods and the Water (a cross between the Decemberists and pan-flute-heavy nature-folk)
Neck Deep
Peacocks, Chameleons, Centaurs (David Bowie-in-Labyrinth-style mythical glam)
Rewilding
FAT!SO? (fat-acceptance hardcore)
The Sigh (breathy acoustic something or other)
Landscape for a Good Woman (lesbian folk)
When the World Was Whole (either a nostalgic back-to-nature band or a music group used only in Whole Foods advertising)
Sweetness & Power (Him & Her but protest music)
Born to Kvetch (Jewish alternative—from the other Brooklyn)
Speaking with Vampires (goth, obviously)
London Under (a The Clash cover band)
—
Obviously, not every book title would make a great band name (not so much, Civil Engineering Reference Manual). But a surprising number do, indeed.
Are there any on your shelves that should grace a band's name sometime soon?
____________________
Book Riot Live is coming! Join us for a two-day event full of books, authors, and an all around good time.