Ho-Ho-Holiday Cards for Your Favourite Bookworm
This post contains affiliate links. When you buy through these links, Book Riot may earn a commission.
Need help finding some book-themed holiday cards for your favourite literature-lovin' bosom friend? I live pretty far from my family and many of my friends, so cards also serve the purpose of sending a little thinking of you message across mountains and oceans. Here are some suggestions for book themed holiday cards to help you send well-wishes to the most bookworm-y people you care about. If these aren't enough and you want more, go here. If you want to skip the holiday specific wishes, look at the cute, general bookish cards here.
This shelfie Christmas card sets a comfy scene:
A book stack holiday card for the understated book lover: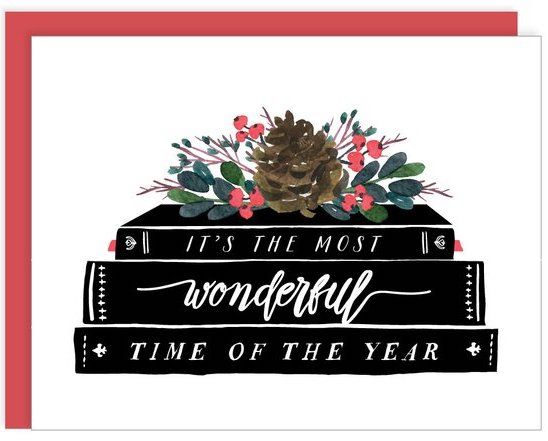 For Harry Potter fans, there are a few choices, of course.
This Muggle holiday card: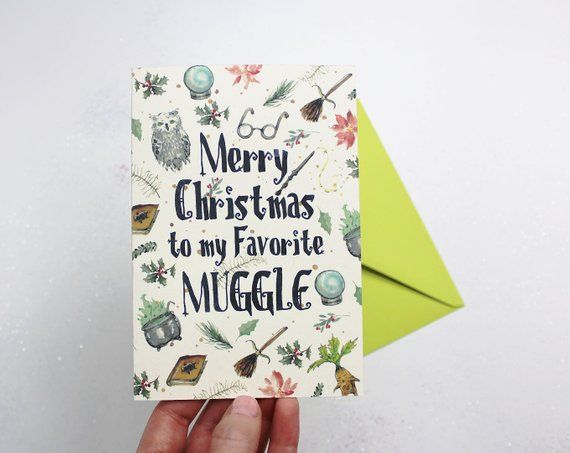 This Dobby holiday card: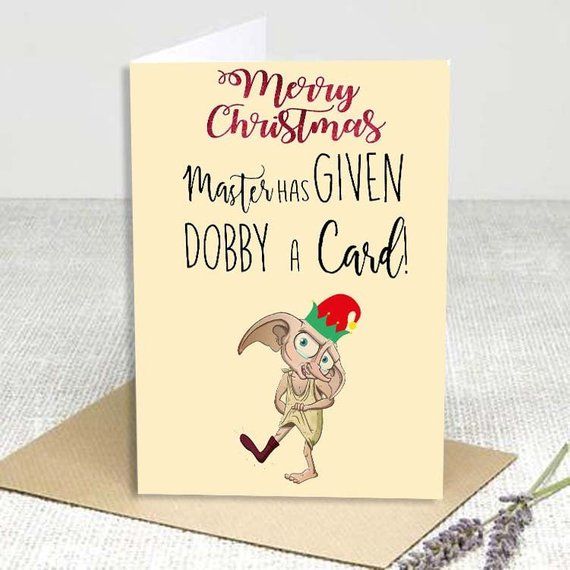 And this nargle-themed card:
A bookish message that we can all appreciate: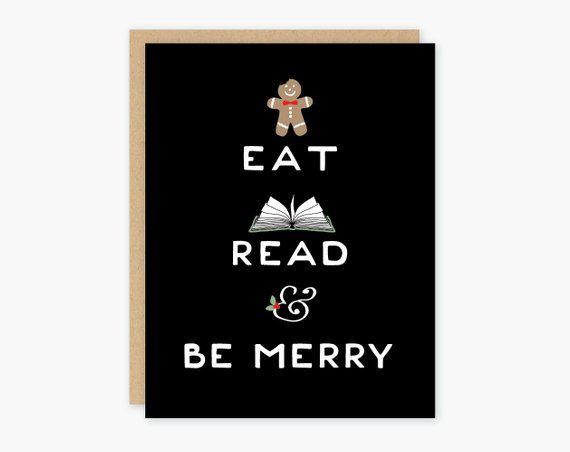 Deer and books? Sign my name to this one: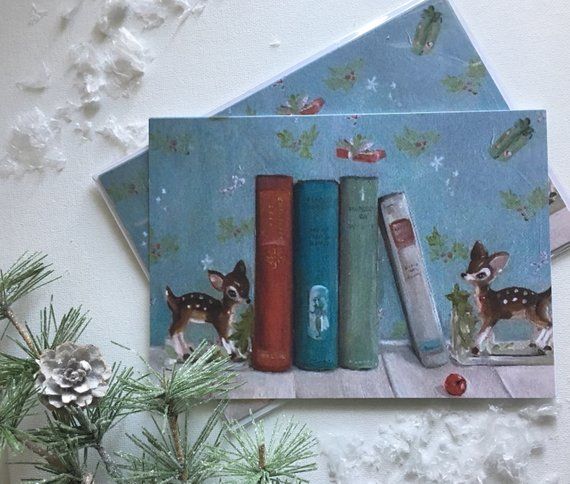 A Hunger Games Chanukah card set will really get you in the mood for a rousing game of dreidel: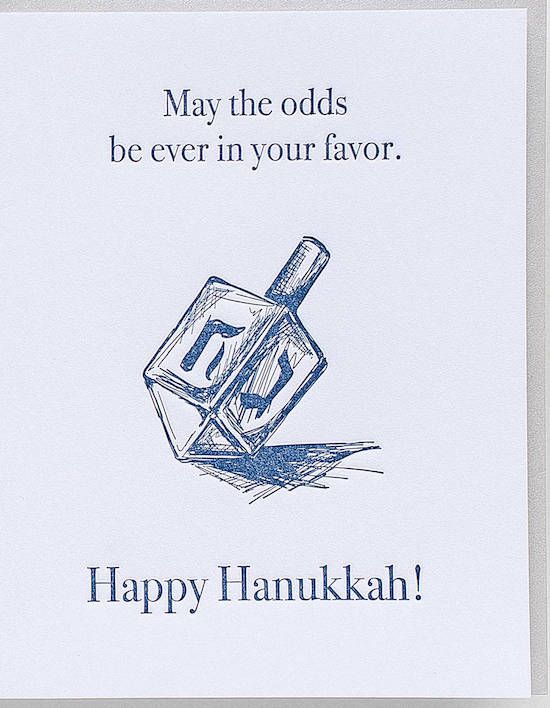 You can get cards by successful children's book author/illustrators such as Christian Robinson (The Smallest Girl in the Smallest Grade) and Jon Klassen (Sam and Dave Dig A Hole).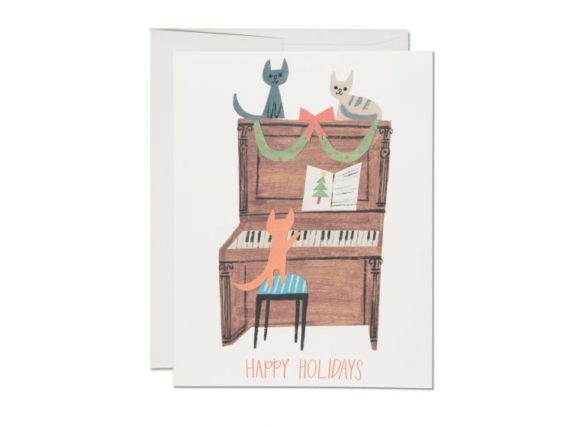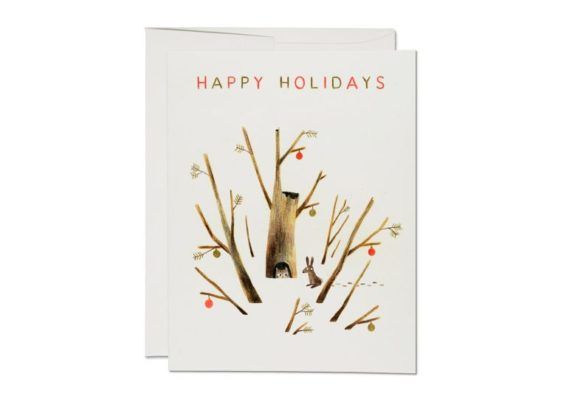 Another bookish Chanukah card: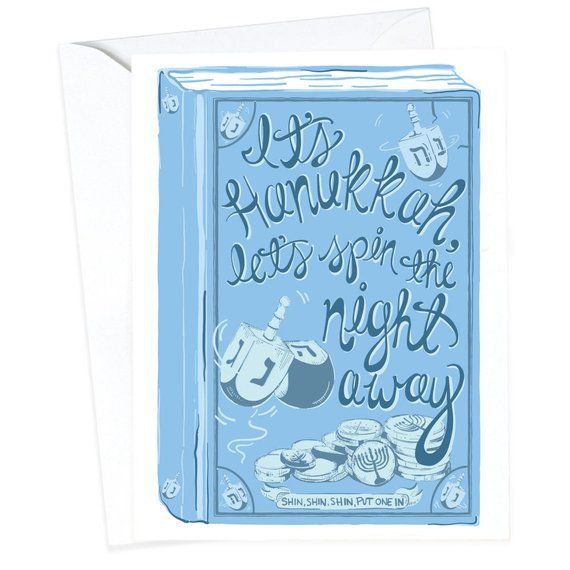 For the melancholy nihilists you know and love, this Poe Christmas card: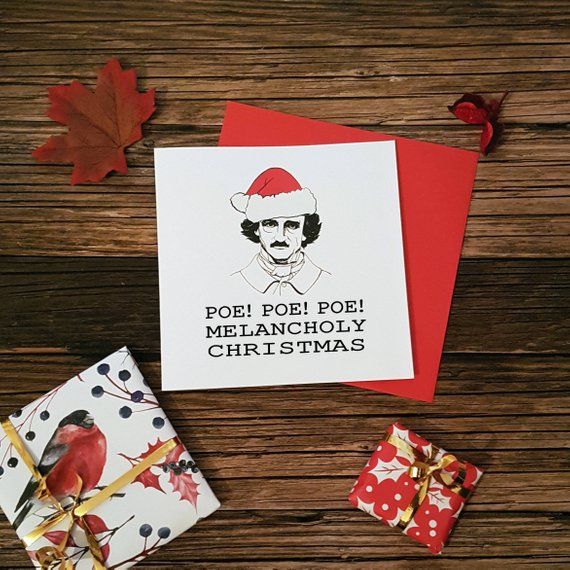 For the RBG fan in your life, go all in and combine this RBG card with I Dissent, or Ruth Bader Ginsburg: A Life, for a Chanukah they won't soon forget.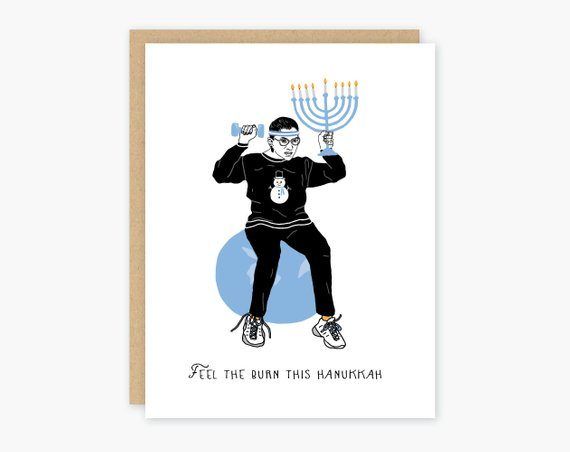 Also this cozy-cute, non-denominational holiday card: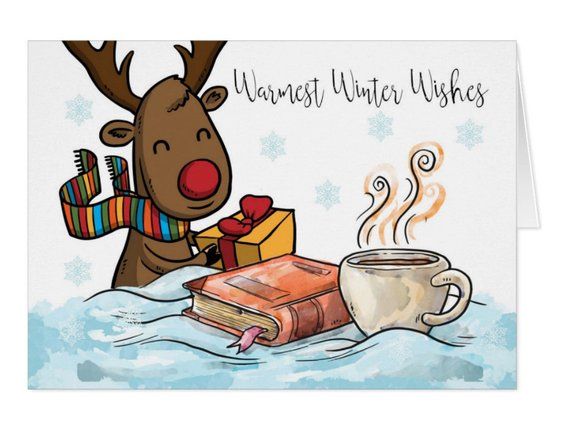 Did someone invite you to a Gatsby-inspired New Year's Eve party? If so, thank them with this Gatsby-themed holiday card: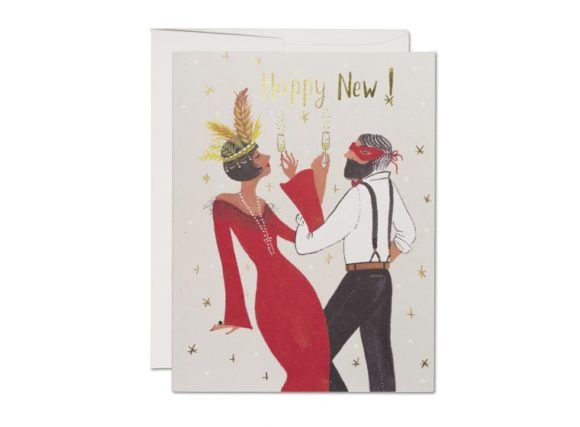 Now go and write holiday wishes to people you care about! The time is upon us all.