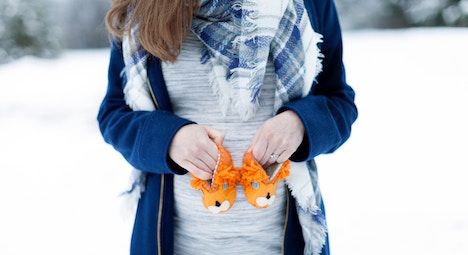 How To
How To Throw a Book-Themed Baby Shower
This content contains affiliate links. When you buy through these links, we may earn an affiliate commission.
So, you're having a baby. Congrats! Or, you're throwing a friend/loved one a baby shower. Again, congrats! Now let's start planning that book themed baby shower. Here's how, and why.
Why a book themed baby shower?
Book-themed baby showers are a great idea for a lot of reasons. First, the little one will receive lots of books. As a reader, you probably already know how important it is to read to children, and you want a big library for that little one on the way. On your invitations, you can request that each guest bring a book (more on that under Invitations below).
Second, a storybook theme is gender-neutral. Whether the parents want to be surprised by their baby's gender or don't subscribe to gender-specific concepts, this theme will work.
Also, books give something for guests to talk about. You can set out children's books for guests to read, decorate with well-remembered classics, and have games centered around books instead of "stick your hand in this gross thing and guess what it is" or the perennially cringe-worthy "guess how big mom's belly is" (you can still have those if you really want to).
Storybook themes can also be paired with other themes, if you desire. At my baby shower last October, we went with a storybook/forest theme. So the books we decorated with depicted forest scenes. It's a really flexible theme, and can easily be done on any budget.
How to set up a book themed baby shower
Here are some ideas for your bookish baby shower, from invites to decorations to food and games.
1. Order Your Book Themed Baby Shower invitations
Invitations should be sent out about a month before the baby shower. One of the best things about a bookish baby shower theme is you can ask guests to bring a storybook for the baby. You can do this one of two ways: on the invitation, or included in an insert with the invitation.
This is a classy, library themed invite, with an insert requesting a book. And it's a free printable!
Here's another library design invite, with the book request on the invitation itself. You can purchase a similar one from Amazon, or design your own.
And for a classic children's book look, here's a Little Golden Book–inspired invitation.
This Martha Stewart design is available as a free printable.
If you'd like to buy invitations, there are plenty of options on Etsy, and Amazon has lots of storybook request inserts.
2. Get Bookish Decorations, including Banners And Center Pieces
Decorations are the fun part! These ideas range in difficulty, so even if you're not particularly crafty, you can find something to run with.
Create a book banner, or many book banners. You can do this in several ways. If you're requesting guests bring a book, a great idea is to hang the books on twine or ribbon as the guests arrive. You can drape the twine and ribbon in doorways, over fireplaces, and just about anywhere, really. A pro tip is to make sure whatever you choose to hang the books on is sturdy. Books are heavy. I made the mistake of using colorful yarn at my own baby shower, and the books definitely made the banner sag, but it was still cute!
If you want a finished banner, use your own children's books (this is what I did), or check out books at the library.
For centerpieces, you could have a small stack of books with a flower-filled vase on top. You can either use children's books, or your own adult books wrapped in brown paper. If you go with children's books, I recommend using Dr. Seuss books or readers. Big books take up too much space on the table. I found the reader-sized books to be perfect.
Here's an example from my baby shower.
And here's an example of wrapped books, which is especially handy if you don't own any children's books.
For your guest book, you could have guests sign a beloved children's book, such as Guess How Much I Love You or Are You My Mother?.
Or you could have guests sign a cool piece of art, like this one from Etsy:
For miscellaneous tables or areas to decorate, try combining a book with a stuffed animal. For instance, Peter Rabbit with a stuffed bunny, or Where the Wild Things Are with a Wild Thing. Or just books. Books are beautiful in their own right!
Remember, if you're on a budget you can always check out books at the library! Also, raid your local Goodwill or used bookstore. Children's books are often quite cheap used. Some of these places might even have free book bins outside.
Other decorating ideas:
Picture Book Pennant, with free template:
3. Create A BOokish food Menu
Let's face it, besides the expectant parent, food is the main attraction at a baby shower (and at any social gathering). You can have a lot of fun pairing food with books. The key is to take an idea from a book and either match a recipe with it or decorate the food to look like the book.
Books that pair well with food are The Very Hungry Caterpillar, Peter Rabbit, the Laura Numeroff books—like If You Give a Mouse a Cookie —The Rainbow Fish, The Stinky Cheeseman, and Strega Nona, but the possibilities are endless.
Instead of the actual books, you could instead have little book cards to go with each dish, which are available as a free printable.
4. buy Book-themed Party favors
Bookmarks are the most logical party favor, and can be quite cheap. And there are many free, printable bookmarks online.
You can also wrap up gummy worms and label them Bookworms for a fun idea.
Journals are more expensive, but make nice gifts for your guest.
Here's my (messy) party favor table. Because I work at a used bookstore, I was able to pick up journals, bookmarks, and coloring books (for the kids) cheaply.
5. Finally, Plan for Some Book-Themed games
We're all thinking it: baby shower games can be kinda lame. But a book theme gives you the chance to have a little fun with the games.
At my baby shower, guests wrote and illustrated their own children's book. My mom made the books ahead of time, and then I created a story template, in case any guests had trouble coming up with stories. Most guests did their own thing, but some wanted a little guidance. At the end of the shower, the books were collected and now I have them to read to Marian! These books are so special, and I can't wait to read them to her once she's older and knows that her Aunt Leasa or friend Andrea wrote the book for her. The downside is that not everyone feels particularly creative, so some guests left without making a children's book.
For a more traditional game, you can pair the book The Kissing Hand with a jar of kisses and have guests guess how many kisses are in the jar.
If we'd had more time, another great game idea is Name That Storybook. It's really simple: have a sheet with excerpts on one side and book titles on the other, and guests can match them up. You can either buy one, or make your own. You could instead use alternative titles and guests have to figure out the correct title.
Here are some more ideas for a bookish baby shower. And if you're attending a book themed baby shower, don't forget a bookish gift! Or, make sure to get the babes started right with our guide to baby's first library.
Have you thrown or attended a book themed baby shower? How did it go? What are some of your tips and/or ideas?