This content contains affiliate links. When you buy through these links, we may earn an affiliate commission.
Cocaine Blues,
debuted in 1989 and she's been writing about Miss Fisher's adventures ever since. I couldn't be more enamored with everything about these novels. Mystery? Check. Fabulous 1920s fashion? Check. Kickass Lady detective who appreciates Holmes as much as I do? Check. Feminist main character who never apologizes for her lifestyle and sexuality? Check Check!
For this Book Style I wanted to keep a vaguely '20s vibe without going costumey with it all. And, in retrospect, the color palette of Cocaine Blues was a little bit tricky for someone who habitually shies away from primary colors.
Let's start with the clothing: I chose silky, palazzo-style pants for their '20s-ish silhouette and Phryne's penchant for wide-legged trousers, a long-line lacy bra top, and a"Ballet Beautiful Belle" wrap top for Phryne's lover, a Russian dancer. The "Women's Detective Query" mules make the perfect, sparkly shoe to take this relaxed look into evening. The "Brighton Taxi" clutch wallet is a nod to Phryne's cabbie buddies, Bert and Cec, and the Melbourne tote bag is, obviously, a reference to the setting of (most of) the series.
Moving onto the jewelry, we have another nod to the setting with the "Victoria" necklace, a poison ring brings in a key plot point, a stunning opal ring is a must for an Australian lady, a "Chandelier" hair crown references Phryne's intro into the world of detecting (and is so perfectly retro), and some cheeky "Murder She Wrote" smoking gun earrings. Completing the look is "Arsenic" perfume and "A True Ab-Original" (yes, I know, it's a truly horrible name) nail lacquer.
____________________
We run a pretty sweet little bookish Instagram account, if we do say so ourselves (and we do). Come check it out.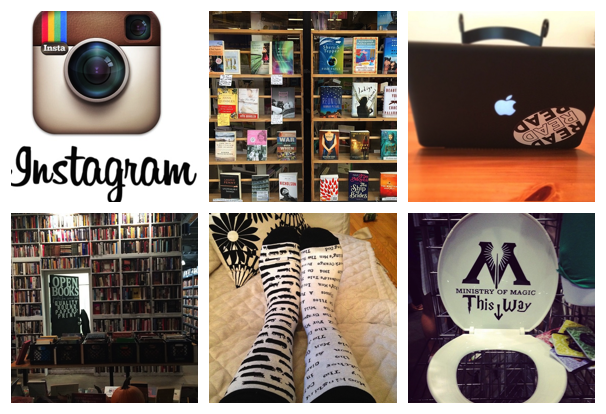 If you haven't yet discovered the joy that is The Honourable Miss Phryne Fisher, you need to remedy that, asap. Thanks to Netflix I watched the first season of the television show before I realized that all the fabulousness was based on Kerry Greenwood's book series. Her first Phryne Fisher mystery,