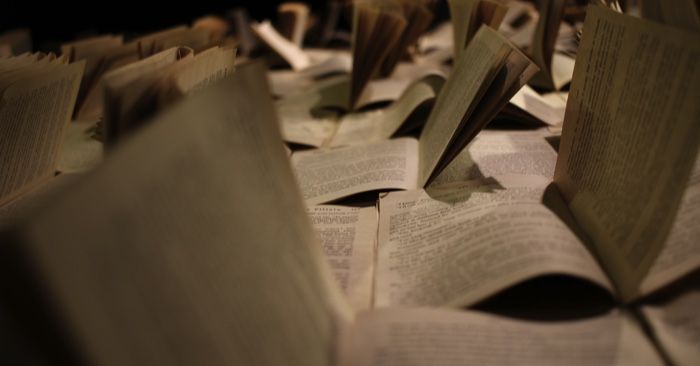 Lists
8 of the Best Book Series Ending in 2021
A story has to end eventually. Over the years these characters have been as close as your family. You met them and you bonded. You went on epic adventures together! It felt like it was never going to end, and you didn't want it to end either. But every story has an ending, and it's time to say goodbye. That's the natural cycle of things! And it's 100% bittersweet. The things that you have done together — fighting the bad guys, falling in love, befriending your worst enemy? No one can take that away from you. The memory will always live on inside your heart. But before everything is said and done, you have one last adventure. Let's check out some of the book series ending in 2021.
The Green Bone Saga by Fonda Lee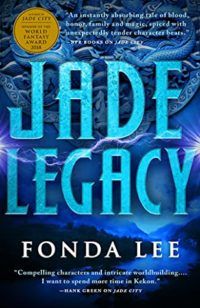 Jade Legacy by Fonda Lee
Fonda Lee crafted a series that will live through the ages. Godfather-esque, The Green Bone Saga is the answer to a lot of people's "What's your favorite book?" question.
The Kaul family is one of two crime syndicates that control the island of Kekon. It's the only place in the world that produces a rare magical jade that grants the users superhuman abilities.
When the simmering tension between the Kauls and their greatest rivals erupts, no one is safe anymore. The outcome of this crime war will decide the fate of the ones living on Kekon island.
The Brown Sisters by Talia Hibbert
Act Your Age, Eve Brown by Talia Hibbert
I was lucky enough to have read this earlier. If my commentary here could only be in caps, you bet I would be shouting right now, expressing my undying love for the Brown sisters.
Though this is a companion novel, as Take a Hint, Dani Brown is too, The Brown Sisters series ending is bittersweet to me because I love it with all my heart and do not want to part with it. This is the conclusion to a trilogy that instantly became a classic — a trilogy that gave us romance, character growth, family bonds, and unstoppable laughter.
These Violent Delights by Chloe Gong
Our Violent Ends by Chloe Gong
Welcome to Shanghai in the year 1926 where rival gangs and star-crossed lovers (or exes) fight their undeniable attraction and a fearsome monster. In no particular order.
Rival gangs. Heirs. A Romeo and Juliet retelling. Everything I just mentioned can be found inside the pages of this duology. No joke, to me, this is probably the most awaited conclusion of a series.
The Gilded Wolves by Roshani Chokshi
The Bronzed Beasts by Roshani Chokshi
When we talk about book series ending in 2021, we have to mention one of the most awaited final books this year: The Bronzed Beasts. Roshani Chokshi is a master of world-building, storytelling, and epic adventures. She showed us in The Gilded Wolves series that a family can be something you find and not necessarily something you were born into.
Ready for a final adventure with our favorite crew?
Earthsinger Chronicles by L. Penelope
Requiem of Silence by L. Penelope
With some of the best covers I've ever set my eyes upon, the Earthsinger Chronicles takes us to two enemy kingdoms, Elsira and Lagrimar, and the magical barrier that separates them, which is about to fall.
Throughout this series, you meet numerous characters with epic abilities. And though every single book has a new set of main characters, it is recommended to read these books in order. Requiem of Silence is the conclusion to this magical story where you will see well-loved characters back once again.
Sidekick Squad by C.B. Lee
Not Your Hero by C.B. Lee
I'm such a huge fan of this series. Who doesn't love superhero stories with romance and action all wrapped up with a little red ribbon on the top? The Sidekick Squad gave me so much laughter, joy, and tears. It's sad to say goodbye to some of the best book characters out there.
But I'm excited to see Abby, Jess, Emma, and Bells back in one last magnificent adventure. Saving the world? They will do it together.
The Tiger at Midnight Trilogy by Swati Teerdhala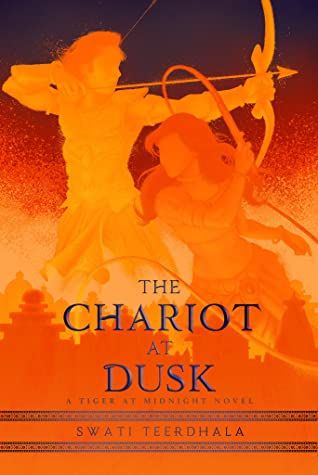 The Chariot at Dusk by Swati Teerdhala
Another book series ending in 2021 is The Tiger at Midnight trilogy. If you haven't yet picked up this series, you have time before the final book, The Chariot at Dusk, comes out.
Revenge drives the heroine, while the hero has always known a restricted and carefully crafted path. When their paths cross, they don't know how much this meeting is going to change the world as they know it.
Chronicles of the Bitch Queen by K.S. Villoso
The Dragon of Jin-Sayeng by K.S. Villoso
With a powerful debut like The Wolf of Oren-Yaro, K.S. Villoso captured the hearts of many. This year, the incredible story of Queen Talyien comes to a close. But you bet Villoso is going to throw some incredible twists and turns for you to enjoy!
This trilogy is about Queen Talyien and her epic journey to survival. After The War of the Wolves, in order to end the war, she marries a prince. However, he runs away and for five years, she rules alone. Five years later, he sends for her to come to a foreign land and there, she finds she's in the center of an assassination plot. This leaves her stranded and alone in a land she does not know, and the only thing to do now is to survive.