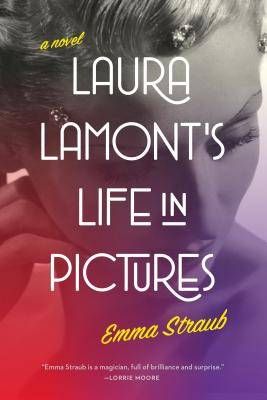 Fiction
Book Riot's Last-Minute Gift Guide
So you're T minus a handful of hours before Santa is supposed to shimmy down the chimney, and you're headed to your favorite bookstore with a list of folks for whom you need last-minute gifts. Here's what we recommend. You know what to do, G.
Elizabeth Bastos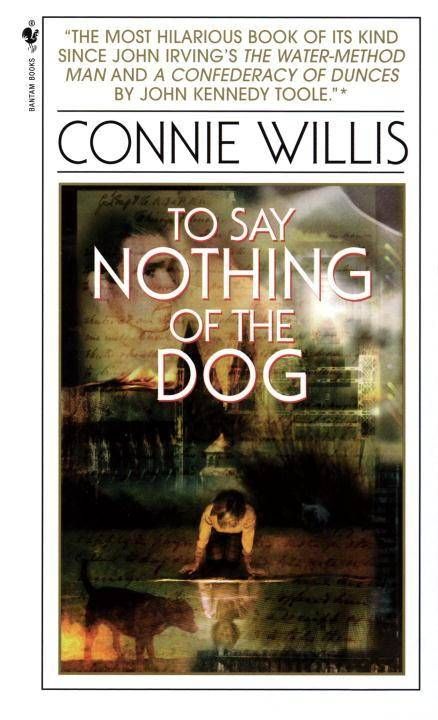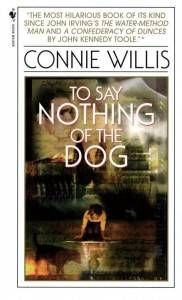 For the fantasy/alternate history-lovin' cousin you didn't think was coming in from Brooklyn but now is: To Say Nothing Of The Dog, Connie Willis
For the best friend you've had since childhood when you both were in 4-H: Charlotte's Web, E.B. White
For the seven-to-eleven-year-old: Return To The Willows, Jacqueline Kelly
For those going on about their upcoming Caribbean cruise: Why Read Moby Dick, by Nathaniel Philbrick
For anyone who feels they were born "in the wrong era" and has seen everything Maggie Smith's been in: Three Men In A Boat, Jerome K. Jerome
Johann Thorsson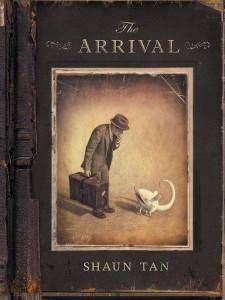 For the aunt that complains about all them thrillers everyone is reading: A Tree Grows in Brooklyn, Betty Smith
Safe book for everyone, regardless of preference (really good for Secret Santa): Flowers for Algernon, Daniel Keyes
For that guy you've been seeing lately but don't really know if you are going out or not, but you really think you should get him something but not something that says "I Love You": I Am Legend, Richard Matheson
For that girl you've been seeing lately but don't really know if you are going out or not but you really think you should get her something but not something that says "I Love You": The Arrival, Shaun Tan
Cassandra Neace
For the high school English teachers who say they never have time to read anything for fun anymore: A Discovery of Witches and the Shadow of Night, Deborah Harkness
For the sister who only reads books that cost $2.99 or less on Kindle and has a thing for the paranormal: Her Fearful Symmetry, Audrey Niffenegger
For the brother who has only ever voluntarily read novels set "in a galaxy far, far away" and desperately needs to branch out: Neverwhere, Neil Gaiman
For anyone who is spending their Christmas in tank tops and shorts and desperately needs a taste of winter: The Snow Child, Eowyn Ivey
Amanda Nelson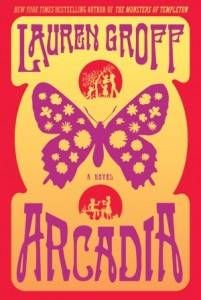 For that 15 year old nephew that you aren't really close to, but who you know spends all his time on Xbox Live when the family is together for the holidays: Ready Player One, Ernest Cline
For that 15 year old niece who is always appointed leadership positions in anything she does and who kicks ass at sports and pretty much everything else: Leviathan, Scott Westerfeld
For your flower-child aunt who always wants to heal you with crystals, but who also lives in the suburbs and works as an accountant: Arcadia, Lauren Groff
For that person who read 50 Shades and liked the naughty bits but thought the writing was awful: The Last Werewolf, Glen Duncan
For that awkward college student you know who says she's "too old" for YA, but finds everything else "boring" : Pure, Julianna Baggott
Kit Steinkellner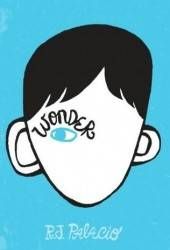 For the itsy-bitsy one in your life who has read Where The Wild Things Are cover to cover a bajillion times and needs something new and amazing: Flotsam, David Wiesner
For your pre-adolescent relative who is feeling so awkward in her skin right now and really needs to know that she's not alone: Wonder, R.J. Palacio
For that free spirit with the rad eye makeup you not-so-secretly want to be your girlfriend: Willful Creatures, Aimee Bender
For that smarticus boy you not-so-secretly want to be your boyfriend: Stoner, John Williams
For your very cool friend who loves cable television and feels embarrassed he doesn't read more books: The Revolution Was Televised, Alan Sepinwall
David Abrams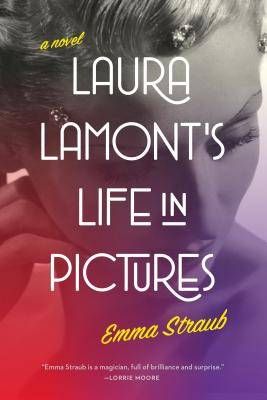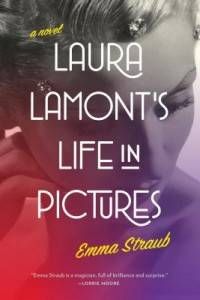 For the dude who has a secret soft spot for romantic time-travel movies like Somewhere in Time but wouldn't be caught dead reading anything but Clive Cussler novels: Time and Again, Jack Finney
For the college student who wants to read about war at Christmastime but doesn't want to look like a hawk in a cage of doves: A Midnight Clear, William Wharton
For the wife who is hooked on Discovery TV's Mystery Diagnosis and Animal Planet's Monsters Inside Me: Brain on Fire: My Month of Madness, Susannah Cahalan
For the Agatha Christie fan who has read every novel….twice: The Grand Tour: Around the World With the Queen of Mystery, Agatha Christie
For the person who already has a boxed set of classic movie DVDs under the tree: Laura Lamont's Life in Pictures, Emma Straub
Wallace Yovetich
For the HGTV addict in your life, who also enjoys a good BBC television show or mini-series: Merry Hall, Beverley Nichols (bonus: The cover is exquisite, and this is the first book of a non-fiction trilogy).
For the audio addict who needs a good listen to make the commute fly by: Bloodsucking Fiends (A Love Story, #1, Christopher Moore
For the person who likes to read stories about hope in imperfect situations: The Language of Flowers, Vanessa Diffenbaugh
For the artist, the music lover, or the closet hipster in your life: Just Kids, Patti Smith
Liberty Hardy
For a young adult who thinks classics are boring and loves monsters: The Monstrumologist, Rick Yancey. Reads like Dickens, grosses you out like Clive Barker.
Fascinating adventure for everyone: The Lost City of Z, David Grann. Story of a real-life Indiana Jones who went into the Amazon in search of the city of gold …and never came back out.
Simply lovely memoir for an elderly relative (or anyone, really): 84 Charing Cross Road, Helene Hanff. The true correspondence between an American and a British bookseller. So, so sweet.
For the voracious reader who loves books with an edge: Zazen, Vanessa Veselka. Set in the not-so-distant future, full of anarchy and angst. I love this book with the heat of a thousand suns.
For history buffs and animal lovers alike: The Tiger, John Valliant. Amazing true story of a Siberian tiger that made Little Debbie snack cakes out of some poachers in Russia in 1997.
Graphic novel fans who aren't into capes or tights: Saga, Volume 1, Brian K. Vaughan. Future world outlaws and armies jump planets and allegiances.
Shameless self-promotion: Still stumped? Check out RiverRun Bookstore's Paperback to the Future program. Give the gift of a personalized book subscription!