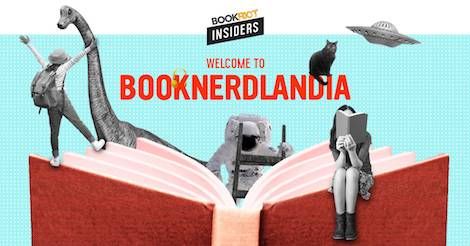 Insiders
Book Riot Insiders: Now Even Shinier!
I am here with good news, friends: Book Riot Insiders has gotten even shinier. In addition to the perks we launched with, there are now more goodies and giveaways, and more customization for the New Release Index!
In case this is the first you're hearing about it, Insiders is our exclusive content program for subscribers. There are three levels—Short Story, Novel, and Epic—and each come with their own slate of perks!
Novel-level subscribers now get a monthly giveaway drawing: keep your New Release Watchlist updated each month and you might win three books from it! And speaking of the New Release Index, we added three new filters in November: Liberty's picks, Recently Added, and Trending. When you turn on the Liberty filter you can see just the upcoming books she's read and loved. Recently Added gives you all the books added in the last week, and Trending shows you the top 20 most Watchlisted books. You can play with Liberty's filter on the New Release Index right here; take it for a spin!
Both Novel and Epic members get our exclusive podcasts: The Read Harder Challenge and Book Riot Remixed, which shuffles up our podcast hosts and gives them 45 minutes to talk about—well, whatever they want! So far we've had a close reading of the first line of Harry Potter, and November's food-related installment is guaranteed to make you drool.
While Epic is sold out currently, they've also got their own monthly drawing for a surprise mailbag of new releases and exciting galleys. Novel subscribers get first crack at new Epic spots (opened up monthly), so do not sleep on that.
Everyone gets our monthly Behind the Scenes newsletter and an exclusive deal on the Book Riot Store, so go on and pick your perks!