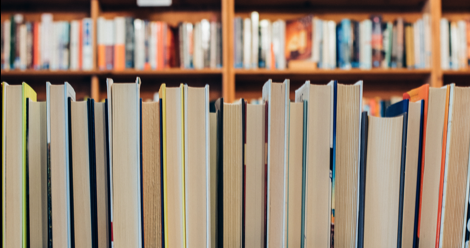 Insiders
Book Riot Insiders' Most Anticipated Books of December 2017
This content contains affiliate links. When you buy through these links, we may earn an affiliate commission.
The Book Riot Insiders have been scoping out upcoming books on the New Release Index, and the results are in. Below are the current most anticipated titles for the month of December, courtesy of the New Release Index Watchlist. (Take it for a spin here!)
All descriptions taken from publisher materials.
Week of December 5
Cuba on the Verge: 12 Writers on Continuity and Change in Havana and Across the Country, edited by Leila Guerriero
Spanning politics and art, music and baseball, Cuba on the Verge is a timely look at a society's profound transformation—from inside and out.
Standing on both sides of the divide, twelve of our most celebrated writers investigate this period of momentous transition in Cuba on the Verge. These essays span the spectrum, from Carlos Manuel Álvarez's story of being among the last generation of Cubans to be raised under Fidel Castro to Patricia Engel's look at how Cuba's capital has changed through her years of riding across it with her taxi driver friend; from The New Yorker's Jon Lee Anderson (who traveled with President Obama on the first trip to Cuba by an American president since the twenties) on being a foreigner in Cuba during the Special Period to Francisco Goldman on the Tropicana, then and now, to Leonardo Padura on the religion that is Cuban baseball.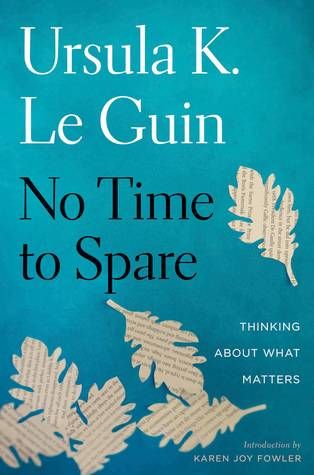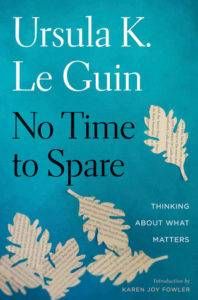 No Time To Spare: Thinking About What Matters by Ursula K. Le Guin
From acclaimed author Ursula K. Le Guin, and with an introduction by Karen Joy Fowler, a collection of thoughts—always adroit, often acerbic—on aging, belief, the state of literature, and the state of the nation.
Ursula K. Le Guin has taken readers to imaginary worlds for decades. Now she's in the last great frontier of life, old age, and exploring new literary territory: the blog, a forum where her voice—sharp, witty, as compassionate as it is critical—shines. No Time to Spare collects the best of Ursula's blog, presenting perfectly crystallized dispatches on what matters to her now, her concerns with this world, and her wonder at it.
One Station Away by Olaf Olafsson
An overlooked pianist who finally receives fraught success after decades of disappointment. An elusive dancer whose untimely death her fiancé is desperate to untangle. A mysterious patient who is comatose after a violent accident.
These are the three women who animate Olaf Olafsson's brilliantly rendered One Station Away. Magnus, a New York neurologist—son to one, lover to another, and doctor to a third—is the thread that binds these women's stories together as he navigates relationships defined by compromise and misunderstanding, guilt and forgiveness, and, most of all, by an obsessive attempt to communicate—to understand and to be understood, to love and to be loved.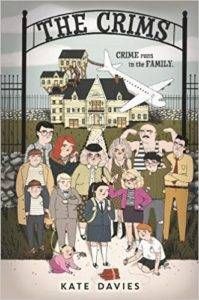 The Crims by Kate Davies
The Addams Family meets Despicable Me in the first book of this new trilogy, perfect for fans of Lemony Snicket and Pseudonymous Bosch!
The Crim family is full of notorious criminals. Notoriously inept, that is. Uncle Knuckles once tried to steal a carnival. Great-Uncle Bernard held himself hostage by accident. Aunt Drusilla died slipping on a banana peel. But Imogen is different. She was born with a skill for scandal. A knack for the nefarious. A mastery of misdemeanors.
Despite her natural talent for all things unlawful, Imogen got out of the family business years ago. But when the rest of the Crims are accused of pulling off a major heist—which seems doubtful, to say the least—Imogen is forced to step in to clear their names. Because only a truly skilled criminal can prove the bumbling family's innocence…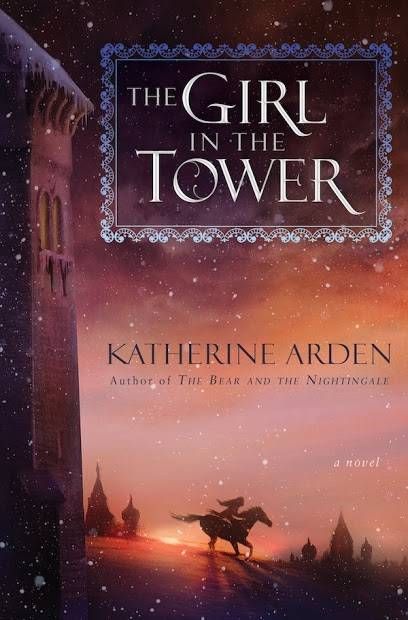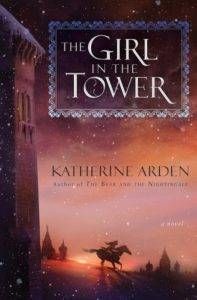 The Girl In the Tower (The Winternight Trilogy #2) by Katherine Arden
The magical adventure begun in The Bear and the Nightingale continues as brave Vasya, now a young woman, is forced to choose between marriage or life in a convent and instead flees her home—but soon finds herself called upon to help defend the city of Moscow when it comes under siege.
Orphaned and cast out as a witch by her village, Vasya's options are few: resign herself to life in a convent, or allow her older sister to make her a match with a Moscovite prince. Both doom her to life in a tower, cut off from the vast world she longs to explore. So instead she chooses adventure, disguising herself as a boy and riding her horse into the woods. When a battle with some bandits who have been terrorizing the countryside earns her the admiration of the Grand Prince of Moscow, she must carefully guard the secret of her gender to remain in his good graces—even as she realizes his kingdom is under threat from mysterious forces only she will be able to stop.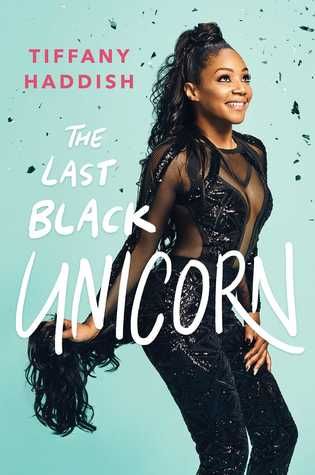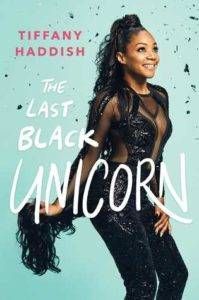 The Last Black Unicorn by Tiffany Haddish
From stand-up comedian, actress, and breakout star of Girls Trip, Tiffany Haddish, comes The Last Black Unicorn, a sidesplitting, hysterical, edgy, and unflinching collection of (extremely) personal essays, as fearless as the author herself.
By turns hilarious, filthy, and brutally honest, The Last Black Unicorn shows the world who Tiffany Haddish really is—humble, grateful, down-to-earth, and funny as hell. And now, she's ready to inspire others through the power of laughter.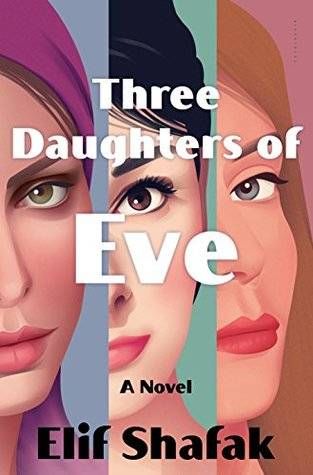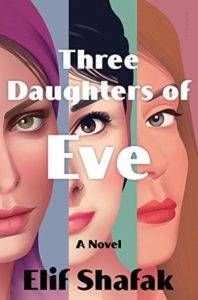 Three Daughters of Eve by Elif Shafak
Peri, a married, wealthy, beautiful Turkish woman, is on her way to a dinner party at a seaside mansion in Istanbul when a beggar snatches her handbag. As she wrestles to get it back, a photograph falls to the ground—an old polaroid of three young women and their university professor. A relic from a past—and a love—Peri had tried desperately to forget.
Three Daughters of Eve is set over an evening in contemporary Istanbul, as Peri arrives at the party and navigates the tensions that simmer in this crossroads country between East and West, religious and secular, rich and poor. Over the course of the dinner, and amidst an opulence that is surely ill-begotten, terrorist attacks occur across the city. Competing in Peri's mind however are the memories invoked by her almost-lost polaroid, of the time years earlier when she was sent abroad for the first time, to attend Oxford University. As a young woman there, she had become friends with the charming, adventurous Shirin, a fully assimilated Iranian girl, and Mona, a devout Egyptian-American. Their arguments about Islam and feminism find focus in the charismatic but controversial Professor Azur, who teaches divinity, but in unorthodox ways. As the terrorist attacks come ever closer, Peri is moved to recall the scandal that tore them all apart.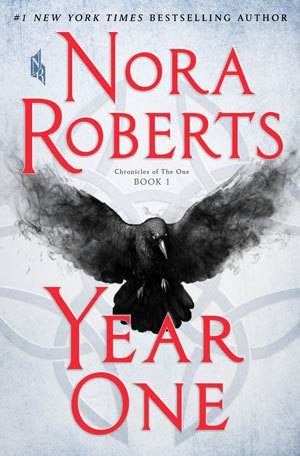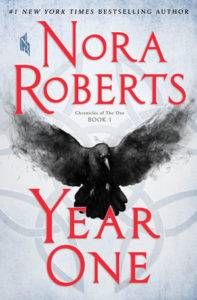 Year One (Chronicles of the One #1) by Nora Roberts
A stunning new novel from the #1 New York Times bestselling author—an epic of hope and horror, chaos and magick, and a journey that will unite a desperate group of people to fight the battle of their lives…
The sickness came on suddenly, and spread quickly. The fear spread even faster. Within weeks, everything people counted on began to fail them. The electrical grid sputtered; law and government collapsed—and more than half of the world's population was decimated.
In a world of survivors where every stranger encountered could be either a savage or a savior, none of them knows exactly where they are heading, or why. But a purpose awaits them that will shape their lives and the lives of all those who remain.
Week of December 12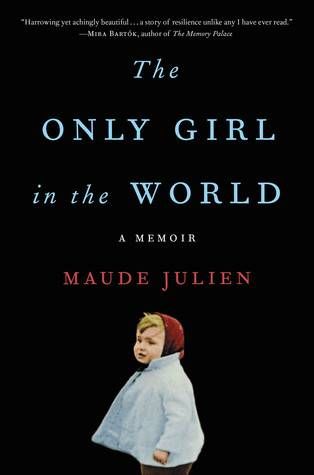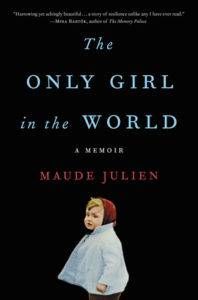 The Only Girl in the World: A Memoir by Maude Julien
Maude Julien's childhood was defined by the iron grip of her father, who was convinced his daughter was destined for great deeds. His plan began when he adopted Maude's mother and indoctrinated her with his esoteric ideals. Her mission was to give him a daughter as blonde as she was, and then to take charge of the child's education. That child was Maude, on whom her father conducted his outrageous experiment—to raise the perfect "super-human" being.
Maude was sustained by her love of nature and animals and her passion for literature. In writing this memoir, Maude Julien shows that it is possible to overcome severe trauma. She recounts her chilling and deeply moving story in a compelling and compassionate voice.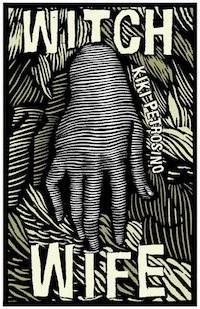 Witch Wife by Kiki Petrosino
The poems of Witch Wife are spells, obsessive incantations to exorcise or celebrate memory, to mourn the beloved dead, to conjure children or keep them at bay, to faithfully inhabit one's given body. They are also concerned with dismantling received ideas about contemporary American womanhood. What does it mean to be a wife or mother who feels ambivalent about motherhood? How are these roles further complicated for women of color in the United States? In sestinas, villanelles, hallucinogenic prose poems, and free verse, Kiki Petrosino summons history's ghosts—the ancestors that reside in her blood and craft—and sings them to life.
Week of December 26
Don't Live For Your Obituary by John Scalzi
Between 2008 and 2017, author John Scalzi wrote fifteen books, became a New York Times bestselling author, and won numerous awards, including the Hugo, the Locus and the Governor's Award for the Arts in Ohio. He also had book deals crater, lost more awards than he won, worried about his mortgage and health insurance, flubbed a few deadlines, tried to be a decent parent and husband, and got into some arguments on the Internet, because, after all, that's what the Internet is for.
Scalzi wrote about it all—the highs and lows in the life of a working writer—and gave his readers, and other writers, a glimpse of the day-to-day business of navigating a writing life in today's world.
Don't Live For Your Obituary is a curated selection of that decade of advice, commentary and observations on the writing life, from one of the best-known science fiction authors working today. But more than that, it's a portrait of an era—ten years of drama, controversy and change in writing, speculative fiction and the world in general—from someone who was there when it happened…and who had opinions about it all.
What would be on your December Watchlist?