Insiders
Book Riot Insiders' Most Anticipated Books of February 2018
This content contains affiliate links. When you buy through these links, we may earn an affiliate commission.
The Book Riot Insiders have been scoping out upcoming titles on the New Release Index, and the results are in. Below are the current most anticipated books of February, courtesy of the New Release Index Watchlist. You can join Insiders right here and you can even take the Index for a spin first!
All descriptions taken from publisher materials.
Week of February 6
A False Report by T. Christian Miller and Ken Armstrong
[Editor's note: Trigger warning for discussion of rape]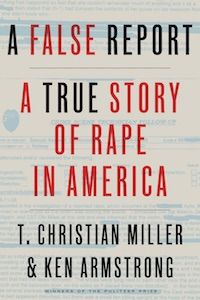 Two Pulitzer Prize-winning journalists tell the riveting true story of Marie, a teenager who was charged with lying about having been raped, and the detectives who followed a winding path to arrive at the truth…
Based on investigative files and extensive interviews with the principals, A False Report is a serpentine tale of doubt, lies, and a hunt for justice, unveiling the disturbing reality of how sexual assault is investigated today—and the long history of skepticism toward rape victims.
An American Marriage by Tayari Jones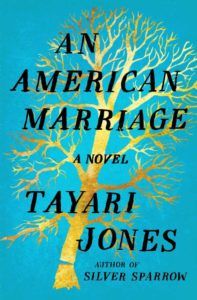 Newlyweds Celestial and Roy are the embodiment of both the American Dream and the New South. He is a young executive, and she is an artist on the brink of an exciting career. But as they settle into the routine of their life together, they are ripped apart by circumstances neither could have imagined. Roy is arrested and sentenced to twelve years for a crime Celestial knows he didn't commit. Though fiercely independent, Celestial finds herself bereft and unmoored, taking comfort in Andre, her childhood friend, and best man at their wedding. As Roy's time in prison passes, she is unable to hold on to the love that has been her center. After five years, Roy's conviction is suddenly overturned, and he returns to Atlanta ready to resume their life together.
This stirring love story is a profoundly insightful look into the hearts and minds of three people who are at once bound and separated by forces beyond their control. An American Marriage is a masterpiece of storytelling, an intimate look deep into the souls of people who must reckon with the past while moving forward—with hope and pain—into the future.
Feel Free by Zadie Smith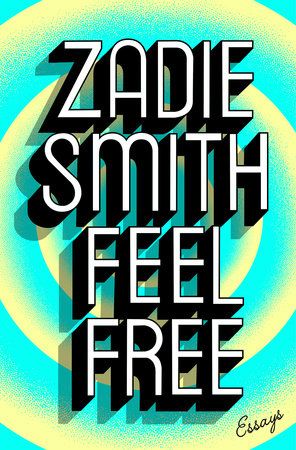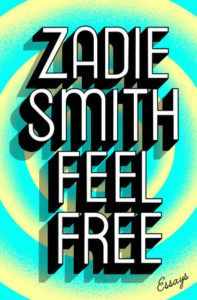 Gathering in one place for the first time previously unpublished work, as well as already classic essays, such as "Joy" and "Find Your Beach," Feel Free offers a survey of important recent events in culture and politics, as well as Smith's own life. Equally at home in the world of good books and bad politics, Brooklyn-born rappers and the work of Swiss novelists, she is by turns wry, heartfelt, indignant, and incisive—and never any less than perfect company. This is literary journalism at its zenith.
Force of Nature by Jane Harper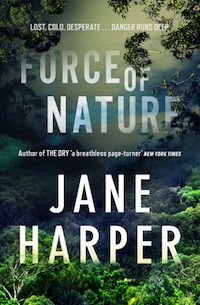 When five colleagues are forced to go on a corporate retreat in the wilderness, they reluctantly pick up their backpacks and start walking down the muddy path.
But one of the women doesn't come out of the woods. And each of her companions tells a slightly different story about what happened.
Federal Police Agent Aaron Falk has a keen interest in the whereabouts of the missing hiker. In an investigation that takes him deep into isolated forest, Falk discovers secrets lurking in the mountains, and a tangled web of personal and professional friendship, suspicion, and betrayal among the hikers. But did that lead to murder?
How To Stop Time by Matt Haig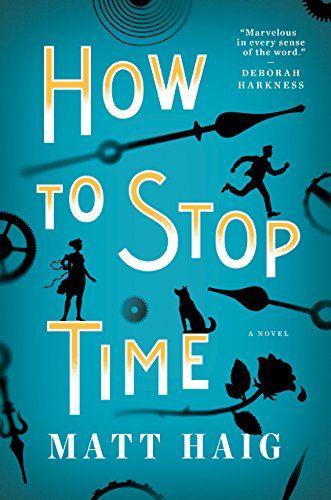 Tom Hazard has a dangerous secret. He may look like an ordinary 41-year-old, but owing to a rare condition, he's been alive for centuries. Tom has lived history—performing with Shakespeare, exploring the high seas with Captain Cook, and sharing cocktails with Fitzgerald. Now, he just wants an ordinary life.
So Tom moves back his to London, his old home, to become a high school history teacher—the perfect job for someone who has witnessed the city's history first hand. Better yet, a captivating French teacher at his school seems fascinated by him. But the Albatross Society, the secretive group which protects people like Tom, has one rule: Never fall in love. As painful memories of his past and the erratic behavior of the Society's watchful leader threaten to derail his new life and romance, the one thing he can't have just happens to be the one thing that might save him. Tom will have to decide once and for all whether to remain stuck in the past, or finally begin living in the present.
I Am I Am I Am by Maggie O'Farrell
I Am, I Am, I Am is Maggie O'Farrell's astonishing memoir of the near-death experiences that have punctuated and defined her life. The childhood illness that left her bedridden for a year, which she was not expected to survive. A teenage yearning to escape that nearly ended in disaster. An encounter with a disturbed man on a remote path. And, most terrifying of all, an ongoing, daily struggle to protect her daughter–for whom this book was written—from a condition that leaves her unimaginably vulnerable to life's myriad dangers.
Seventeen discrete encounters with Maggie at different ages, in different locations, reveal a whole life in a series of tense, visceral snapshots. In taut prose that vibrates with electricity and restrained emotion, O'Farrell captures the perils running just beneath the surface, and illuminates the preciousness, beauty, and mysteries of life itself.
The Belles by Dhonielle Clayton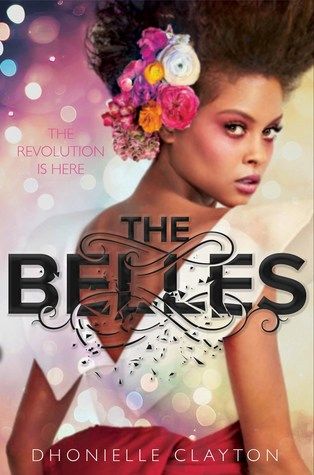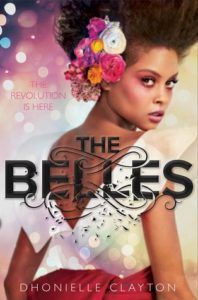 Camellia Beauregard is a Belle. In the opulent world of Orleans, Belles are revered, for they control Beauty, and Beauty is a commodity coveted above all else. In Orleans, the people are born gray, they are born damned, and only with the help of a Belle and her talents can they transform and be made beautiful.
But it's not enough for Camellia to be just a Belle. She wants to be the favorite—the Belle chosen by the Queen of Orleans to live in the royal palace, to tend to the royal family and their court, to be recognized as the most talented Belle in the land.
But once Camellia and her Belle sisters arrive at court, it becomes clear that being the favorite is not everything she always dreamed it would be. Behind the gilded palace walls live dark secrets, and Camellia soon learns that the very essence of her existence is a lie—that her powers are far greater, and could be more dangerous, than she ever imagined. And when the queen asks Camellia to risk her own life and help the ailing princess by using Belle powers in unintended ways, Camellia now faces an impossible decision.
With the future of Orleans and its people at stake, Camellia must decide: save herself and her sisters and the way of the Belles, or resuscitate the princess, risk her own life, and change the ways of her world forever.
The Bookworm by Mitch Silver
Europe, 1940: It's late summer and Belgium has been overrun by the German army. Posing as a friar, a British operative talks his way into the monastery at Villers-devant-Orval just before Nazi art thieves plan to sweep through the area and whisk everything of value back to Berlin. But the ersatz man of the cloth is no thief. Instead, that night he adds an old leather Bible to the monastery's library and then escapes.
London, 2017: A construction worker operating a backhoe makes a grisly discovery—a skeletal arm-bone with a rusty handcuff attached to the wrist. Was this the site, as a BBC newsreader speculates, of "a long-forgotten prison, uncharted on any map?" One viewer knows better: it's all that remains of a courier who died in a V-2 rocket attack. The woman who will put these two disparate events together—and understand the looming tragedy she must hurry to prevent—is Russian historian and former Soviet chess champion Larissa Mendelovg Klimt, "Lara the Bookworm," to her friends. She's also experiencing some woeful marital troubles.
In the course of this riveting thriller, Lara will learn the significance of six musty Dictaphone cylinders recorded after D-Day by Noel Coward—actor, playwright and, secretly, a British agent reporting directly to Winston Churchill. She will understand precisely why that leather Bible, scooped up by the Nazis and deposited on the desk of Adolf Hitler days before he planned to attack Britain, played such a pivotal role in turning his guns to the East. And she will discover the new secret pact negotiated by the nefarious Russian president and his newly elected American counterpart—maverick and dealmaker—and the evil it portends.
Oh, and she'll reconcile with her husband.
The Great Alone by Kristin Hannah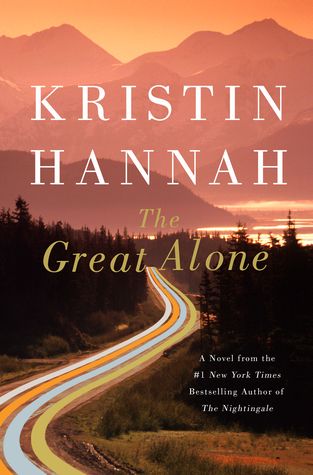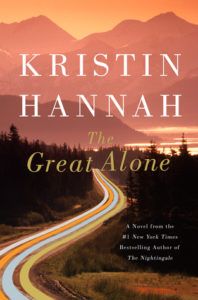 Alaska, 1974.
Untamed.
Unpredictable.
And for a family in crisis, the ultimate test of the human spirit.
From the author who brought you the phenomenon of The Nightingale.
We Are Taking Only What We Need by Stephanie Powell Watts
In these powerfully rendered, prizewinning stories, working-class African Americans across the South strive for meaning and search for direction in lives shaped by forces beyond their control.
The ten stories in this resonant collection deal with both the ties that bind and the gulf that separates generations, from children confronting the fallibility of their own parents for the first time to adults finding themselves forced to start over again and again…
With We Are Taking Only What We Need, Stephanie Powell Watts has crafted an incredibly assured and emotionally affecting meditation on everything from the large institutional forces to the small interpersonal moments that impress upon us and direct our lives.
Week of February 13
The Lost Girls of Camp Forevermore by Kim Fu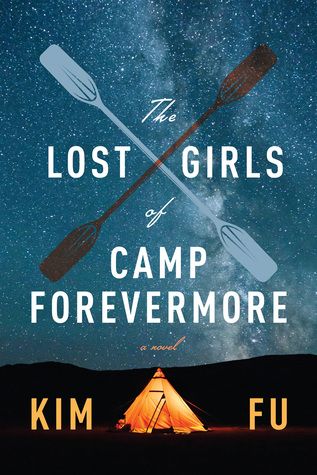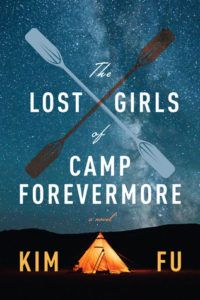 From the award-winning author of For Today I Am a Boy, a gripping and deeply felt novel about a group of young girls at a remote camp—and the night that changes everything and will shape their lives for decades to come
A group of young girls descend on Camp Forevermore, a sleepaway camp in the Pacific Northwest, where their days are filled with swimming lessons, friendship bracelets, and camp songs by the fire. Filled with excitement and nervous energy, they set off on an overnight kayaking trip to a nearby island. But before the night is over, they find themselves stranded, with no adults to help them survive or guide them home.
The Lost Girls of Camp Forevermore traces these five girls—Nita, Andee, Isabel, Dina, and Siobhan—through and beyond this fateful trip. We see them through successes and failures, loving relationships and heartbreaks; we see what it means to find, and define, oneself, and the ways in which the same experience is refracted through different people. In diamond-sharp prose, Kim Fu gives us a portrait of friendship and of the families we build for ourselves—and the pasts we can't escape.
The Prince and the Dressmaker by Jen Wang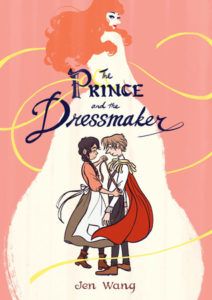 Prince Sebastian is looking for a bride—or rather, his parents are looking for one for him. Sebastian is too busy hiding his secret life from everyone. At night he puts on daring dresses and takes Paris by storm as the fabulous Lady Crystallia—the hottest fashion icon in the world capital of fashion!
Sebastian's secret weapon (and best friend) is the brilliant dressmaker Frances—one of only two people who know the truth: sometimes this boy wears dresses. But Frances dreams of greatness, and being someone's secret weapon means being a secret. Forever. How long can Frances defer her dreams to protect a friend? Jen Wang weaves an exuberantly romantic tale of identity, young love, art, and family. A fairy tale for any age, The Prince and the Dressmaker will steal your heart.
Week of February 27
I'll Be Gone In the Dark by Michelle McNamara
A masterful true crime account of the Golden State Killer—the elusive serial rapist turned murderer who terrorized California for over a decade—from Michelle McNamara, the gifted journalist who died tragically while investigating the case…
I'll Be Gone in the Dark—the masterpiece McNamara was writing at the time of her sudden death—offers an atmospheric snapshot of a moment in American history and a chilling account of a criminal mastermind and the wreckage he left behind. It is also a portrait of a woman's obsession and her unflagging pursuit of the truth. Framed by an introduction by Gillian Flynn and an afterword by her husband, Patton Oswalt, the book was completed by Michelle's lead researcher and a close colleague. Utterly original and compelling, it is destined to become a true crime classic—and may at last unmask the Golden State Killer.
Summer Hours at the Robbers Library by Sue Halpern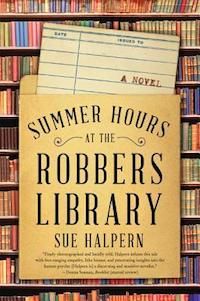 People are drawn to libraries for all kinds of reasons. Most come for the books themselves, of course; some come to borrow companionship. For head librarian Kit, the public library in Riverton, New Hampshire, offers what she craves most: peace. Here, no one expects Kit to talk about the calamitous events that catapulted her out of what she thought was a settled, suburban life. She can simply submerge herself in her beloved books and try to forget her problems.
But that changes when fifteen-year-old, home-schooled Sunny gets arrested for shoplifting a dictionary. The judge throws the book at Sunny—literally—assigning her to do community service at the library for the summer. Bright, curious, and eager to connect with someone other than her off-the-grid hippie parents, Sunny coaxes Kit out of her self-imposed isolation. They're joined by Rusty, a Wall Street high-flyer suddenly crashed to earth.
In this little library that has become the heart of this small town, Kit, Sunny, and Rusty are drawn to each other, and to a cast of other offbeat regulars. As they come to terms with how their lives have unraveled, they also discover how they might knit them together again and finally reclaim their stories.
What are you looking forward to reading this month?