Pop Culture
Book Recommendations for a Modern-Day Belle
This content contains affiliate links. When you buy through these links, we may earn an affiliate commission.
Emma Watson, our very own Hermione, has been cast to play Belle in a new live-action adaptation of Disney's stage musical (which was an adaptation of the 1991 animated film, Beauty and the Beast, which has one of the best libraries EVER in it). And this got us thinking: what book recommendations would we give to a modern-day Belle: a girl with a few father issues, a girl who shirks marriage and provincial living for dreaming and reading, a girl who encounters magic and talking furniture, a girl who falls in love with a beast? Here's our list of book recommendations for a modern-day Belle.
All the Light We Cannot See by Anthony Doerr: This recommendation comes from Rachel Manwill– it has a father-daughter dynamic worth reading.
Emma by Jane Austen: Alison Peters pointed out that as bumbling fathers go, Jane Austen is a good place to start.
Why Be Happy When You Could Be Normal? by Jeanette Winterson: Because we're all absolutely sure that there must be more than this provincial (normal) life.
2 A.M. at The Cat's Pajamas by Marie-Helene Bertino: I think Belle would relate to this story of a little girl who will sing, no matter who she has to defy.
Wild by Cheryl Strayed: A girl who sets off into the woods after her father, trades her life for his, and finds beauty and love and joy in the harshest of circumstances, would certainly respond well to Cheryl Strayed's story of hiking the PCT.
Spinster: Making a Life of One's Own by Kate Bolick: Belle is in no rush to marry the first guy who proposes to her. She's got books to read and dreams to dream and a father to look after. She's not laying down her spinster card just yet, but this girl wants a life of her own.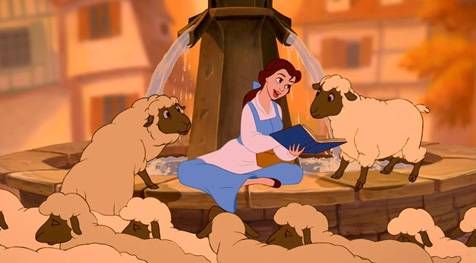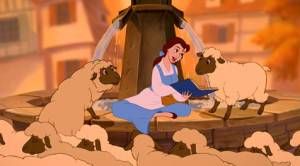 Lean In by Sheryl Sandberg: Unfortunately, we don't read to sheep on fountains anymore. A modern-day Belle is probably juggling a career, school, not to mention her inventor father and the come-ons of men she's not interested in. She needs a little Lean In.
Wuthering Heights by Emily Bronte: This was a point of contention at Book Riot, but Nicole Perrin dropped the truth bomb in this story of falling in love with a brute: giving him your love does not necessarily cure him of his brutishness. Good read for Belle.
Bear by Marian Engel: Brenna Clarke Gray suggested this novel, a story of one woman's self-and-sexual discovery on a remote island with only one other inhabitant: a bear.
Rooms by Lauren Oliver: You get to a castle and the furniture can talk. Okay. This book by Lauren Oliver, the story of a house haunted by the ghosts of its former inhabitants, might help ease Belle's mind as she settles in.
Of Things Gone Astray by Janina Matthewson: In the course of a day, Belle turns down a marriage proposal, and yet loses her freedom, her father, and her chosen way of life. The characters of Janina Matthewson's novel – people who lose something essential overnight – might be kindred spirits for Belle.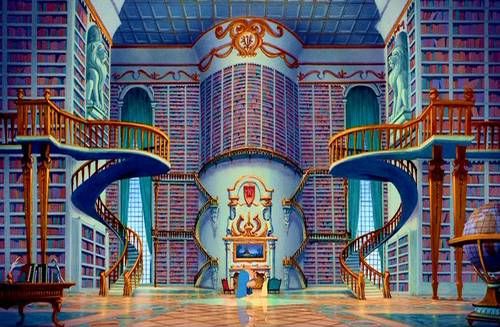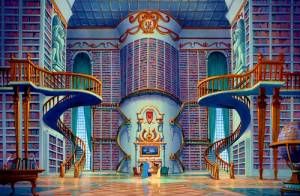 How to Be a Heroine by Samantha Ellis: But silver lining! There's a library with more books than Belle could ever read! (Challenge accepted.) And this memoir by Samantha Ellis on what she's learned from the heroines of her favorite books will be the soundtrack to Belle's new reading life.
____________________
Get your Read Harder mug on.