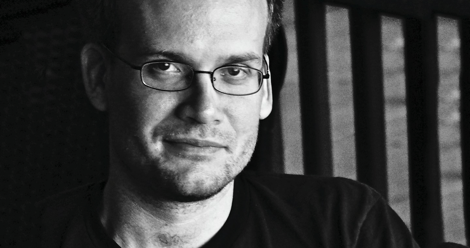 Lists
99 Book Recommendations from John Green
This content contains affiliate links. When you buy through these links, we may earn an affiliate commission.
We're giving away $500 to spend at the bookstore of your choice! Click here, or on the image below to enter:
---
John Green is the author The Fault in Our Stars and the new (and in my opinion, brilliant) book Turtles All the Way Down. Aside from writing books, John has recommended many books written by other authors. In fact, the author I wrote my master's thesis on sprung from a recommendation he made through a vlogbrothers video. Recently, after finishing his newest book, I attempted to hunt down every John Green book recommendation. I watched book suggestion videos. I scrolled through Twitter. I even checked his Tumblr. I'm sure I didn't track down every single rec he's ever made, but I got as close as I could and added many titles to my own TBR in the process. These book recommendations from John Green include everything from poetry to picture books, and, of course, a healthy does of YA. Happy reading, and don't forget to be awesome!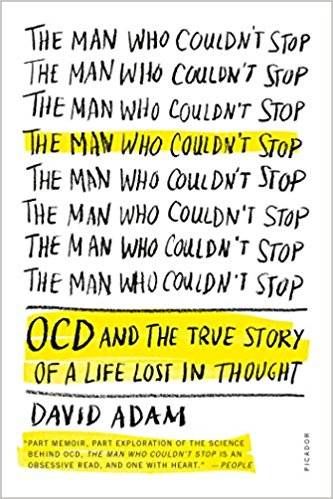 The Man Who Couldn't Stop by David Adam: This memoir explores OCD, intrusive thoughts, and a journalist's quest to understand what's happening inside his head.
Calling a Wolf a Wolf by Kaveh Akbar: In this Iranian poet's beautiful debut collection, he addresses subjects ranging from a woman executed for killing a man who tried to assault her to love and addiction. The title comes from the line "thinking if I called a wolf a wolf I might dull its fangs."
City of Clowns by Daniel Alarcón and Sheila Alvarado: This graphic novel is an adaptation of Alarcón's short story by the same name, in his book The King Is Always Above the People. It tells the story of a young Peruvian journalist coming to terms with his father's death and reporting on the lives of street clowns in Lima.
The King is Always Above the People by Daniel Alarcón: A short story collection about Latin American families, Los Angeles, and immigration.
Solo by Kwame Alexander and Mary Rand Hess: The seventeen year old son of a former bad boy rockstar travels to Ghana in order to investigate family secrets and grieve his mother who died ten years ago.
Speak by Laurie Halse Anderson: A young girl stops talking when she's ostracized by her peers after being raped by an upperclassman at a summer party.
The Astonishing Life of Octavian Nothing by M.T. Anderson: In a reimagined past, this is the story of a black boy raised in isolation with his mother by philosophers during the American Revolutionary War in a secret experiment about the intellectual capabilities of Africans.
Traitor to the Nation by M.T. Anderson: This is the second volume in Octavian's story.
Symphony for the City of the Dead: Dmitri Shostakovich and the Siege of Leningrad by M.T. Anderson: This young adult biography tells the story of Dmitri Shostakovich, a composer writing music in the Soviet Union during Hitler's siege on Leningrad.
Thirsty by M.T. Anderson: Chris just wants to be a normal teenager, but unfortunately he's turning into a vampire.
Harry, A History: The True Story of a Boy Wizard, His Fans, and Life Inside the Harry Potter Phenomenon by Melissa Anneli: Part chronicle of the madness of Harry Potter mania in the early 2000s and part personal memoir of a super fan, this book is perfect for anyone who remembers or wants to understand midnight book parties and passionate debates on RAB's identity while waiting for the next book to come out.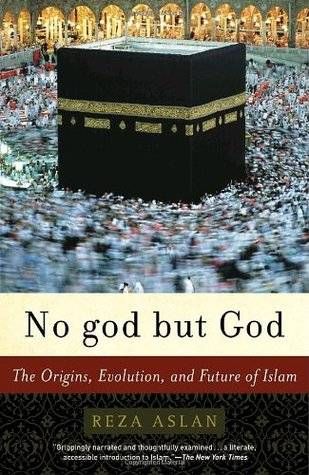 No god but God: The Origins, Evolution, and Future of Islam by Reza Aslan: The title does a great job explaining what this book is going to be about. Covering topics from the religion's beginning to how democracy and social media have influenced the religion in contemporary times, this book is both informative and accessible.
Mansfield Park by Jane Austen: One of Austen's lesser-known novels, in which Fanny leaves the poverty of her own home behind and is raised by a rich uncle, eventually falling in love with her cousin Edmund in a very, very slow burn romance.
Persuasion by Jane Austen: Austen's last novel tells the story of Anne Eliot and Captain Wentworth reuniting eleven years after Anne broke off their engagement through some awkward circumstances.
SPQR: A History History of Ancient Rome by Mary Beard: A concise history of Rome with rumination on why the society feels so relevant to people today.
The White Boy Shuffle by Paul Beatty: An outrageous and comedic novel about a black surfer kid whose life changes when his mother moves him from Santa Monica to urban Los Angeles.
Are You My Mother? by Alison Bechdel: This graphic memoir explores the artist's relationship with her mother and how it has influenced her identity as an artist and her adult relationships.
Valiant: A Modern Tale of Faerie by Holly Black: Seventeen-year-old Val runs away to New York and finds herself mixed up with a gang of homeless teens dealing potions to faeries, then bound in servitude (Beauty and the Beast style) to a troll that lives inside the Manhattan Bridge.
Behind the Beautiful Forevers by Katherine Boo: A nonfiction account of the members of a Mumbai slum based on three years of reporting.
Kendra by Coe Booth: After living with her grandmother most of her life, teenage Kendra tries out living with her mom, who had Kendra when she was only fourteen.
The Unthinkable Thoughts of Jacob Green by Joshua Braff: In this novel, a young Jewish boy grows up in the seventies with an overbearing and aggressive father who he doesn't know how to stand up to.
The Bad Food Bible: How and Why to Eat Sinfully by Aaron Carroll: John has tweeted a few times about this recent release and said it changed the way he thinks about food.
Boy Proof by Cecil Castellucci: Teenage Egg has modeled herself after her favorite science fiction character, down to dying her eyebrows and shaving her head. She spends all her time studying, taking pictures for the school paper, and hanging with the Science Fiction and Fantasy Club. Basically, she's boy-proof. Until she meets Max, and everything starts to change.
Death Comes for the Archbishop by Willa Cather: This classic novel, tells the story of two Catholic priests trying to establish a dioceses in New Mexico shortly after the Spanish-Mexican war.
Telegraph Avenue by Micahel Chabon: A novel about the intersection of a black family and a white family in Oakland, California.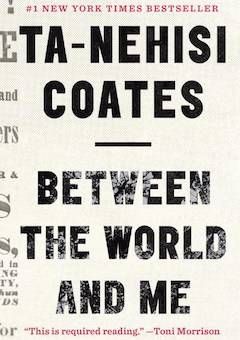 Between the World and Me by Ta-Nehisi Coates: This number one New York Times best selling book was called "require reading" by Toni Morrison and an amazing book you can't stop thinking about by John Green. It asks big questions about race in our current culture and country's history in the form of a letter from the author to his adolescent son.
Matched by Ally Condie: Cassia is growing up in the Society where all aspects of life are dictated by outside forces. She doesn't have to worry about making decisions. The Society tells her what to read, what to believe, and, most importantly, who to love.
The Golden Rule by Ilene Cooper: A charming and beautifully-illustrated picture book in which a grandfather explains the golden rule and ways to practice it with his grandson.
The Enormous Room by E.E. Cummings: Cummings is more well-known for his poetry, but he also wrote this autobiographical novel based on his experience being imprisoned in France during World War One for expressing anti-war views.
Ball Don't Lie by Matt de la Peña: Sticky is white foster kid who doesn't feel like he fits in anywhere. His basketball talent might give him opportunities he never dreamed of but he has to be willing to take advantage of them.
The Last Stop on Market Street by Matt de la Peña: This diverse and beautifully-illustrated picture book tells the story of a young boy riding the bus with his grandmother and learning to appreciate the beauty of his own neighborhood and routine.
The Blood of the Lamb by Peter De Vries: A semi-autobiographical novel about an immigrant family living in Chicago in the 1950s.
The Truth About Forever by Sarah Dessen: In this book about grief, friendship, and first love, seventeen year old Macy learns that having your summer plans change last minute can be the best thing that ever happened to you.
One of Us: Conjoined Twins and the Future of Normal by Alice Domurat Dreger: This nonfiction book combines a history of how conjoined twins have been treated by the medical community and a philosophical question of how society treats bodies that aren't considered "normal."
The Adventures of Sherlock Holmes by Sir Arthur Conan Doyle: A collection of short stories about the most famous detective in English literature.
Bossypants by Tina Fey: A book that straddles comedy writing and autobiography, while describing the childhood and early career of comedian Tina Fey.
If I Stay by Gayle Forman: Teenage Mia ruminates on her life while deciding whether to live or die in the aftermath of a horrible accident.
Boot and Shoe by Marla Frazee: This picture book tells the story of the dogs Boot and Shoe who get their routines messed up when neighborhood squirrel interferes.
Hunger: A Memoir of (My) Body by Roxane Gay: Over the summer, John tweeted about this book calling this book, "brilliant and alive and soulwrenching."
Faithful and Virtuous Night by Louise Gluck: The most recent collection of poems from on of America's most celebrated and renowned poets.
The Water Will Come: Rising Seas, Sinking Cities, and the Remaking of the Civilized World by Jeff Goddell: A nonfiction book mixing scientific facts and first person reporting to portray the environmental problem of rising see levels.
The Matchstick Castle by Keir Graff: In this middle grade adventure, Brian and his cousin Nora find a decidedly un-boring family and house in the forest near Boring, Illinois, where Brian's been sent for the summer.
Refugee by Alan Gratz: This middle grade historical novel weaves together the stories of three different refugee children from different countries and living in different times: a Jewish boy named Josef fleeing Nazi Germany in the 1930s; Isabel, a Cuban girl heading to America on a raft in 1994; and Mahmoud, a boy from Syria in 2015.
The Magicians by Lev Grossman: A more literary and, perhaps, darker take on beloved fantasy worlds like Narnia and Harry Potter. It chronicles teenage Quentin finding out that Fillory, the supposedly fictional land in his favorite books from childhood, is real—and that he's been selected to attend an elite magical boarding school.
The Art of Fielding by Chad Harback: This novel, told through five perspectives, centers around a baseball prodigy's crisis of confidence while attending a small liberal arts college in the midwest.
Round Ireland with a Fridge by Tony Hawks: A hilarious piece of travel writing about a British comedian who tries to win a bet by hitchhiking across Ireland with a refrigerator.
Midnight Robber by Nalo Hopkinson: This science fiction novel brings readers to the Caribbean-colonized planet of Youssaint, where Tan-Tan finds herself being taken over by the folklore persona of the robber queen (a robin hood character on the planet).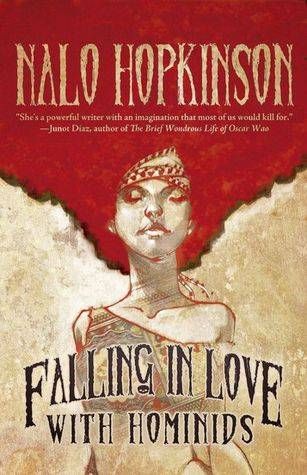 Falling in Love with Hominids by Nalo Hopkinson: A collection of Caribbean-inspired fantasy and science fiction short stories that range in subject from fire-breathing chickens to a retelling of Shakespeare's The Tempest.
A Brief History of Seven Killings by Marlon James: An immersive, multi-perspective novel chronicling an unstable thirty years in Jamaica's history from the 1970s to the 1990s.
The Blinding Absence of Light by Tahar Ben Jelloun: This novel mixes real-life events with fictional imaginations to tell the story of the underground concentration camps where King Hassan II kept his political enemies in Morocco.
The Untelling by Tayari Jones: In this novel, the physical and emotional trauma from a childhood car accident continue to haunt twenty-five-year-old Aria, as she learns family secrets and suffers through a medical condition that will change her life forever.
Everybody Sees the Ants by A.S. King: This young adult story is about a boy who escapes bullies at school and his family's dysfunctions through dreams that take him to the jungles of Vietnam where his grandfather died during the war.
The Flamethrowers by Rachel Kushner: A novel featuring a young artist who discovers revolutionary and radical art groups in the 1970s in New York City and Rome.
We Are Okay by Nina LaCour: A young adult novel told in alternating before and after sections. Before: when Marin still lived with her grandfather on the beach and spent all her free time with her best friend Mabel. After: when Mabel visits Marin at college in New York City to get answers about why Marin left town suddenly and refused to talk to anyone from her old life.
The Disreputable History of Frankie Landau-Banks by E. Lockhart: A fifteen-year-old former geek revels in the new attention she's receiving from the popular boys and attempts to infiltrate her boarding school's all male secret society.
Fly on the Wall: How One Girl Saw Everything by E. Lockhart: In this young adult take on Kafka's Metamorphosis, high school art student Gretchen Yee is transformed into a fly living inside the boy's locker room.
Genuine Fraud by E. Lockhart: A new feminist suspense novel, featuring a runaway heiress and an orphan, that Green called "utterly unforgettable."
Wolf Hall by Hilary Mantel: In this brilliant piece of historical fiction, Thomas Cromwell tries to help King Henry VIII divorce the queen and marry Anne Boleyn in order to secure a male heir to the throne.
First & Then by Emma Mills: An adorable YA Pride and Prejudice retelling set against the backdrop of high school football.
Sula by Toni Morrison: This novel tells the stories of two black women growing up and dealing with the expectations of the community in their 1920s small Ohio town.
The Emperor of all Maladies by Siddhartha Mukherjee: A physician and cancer researcher examines the five thousand year history of the disease.
Little Fires Everywhere by Celeste Ng: Green called this novel about how a mysterious mother and daughter moving to town upsets the status quo in a picture perfect family; "maybe my favorite novel I've read this year."
Akata Warrior by Nnedi Okorafor: This is the second book in a series about an American-born Nigerian girl who develops magical powers and is inducted into the secret Leopard Society.
A Thousand Mornings by Mary Oliver: A book of poetry drawing on personal history, the landscape of Provincetown Massachusetts, literature, and big philosophical questions.
The First Rule of Punk by Celia C. Pérez: The story of twelve year old Malú learning to accept the first rule of punk (be yourself) is told through black and white illustrations, collage art, and beautiful, beautiful words.
Beauty from Ashes by Eugenia Price: This is the last novel in her Georgia Trilogy about two families living through the Civil War in St. Simon's Island. It is also where John Green hides his flask, but you will have to do the hollowing out yourself.
City of Thorns by Ben Rawlence: The author spent four years in the world's Dabaab refugee camp before writing this book weaving together the stories of nine refugees living in the world's largest camp.
This Bloody Mary Is the Last Thing I Own by Jonathan Rendall: A memoir from a British former boxing writer on his decision to separate from the boxing world after falling in love with the sport as a young man.
The Boy in the Black Suit by Jason Reynolds: Seventeen year old Matt is grieving the death of his mother and helping to support his dad by working in a funeral home. Then he meets a girl who's been through even harder stuff than him.
Patina by Jason Reynolds: Book two in the middle grade track series provides Patty's perspective on her diverse and elite middle school track team.
Miss Peregrine's Home for Peculiar Children by Ransom Riggs: It's no surprise that John Green enjoyed this YA novel written by his college friend. He called the book, "as strange and wondrous as he [Riggs] is."
Gilead by Marilynne Robinson: This modern class tells the story of three generations of fathers and sons from the Civil War to the 20th century.
Divergent by Veronica Roth: This popular series told a dystopian story the upending of a society where all people are sorted into factions according to their personality.
Eleanor & Park by Rainbow Rowell: John reviewed this young adult romance saying the story "reminded me not just what it's like to be young and in love with a girl, but also what it's like to be young and in love with a book."
The Harry Potter Series by J.K. Rowling: Okay, I'll admit I don't know if he's ever specifically recommended these books. But he's a well-documented fan and once said, "Maybe Harry Potter's real and you're not." So I think it's safe to say he thinks everyone should read the series.
The Ballad of the Whiskey Robber by Julian Rubenstein: The true story of a hockey player in Budapest who tried to become a bank robber in the 1990s.
The Inexplicable Logic of My Life by Benjamin Alire Sáenz: Teenage Sal tries to grapple with questions of identity, family, and belonging as he grows up with a gay adoptive father in a Mexican American family.
Catcher in the Rye by J.D. Salinger: This classic novel, that most of us probably read in high school, follows moody teenager Holden Caulfield on on a three day journey away from his boarding school to New York City.
Ordinary Beast by Nicole Sealey: This debut collection of poetry focuses on issues and experiences related to race, gender, and sexuality in America.
Where'd You Go, Bernadette by Maria Semple: A multi-perspective, comedic novel about a daughter investigating the disappearance of her eccentric mother.
Counting Descent by Clint Smith: John Green called this debut collection about black identity "shatteringly beautiful coming of age poetry."
Just Kids by Patti Smith: In this memoir, Patti Smith tells the story of journey to become a performer and her romance with photographer John Mapplethorpe in New York City during the late 1960s and 1970s.
Regarding the Pain of Others by Susan Sontag: This collection of essays examines how representations of suffering, such as war photography and violent pictures, affect the viewer.
All the Crooked Saints by Maggie Stiefvater: The Sorio family of Bicho Raro, Colorado, have the ability to perform miracles, but the miracles don't always work out as expected.
The Hate U Give by Angie Thomas: A young adult novel about a black girl who witnesses the police shoot her unarmed friend that was called "a classic of our time" by John Green.
City of Light, City of Poison by Holly Tucker: This nonfiction book tells the story of the first police chief in Paris as he tries to rid the city of crime, black magic, and perhaps even a threat from the king's mistress.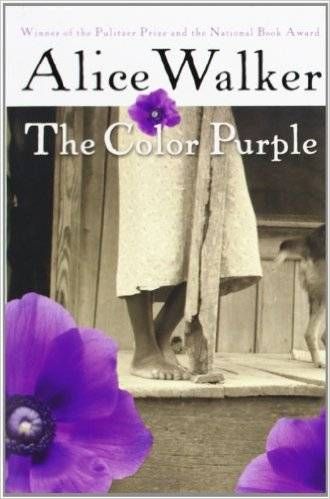 The Color Purple by Alice Walker: In this classic novel, young Celie writes letters about her life directly to God as she tries to survive a harsh life filled with abuse, abandonment, and scorn. This begins to turn around when she meets her husband's mistress, Shug Avery, and begins to fight for her own happiness.
Infinite Jest by David Foster Wallace: John Green has often discussed how meaningful reading this book was for him. Defining what this multi-perspective, doorstop of a novel is about is not easy. Jumping around in time, setting, character, and even genre, this story makes comedic and philosophical observations about entertainment and happiness in American life. Also, it's about tennis.
Piecing Me Together by Renée Watson: Teenage artist Jade travels across town to go to a private school and takes advantage of every opportunity that will help her future, but she resents being treated like a charity case.
The Optimist's Daughter by Eudora Welty: This novel is about a woman returning to the South to say goodbye to her dying father and face the past she ran away from.
Uglies by Scott Westerfeld: A genre-defining YA dystopian novel, about a world where all sixteen year olds get plastic surgery to turn them from "uglies" into "pretties."
To Say Nothing of the Dog by Connie Willis: A novel featuring time travel, Victorian novel conventions, mystery, romance, and (somehow) also comedy.
Miracle's Boys by Jacqueline Woodson: This beautiful novel is about three adolescent brothers trying to keep their family together in New York City after the death of their mother.
Show Way by Jacqueline Woodson: An important picture book that describes eight generation of women who pass down the quilting skills originating with a young slave girl, separated from her parents, who sewed clues into quilts to help slaves escape to freedom.
A Little Life by Hanya Yanagihara: Four college classmates move to New York City after graduation to follow their artistic dreams and professional ambitions.
The People in the Trees by Hanya Yanagihara: This novel tells the fictional story of a doctor and an anthropologist who travel to remote Micronesia in the 1950s in search of a lost tribe of people and, perhaps, the secret to eternal life.
Story of a Girl by Sara Zarr: One mistake when she was thirteen has drastic consequences on Deanna's reputation and family life. In this young adult novel, Deanna will try to overcome her past and rise above what her small town community expects from her.
The Book Thief by Markus Zusak: This is a young adult novel about a young girl's experience during the holocaust, narrated by a personification of death. It is also a celebration of the power of books during even the darkest of times.
Will You Miss Me When I'm Gone: The Carter Family and their Legacy in American Music by Mark Zwonitzer and Charles Hirshberg: The most expansive biography of the family that helped define modern folk and country music in the United States.