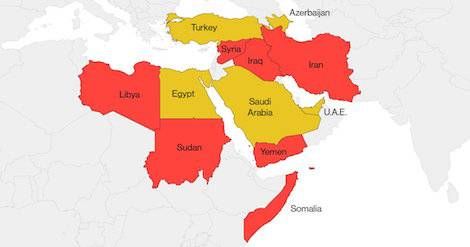 Lists
Book Recommendations From Countries Targeted by Trump's Travel Ban
This content contains affiliate links. When you buy through these links, we may earn an affiliate commission.
"It was books that taught me that the things that tormented me most were the very things that connected me with all the people who were alive or who had ever been alive." – James Baldwin
It was with horror and disgust that I read about Trump's ban on immigration. There are so many reasons this executive order is problematic and inhumane- reasons that are at the heart of passionate and necessary conversations taking place across the country. Soon after the ban's announcement, stories began flooding in of the people whose lives have been thrown into turmoil: Refugee families with small children who were already approved to enter the country and whose futures are now uncertain; people who are now separated from their loved ones for an undetermined amount of time; Iraqi and Afghan interpreters who put their lives on the line for U.S. soldiers and are now blocked from entering this country.
It is particularly callous and shameful that Trump signed this executive order on Holocaust Remembrance Day. Much has been written about the similarities between European Jews trying to flee the Nazis and current Syrian refugees. Notably, Anne Frank's family was also denied entry as refugees into the U.S. In eighth grade, we had a year-long Holocaust unit. We read Number the Stars and Anne Frank: The Diary of a Young Girl. We watched Schindler's List. We said "never forget" and "never again". We were all certain that, if we'd been in Germany in the thirties and forties,we wouldn't have been silent.
We stand at the edge of one of the most important periods of our lives. We cannot become immune to the suffering of others simply because they are not in front of us. One of literature's greatest powers is the ability to illustrate our shared humanity and evoke empathy within the reader. To that end, here are some recommended books from the countries on Trump's list:
T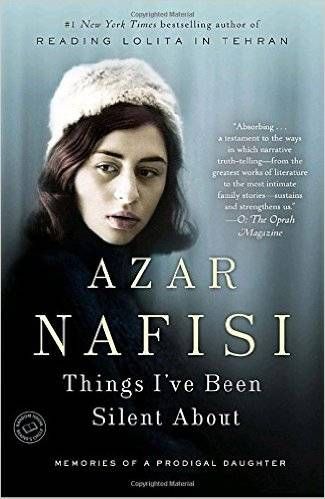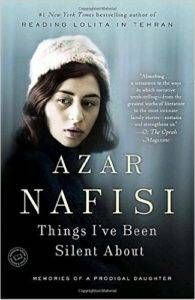 hings I've Been Silent About: Memories of a Prodigal Daughter by Azar Nafisi (Iran)
In this stunning personal story of growing up in Iran, Azar Nafisi shares her memories of living in thrall to a powerful and complex mother against the backdrop of a country's political revolution. A girl's pain over family secrets, a young woman's discovery of the power of sensuality in literature, the price a family pays for freedom in a country beset by upheaval—these and other threads are woven together in this beautiful memoir as a gifted storyteller once again transforms the way we see the world.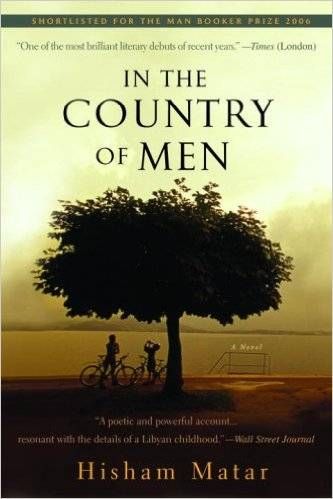 In the Country of Men: A Novel by Hisham Matar (Libya)
Nine-year-old Suleiman's days are circumscribed by the narrow rituals of childhood: outings to the ruins surrounding Tripoli, games with friends played under the burning sun, exotic gifts from his father's constant business trips abroad. But his nights have come to revolve around his mother's increasingly disturbing bedside stories full of old family bitterness. And then one day Suleiman sees his father across the square of a busy marketplace, his face wrapped in a pair of dark sunglasses. Wasn't he supposed to be away on business yet again? Why is he going into that strange building with the green shutters? Why did he lie?
Suleiman is soon caught up in a world he cannot hope to understand—where the sound of the telephone ringing becomes a portent of grave danger; where his mother frantically burns his father's cherished books; where a stranger full of sinister questions sits outside in a parked car all day; where his best friend's father can disappear overnight, next to be seen publicly interrogated on state television. This novel was short-listed for the Man Booker Prize.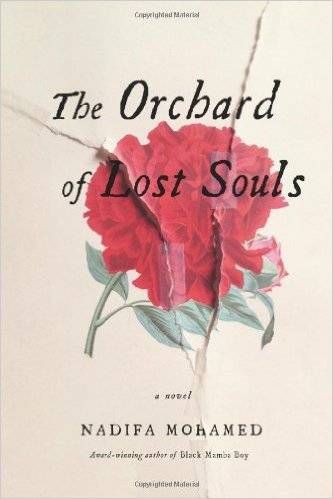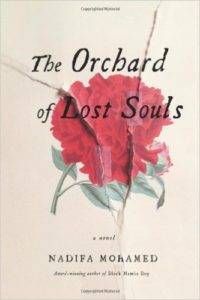 The Orchard of Lost Souls: A Novel by Nadifa Mohamed (Somalia)
Nine-year-old Deqo has left the vast refugee camp where she was born, lured to the city by the promise of her first pair of shoes. Kawsar, a solitary widow, is trapped in her little house with its garden clawed from the desert, confined to her bed after a savage beating in the local police station. Filsan, a young female soldier, has moved from Mogadishu to suppress the rebellion growing in the north. As the country is unraveled by a civil war that will shock the world, the fates of these three women are twisted irrevocably together.
Nadifa Mohamed was born in Hargeisa and was exiled before the outbreak of war. In The Orchard of Lost Souls, she returns to Hargeisa in her imagination. Intimate, frank, brimming with beauty and fierce love, this novel is an unforgettable account of ordinary lives lived in extraordinary times.
A dozen years after his last visit, Jeebleh returns to his beloved Mogadiscio to see old friends. He is accompanied by his son-in-law, Malik, a journalist intent on covering the region's ongoing turmoil. What greets them at first is not the chaos Jeebleh remembers, however, but an eerie calm enforced by ubiquitous white-robed figures bearing whips.
Meanwhile, Malik's brother, Ahl, has arrived in Puntland, the region notorious as a pirates' base. Ahl is searching for his stepson, Taxliil, who has vanished from Minneapolis, apparently recruited by an imam allied to Somalia's rising religious insurgency. The brothers' efforts draw them closer to Taxliil and deeper into the fabric of the country, even as Somalis brace themselves for an Ethiopian invasion. Jeebleh leaves Mogadiscio only a few hours before the borders are breached and raids descend from land and sea. As the uneasy quiet shatters and the city turns into a battle zone, the brothers experience firsthand the derailments of war.
Crossbones is a fascinating look at individuals caught in the maw of zealotry, profiteering, and political conflict, by one of our most highly acclaimed international writers.