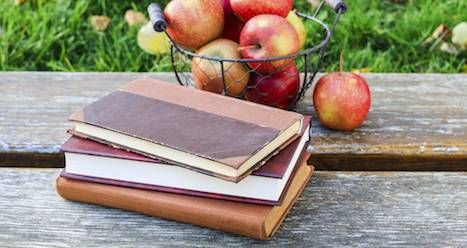 Lists
8 Book Recommendations From an Unexcitable Reader
This content contains affiliate links. When you buy through these links, we may earn an affiliate commission.
While I'm a dedicated, avid reader, I'm not an excitable person. I've been called stoic and unflappable by the kind, far worse by the truthful. There are very few things I get overly excited about, even when it comes to books. There are a lot of books I really like. But I use the word "love" extraordinarily sparingly.
However, when a book finally strikes me in that microscopic happy spot, I become obsessed with spreading the news. I tell everyone I know, even random people in the streets. During the book launch party for my most recent book, I went off on a tangent for about ten minutes to rave about the first book on this list, even though I'd probably already told half the people in the room about it one-on-one in the previous weeks.
So now I get to gush in this very public forum about the eight books I recommend to almost everyone I talk to.
1) Shadowshaper by Daniel José Older.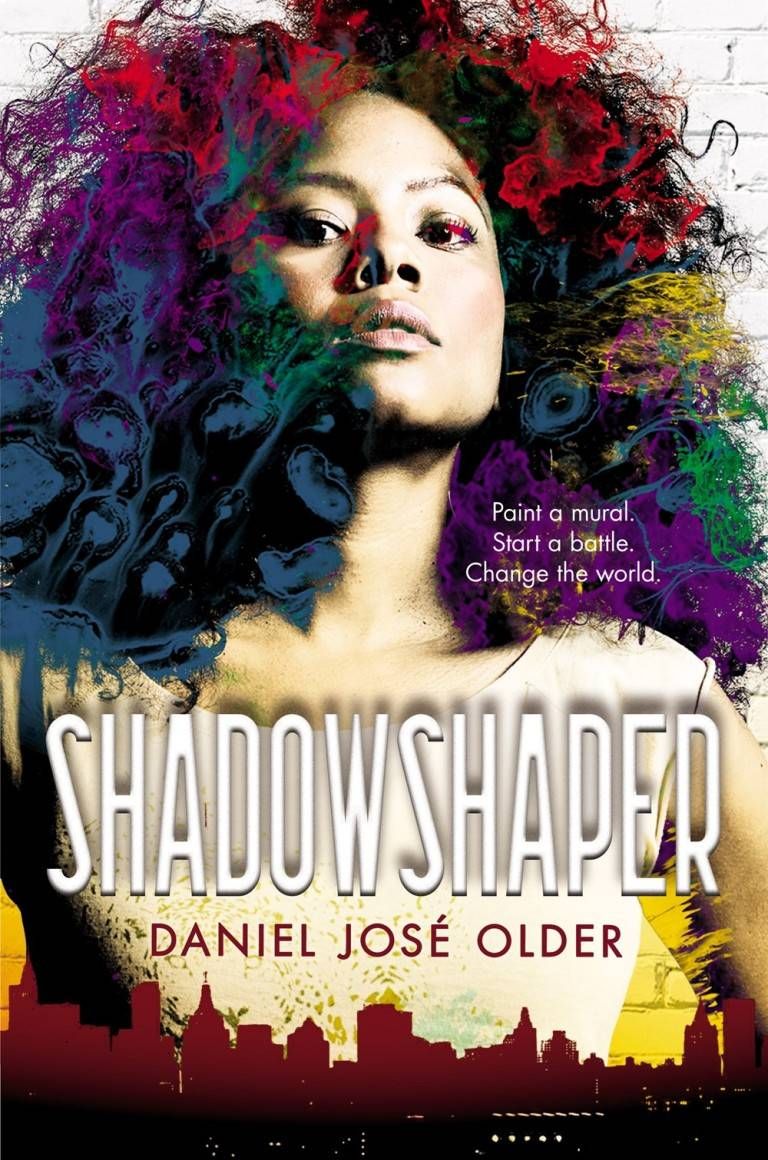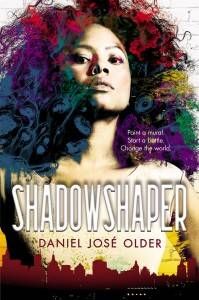 I actually listened to the audiobook of this one, which only served to deepen my infatuation. Older's novel is flawlessly narrated by the incredible Anika Noni Rose. But the book is amazing enough to stand on its own, too. Although YA Urban Fantasy is my #1 favorite genre of all time, I'd been getting weary of it because of a lack of freshness in the last couple I picked up. This book single-handedly reignited my passion for YA UF. I literally told a random stranger in a restaurant about this book last week, with no preamble or introduction and I am not ashamed.
2) Code Name Verity by Elizabeth Wein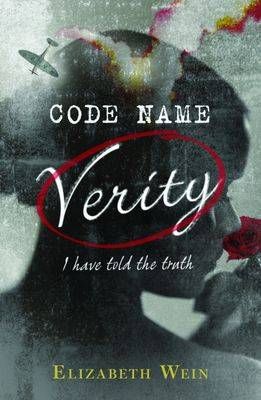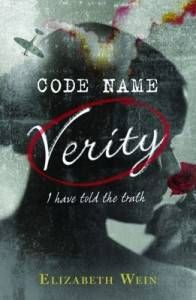 This book destroyed me. I'm not a huge historical fan, but I'd been hearing so much about this one pre-release that I picked it up shortly after it came out. And, readers, I was never the same again. Years later, I'm still getting chills thinking about it. I know, a book about a female teenage spy in WWII and her BFF pilot getting shot down in Nazi-occupied France already sounds amazing, but this book goes so much further than that. It is a mind game tour de force that had me resurrecting my long-dead nail-biting habit. Kiss me, Hardy!
3) The Shifter by Janice Hardy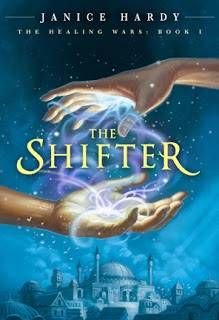 (You're not going to believe me, but the transition from "Kiss me, Hardy!" to Janice Hardy is totally coincidental.)
I have bought more copies of this book (as gifts) than I have bought of any other three books combined. It's an upper MG/lower YA about a young girl with a pretty messed up power. She can heal someone, but she must then push their pain into someone else. The moral complexities alone are enough to keep you turning the pages, but the plot, characters, and setting are so on point, I couldn't physically put the book down until I had reached the end.
4) The Other Side of War by Zainab Salbi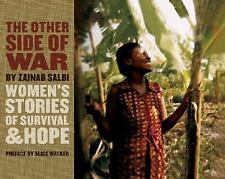 After seeing a video of Salbi discussing this topic, I ordered this book, which would turn out to be one of the hardest books I've ever read. It features first-person narratives from women who survived horrific, cruel actions as the result of wars in their areas. After each account, I had to set the book down and step away for a day or two, but it was still worth it to see the way these beautiful women refused to give in to their suffering. I cried for their torment, but cried twice as hard to see their determination to better their neighborhoods and countries in the aftermath of war. These women are the best of humanity.
5) Death, Dickinson, and the Demented Life of Frenchie Garcia by Jennie Torres Sanchez
This was sitting in the backseat of a car with me during a road trip and I picked it up and could not put it back down, even to eat. Contemporary YA doesn't often grab me as much as speculative fiction, but this one took me by surprise. It's dark and philosophical, but also funny and charming. Frenchie is about a girl who decides to relive the night she spent with a classmate, who committed suicide immediately after, so that she can try to understand and figure out if there was anything she could've done. And the book is awesome as that beautiful cover!
6) The Siren (and, really, anything) by Tiffany Reisz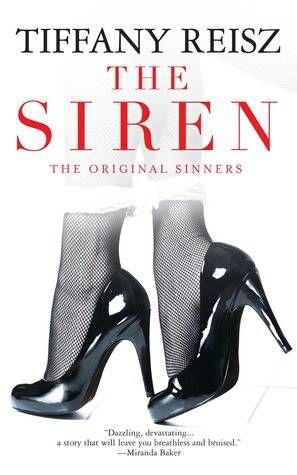 Reisz used to say that she wrote "literary friction," which is still the best descriptor I've heard for her books. They're not your typical erotica, though they're sexy as hell, and I wouldn't call them romance, but The Siren is a love story. This book is unlike anything I've read before, but also like so many. It takes the best pieces from several different genres and combines them into a delicious rollercoaster ride. Not for the faint of heart, but well worth the ride.
7) The Absolutely True Diary of a Part-Time Indian by Sherman Alexie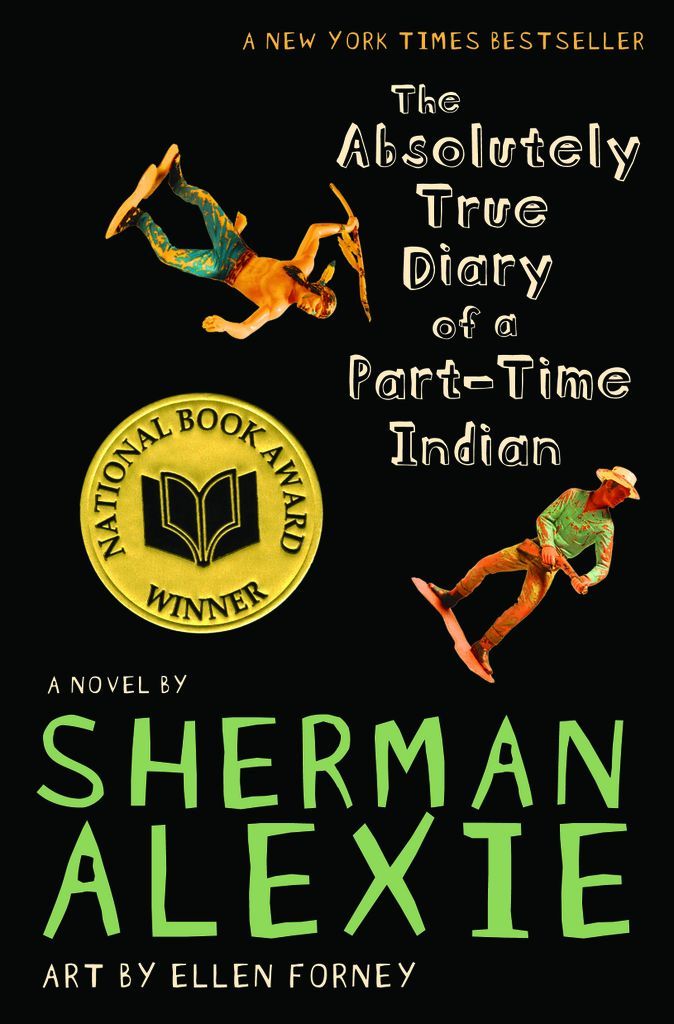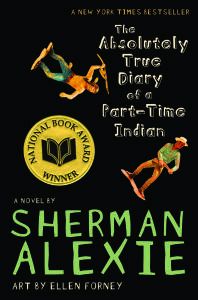 Here's another absolutely true story: I got into a fight with a stuffy, bow-tie-wearing book banner at a writer's conference cocktail hour over this book. This book is heartbreaking and the issues it deals with are real, important, and too-often swept under the rug in our society. Alexie frames these issues inside a beautiful story full of incredible characters, humor, and poignant prose. I frequently wish everyone I know would read this book.
8) Beauty Queens by Libba Bray
Okay, this book is probably not for everyone. It's a novel version of Theater of the Absurd, with loads of humor and honesty. It breaks down stereotypes and gender norms as efficiently and brilliantly as it breaks down typical narrative structure. Not what you expect from a book about teenage beauty queens who crash land on an island, I know, but trust me on this one. Pick up the audiobook, because it is splendidly brought to life by the author herself, who studied Theater in college.
If eight seems like an odd number for a list, it's because I'm not lying about how these are the books I always recommend. Now it's your turn: in the comments tell me what books you always find yourself talking about? I'll get my TBR list warmed up.