Lists
Book Recommendations for Your Hogwarts House
This content contains affiliate links. When you buy through these links, we may earn an affiliate commission.
When Pottermore released a second Sorting quiz early this year, I was quite skeptical. Sorting, for me, isn't a cavalier event; as Rowling describes it, it's permanent, significant, and sculpts a Hogwarts student's life. However, the quiz had a satisfactory feel to it, and the questions didn't seem arbitrary (as opposed to the Ilvermorny Sorting, which just made me want to creep back unnoticed to the Slytherin dungeons).
While I wait for my copy of Harry Potter and the Cursed Child to arrive, I present to you, with a little help from the trusty Sorting Hat (read: my fellow Book Rioters), book recommendations for your Hogwarts house!
Disclaimer: this post is *totally* not an attempt to find fellow Potterheads who believe that all humans are born to belong to a Hogwarts house, and legitimize my beliefs.
GRYFFINDOR:
You might belong in Gryffindor,

Where dwell the brave at heart,
Their daring, nerve, and chivalry
Set Gryffindors apart.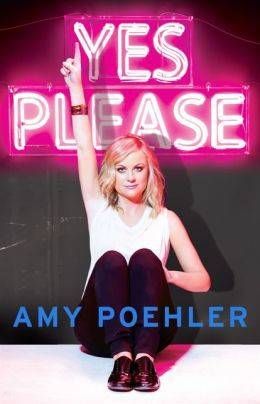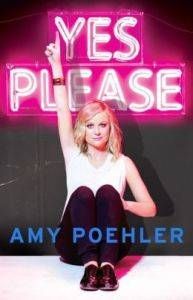 Yes Please, because Amy Poehler is surely a strong-headed Gryffindor who stands apart from the crowd if there ever was one.
To add to the list of determined female protagonists whom Hermione Granger would be friends with, we have Chimamanda Adichie's Americanah and Fran Ross' Oreo, both tales of adventure, identity, and strength.
Doomsday Book, by Connie Willis, where Kivrin, the protagonist, is the science fiction equivalent of 'The Chosen One': a symbol of hope in a dark age.
Cheryl Strayed 's Wild if you prefer your dose of Gryffindor delivered to you as non-fiction. Strayed talks about her 100-mile trail on the Pacific Crest Trail, and discovering personal strengths along the way.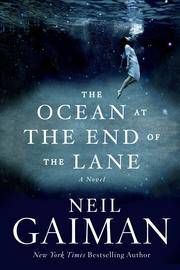 Neil Gaiman's The Ocean at the End of the Lane and Jodi Picoult's My Sister's Keeper for stories of incredible personal sacrifice.
Erin Morgenstern's The Night Circus, for a gorgeous story of bravado and nerve. The novel's theme of sacrifice for the sake of love also makes me feel that if the lead characters went to Hogwarts, they'd be in Gryffindor.
HUFFLEPUFF
You might belong in Hufflepuff,
Where they are just and loyal,
Those patient Hufflepuffs are true
And unafraid of toil.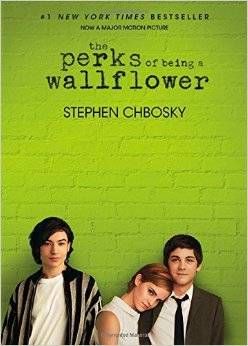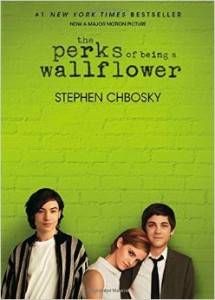 Fangirl by Rainbow Rowell and Stephen Chbosky's Perks of Being a Wallflower, because both these stories of teenagers finding moments of clarity while stumbling their way through life will charm any Hufflepuff's heart.
Is Everyone Hanging Out Without Me, for Mindy Kaling's self-baring account of her timid childhood, uncanny observations, and ideas of friendship.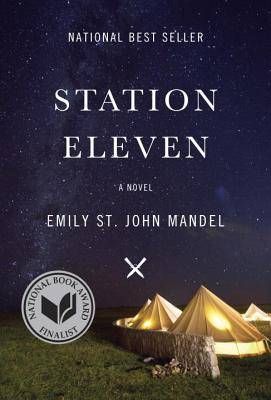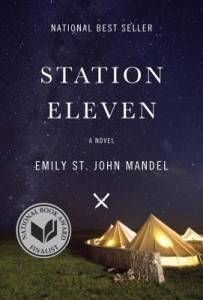 Rebecca by Daphne du Maurier, for the unexpected and underrated strength and patience of the unnamed protagonist. Station Eleven by Emily St. John Mandel, because the lack of a clear protagonist reveals a certain hopeful and resilient streak in the human race, and is straight up the Hufflepuff alley.
Tigerman by Nick Harkaway, for its highlighting of loyalty and decency as virtues. The main character, Lester, is not necessarily the smartest or the strongest hero, but his sense of right and wrong, even when what is right is dangerous, shines through for those he feels are important to him. The Secret of Platform 13 by Eva Ibbotson, is also similar, where the boy protagonist is helpful and selfless in a story about inclusivity and friendship.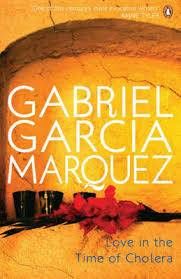 Love in the Time of Cholera by Gabriel Garcia Marquez because the story marches to a slow beat, revealing its course only to the patient and passionate reader.
The Kite Runner by Khaled Hosseini because Hasan and Amir's story of loyalty is a gut-punch that will leave you reeling. The Princess Bride, which might not read as revolutionary or radical, but is an old favorite which combines a fairy tale romance with themes of loyalty.
RAVENCLAW
Or yet in wise old Ravenclaw,
if you've a ready mind,
Where those of wit and learning,
Will always find their kind.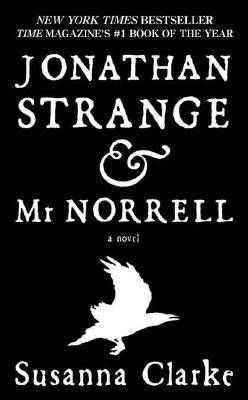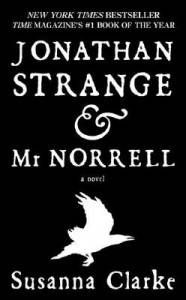 Neil Gaiman and Terry Pratchett's Good Omens, and Susanna Clarke's Jonathan Strange and Mr Norrell because of the savage wit and magic that both novels are lined with.
Madeleine L'Engle's A Wrinkle in Time, because a Ravenclaw would love to have Meg and Charles Wallace as friends. L'Engle's all about the smarts.
Atonement, for the way Ian McEwan will make your brain swirl, and for Briony Tallis, the precocious, overthinking, writer protagonist.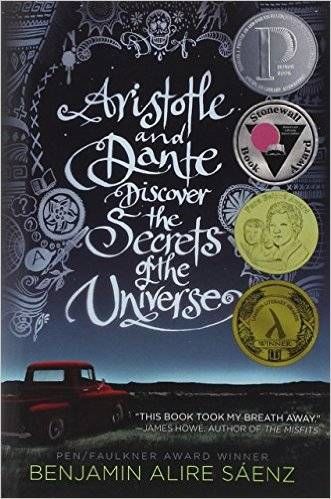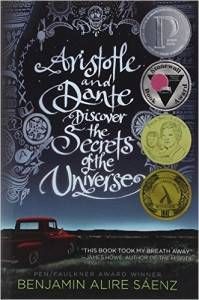 Benjamin Alire Saenz' Aristotle and Dante Discover the Secrets of the Universe for Ari and Dante's mutual love for literature and intellectual discussion, and a relationship which is forged through their personal connections to and memories of books.
Alice's Adventures in Wonderland, because Alice's internal monologue is what I imagine Luna Lovegood's would sound like, and for the Mad Hatter and his famous 'Why is a raven like a writing desk' riddle. Speaking of riddles, Ravenclaws must pick up Umberto Eco's The Name of the Rose, for its mind-whirring semiotic riddles.
Norton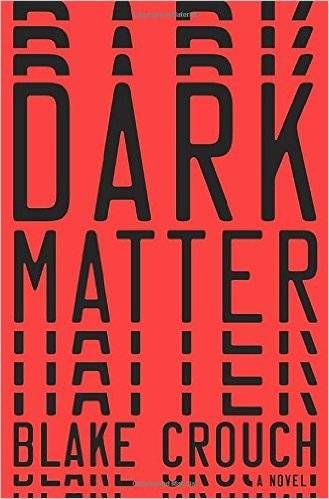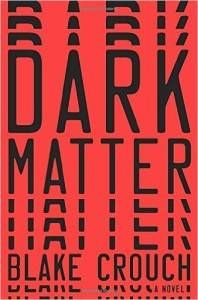 Juster's The Phantom Tollbooth, for those who love language puns and wordplay.
Blake Crouch's Dark Matter, because…you know… dark matter. But really, Crouch's novel is about the trappings of a Ravenclaw mind; an extremely fast science-fiction read about genius and ambition versus your dreams and happiness.
SLYTHERIN
Those cunning folks use any means
To achieve their ends.
And power-hungry Slytherin
Loved those of great ambition.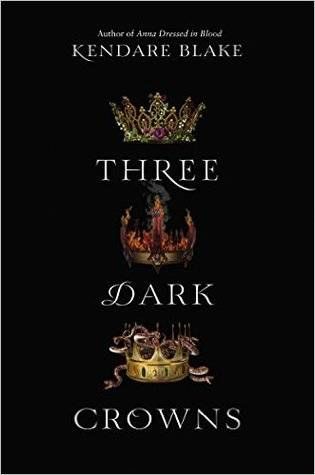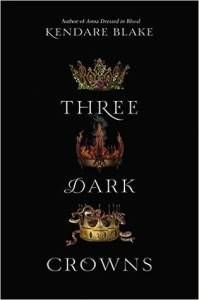 The Bartimaeus Trilogy by Jonathan Stroud, for its beautiful, dark magic. The series is about Nathaniel, a young, talented sorcerer, and his ambitions, which are overreaching, overzealous in true Malfoy spirit.
Kendare Blake's Three Dark Crowns for magic that is witchy and darker still.
The Murder of Roger Ackroyd, because unreliable narrator + dark Agatha Christie = the perfect Slytherin vibe.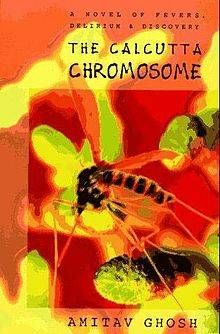 Amitav Ghosh's The Calcutta Chromosome for a slippery mystery-thriller with sneaky characters, that unravels itself in layers, and deals with silence, forbidden knowledge, and mysticism.
The Game of Kings by Dorothy Dunnet, because a protagonist with questionable morals, YES.
Fingersmith by Sarah Waters, a historical crime novel with twisting, shifting loyalties and scheming aplenty.
Mario Puzo's The Godfather for the power-hungry characters, their ambitions, and revenge plots. I mean… 'Revenge is a dish that tastes best when served cold.' *rubs Slytherin hands in glee*
Ransom Riggs' Miss Peregrine's Home for Peculiar Children for the abandoned buildings, the discomfort, and the cunning way Jacob Portman, the lead, goes about unravelling a mystery.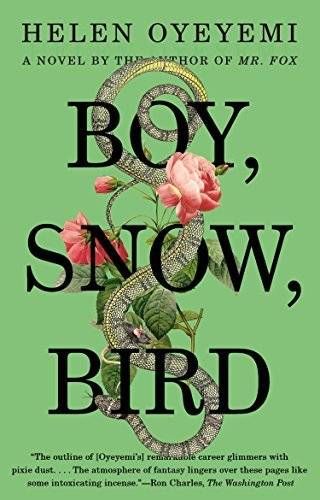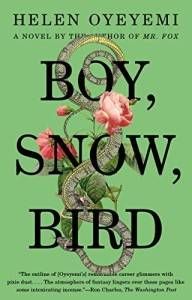 Bonus: Throwing Helen Oyeyomi's Boy, Snow, Bird in simply because the cover attracts my Slytherin bones.