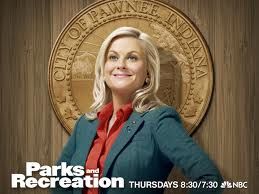 Lists
Book Recommendations For Television Characters: Parks and Recreation
We've done book recs for the characters of several TV shows on Book Riot and now we take on a staff favorite: Parks and Recreation!
(Cue the catchy and cheerful open credits music)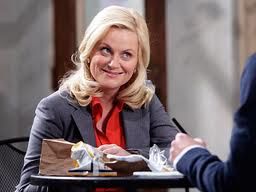 Leslie Knope
A glass-half-full Indiana city councilwoman determined to someday become the President of the United States.
Lean In: Women, Work, and the Will to Lead by Sheryl Sandberg
Chief Operating Officer of Facebook Sheryl Sandberg's Lean In is the no-brainer choice for Knope. I wouldn't be surprised if she already owns the book. I also wouldn't be surprised if she has the book memorized.
_________________________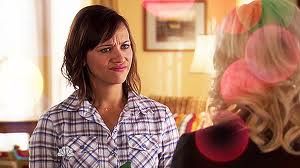 Ann Perkins
Leslie's practical straight-man best friend. I'm not sure what else to say about this character. If you watch the show, you get why..
Outlander by Diane Gabaldon
Poor Ann has not had much luck with the men. She needs a sweep-you-of-your-feet time-travel romance like a dude lost in the desert needs a water bottle.
_________________________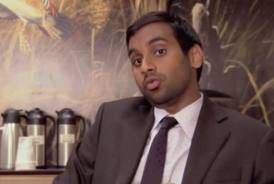 Tom Haverford
Schemer and dreamer Tom has swagger for days and people skills…not for days.
Contagious: Why Things Catch On by Jonah Berger
Tom is always trying to make his schemes stick, he would eat this book up and spit back out all the anecdotes about YouTube videos going viral and secret New York bars becoming THE place to be. You'd never get him to shut up about "triggers" and "social currency."
_________________________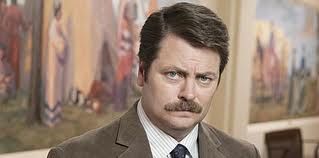 Ron Swanson
The meat-eating-est, wood-carving-est, manliest man in Man Town.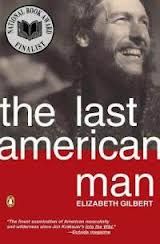 The Last American Man by Elizabeth Gilbert
If there is one man as manly as Ron Swanson it is Eustace Conway, the subject of Elizabeth Gilbert's biography The Last American Man, who has spent decades living alone in the Appalachian Mountains. Ron and Eustace are each others' spirit animals.
_________________________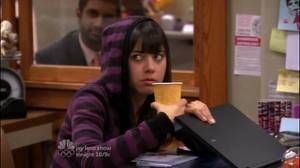 April Ludgate
If you sliced this girl open she would bleed liquid sarcasm. The term "girlmudgeon" should be coined so it can be stuck on April.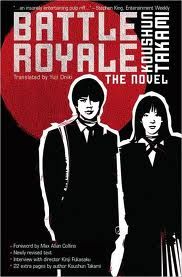 Battle Royale by Koushun Takami
Japanese teens running around killing each other, I can't even imagine what April would like better.
_________________________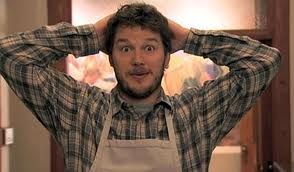 Andy Dwyer
April's husband and polar opposite, Andy is the sweetest, dumbest lad in all the land.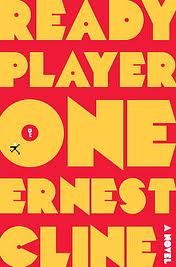 Ready Player One by Ernest Cline
Andy just needs a rad easy read he can flip out over. Ready Player One might skew a little nerdy for Andy, but it's exactly the kind of high octane adventure he would eat up with his bare hands.
_________________________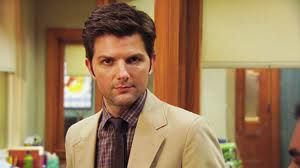 Ben Wyatt
Leslie's feet-firmly-on-the-ground, heart-pinned-to-his-sleeve, straight-shooter husband Ben Wyatt feels like he's not going to be that much fun to rec books for— until you remember that he's a giant dork. Then it's fun again.
The Boy Who Couldn't Sleep and Never Had To by D.C. Pierson
Slice of life meets the fantastical in this excellent YA novel about a boy whose inability to sleep causes him to develop extraordinary powers. Not only would Nerd Ben love this book, he'd want to go back in time and BE this kid instead of the 18-year old mayor who ran his town into the ground with an ice skating rink.
_________________________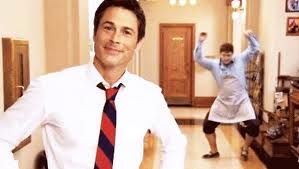 Chris Traeger
Scarily positive Chris is scarily into exercise and never eats anything fun.
Born to Run by Christopher McDougall

Really fun non-fiction about the importance of running. Chris would drop The Paleo Diet and make this his new bible.
What about you guys? Any recs for these characters? Or for Jerry or Donna? Or the Tammys?
_________________________
Sign up for our newsletter to have the best of Book Riot delivered straight to your inbox every two weeks. No spam. We promise.
To keep up with Book Riot on a daily basis, follow us on Twitter or like us on Facebook. So much bookish goodness–all day, every day.