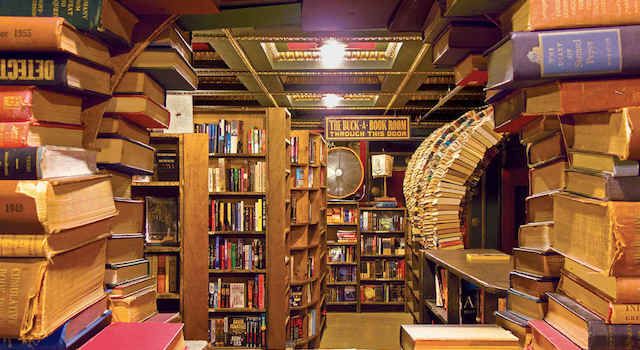 Book Fetish
Jigsaw This: Great Book Puzzles For Readers
I've written before how word games and puzzles are two ways that my family chooses to bond. Puzzles, too, are a great way to spend time when you're listening to audiobooks and need something to do with your hands. Unfortunately for me, since I have a lot of curious animals, puzzles aren't easy to do in my home (it turns into 500-piece pick-up). That doesn't mean I don't find myself drooling over great puzzles I'd like to do or that would make great gifts for my family. And, naturally, so many of the puzzles I adore happen to be book puzzles.
Let's take a gander at a pile of awesome book puzzles out there that you can add to your own collections, wish lists, or plan to gift to other book lovers in your life.
Fabulous Book Puzzles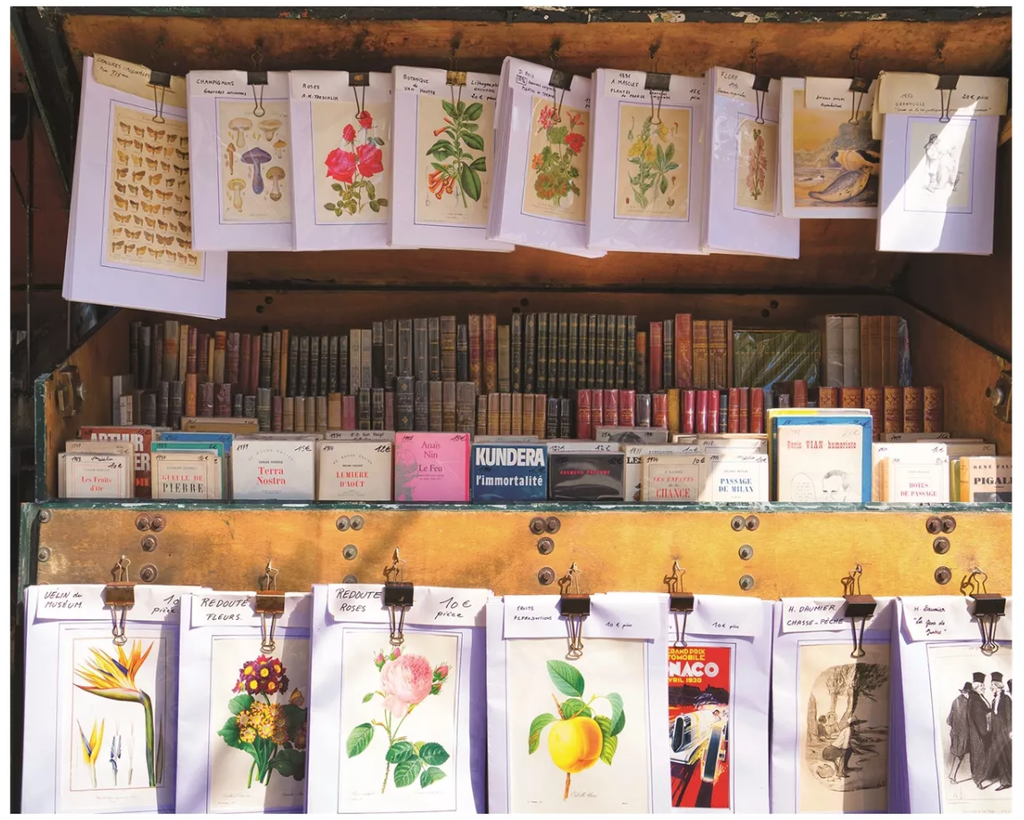 Take a trip to France with this Parisian bookshop puzzle. $16.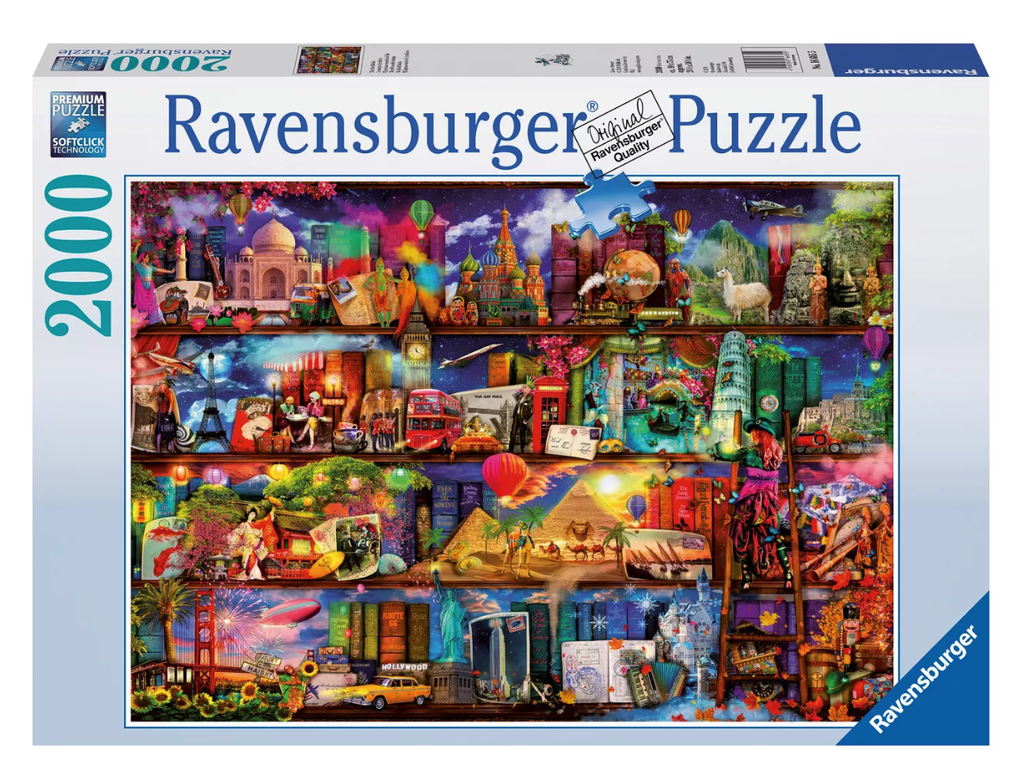 Go around the world in books in this bright puzzle. $31.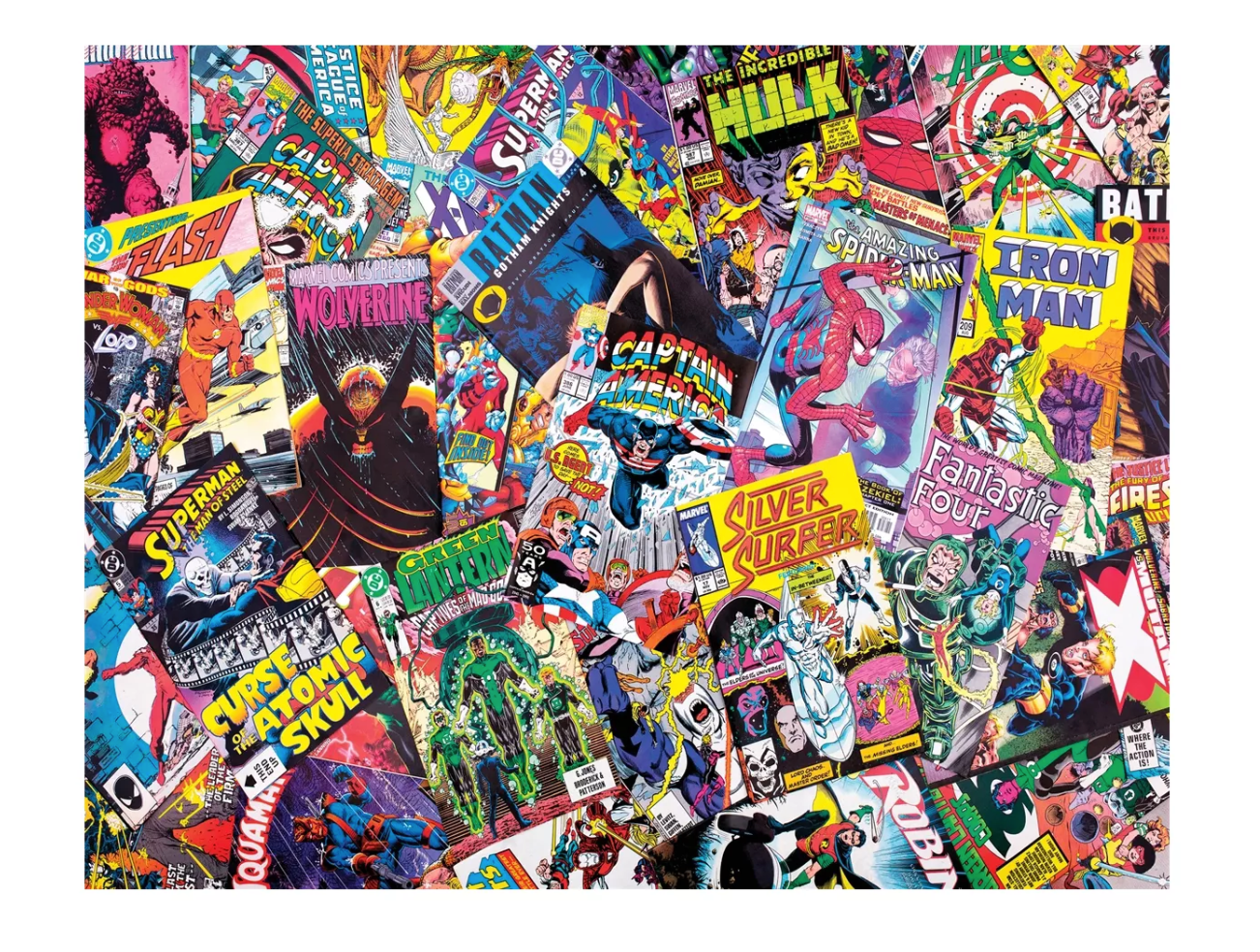 For all of the comics lovers, you'll want this comics puzzle. $18.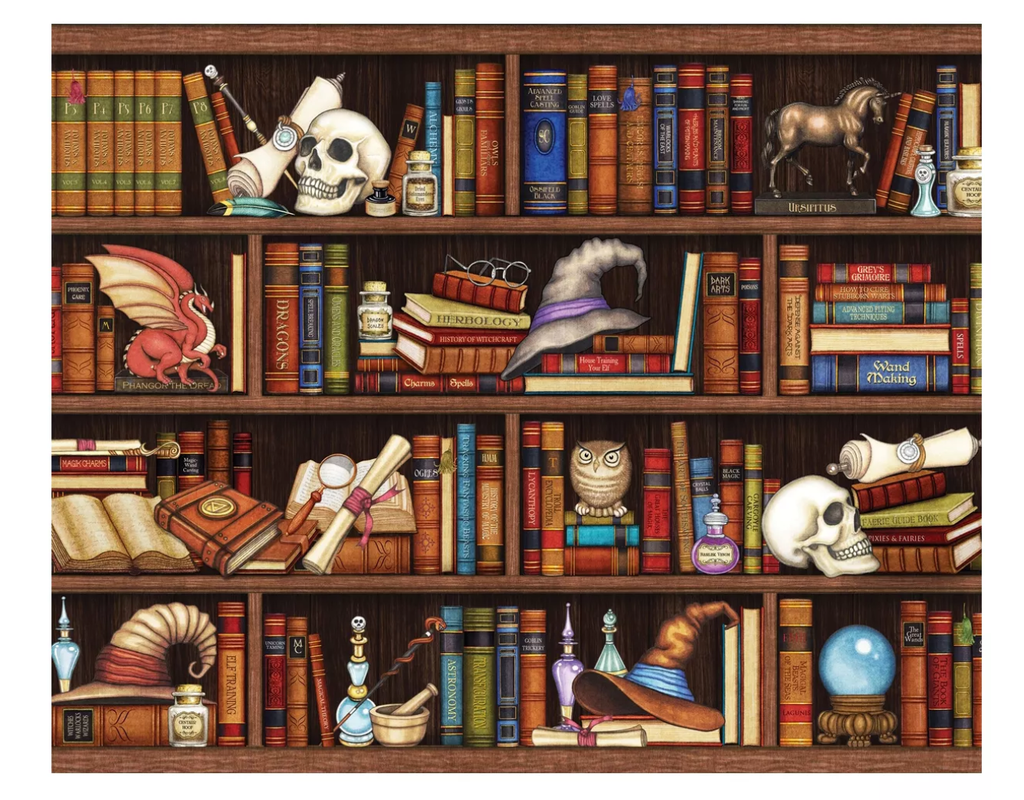 Mysterious and horror vibes exude from this mystic bookshelf puzzle. $18.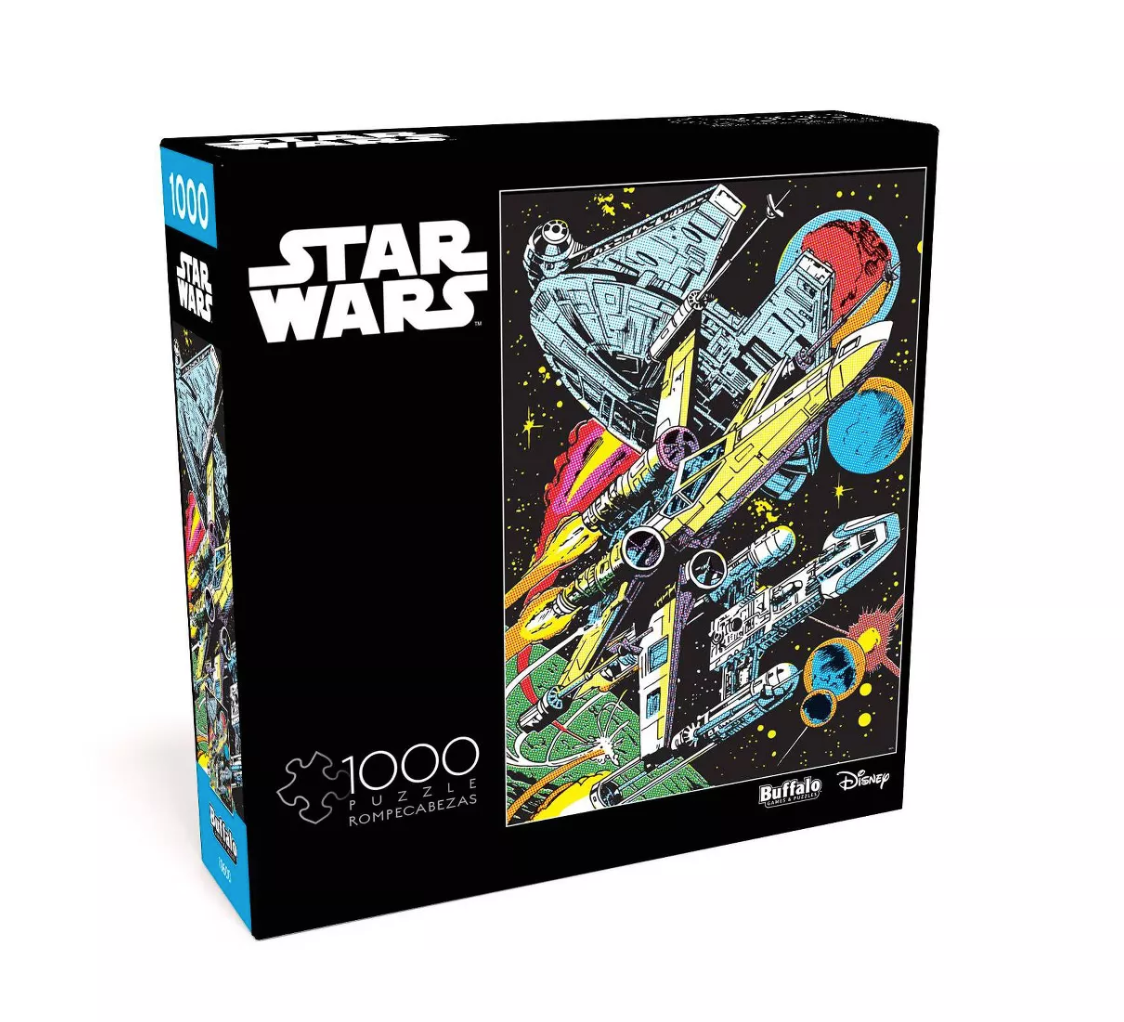 Blast off with a Star Wars puzzle. $13.
Remember Where's Waldo? You'll be searching for him as you piece this puzzle together. $13.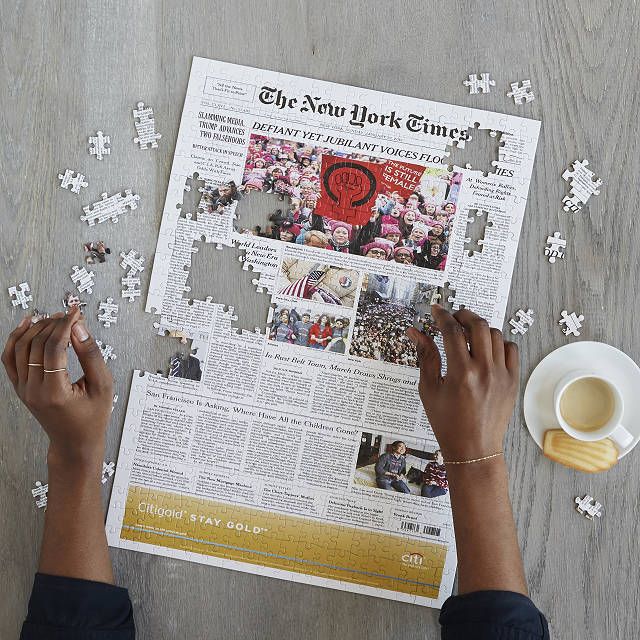 Commemorate an important day with a customizable New York Times front page newspaper puzzle. $50.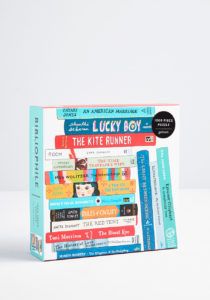 Put together a beautiful stack of books. $17.
This is my bookish dream home, honestly. $15.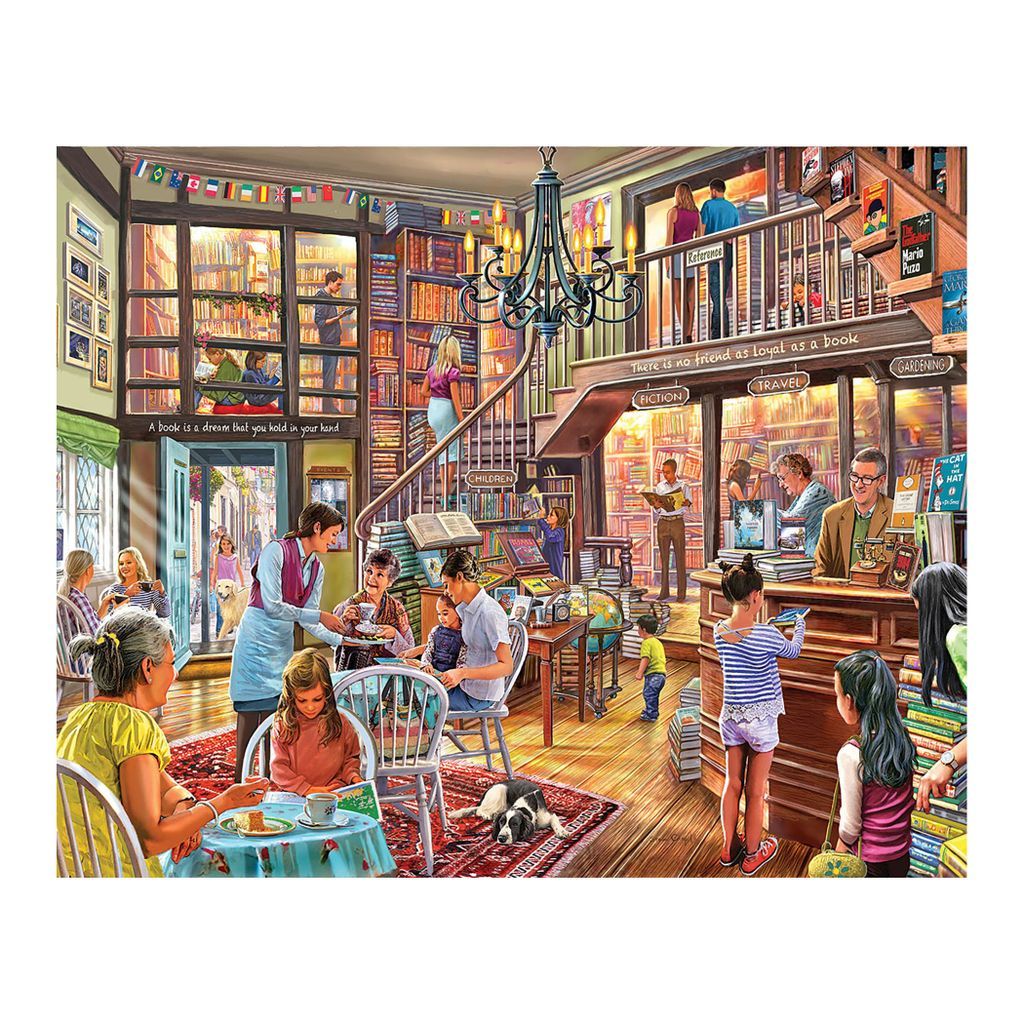 This is one beautiful, bustling bookshop. $17.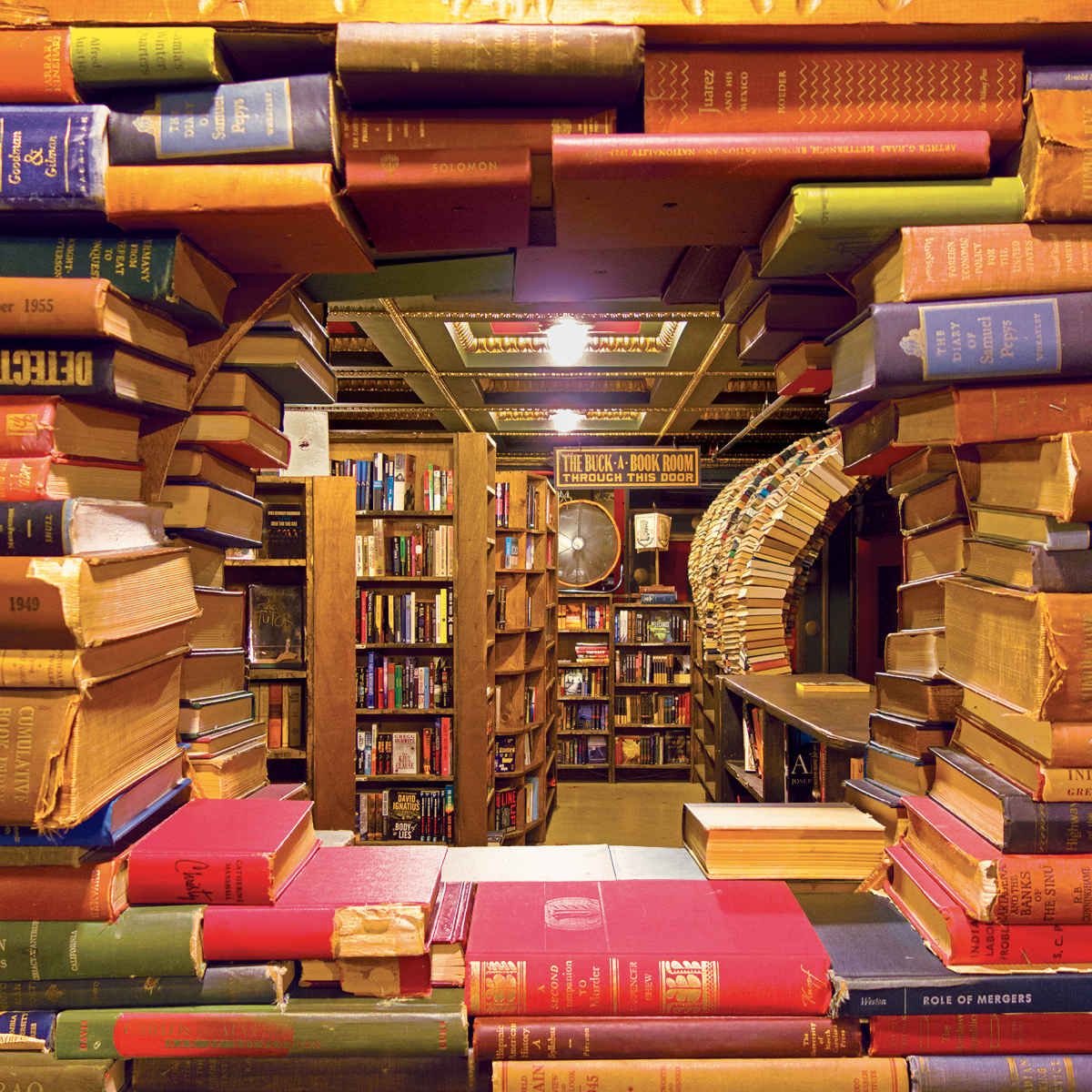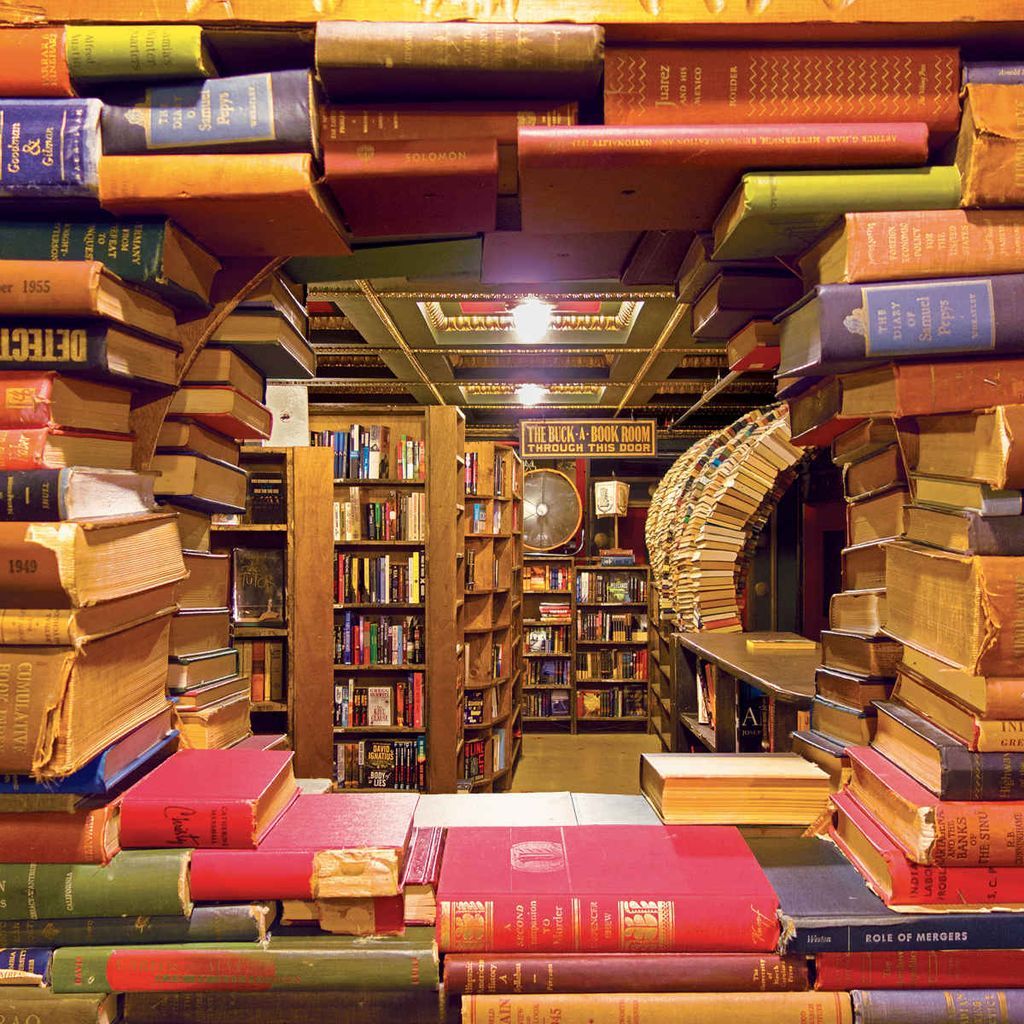 I believe this is a puzzle from inside The Last Bookstore in Los Angeles. $20.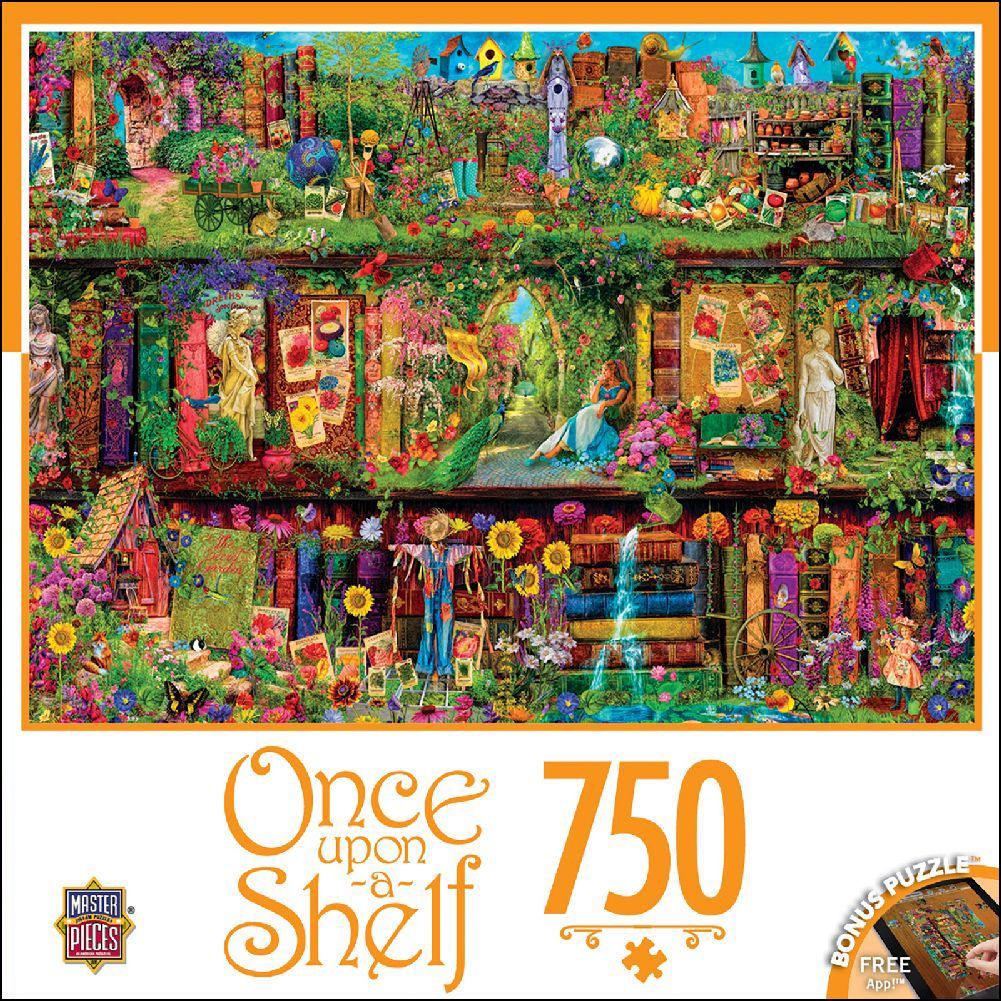 Step into a lush fantasy world with this dreamy puzzle. $32.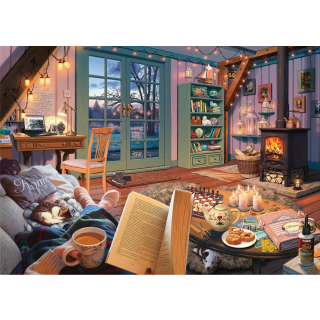 Is this not your dream reading space? $18.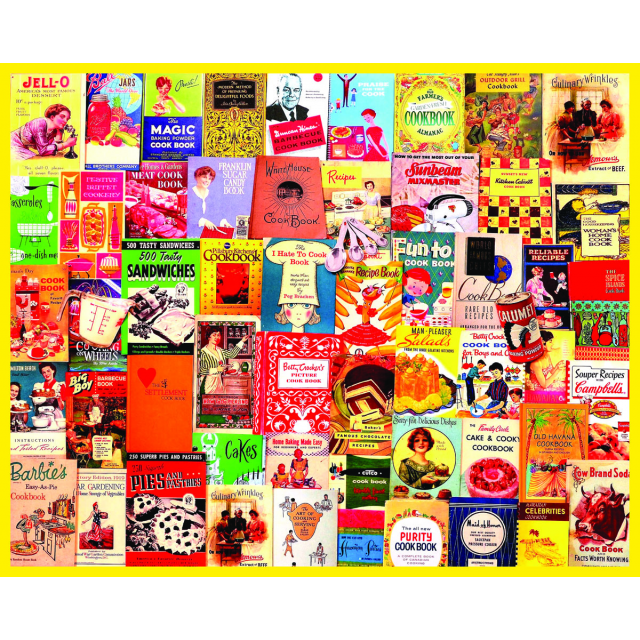 Dig into these vintage Betty Crocker cookbooks. $18.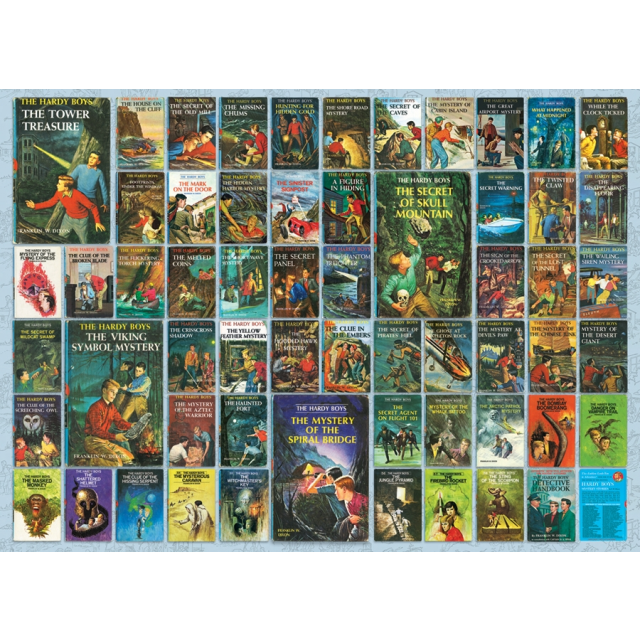 Get your mystery on with this Hardy Boys puzzle. $16.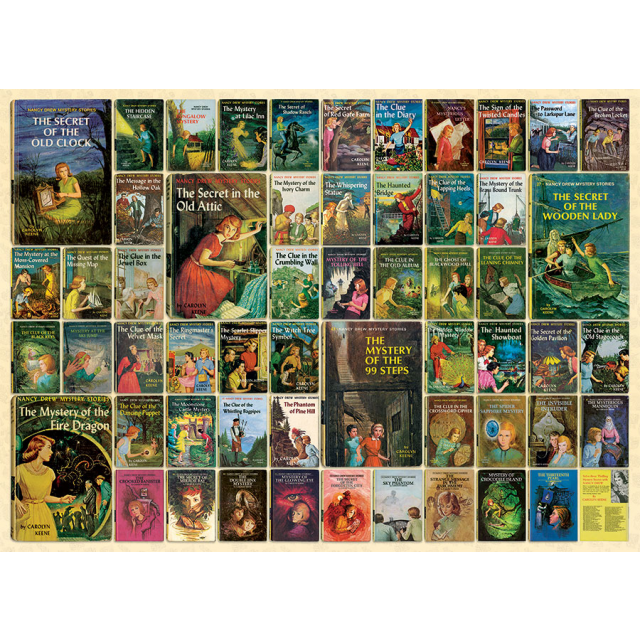 Or perhaps you prefer a Nancy Drew puzzle. $16.
For all of the book lovers who are also cat lovers. Meet Marmaduke. $16.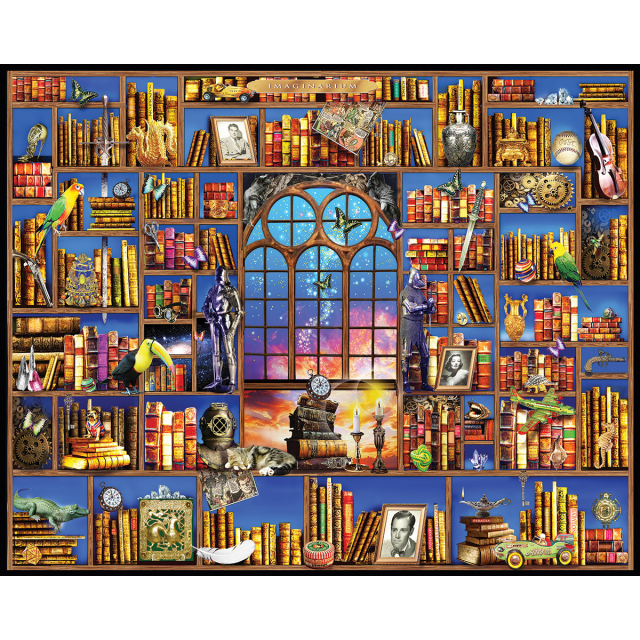 Get your imagination on in this library. $18.
A long, tall Wonder Woman puzzle for superhero fans. $16.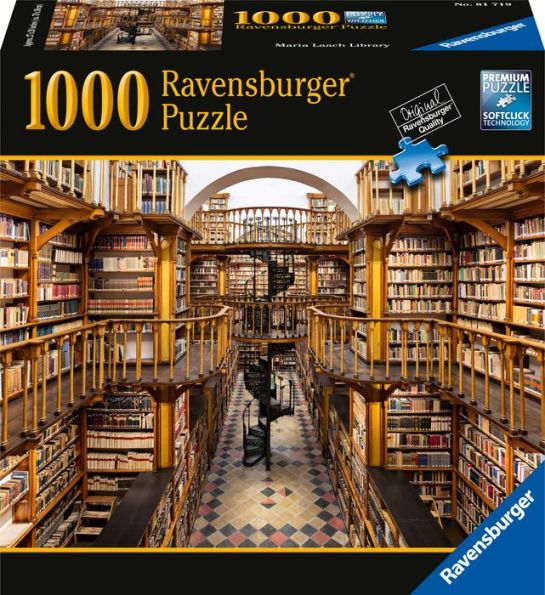 If you can't visit the famous Lello Bookstore in person, why not do a puzzle? $16.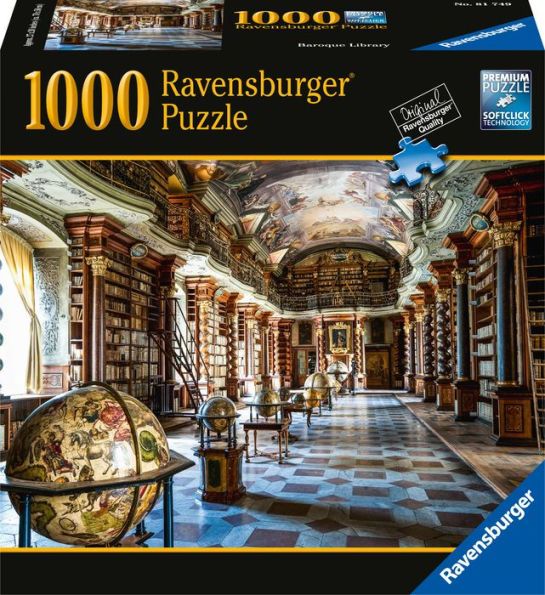 Or take a trip to a Baroque Library. $16.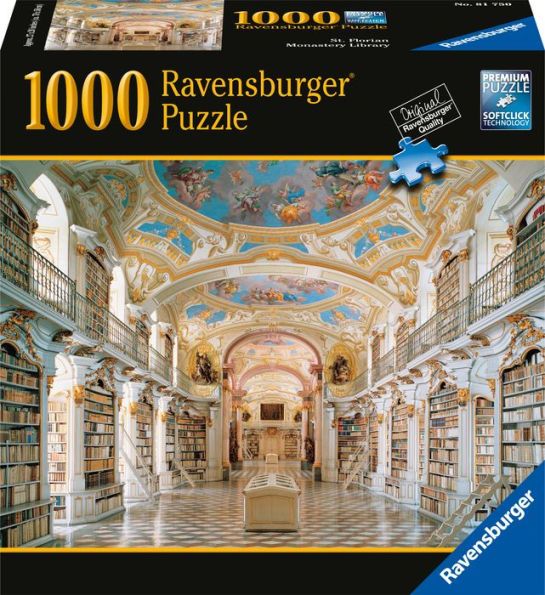 Wander through the stacks of the Florian Monastery library. $16.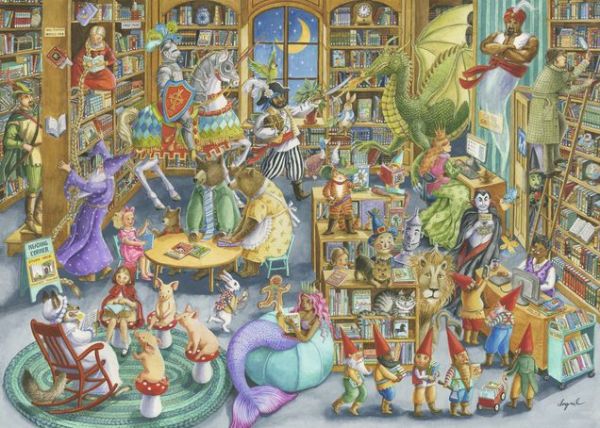 Imagine if all of the children's books came alive at night after the library closed. $16.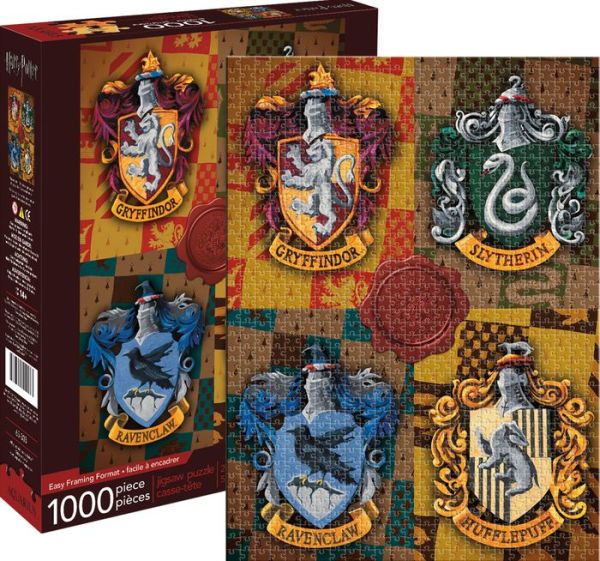 Show your Hogwarts pride with this house crest puzzle. $15.
Put together some vintage tomes. $18.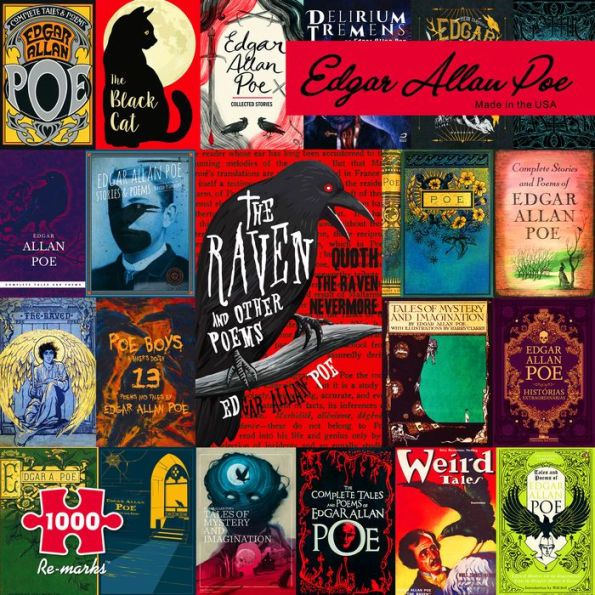 The perfect Edgar Allan Poe puzzle. $16.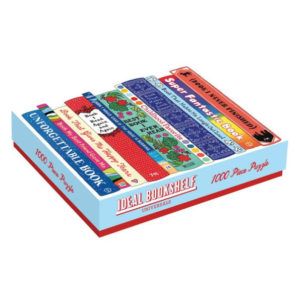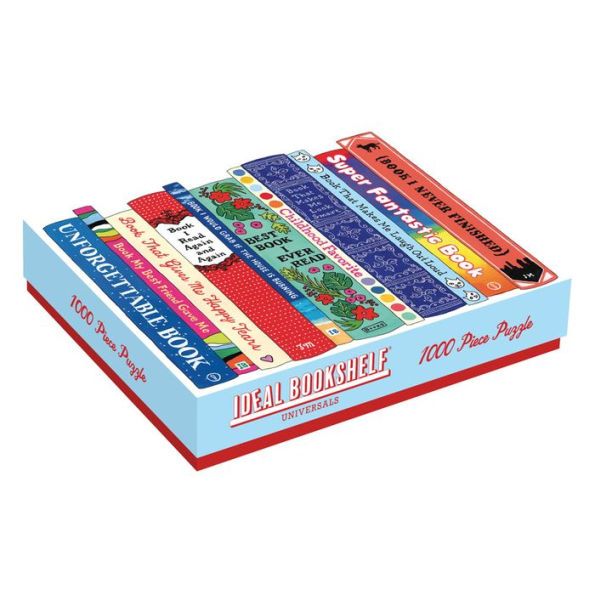 Put together a bright and fun ideal bookshelf. $17.
Last, but not least, a beautiful, diverse book club puzzle. $17.
---
Want more book puzzles? I rounded up a pile of bookish puzzles in early 2017, many of which are still available for purchase. You might also love these best puzzle books.