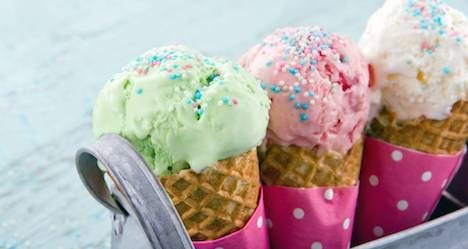 Book Pairings for Every Flavor of Ben & Jerry's I've Ever Eaten
This post contains affiliate links. When you buy through these links, Book Riot may earn a commission.
I've eaten a lot of ice cream. I've read a lot of books. Enjoyed separately, ice cream and books would both easily make a list of my top 50 things of all time, but when enjoyed together I experience a level of bliss that's difficult to top. I like my ice cream with maximum mix-ins, and my books with maximum relevance. And so it was inevitable: A relevant book pairing for every single Ben & Jerry's flavor I've ever eaten.
Empower Mint – I Am Malala: The Story of the Girl Who Stood Up for Education and Was Shot by the Taliban by Malala Yousafzai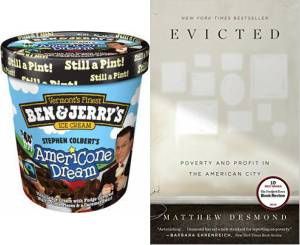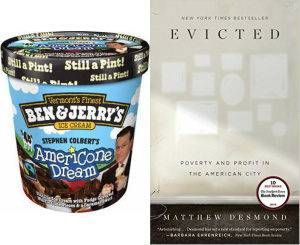 Americone Dream – Evicted: Poverty and Profit in the American City by Matthew Desmond
Blondie Ambition – Blonde: A Novel by Joyce Carole Oates
Brewed to Matter – Wine to Water: A Bartender's Quest to Bring Clean Water to the World by Doc Hendley
Chocolate Chip Cookie Dough – Beloved by Toni Morrison
Chocolate Fudge Brownie – Breakfast at Tiffany's by Truman Capote
Chocolate Therapy – Love Medicine by Louise Erdrich
Chubby Hubby – Heft by Liz Moore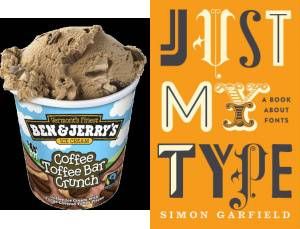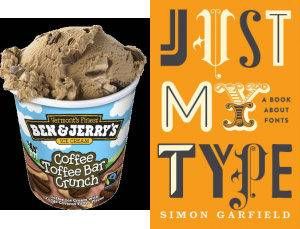 Coffee Toffee Bar Crunch – Just My Type by Simon Garfield
Coffee, Coffee BuzzBuzzBuzz – Coffee Obsession by Anette Moldvaer
Half Baked – High Price: A Neuroscientist's Journey of Self-Discovery That Challenges Everything You Know About Drugs and Society by Dr. Carl Hart
Milk & Cookies – A Fine Balance by Rohinton Mistry
Mint Chocolate Cookie – Eat, Pray, Love by Elizabeth Gilbert
Red Velvet Cake – A Piece of Cake by Cupcake Brown
The Tonight Dough – The Late Shift: Letterman, Leno, and the Network Battle for the Night by Bill Carter
Triple Caramel Chunk – The Three Musketeers by Alexandre Dumas
Vanilla Toffee Bar Crunch – White is for Witching by Helen Oyeyemi
Boom Chocolatta Cookie Core – The Best of All Possible Worlds by Karen Lord
Brownie Batter Core – True Grit by Charles Portis
Karamel Sutra Core – Big Bang: The Origin of the Universe by Simon Singh
Salted Caramel Core – Delicious by Ruth Reichl
Spectacular Speculoos Cookie Core – Let's Pretend This Never Happened by Jenny Lawson
Fossil Fuel – The Frackers: The Outrageous Inside Story of the New Billionaire Wildcatters by Gregory Zuckerman
Bovinity Divinity – Holy Cow: A Novel by David Duchovny
Cool Britannia – The Ice Cream Girls by Dorothy Koomson