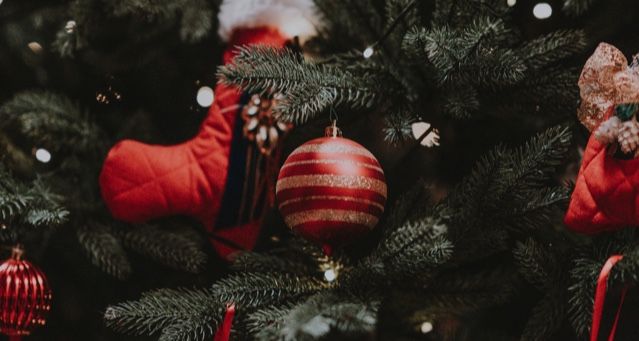 The only thing as wonderful as a wrapped book waiting under the tree is a brilliant book ornament hanging from its branches. If you celebrate Christmas, these 34 book ornaments are perfect for every bookish person on your gift list—even if that person is you. Layer one in with other ornaments on your tree, feature several on a book-themed tree, hang them on wreaths and door knobs, or simply pick a special place on a shelf and let the ornament tell its own story.
14 Ready-to-Buy Book Ornaments

You can't go wrong with a stack of books. This mouth-blown, hand-painted one is a classic.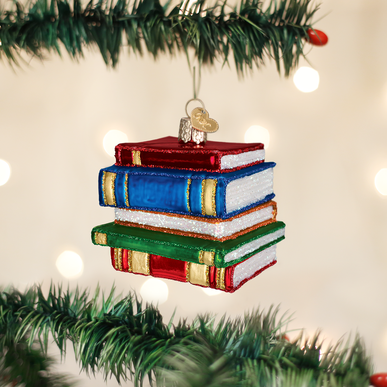 If you're looking for something a little softer, this fabric ornament with embroidered details features a famous quote by Thomas Jefferson.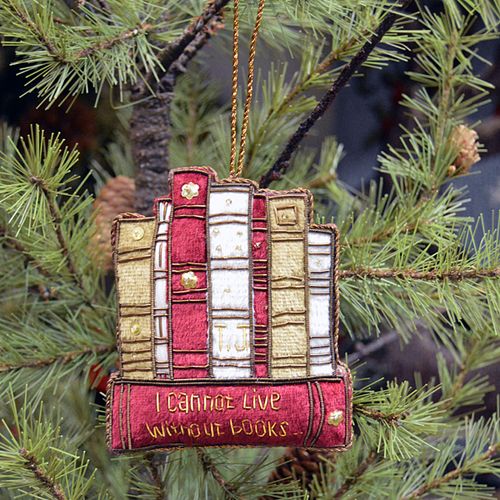 The classics lover on your list will appreciate this book stack-turned-tree.
Speaking of classics, these ornaments, featuring Emily Dickinson, Edgar Allan Poe, Jane Austen, and Charles Dickens, come as a set.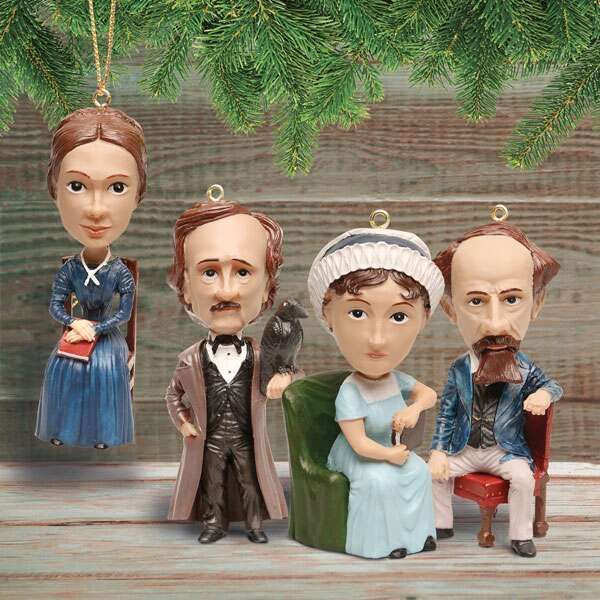 For your favorite librarian—or any passionate library-goer—this ornament celebrates the mother of all libraries, the Library of Congress.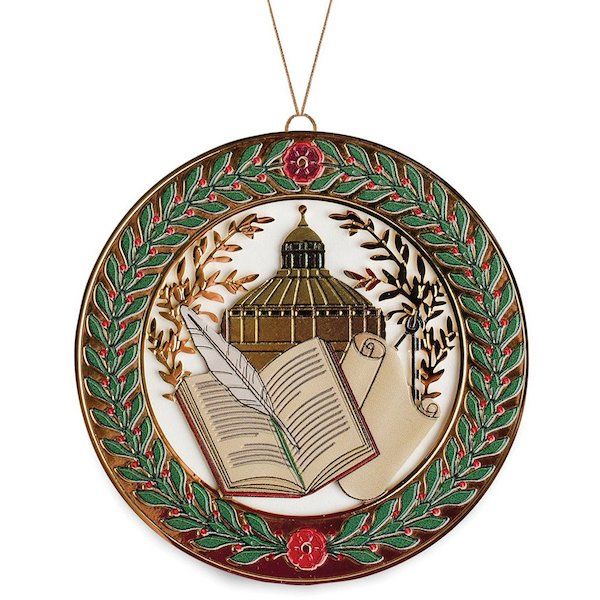 While you're thinking about libraries, pick up one of these handmade fabric ornaments that double as bookmarks. Choose from an extensive collection of titles, each on a vintage due date card.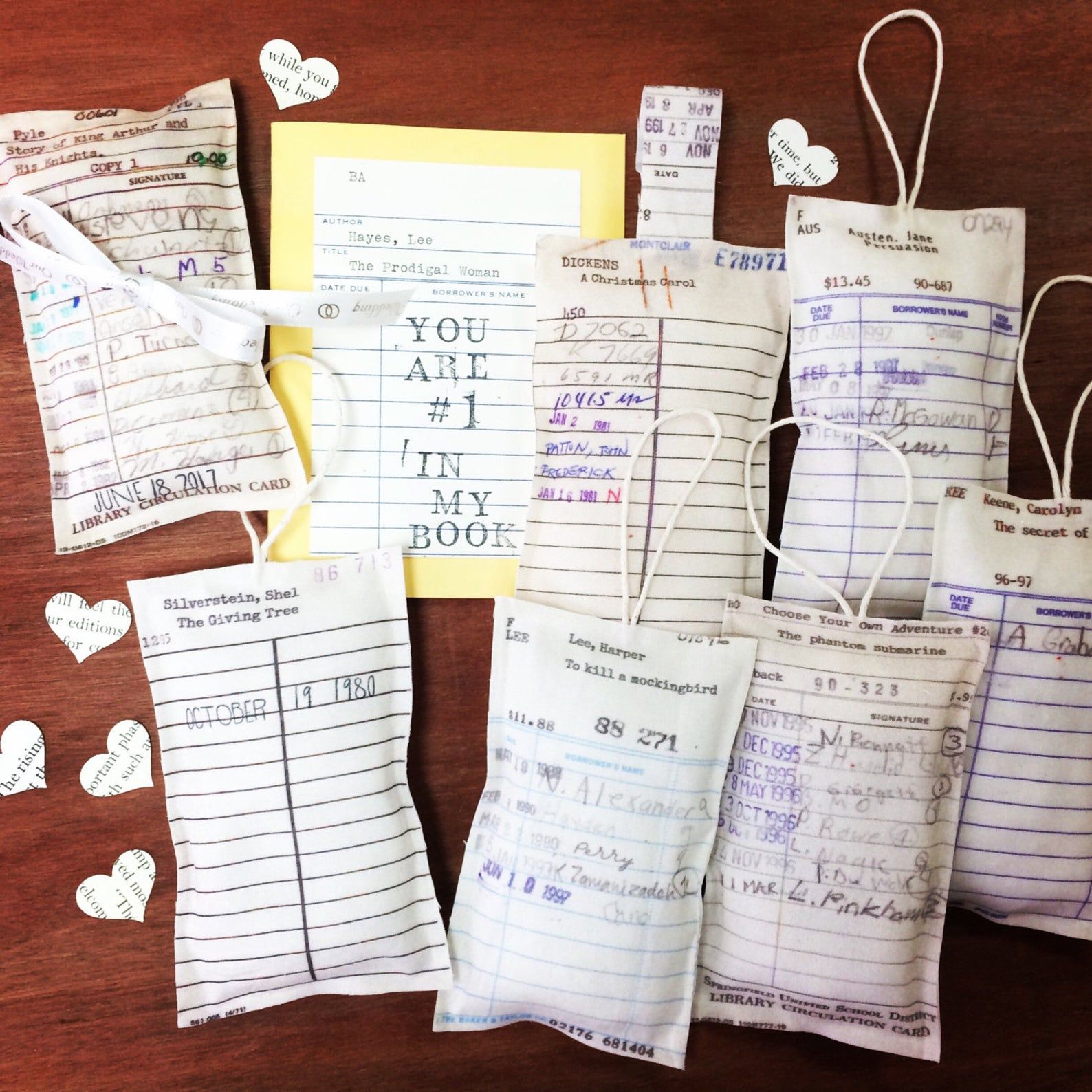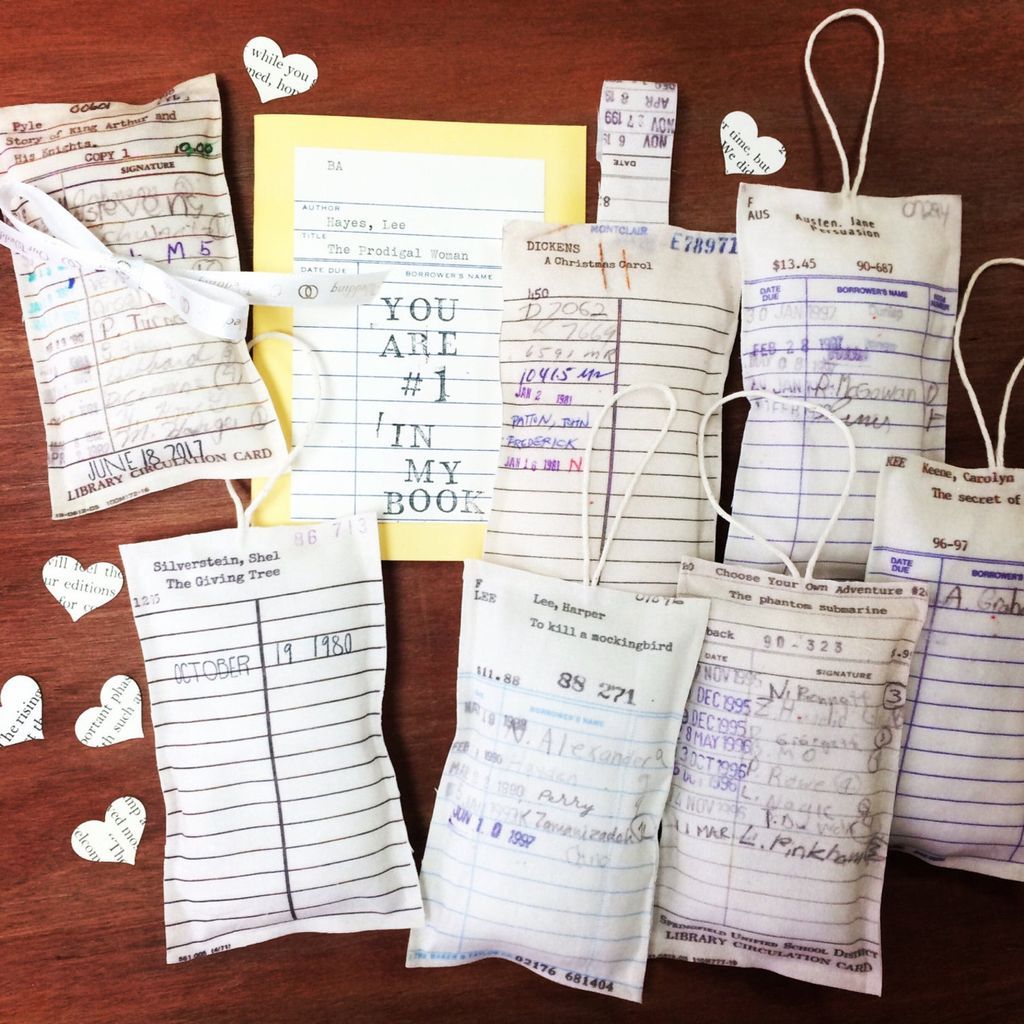 If vintage due date cards inspire happy memories from your favorite library, this star-shaped ceramic ornament is a fun and colorful way to relive time spent in the stacks. It's also available in other shapes.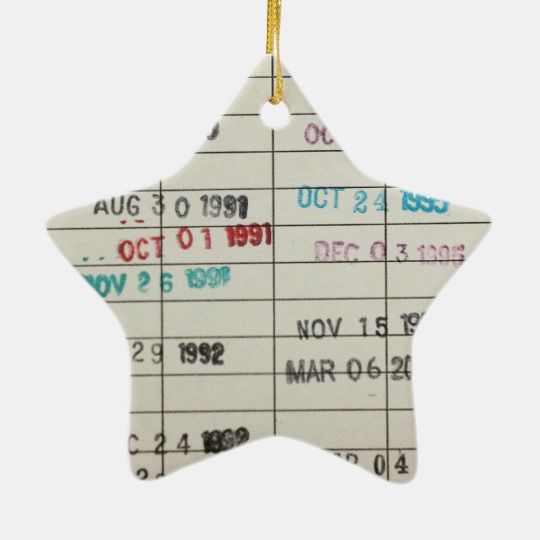 Prefer blank due date cards? Consider this ornament from The New York Public Library. If you'd rather call out your own local library, you can learn how to make your own due date ornament at this Simplicity blog post.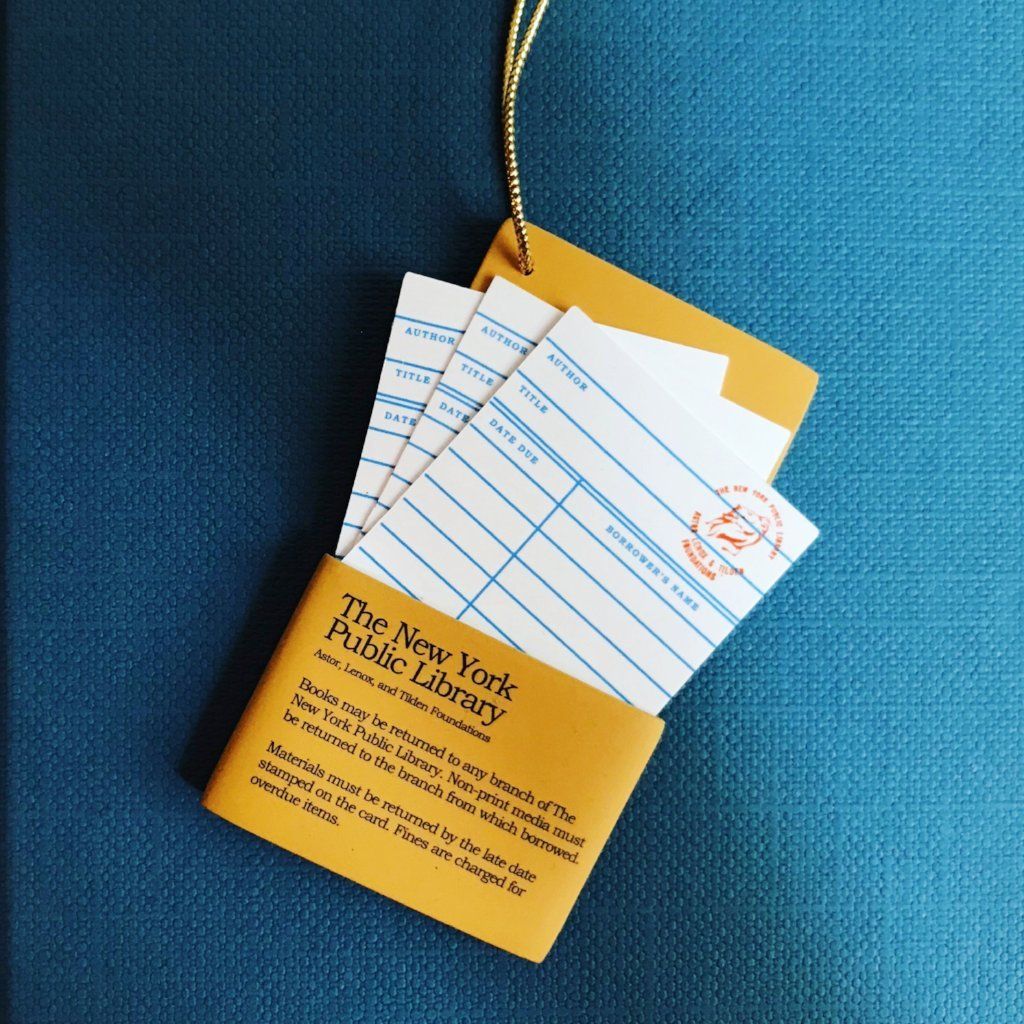 One more vintage library-inspired ornament. Remember the joy of flipping through the possibilities in these card catalogs?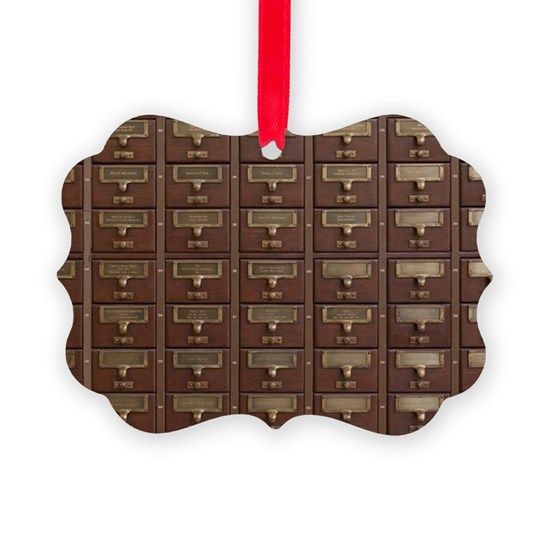 Here's one for all the bookish cat people on your list.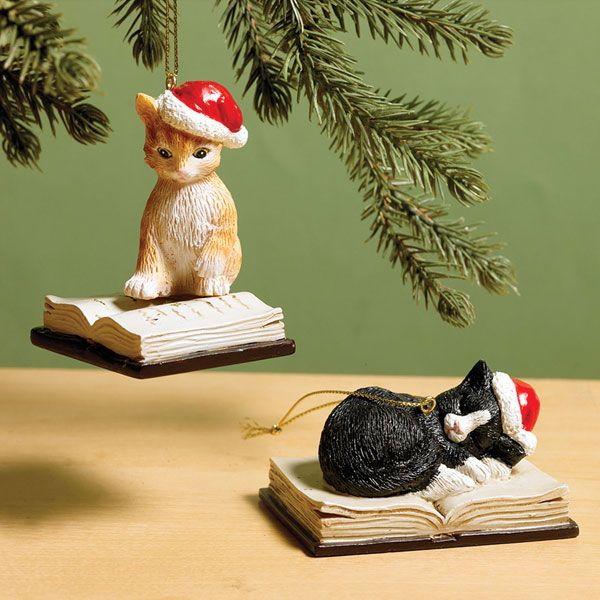 And another with a quirkier take on animals and books.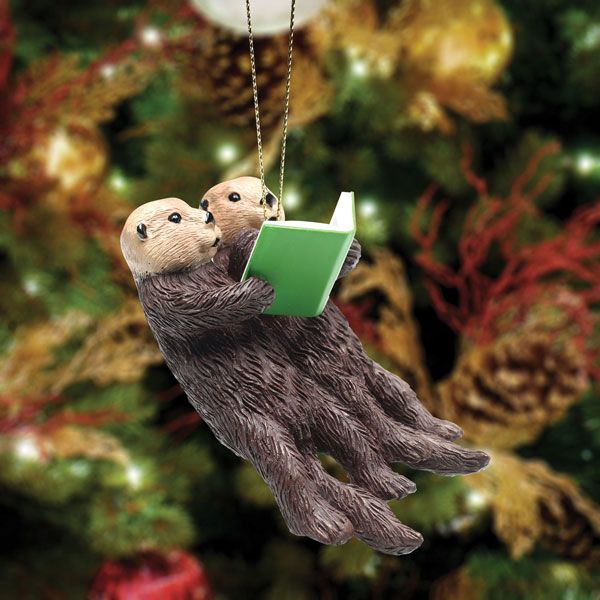 Heads up, collectors of Hallmark's limited-time ornaments. This one is for all the book nerds.
Book nerds are probably also word nerds. This ornament combines both passions with strips of dictionary pages in a flat puffed glass disk.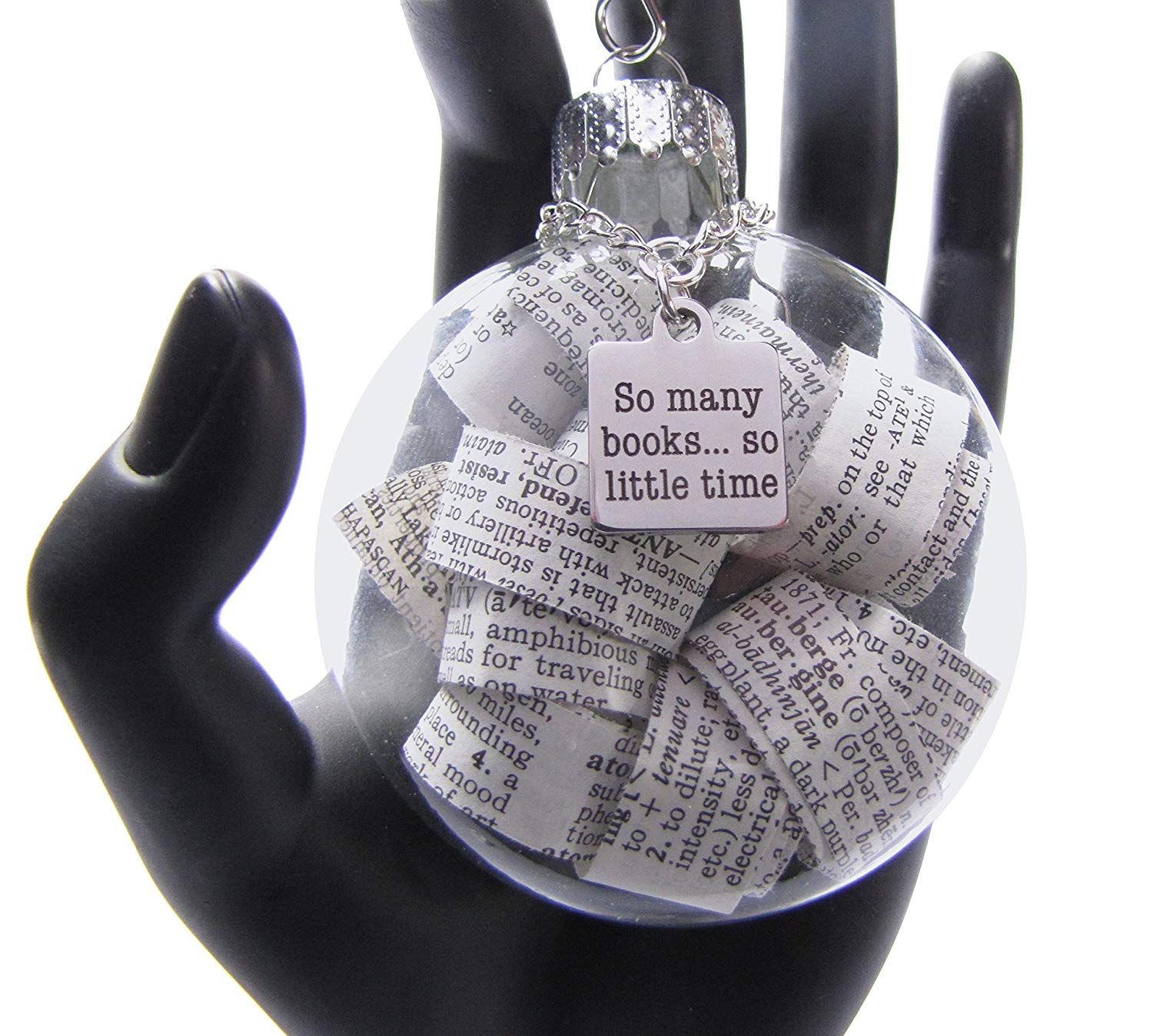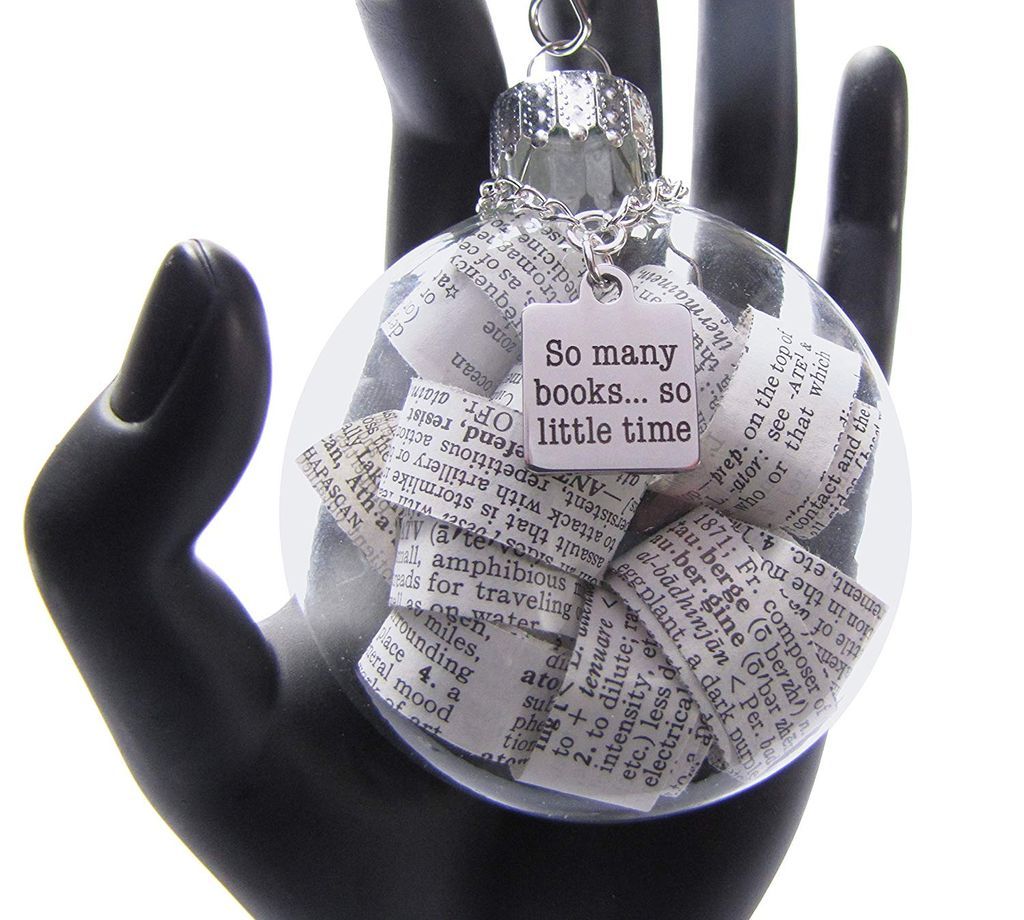 This simple but effective ornament will speak to proud banned book readers.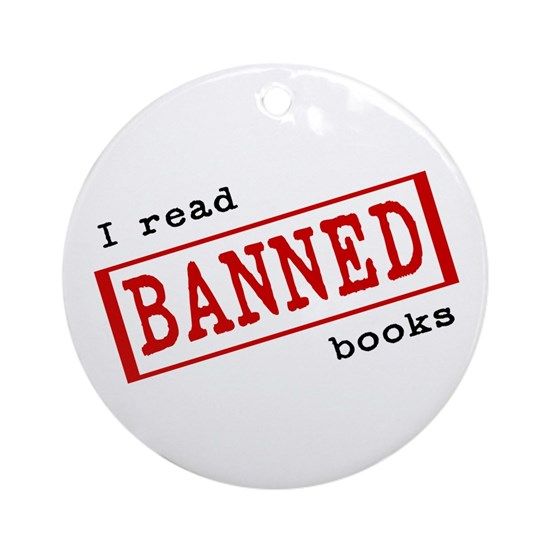 9 Customizable Book Ornaments
If you're in a book club, then you're in luck. You'll find a variety of customizable book ornaments for every member of your group. This one has a space for either the name of your club or the name of a member.
This hand-painted book club ornament can be personalized with names, dates, and choice of ribbon color.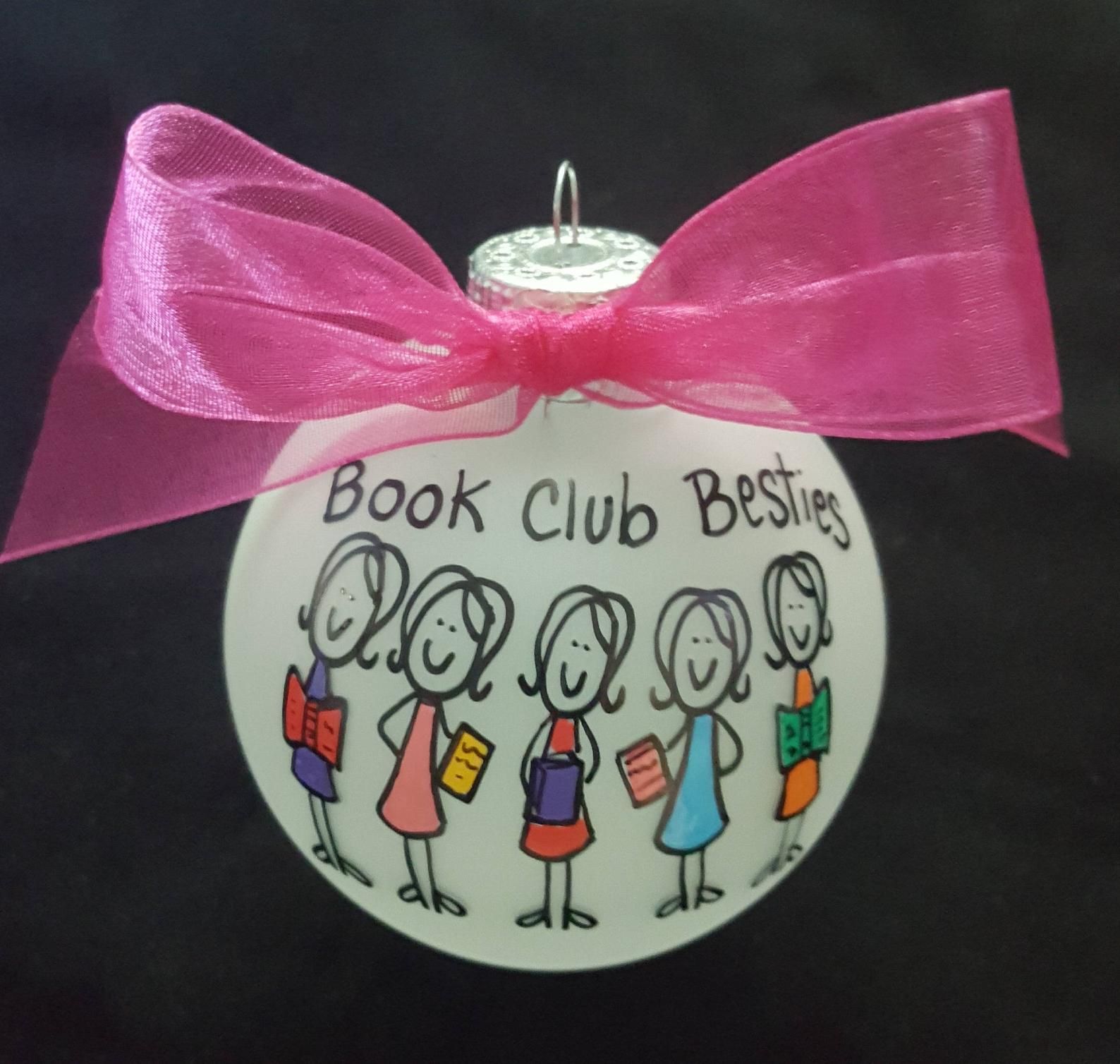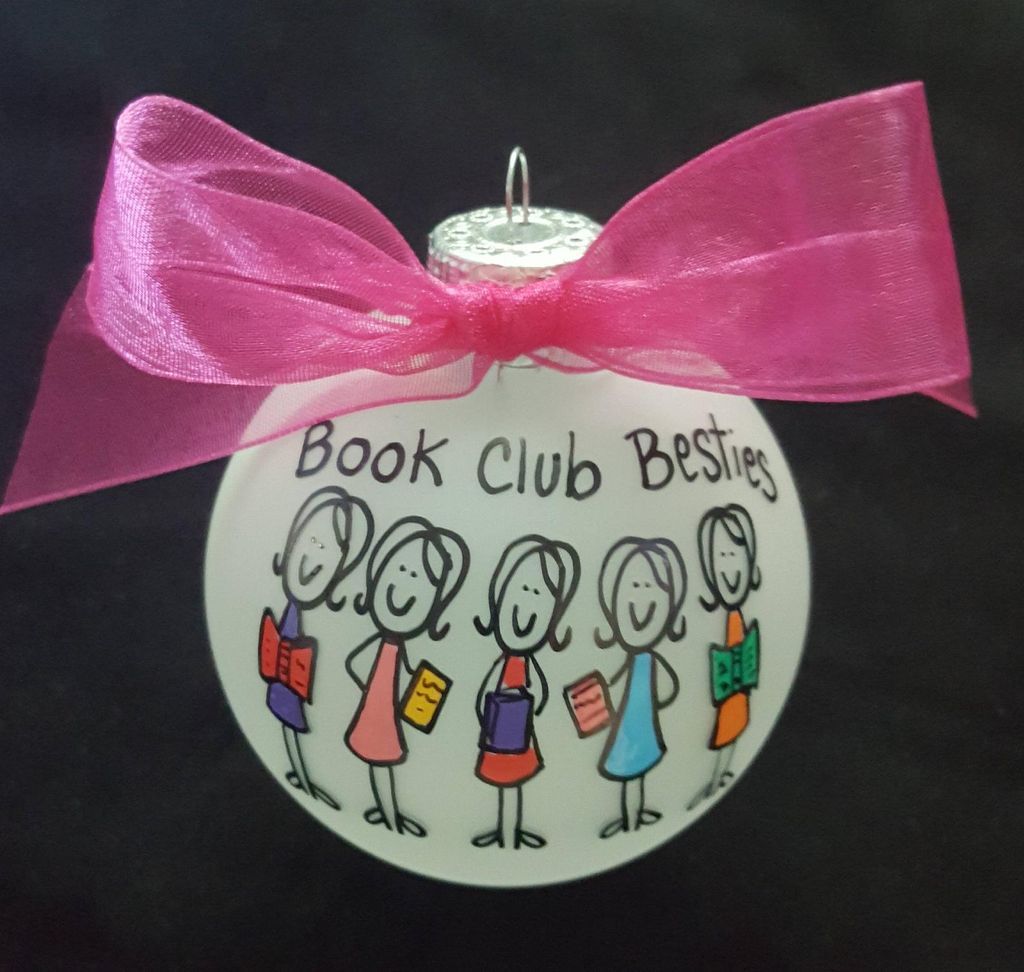 These figurine ornaments let you customize even more. Choose from four styles of figurines and get it hand-personalized with club member names and dates.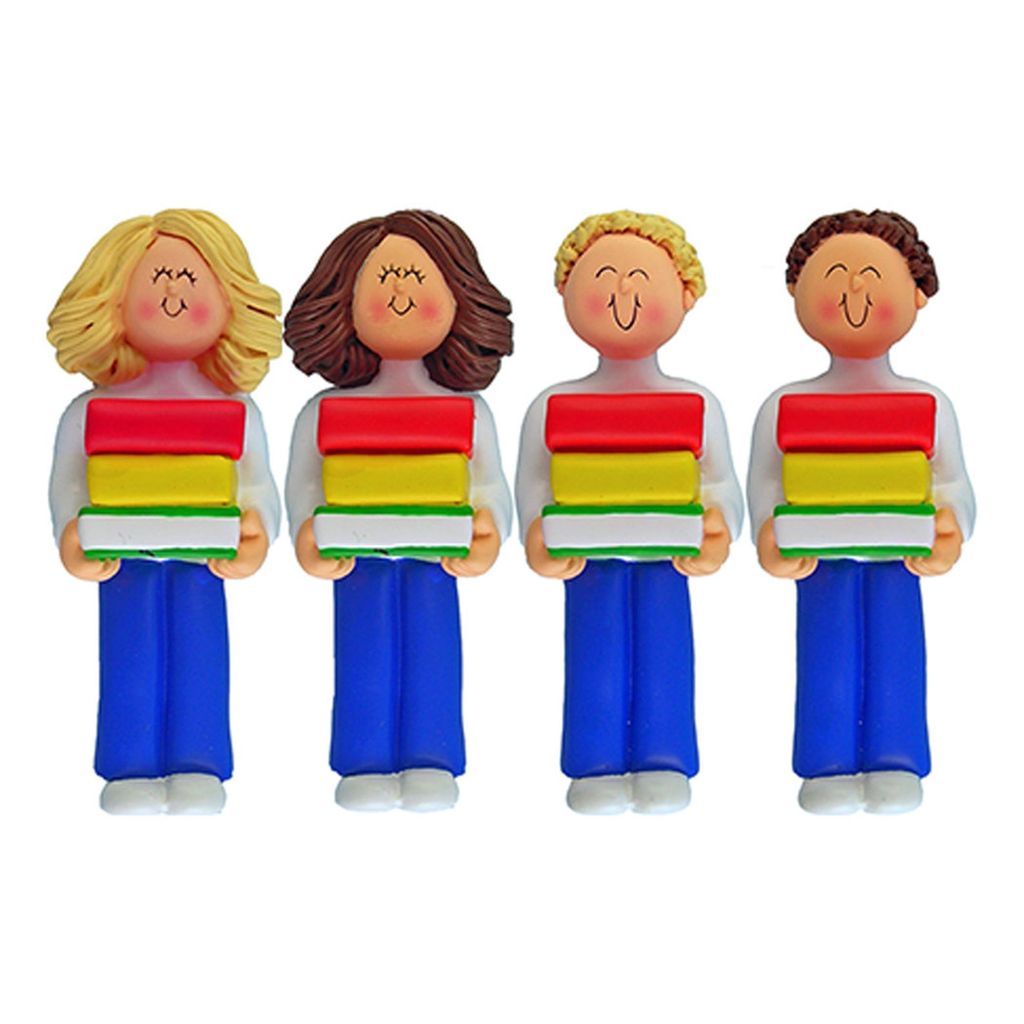 Speaking of personalization, thank your favorite librarian—just imagine your world without them!—by putting their name on this ceramic ornament, available in three different shapes.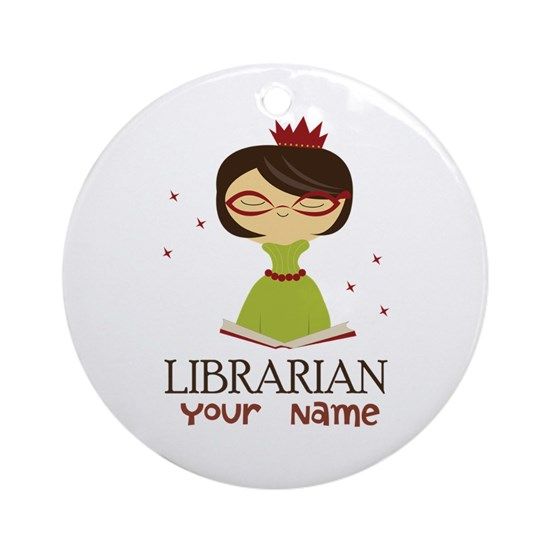 A bookworm for your favorite bookworm, this ornament can be customized with both a name and a book title.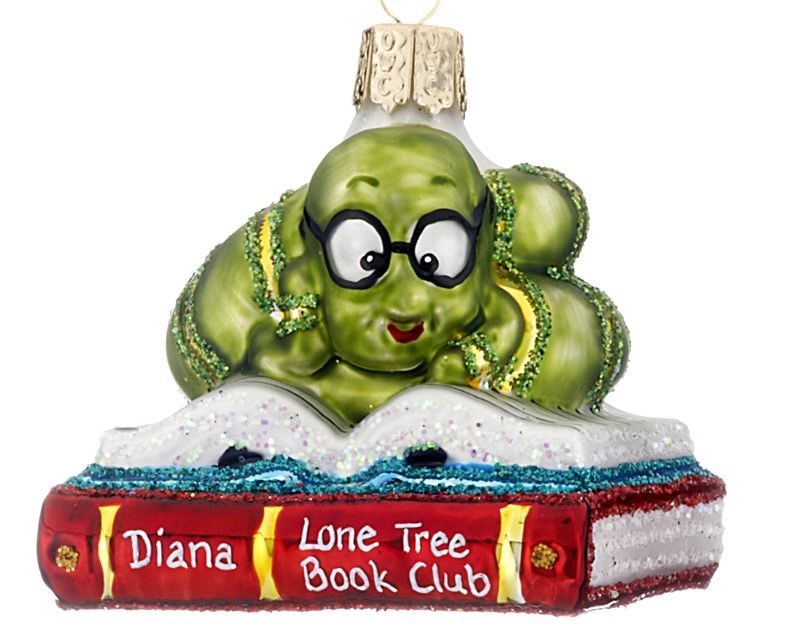 If a customized book title is your priority, consider these unique, handmade antique books.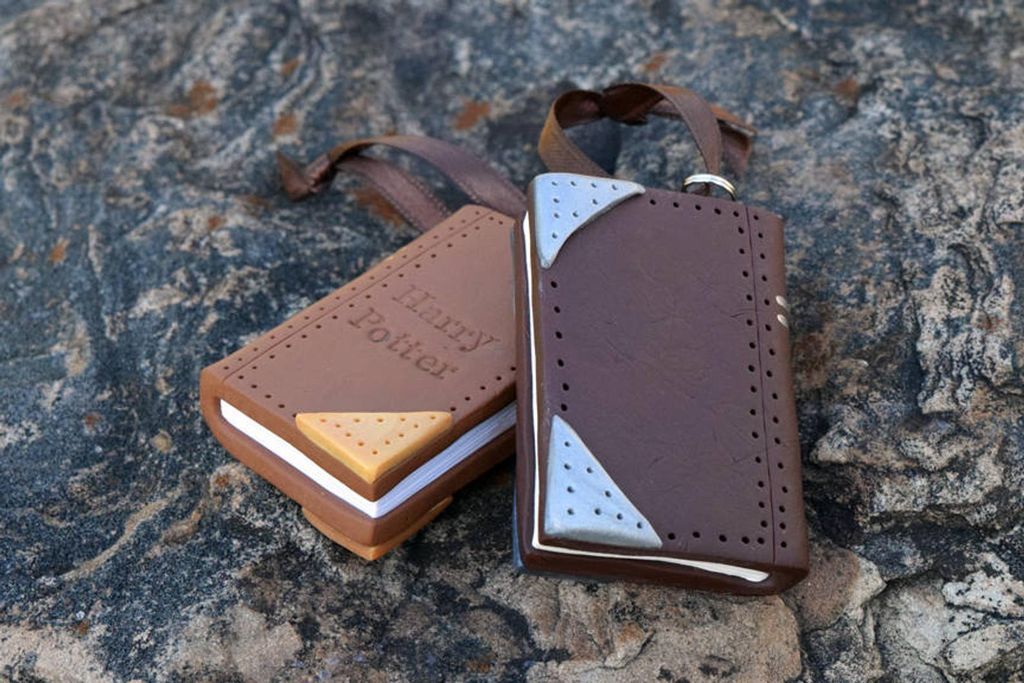 Let your creative wordsmith juices flow while commemorating your entire family on this vintage due date card design.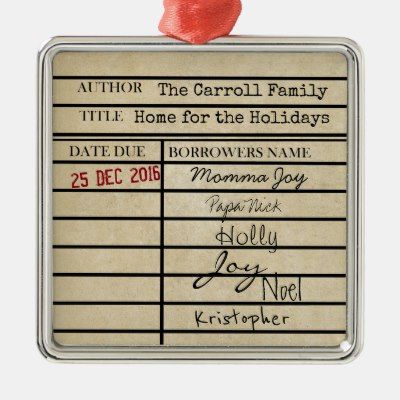 These mini-books are replicas of actual book covers. Choose from an existing collection of books or request a custom order of your favorite book.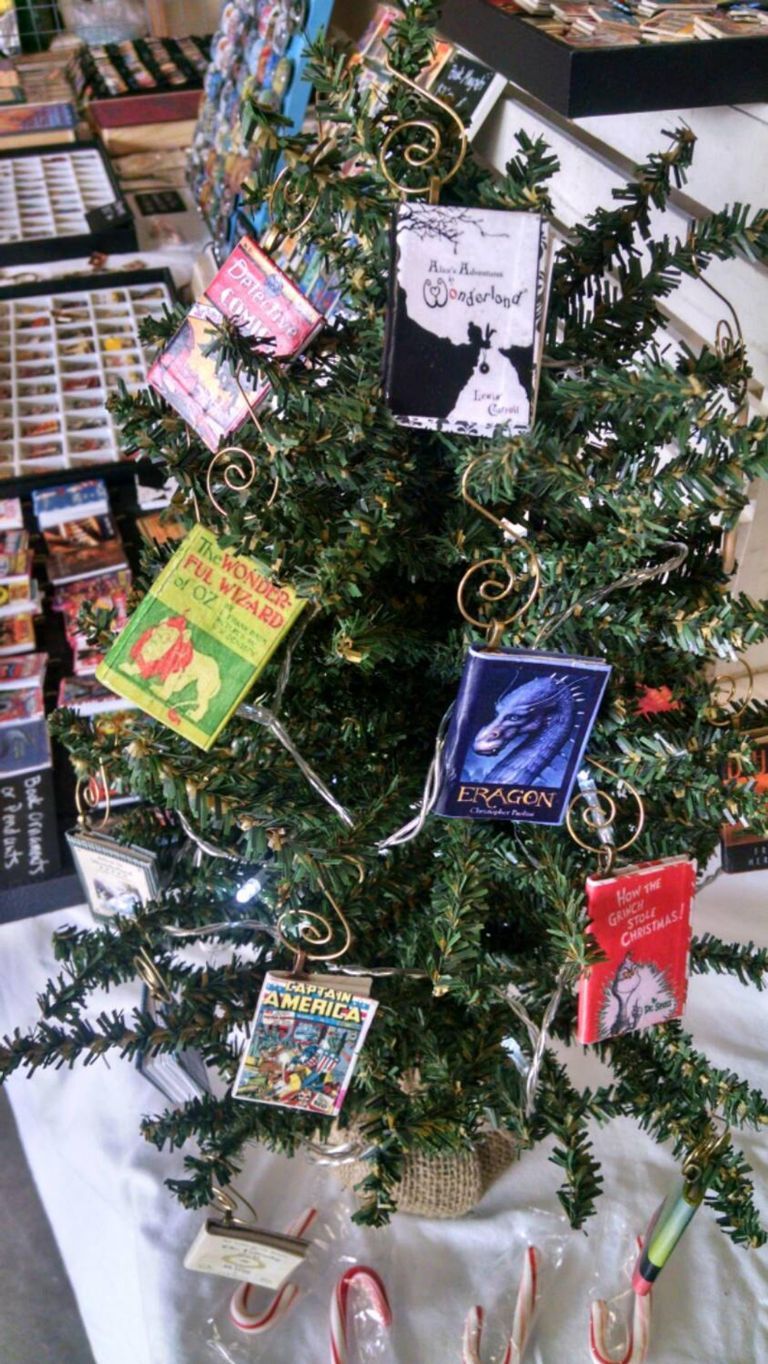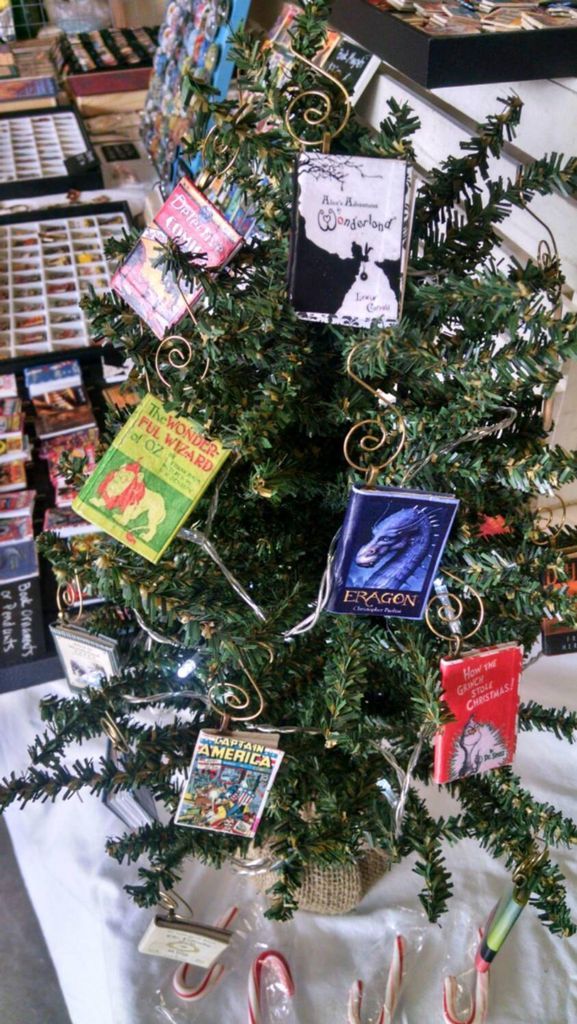 Your favorite book disguised as a beautiful ornament. This glass ornament is filled with hand-cut strips of the classic book of your choice. Choose from a variety of titles available in the shop or place a special request for your favorite.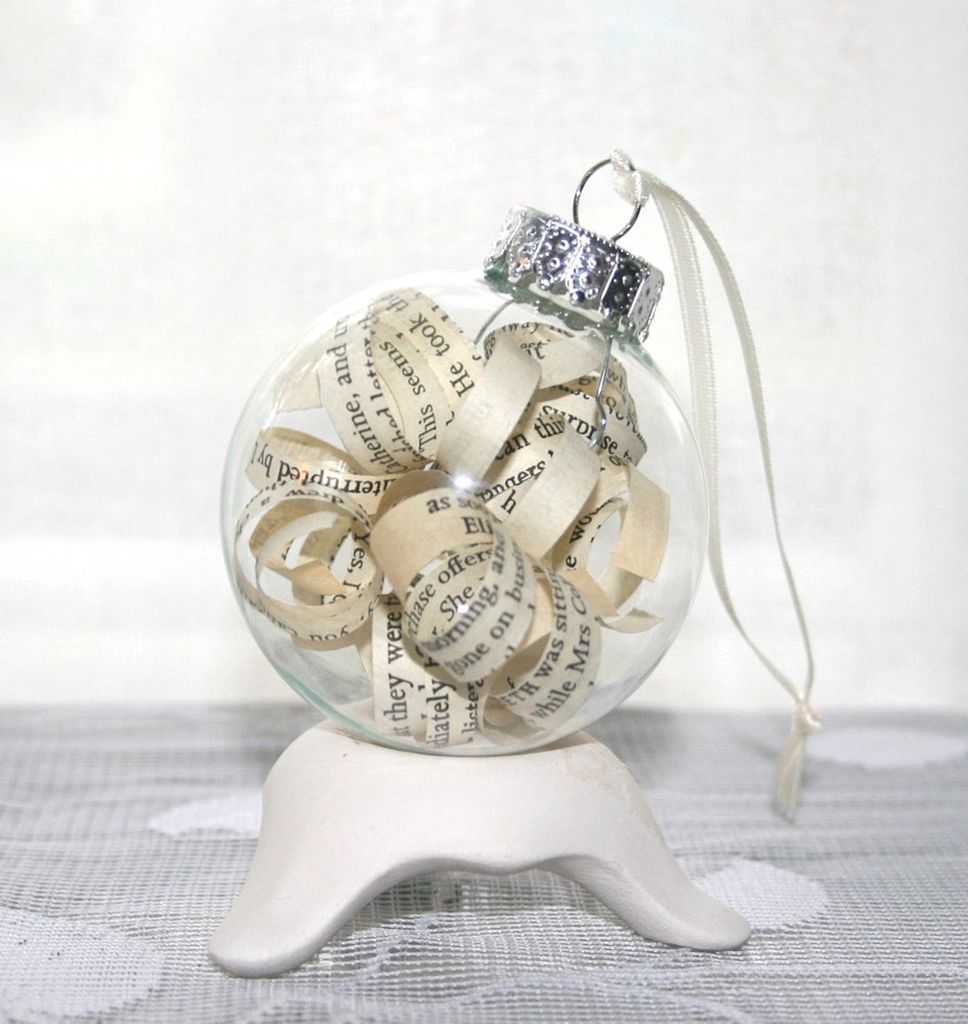 11 DIY Book Ornaments
If you love the ornament above, you can make your own using pages from the book of your choice.
You can also fill an ornament with miniature books.
Alternately, you can wrap an ornament with pages out of a favorite book.
Or forget the glass ball and go all paper.
If you're ready to think outside the ornament ball, try this shape.
You can even make a bookish bird.
These heart-shaped ornaments are created from layers of pages from your favorite books.
If you want your book ornaments to look like books, these mini-felt ornaments are a unique way to feature your favorite stories.
If you're feeling ambitious, try your hand at these miniature books with a miniature replica of the real book cover, plus pages inside.
If pages seem a bit overwhelming, here's an option without them.
For fans of Scholastic Books, this tutorial includes printable book covers to make miniature children favorites.
Before you get shopping, note that this list doesn't attempt to include ornaments featuring favorite literary characters. A quick Google search will help find ornaments inspired by the full spectrum of popular characters, from Odysseus to The Very Hungry Caterpillar.
For more book-themed holiday ideas, check out these trees made out of books, these bookish holiday traditions, and these holiday-themed books.