Lists
8 Book and Netflix Original Series Pairings
This content contains affiliate links. When you buy through these links, we may earn an affiliate commission.
If you've been paying any attention, you know that Netflix is creating some of the most marathon-worthy original content these days. But once you've watched all available episodes of your favorite Netflix show, you can find yourself in a sad slump. What to do now? It's too soon to start a new series, but you're not ready to leave your cozy couch cocoon. Lucky for you, we're here with eight book recommendations based on your favorite Netflix shows! These book and Netflix original series pairings are sure to help you end those last episode blues.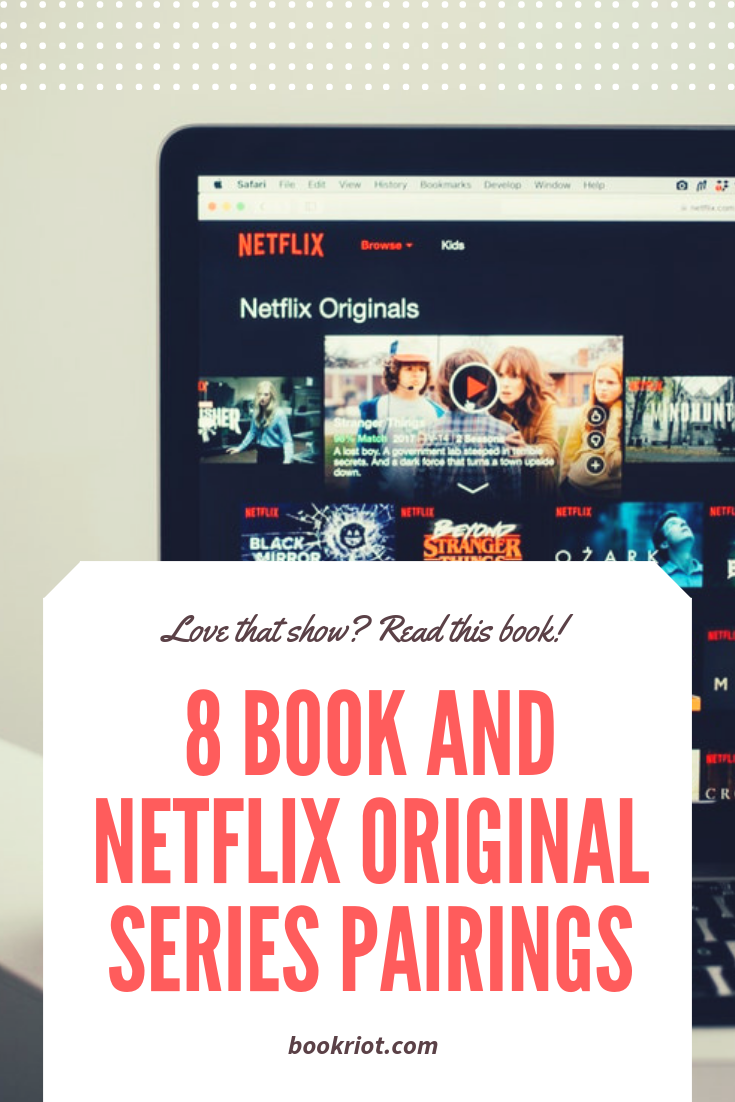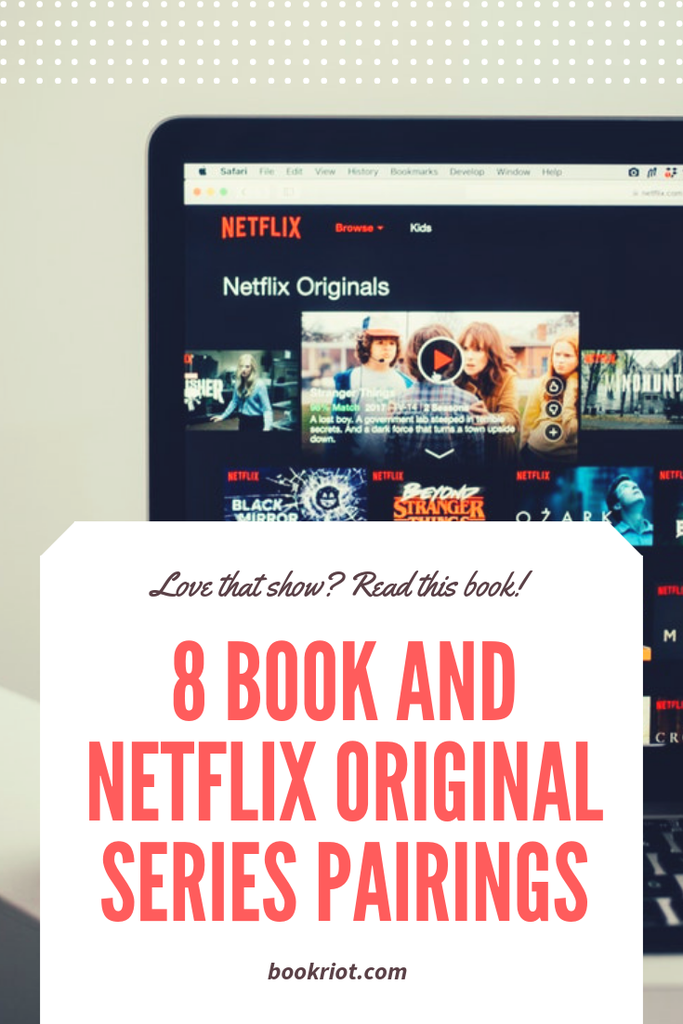 The Chilling Adventures of Sabrina/Labyrinth Lost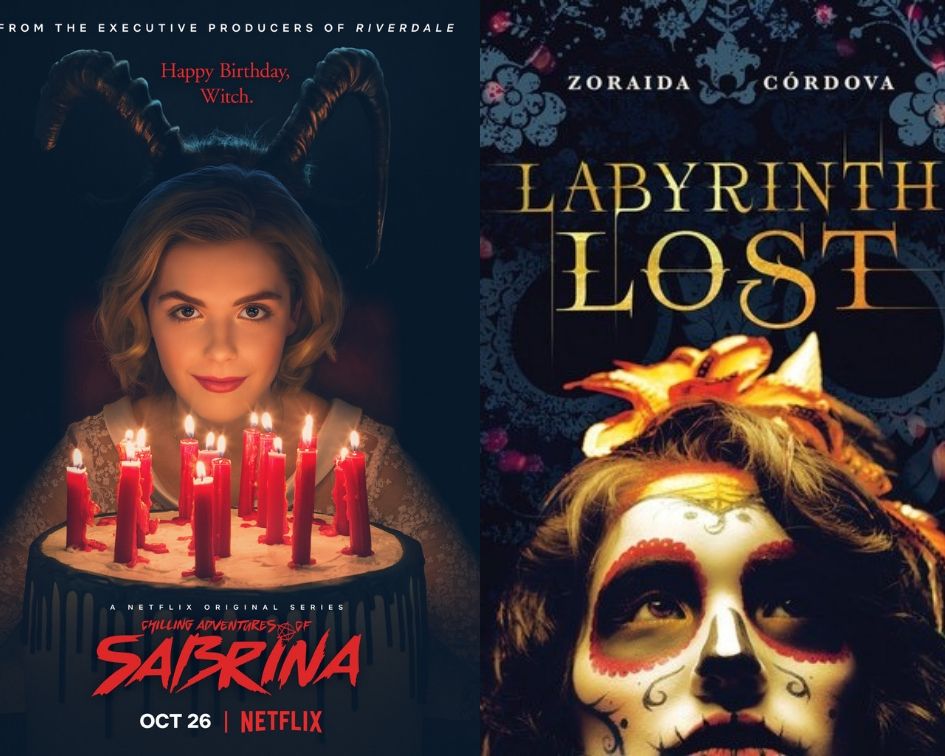 If you enjoy the balance of dark magic and teen drama in The Chilling Adventures of Sabrina, you'll love Labyrinth Lost by Zoraida Córdova. Much like Sabrina, teenage bruja Alex has a complicated relationship with her family legacy of magic. When she tries to rid herself of her powers at her Deathday celebration, her spell backfires and her whole family disappears. She must team up with Nova, a brujo she doesn't trust, to save her family and redeem herself.
Jessica Jones/Zero Sum Game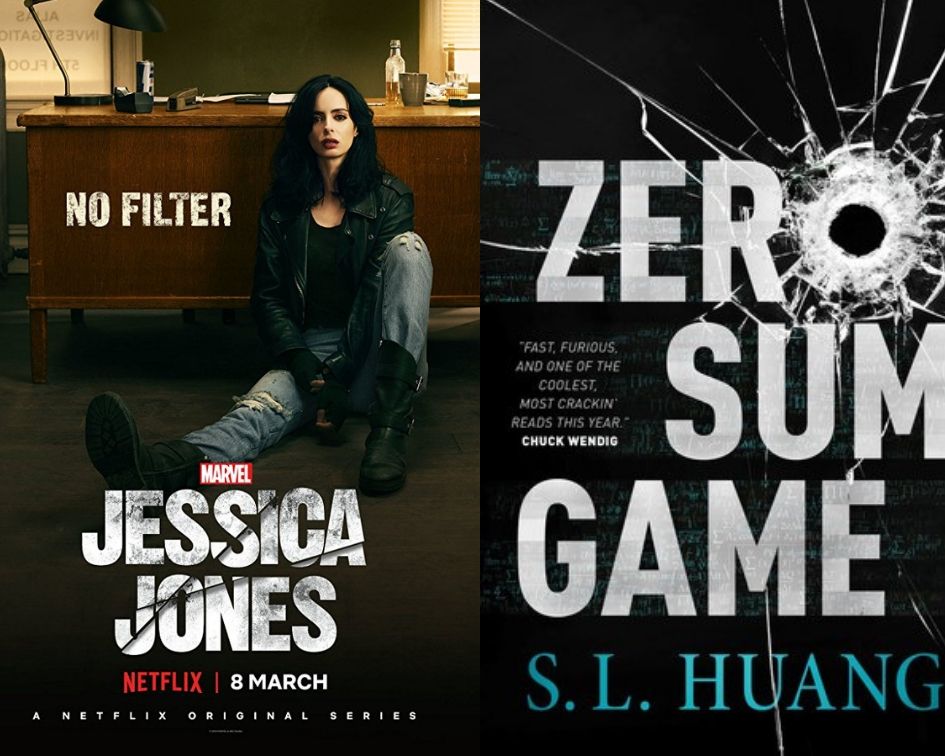 If you're a fan of badass private eye/superhero Jessica Jones, you'll definitely appreciate badass mercenary/math genius Cas Russell from S.L. Huang's Zero Sum Game. The author is a weapons expert and professional stuntwoman with a math degree from MIT. She's used her expertise to create Cas, a protagonist who can calculate the trajectory of bullets and use her knowledge of physics to jump off of roofs and through windows. When she encounters a secret organization experimenting with mind control, her mastery of numbers gets more complicated. Much like Jessica Jones, Cas faces a lot of ethical questions when her skills, her job, and enemies that can control minds clash.
Black Mirror/Friday Black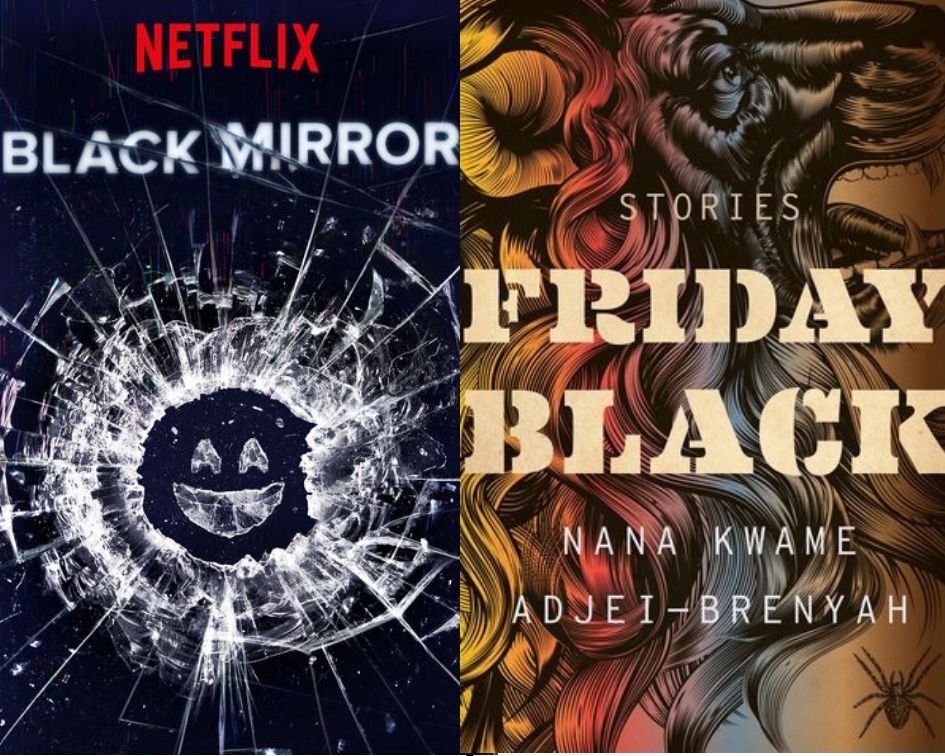 If you like the experimental sci-fi feel of Black Mirror, you should check out the captivating short story collection Friday Black by Nana Kwame Adjei-Brenyah. Adjei-Brenyah examines the everyday racism black people face by putting his characters in heightened, surreal situations. In one story, a young actor struggles with his role in an augmented reality that allows players to hunt "terrorists" or "intruders." In another, a mall store employee must survive an apocalyptic zombie-like Black Friday sale. These and other haunting tales serve as social commentary in a way fans of Black Mirror will love.
Unbreakable Kimmy Schmidt/Mr. & Mrs. American Pie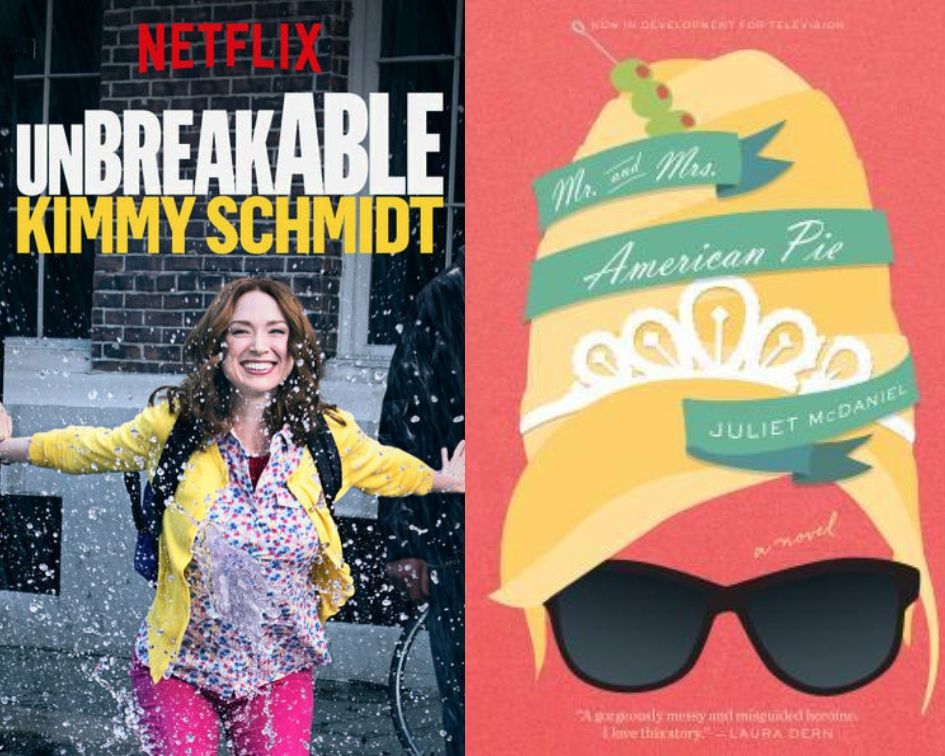 For fans of the absurd and hilarious Unbreakable Kimmy Schmidt, Mr. & Mrs. American Pie by Juliet McDaniel is the perfect fit. Socialite and former beauty queen Maxine is climbing the social ranks in Palm Spring in 1969. That is, until her husband leaves her for his significantly younger secretary and she has a public meltdown. She decides that winning the Mr. & Mrs. American Pie contest is the only way to save her image. But first, she has to find a makeshift family she can sell to the judges as her own. It's laugh-out-loud funny, led by an outrageous cast of characters and a plucky protagonist who will always find a way.
Dear White People/Eloquent Rage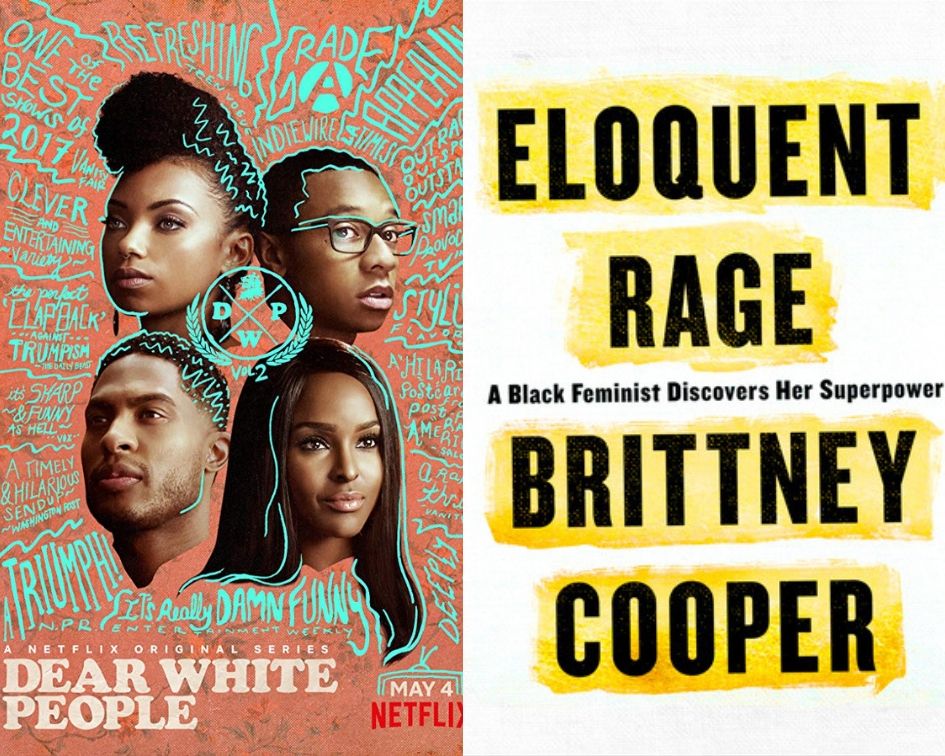 If you love the razor-sharp social commentary of Dear White People, read Eloquent Rage: A Black Feminist Discovers Her Superpower by Brittney Cooper. This essay collection is an astute and captivating examination of modern racism, respectability politics, and Black womanhood. Much like Samantha in Dear White People, Brittney Cooper has chosen to use her anger to fight racism and sexism in a powerful, thought-provoking way.
Queer Eye/GuRu
Love the life advice and feel-goodiness of Queer Eye? Then you're sure to enjoy the charming stories, thoughtful guidance, and beautiful pictures in GuRu, a new book from legendary drag queen RuPaul. Mama Ru is full of memorable one liners and tips for mindfulness. GuRu has a little bit of everything to provide perspective for the mind, body, and spirit. It will leave you feeling joyful and refreshed, much like Queer Eye's Fab Five.
Orange is the New Black/The Mars Room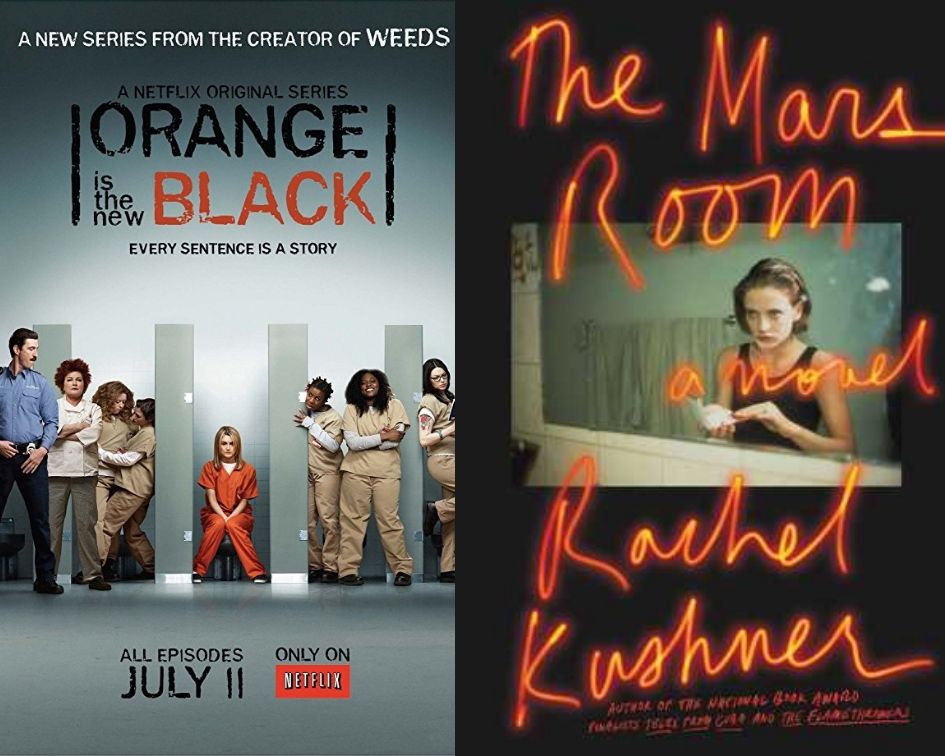 Fans of Orange is the New Black, a dramedy set in a New York women's prison, should check out The Mars Room by Rachel Kushner, a novel set in a California women's prison. When single mother and former stripper Romy kills a man who stalked her, she's sentenced to two consecutive life sentences. Upon her arrival in prison, she meets a variety of inmates with their own stories to tell. It's a look at the harsh realities of incarceration and a flawed justice system told through many perspectives. The diversity of voices and experiences will appeal to Orange is the New Black viewers.
Grace and Frankie/Bingo Love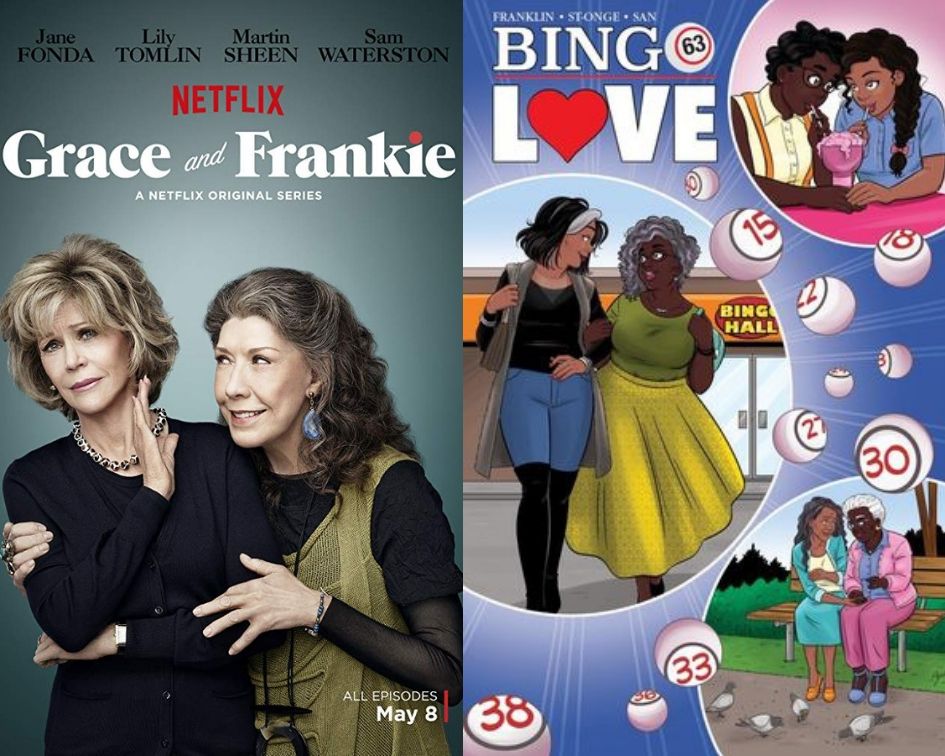 If you're obsessed with the late-in-life romances and quirky relationships in Grace and Frankie, you're bound to adore Bingo Love, a comic by Tee Franklin, Jenn St-Onge, Joy San, and Cardinal Rae. Hazel and Mari fell in love at first sight at church bingo in 1963, but they were forced apart by their families and society. When they meet again decades later, they decide to give their love a chance. It's heartwarming and sincere, much like the love and friendships in Grace and Frankie.
---
Did we miss your favorite show? Share your best Netflix series and book pairing in the comments! You can find more coverage of bookish Netflix shows here, and check out these other TV and book pairings:
Book and Sitcom Pairings for Your Reading Pleasure
Romance Novels to Read Based on Your Favorite Reality TV Shows