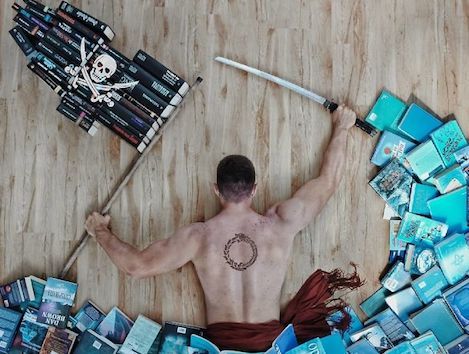 Book-Loving Guy Turns His Massive Library Into Art: Critical Linking, July 26, 2018
We're giving away $500 of the year's best YA! Click here, or on the image below to enter:
---
---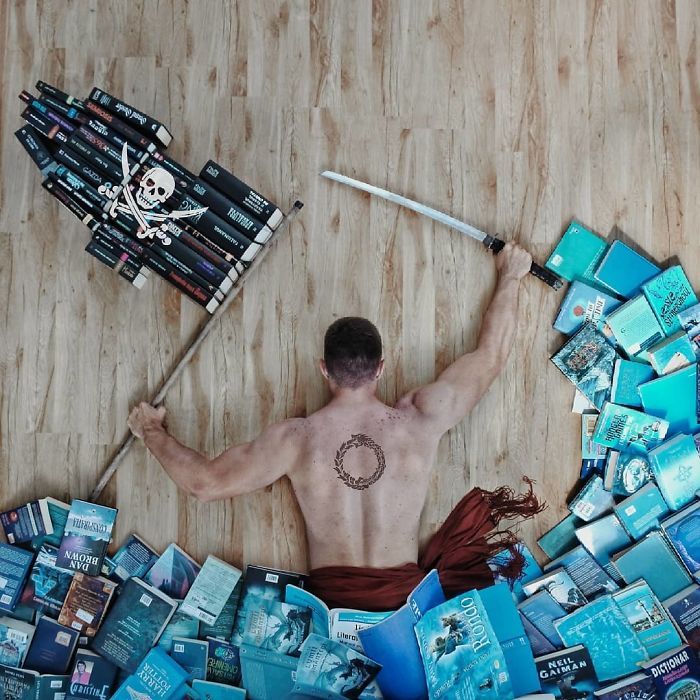 The best books can spark our imagination and in the case of James Trevino, even our creativity. The 24-year-old has made a name for himself by arranging his book collection to depict elaborate literary scenes. A self-proclaimed 'bookstagrammer', Trevino has managed to pull in 120k Instagram followers for his ornate creations (in addition to being pretty easy on the eyes himself).
These are seriously impressive.
____________________
LEGO has just unveiled a new Hogwarts Castle for kids and adults to envy in equal measure this August. Coming in at an astounding 6,020 pieces, the new Hogwarts Castle is an unprecedented set in the Potter collection, which relaunched earlier this year.
Speaking of seriously impressive.
____________________
The latest novel from Haruki Murakami, Japan's most celebrated literary export, has fallen foul of censors in Hong Kong, where it was ruled to be indecent by a tribunal and removed from display at a book fair.
Hong Kong's Obscene Articles Tribunal announced last week that the Chinese-language edition of Murakami's Kishidancho Goroshi, or Killing Commendatore, had been temporarily classified as "Class II – indecent materials", according to the South China Morning Post. This means that it can only be sold in bookshops with its cover wrapped with a notice warning about its contents, with access restricted to those over the age of 18. The ruling has also seen the novel pulled from booths at the Hong Kong book fair, where a spokesperson said the novel had been removed proactively after last week's ruling.