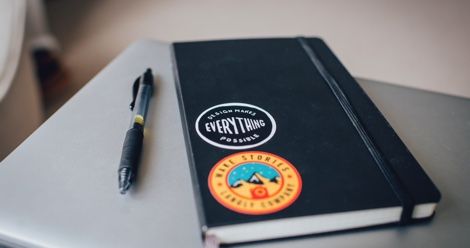 How To
Book Journaling: What It Is and How to Get Started
This content contains affiliate links. When you buy through these links, we may earn an affiliate commission.
I've been reading for as long as I remember. My Goodreads account boasts a fairly impressive number of books read, but it's not a complete list. For many years, I kept a notebook with a list of the books I read and that, too, was incomplete. I wish I had figured out when I was younger that I would someday want the entire catalog of books I'd read. Even now, with Goodreads and other media that makes tracking reading possible, it's often difficult for me to even remember basic plot lines or main characters' names of books I've read because there are just so many. Fortunately, I recently stumbled upon the concept of book journaling, and I think it has the potential to totally turn this problem around.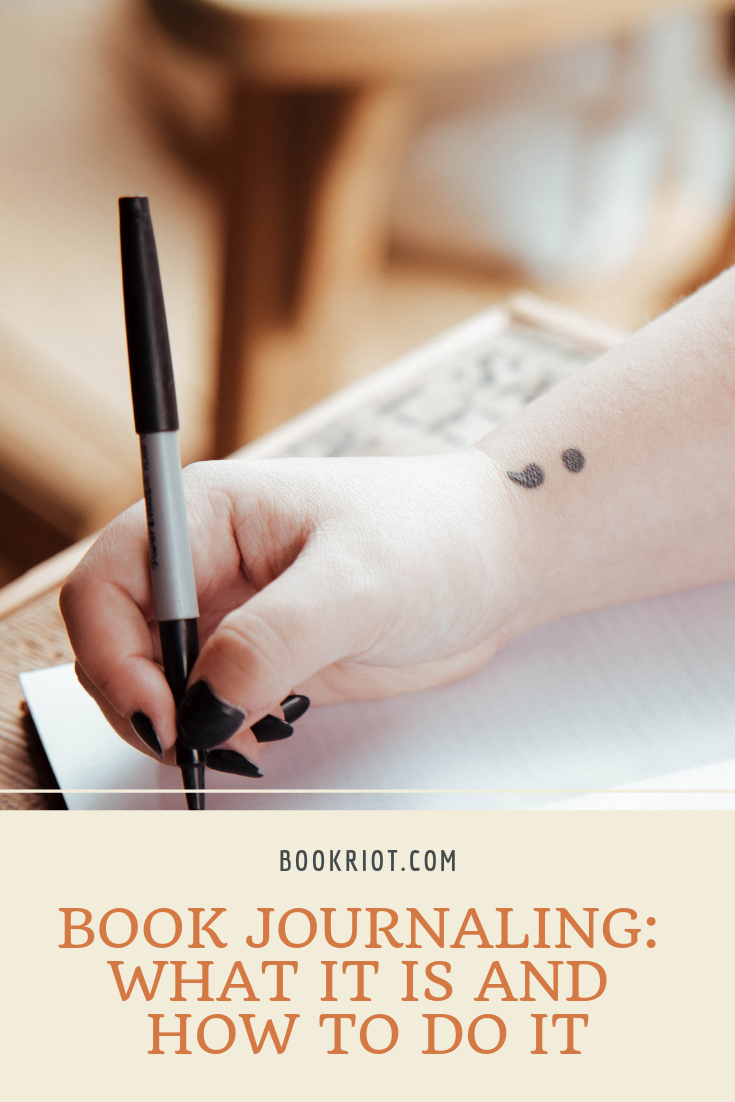 As a teen, I spent a lot of time listening to music and interacting with songs in the forms of writing down favorite lines and illustrating lyrics. Why it never occurred to me to do this with books—which have, overall, been a larger part of my life than has music—is beyond me. The idea was first evident to me when I saw a post about it on a Facebook group for library professionals. Lisa Johnson described a method she utilizes for retaining more of what she read. Described as "using a reader's notebook," Johnson's process is simple and easily adaptable to the reader's needs.
Outlined in both her Instagram post above and her book, Creatively Productive, the process is this: "(1) Read and highlight the book (2) Choose colors and objects that represent or mimic the tone or mood of the book (3) Write the title similarly as it is on the book (4) Jot down my favorite quotes, words, phrases, literary devices, or things that spoke to or resonated with me as I read the book." In doing this, readers are tasked with reading more intentionally and deeply before reiterating parts of the book that are important to them in the journal, thus making the book itself more memorable. Plus, readers then have easy access to those parts that were important in the form of their journal.
This works for both fiction and nonfiction—in one example, Johnson shares her spread for Ellen Hopkins's Crank, proving that even verse can be effectively transcribed into the reading journal. In addition to individual spreads for books, readers might also include their to-be-read and have-read list. For readers who like the bullet journal method, book journaling can easily be incorporated into an existing bullet journal and a have-read list can also serve as a table of contents, provided the pages of the spreads are numbered.
Johnson recommends a handful of materials for readers who like to fancy up their notes—washi tape, permanent double-sided tape (especially for notebooks with thinner pages that might benefit from things like cardstock or index cards), magazines for cutting out images and words, colorful pens or markers, stickers, labels, mementos, and ephemera. All of these can enhance book spreads. Book journaling can be done either digitally or in analog, so if you prefer not to collect lots of supplies, try the same process on Google Docs or another platform, where you can gather images and other pieces from across the internet to design your spread.
If you're looking for more guidance or inspiration on getting started with book journaling, Instagram has thousands of posts tagged #bookjournal (and many 'grammers include related hashtags in their posts—so check those, too!).
You might be interested in doing something that primarily captures the visuals of the book.
Or maybe a focus on quotes is better suited to your needs.
https://www.instagram.com/p/BuMDTgQHyXa/
Perhaps you're just looking for a better method to review books, either for your own use or for sharing.
There are so many ways to try book journaling…
…and there's no right way to do it!
If you're an educator, you might try implementing book journaling with the students in your life. Teens in particular may be drawn to the artistic potential in book journaling and ultimately walk away with a better understanding and memory of the reading material.