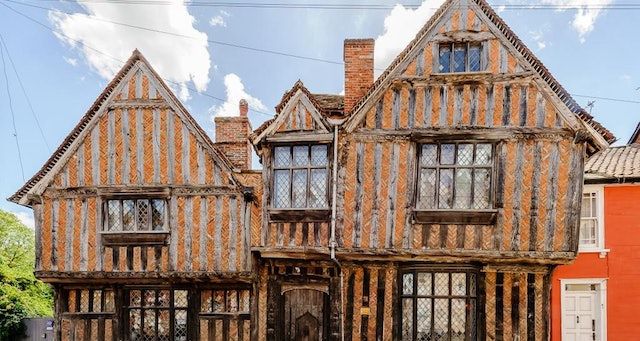 Critical Linking
Book Harry Potter's Childhood Home On Airbnb For Less Than $150 A Night: Critical Linking, November 10, 2019
Critical Linking is a daily roundup of the most interesting bookish links from around the web sponsored by Book Riot's $50 gift card to the indie bookstore of your choice giveaway! Enter here.

---
"Sure, you can't apparate to your next vacation destination, but you can at least pretend that you're not a Muggle and that your Hogwarts letter is coming any day now when you stay in The De Vere House, a Lavenham, UK residence that served as Harry Potter's childhood home, now available on Airbnb. The property is even open to longterm stays, so you can live out your Harry Potter dreams for a whole month."
Rad!
---
"You might say, "Yes, of course I love the library." We do, too. But I'm not sure anyone loves libraries quite like the Finns do.
In a country that boasts one of the world's highest literacy rates, the arrival of the new central library in Helsinki last year was a kind of moon-landing-like moment of national bonding. The €98 million facility, whose opening in December 2018 marked the centenary of Finnish independence, has since been widely celebrated internationally as a model reimagining of these critical pieces of social infrastructure. At the CityLab DC conference this week, Tommi Laitio, Helsinki's executive director for culture and leisure, offered his own, more personal take on exactly why this building is so important to Finland's future."
Someday, I hope to visit this amazing library.
---
"Some collections are as simple as an insouciant post on social media at the end of every year (Barack Obama), while others (Emma Roberts and Reese Witherspoon) have websites, Instagram and Twitter accounts, all dedicated to their reads. Roberts was able to score an interview with the American essayist Joan Didion for her literary site Belletrist. "
Do you take part in a celebrity book club?