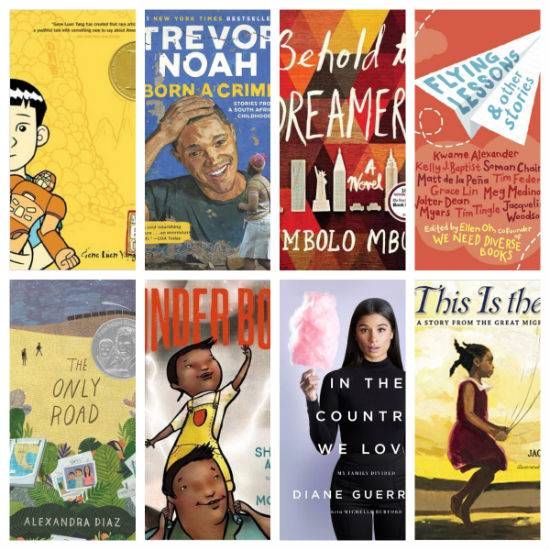 Giveaways
Book Giveaway for Groups Who Join the Action Book Club
This content contains affiliate links. When you buy through these links, we may earn an affiliate commission.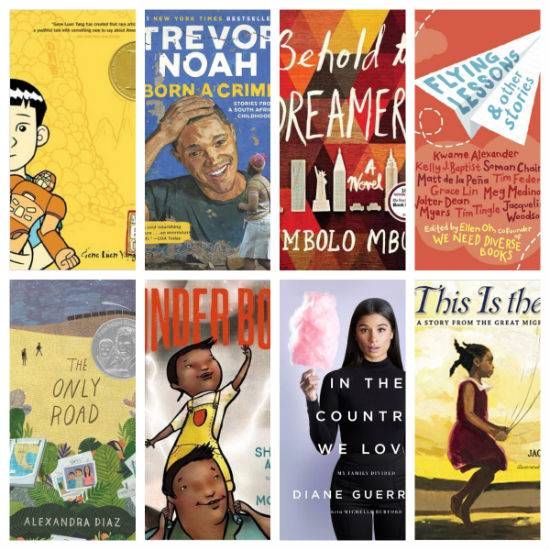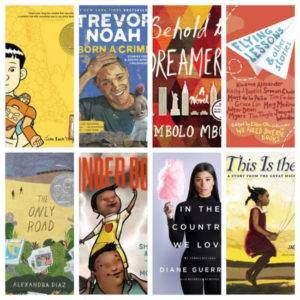 If you like reading good books and doing good deeds, the Action Book Club was tailor-made for you. Bonus: Sign up your group by July 15, and you could win some awesome free books.
At the recent American Library Association Conference in Chicago, Little Free Library announced the new theme of the Action Book Club—"Many Voices"—which celebrates diversity, our differences, and the similarities that connect us all. Now, they're keeping the party going by offering free books from the program's recommended reading list to ten new groups that sign up for the program.
It's simple to join—just fill out the form here. Your Action Book Club's members can be pals, coworkers, your kid and a gaggle of her friends, or even your longtime book club. (Book winners will be chosen at random from sign-ups through July 15; limit ten copies per group. Even if you don't win, you'll still receive a sweet little welcome kit.)
The Action Book Club is a global program of the Little Free Library nonprofit organization that combines reading and social engagement. In a twist on the traditional book club, the Action Book Club invites groups to read and discuss books, then carry out do-good projects to benefit their communities.
Current Action Book Clubs can be found all over the U.S. and countries like India, Denmark, Russia, South Africa, China, and the Philippines. Completed service projects include things such as donating diverse books to local schools, cooking meals for the parents of sick children, giving away wildflower seeds to help the bee population, and more.
An important step of the program is to submit your Action Book Club story when you complete a service project. "The strength of the Action Book Club is sharing our stories together," says Todd H. Bol, founder and executive director of Little Free Library. "It's the beautiful voice of books and community in action to make things better. It's showing we can make a difference."
"There are 60,000 Little Free Libraries around the world," he continues. "Can you imagine 60,000 Action Book Club stories inspiring a ripple effect of good deeds?"
What authors are saying about Action Book Club
The Action Book Club "Many Voices" book list includes titles for young readers, middle readers, and adults, from Sherman Alexie's Thunder Boy Junior to Angie Thomas's The Hate U Give to Imbolo Mbue's Behold the Dreamers.
Here's how authors are reacting to the project:
"The Action Book Club is a wonderful initiative, and I am so honored that my and Thi Bui's book, A Different Pond, was selected! As a father, I'm always searching for stories to read with my daughter that contain diverse characters, written by authors from marginalized communities, so she can learn about people from all walks of life. I am hopeful that A Different Pond will add to the discussion, and thankful to be selected by the Action Book Club." —Bao Phi, author of A Different Pond
"By reading diverse books, you're diversifying your perspective. It's great to read stories you can relate to, but it's also great to read stories that take you outside your comfort level, stories that shed light on subjects you otherwise haven't or wouldn't experience." —Alexandra Diaz, author of The Only Road
And Jodi Picoult, author of Small Great Things, another Action Book Club pick, says:
"If we only read books by people who look and think like us, we will never grow. To expand our minds, we need to read books by those who challenge our beliefs and who expose us to other cultures and points of view. I'm thrilled that Small Great Things can be part of the Action Book Club initiative…."
Visit the Action Book Club webpage to learn more, sign up your group, and maybe win some free books to get you started!
Full disclosure: I work with the Little Free Library nonprofit and am in an Action Book Club of my own, so I'm biased—but for good reason. Give it a go!