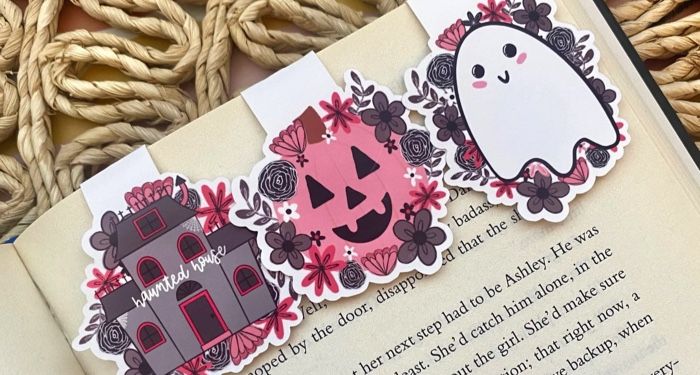 This content contains affiliate links. When you buy through these links, we may earn an affiliate commission.
Welcome to Book Fetish: Volume 476, your weekly round up of bookish clothing, art, accessories, reading tools, and more from around the web!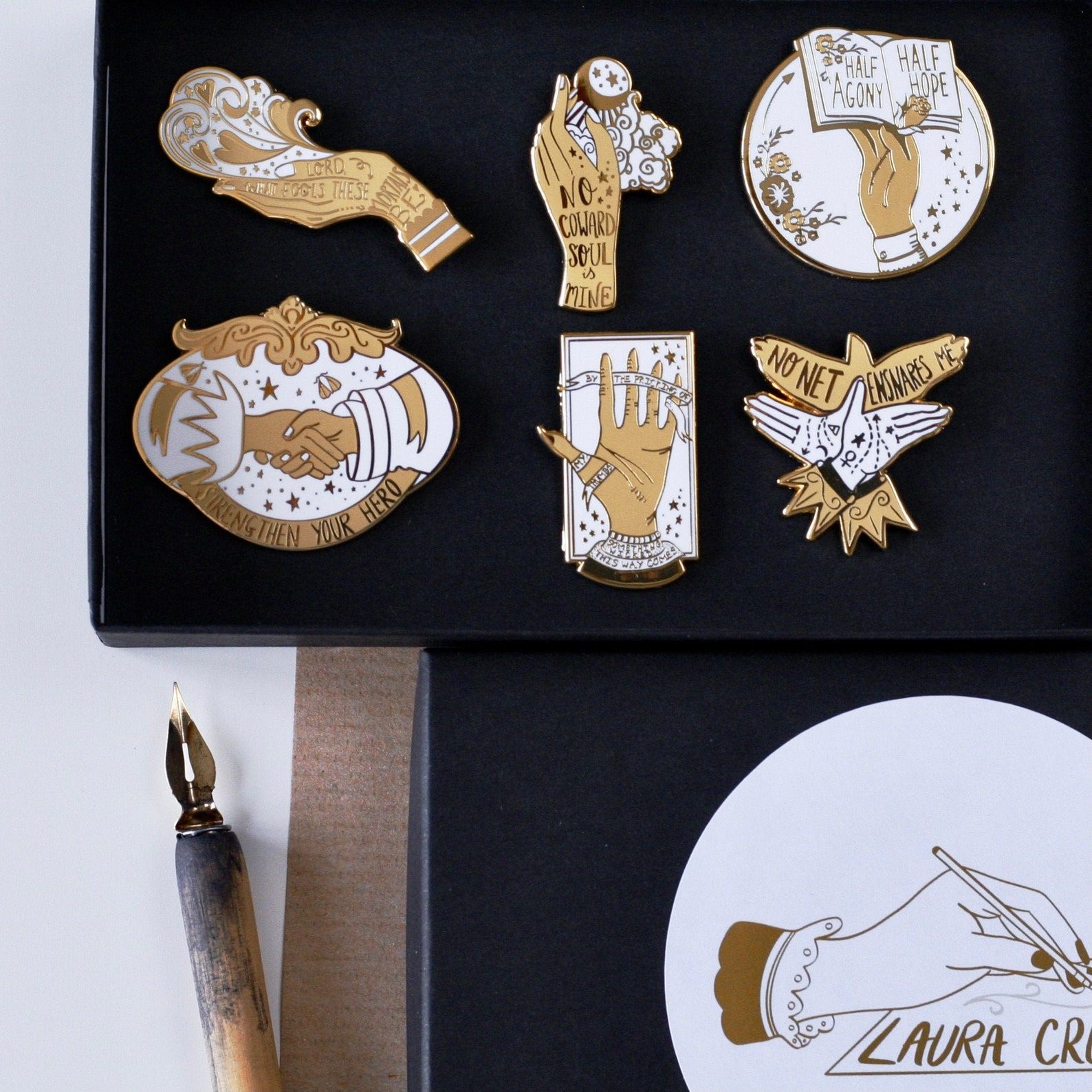 Victorian Hands Enamel Pin Set ($54): These literary quotes on a Victorian hands motif of enamel pins is an aesthetic I can get behind.
Cat Enamel Earrings ($11): Is there any cuter accessory?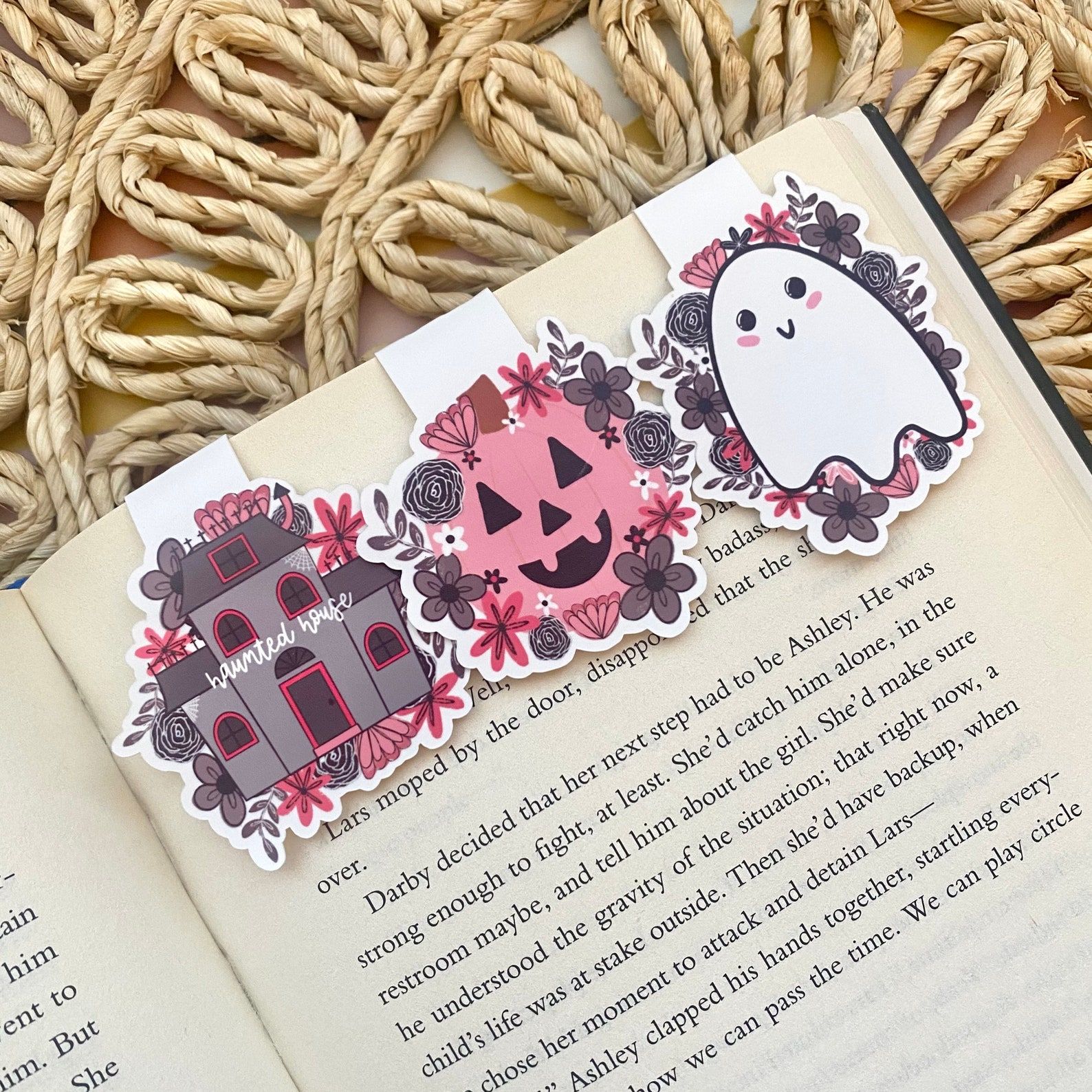 Cute Halloween Magnet Bookmarks ($4): Because you like spooky reads, but you also like cute things.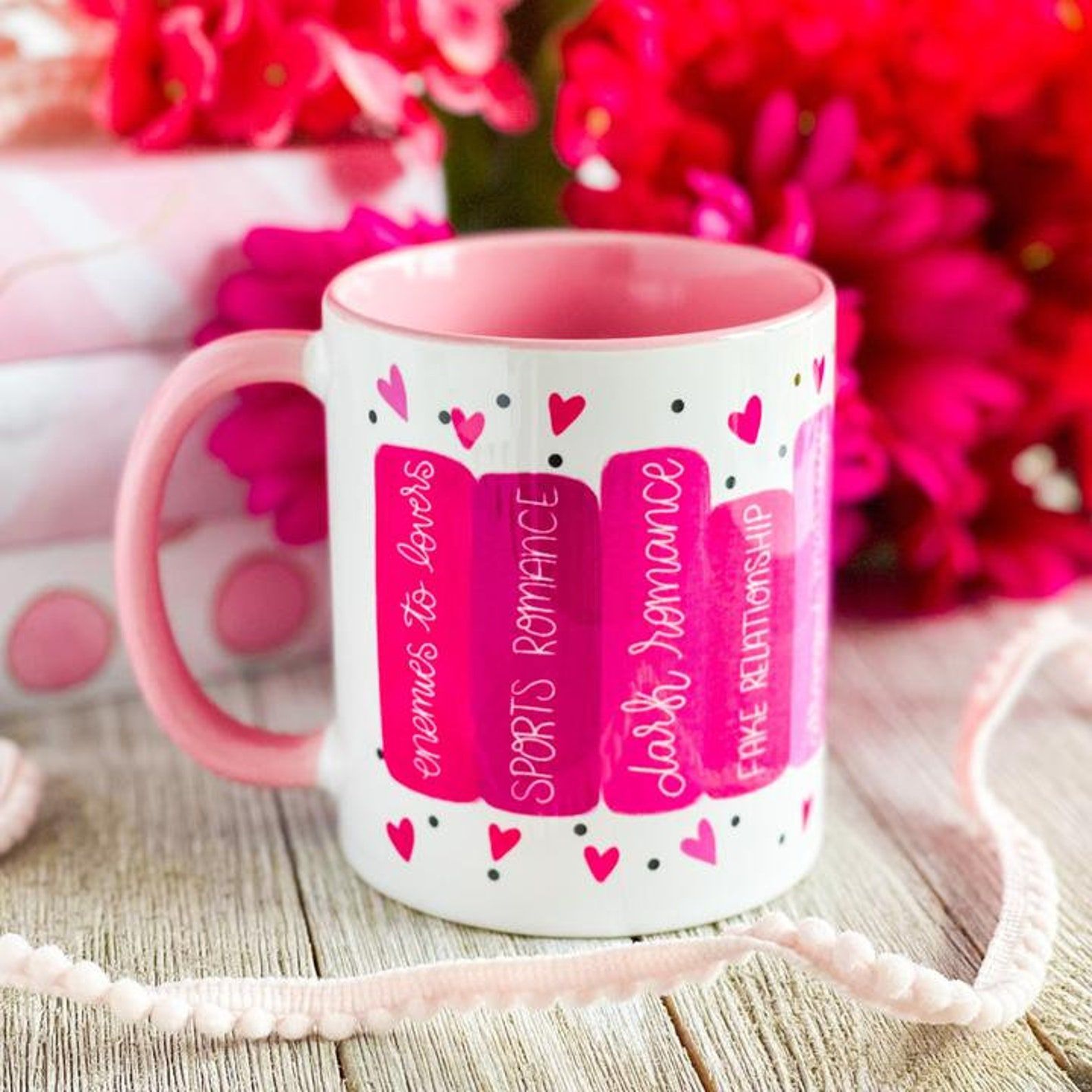 Romance Trope Mug ($17): For when you want a side of "only one bed" with your morning coffee.
Cleaver Bookmark ($4): For murder mystery fans and cookbook lovers alike! It's versatile!