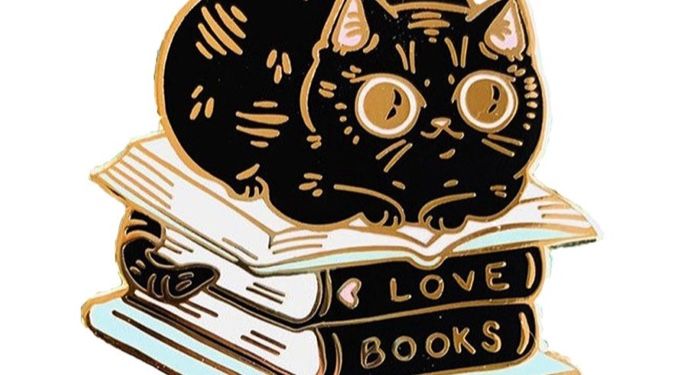 This content contains affiliate links. When you buy through these links, we may earn an affiliate commission.
Welcome to Book Fetish: Volume 401, your weekly round up of bookish clothing, accessories, reading tools, and more from around the web!
Book and Cat Stack Enamel Pin: If books are stacked, but a cat isn't around to sit on them, do those books really exist?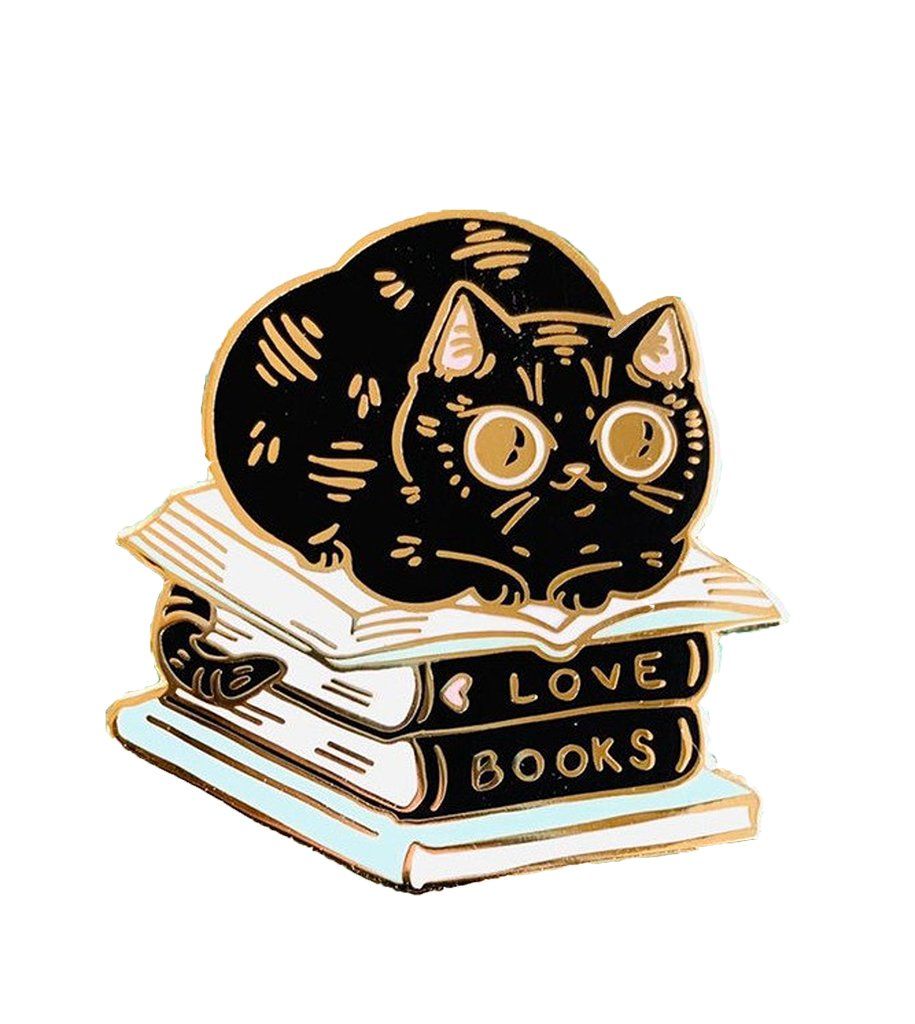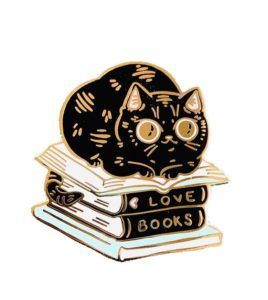 Yes, We're Reading Sign: Look, the world might be shut down for the foreseeable future, but that doesn't stop us from reading!
Typewriter Hipster Bag: This is a cute typewriter-themed bag that may not be big enough to fit a fat hardcover, but you should be able to slip your ereader in!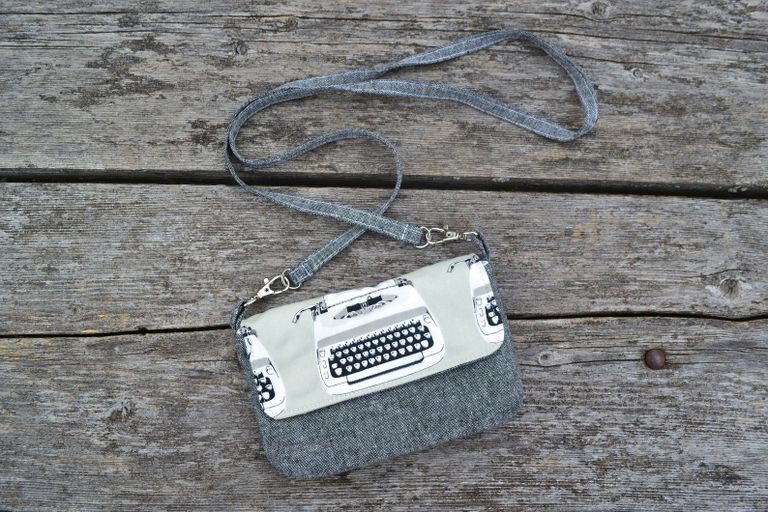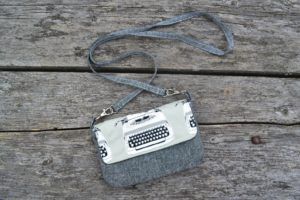 A Well-Read Woman is a Dangerous Creature Embroidery Kit: Looking for a new craft project? Embroidery kits are super simple, they come with all the supplies, and you can work on it while listening to a great audiobook!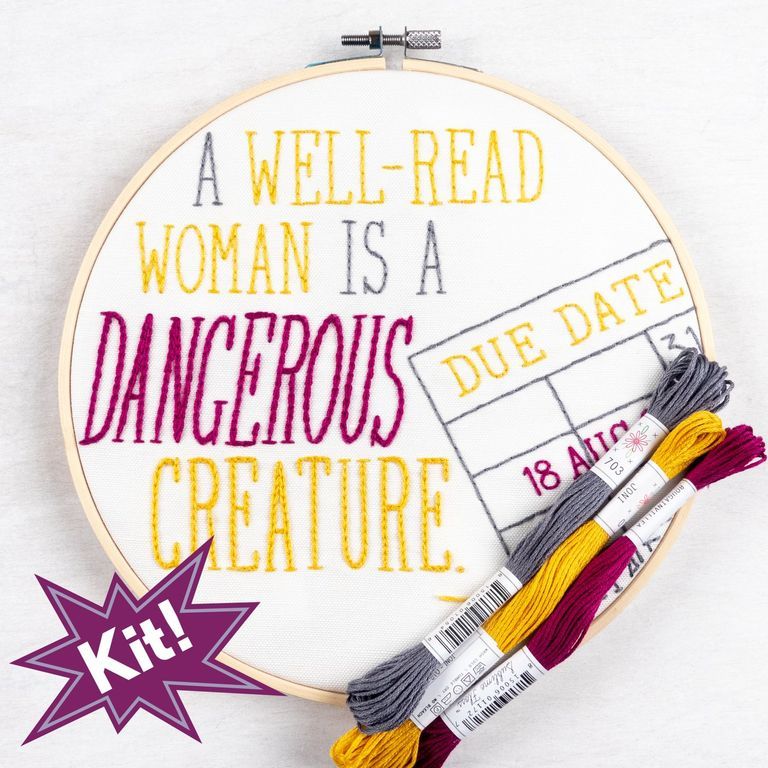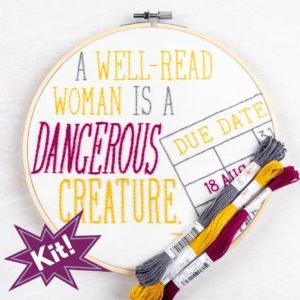 Roald Dahl Mug: Do you love Dahl's children's books? Snag this mug, which features quotes and illustrations from some of his most memorable works!