This week's Book Fetish is sponsored by Blind Date with a Book. Enter to win!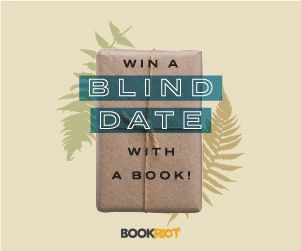 Ever walked by a shelf in your local bookstore full of books wrapped in brown paper for sale? They're blind dates with books, where you buy a book without knowing the title, the cover, or the author, and it's a great way to discover new books you might never have picked for yourself. We're giving away five blind dates with books–Executive Editor Amanda Nelson will take a trip to Chop Suey, her local indie in Richmond, Virginia, and pick five at random off their shelves to mail to five random winners! Enter here to win your own blind date with a book.
---
"I'm So Glad I Live In a World Where There Are Octobers" Sticker: It's finally October, and maybe you need to celebrate with this iconic line from Anne of Green Gables!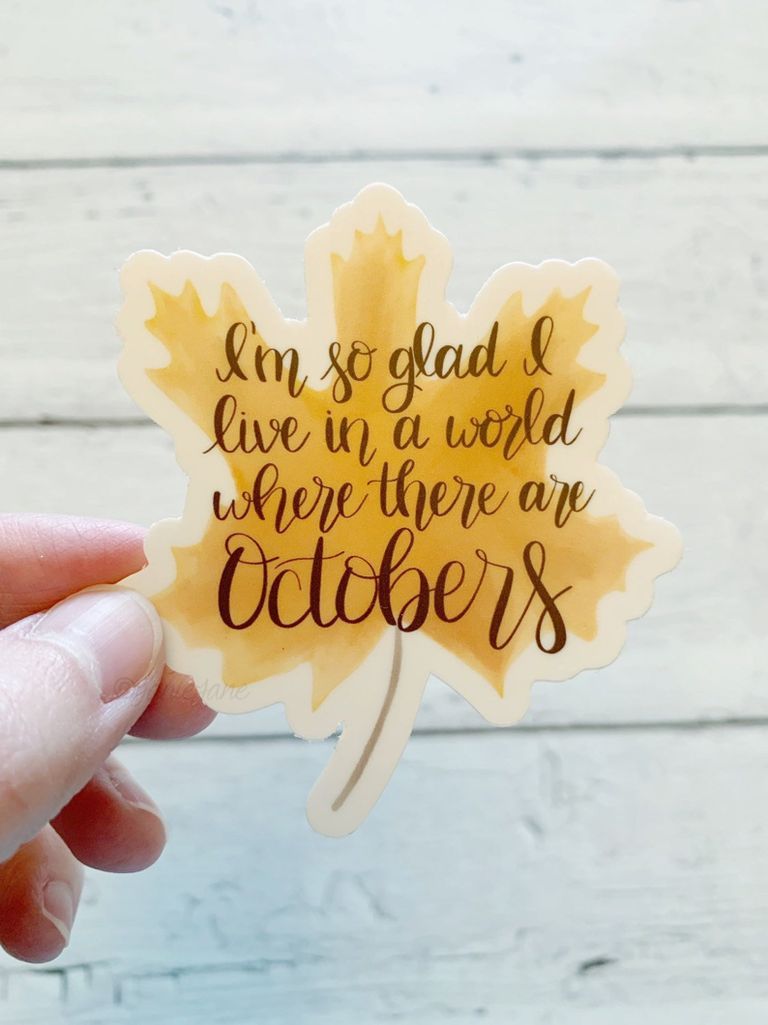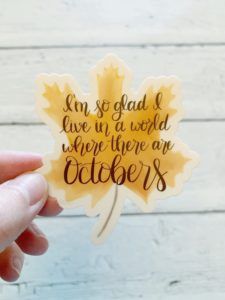 Coraline Funko Pop: This is not nearly as creepy as an Other Mother doll, but just looking at her might remind you of button eyes.
Fox Book Sleeve: Protect your reading material whenever you toss it in your tote or backpack with this super cute handmade book sleeve!
Romeo and Juliet Tarot Card Shirt: This T-shirt depicts Romeo and Juliet as The Lovers on a tarot deck!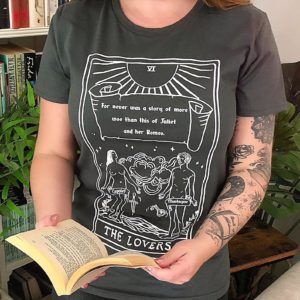 Lumos Enamel Pin: Harry Potter practicing spells under the covers is a mood.