This week's Book Fetish is sponsored by Libby. The one-tap reading app from OverDrive.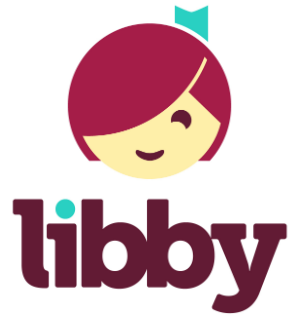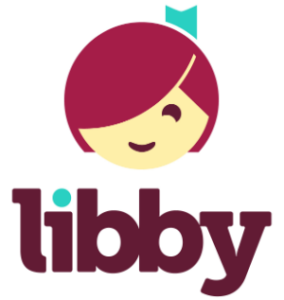 Meet Libby. The one-tap reading app from OverDrive. By downloading Libby to your smartphone, you can access thousands of eBooks and audiobooks from your library for free anytime and anywhere. You'll find titles in all genres, ranging from bestsellers, classics, nonfiction, comics and much more. Libby works on Apple and Android devices and is compatible with Kindle. All you need is a library card but you can sample any book in the library collection without one. In select locations, Libby will even get your library card for you instantly. Learn more at https://meet.libbyapp.com/. Happy Reading.
---
Hands Book Holder: Display your fave book on this or read at the breakfast table, hands-free! It's creepy. That's why it's good.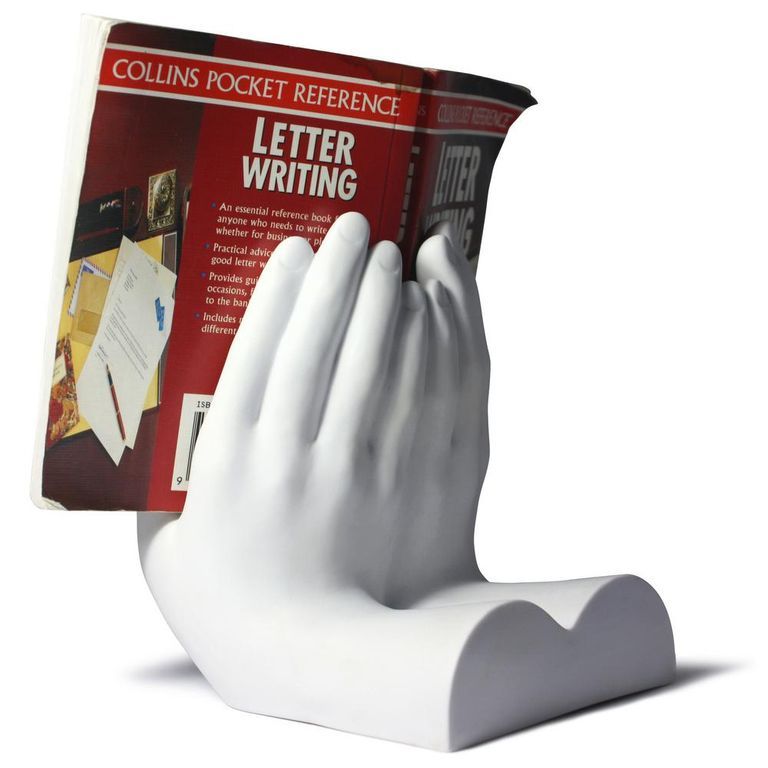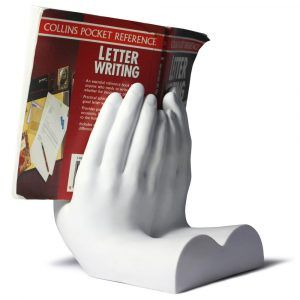 Virginia Woolf Book Locket Charms: Gorgeous charms printed with Vanessa Bell's original covers! Six Virginia Woolf books to choose from, six metals to choose from, super affordable, and handmade in the UK! 100% NEED.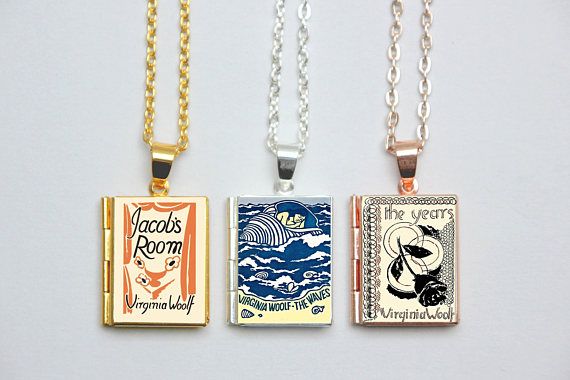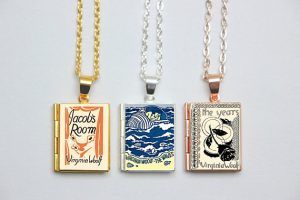 Traditional Book Cart: Such a cool, nostalgic way to store and display books. It comes in seven colors!
Feminist Medusa Patch: Show the world that you 1) appreciate classical antiquity, 2) are a feminist, and 3) support indie artists.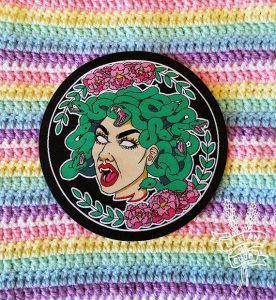 Preserved Limes: Will someone please buy this jar of pickled limes and tell me what they taste like? Amy March never said and my curiosity has been killing me for twenty years.