Events
Book Fetish: TO KILL A MOCKINGBIRD Edition
This post is part of our Harper Lee Reading Day: a celebration of one of the most surprising literary events of our lifetime, the publication of her new book, Go Set a Watchman. Check out the rest right here.
____________________
Typographic Print: This gorgeous print, with an iconic quote from the novel, looks like a movie poster.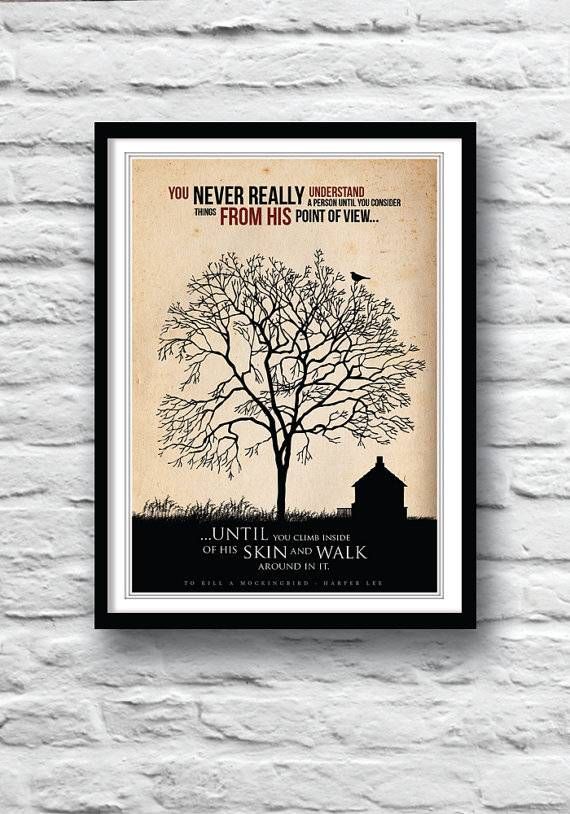 Finch Brooch: A wooden bird covered with a page from the classic novel is a literal way to keep it close to your heart.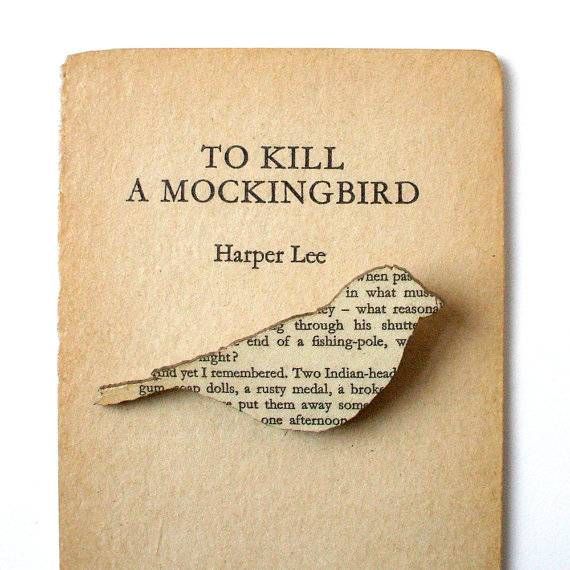 Scout & Jem Earrings: Simple and elegant.
Line-Up Tee: All the Finches.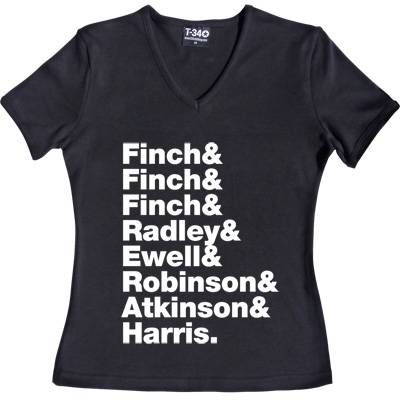 Atticus's Best Qualities Print: Of course, Gregory Peck will always and forever be Atticus Finch.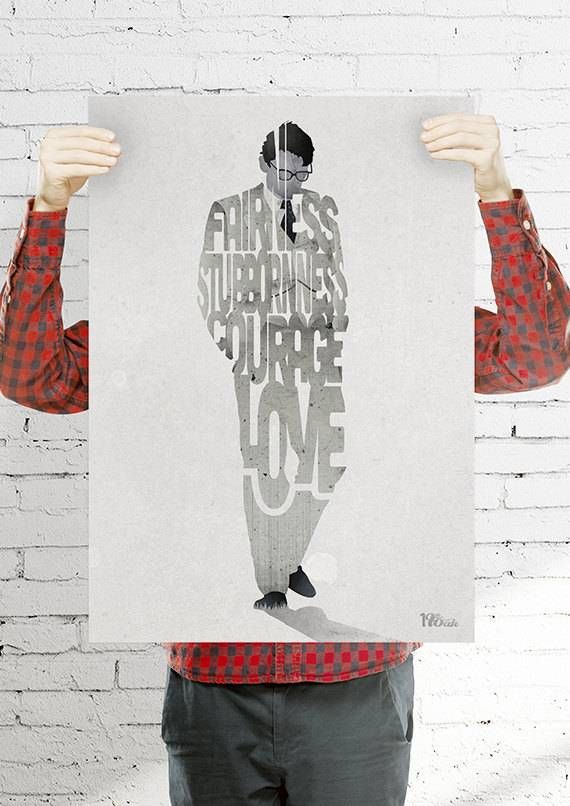 Real Courage Leather Bracelet: Another of Atticus' quotable pieces of wisdom on a stylish leather wrap-around bracelet.
Calpurnia's Housekeeping Tee: A subtler homage to the Maycomb-based story.
Typewriter Earrings: The recognizable cover and a classic typewriter are perfect pieces to decorate your lobes.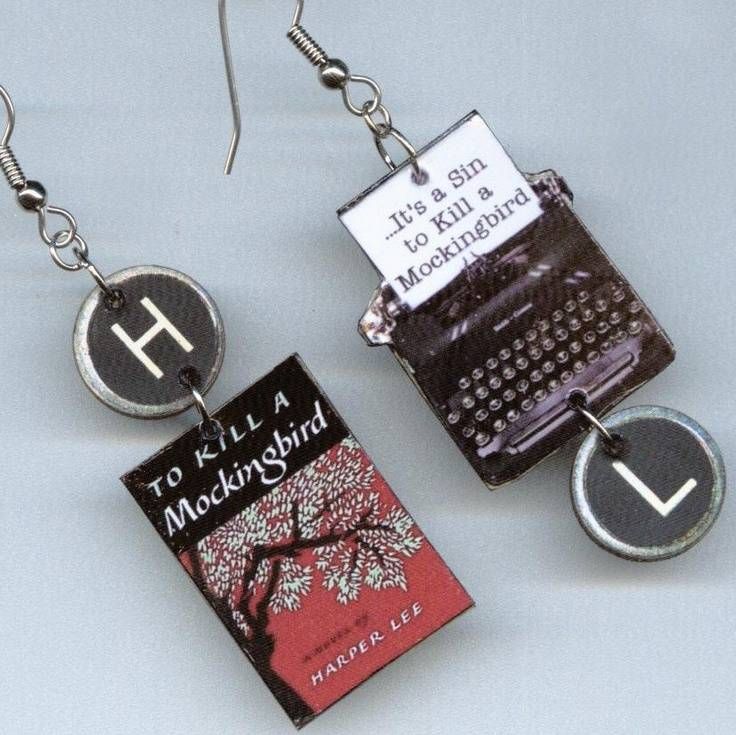 Text-Wrapped Pencils: Take your writing inspiration from Harper Lee's words themselves.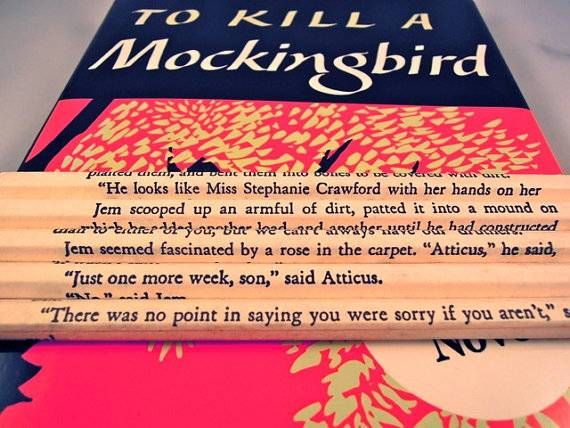 Put a Bird On It Print: Illustrated with a more whimsical sentiment, this poster takes the "to kill a mockingbird" saying literally.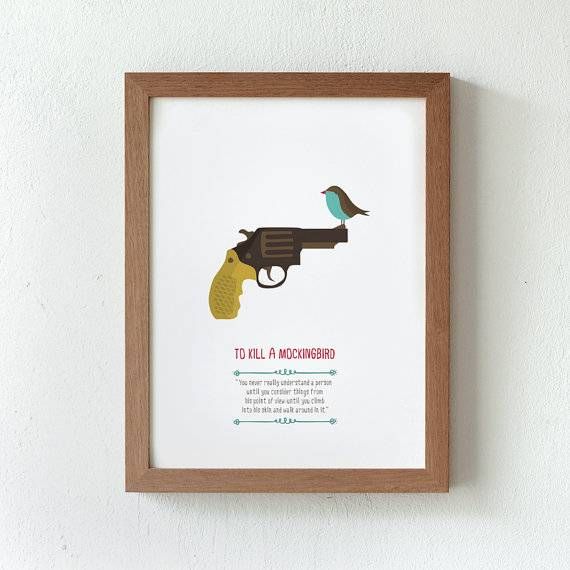 Atticus Finch-Themed Shoes: You know you want to be head-to-toe TKAM adorned.
Delete the Adjectives Quote Print: When the words are so powerful, you don't need more than that.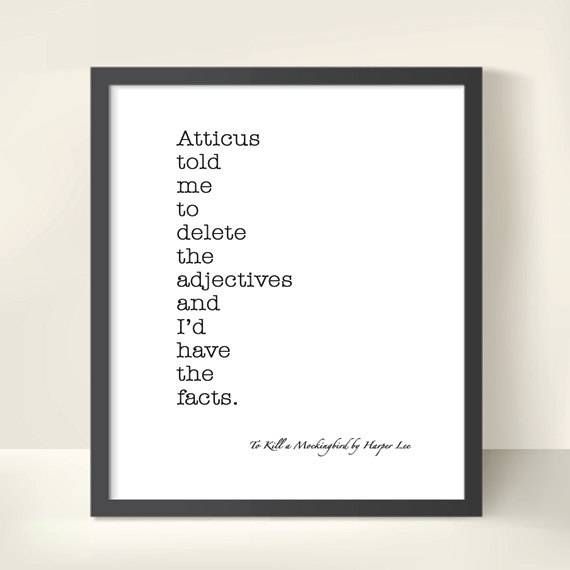 Go Set a Watchman Necklace: Pieces featuring the GSAW cover few and far between this early, but some enterprising soul has created a simple but effective pendant.