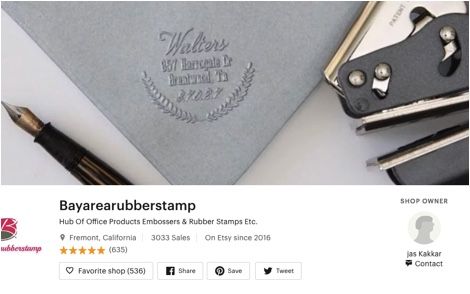 5 Places To Buy Book Embossers on Etsy
Not too long ago, I borrowed a book from a friend. Flipping through the front, I noticed something that I'd never seen in a book before. In the top right corner of the title page was a beautifully embossed seal. It contained my friend's last name and stated that this book was from his library.
I've wanted one ever since, and late last year, I finally acquired my own custom-made book embosser on Etsy. It's beautiful, simple to use, and there's something about stamping my claim on a favorite book that gives me a unique kind of thrill.
I have since come to the conclusion that every book lover should treat themselves to one of these. Etsy has a ton of embossers for sale, all of them endlessly customizable. Here's a brief list of where to find some of the best ones: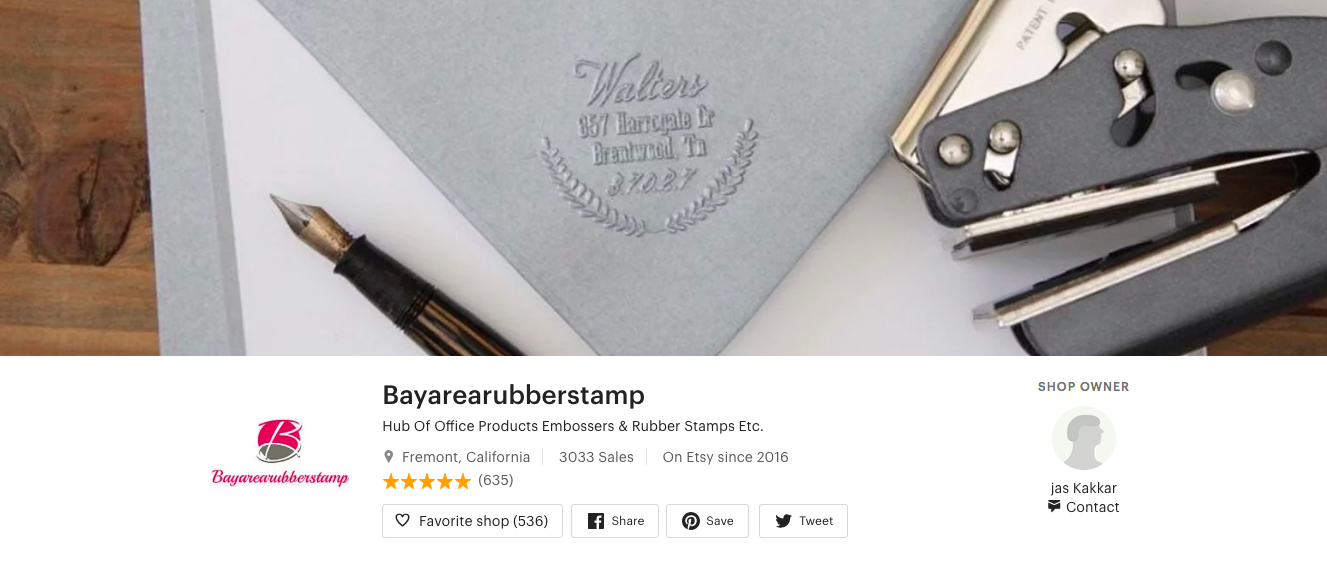 This is the vendor I chose for my embosser, and I couldn't be happier. They were quick in answering any questions I had and turned around my order in about a week or so. They have 92 products in their custom embosser category, many of them specifically for books. This one was my winning choice.
This seller from China has a lot of products similar to Bayarearubberstamp, but a few options have some great twists on the typical circle or oval design. I especially like this elegant design, which puts your name front and center.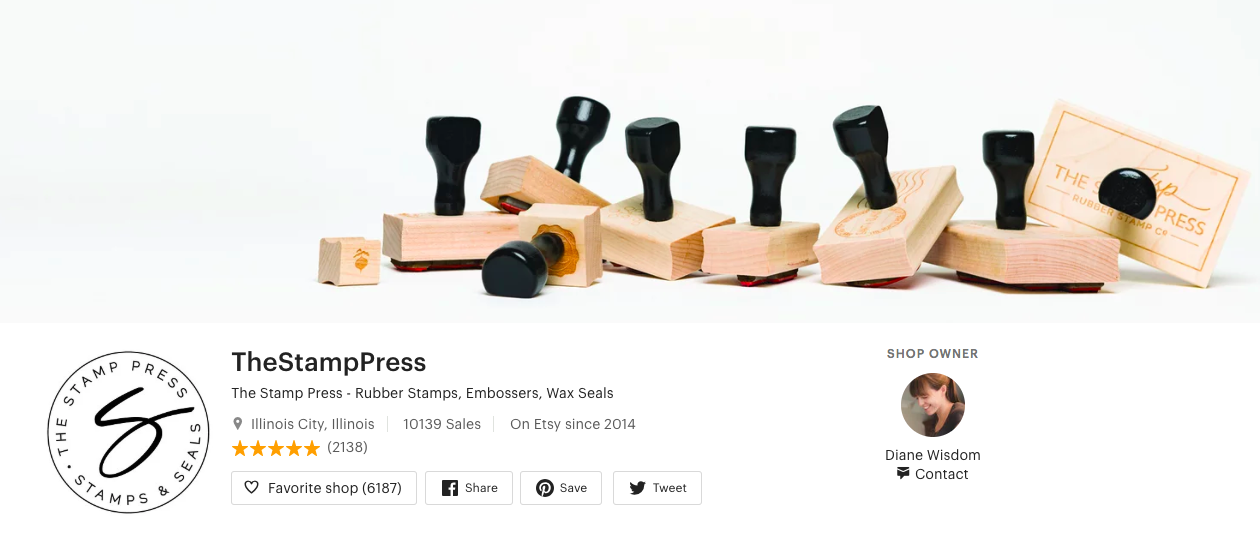 The Stamp Press has embossers that look significantly larger (and more expensive) than some of the other sellers, but if you're looking to stamp large picture books or textbooks, they might have a stamp with a good fit. I can see this stamp going great inside a children's book.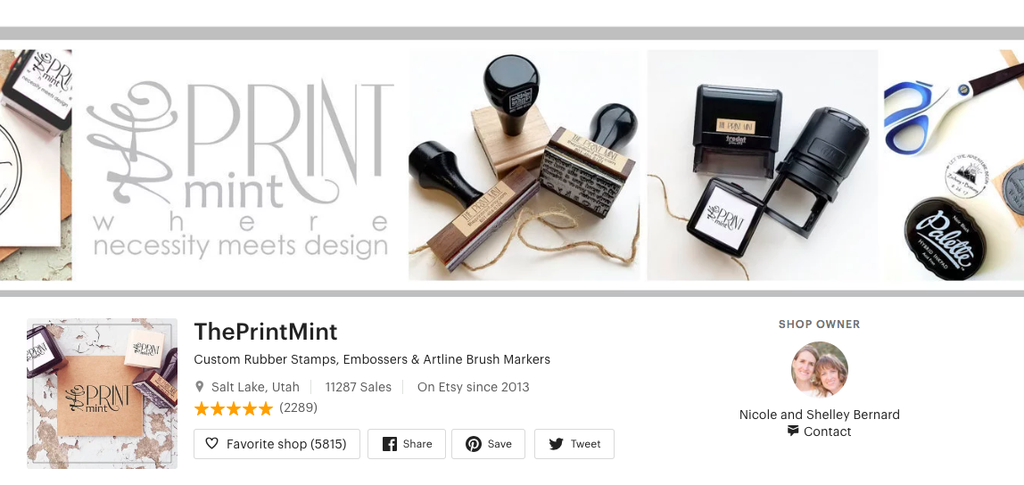 If you're a book and an animal lover, The Print Mint has a few options to both claim your book while simultaneously declaring your affection for our four-footed or winged friends. This feline-centered stamp will surely make a welcome addition to any cat owner's library.

I'm not as wild about these designs as I am some of the others, but how often can you say you have a custom book embosser from Düsseldorf, Germany? Even the sound of it makes you sound more chic already. There are some unique designs here, including…Eve handing Adam an apple from the Tree of Life (??), a satellite, and a girl reading on the moon surrounded by stars.
Etsy isn't the only place you can find book embossers, of course. But these sellers make custom embossers, so they are all great places to start.
Happy stamping!