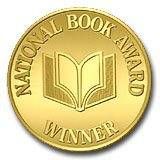 Fiction
Book Discovery Through Literary Awards | Part One
Every year (probably every day) more books are published than one person could possibly read. So how do we go about selecting the books we do read? Word of mouth, book reviews, and successful advertising, sure. However, I'd like to share with you one of the ways I discover books that none of my friends are reading, and so would not get recommended to me that way: winners of pretentious literary awards.
The Booker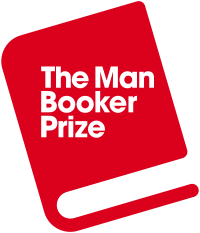 The Booker prize is one of my personal favorite ways of discovering new writers. This comes from two fantastic books that I read solely because they won the Booker: The English Patient and The God of Small Things. Setting up the year's reading schedule by starting with the previous year's Booker winner and the short-listed nominees is a great way to go. In fact… it may be the best way to set up your reading year. Winning the Booker made Life of Pi the sensation it is.
Winning the Man Booker prize almost guarantees the winner bestseller status and a great and long career in writing. Does Salman Rushdie ring a bell? Hilary Mantel?
Check out the list of past winners and nominees. Somewhere in there is a book you are bound to love.
National Book Award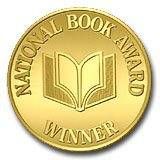 The National Book Award is given to an outstanding work of literature by an American citizen. The National Book Award is awarded by a panel of five writers and as such is supposedly a very good award to win. As it most certainly is. Past winners include Ralph Ellison's Invisible Man (nominated the same year as East of Eden and The Old Man and the Sea), Bernard Malamud's The Fixer and, more recently, Jonathan Franzen's The Corrections. You are likely to have read many a National Book Award winner already. The key is reading the books nominated the same year, to bu sure to cover the great books. It is a truth universally accepted that and book nominated for the National Book award is going to be good.
Last year's shortlist is quite a thing to behold:
Junot Díaz, This Is How You Lose Her

Dave Eggers, A Hologram for the King
Louise Erdrich, The Round House

Ben Fountain, Billy Lynn's Long Halftime Walk
Kevin Powers, The Yellow Birds
Hemingway Foundation/PEN Award
This award differs from the other two in that it is awarded to a novel or short-story collection by an author who has not previously published a book. It is a sort of pat-on-the-back, a way to tell the rest of the world that the winner is "one to watch." Justin Cronin, author of the wildly successful The Passage won the award in 2002 for his novel Mary and O'Neil. It was most recently awarded to Teju Cole, for his book Open City, which is indeed, a book worth checking out.
Next up in my coverage of book awards: genre.