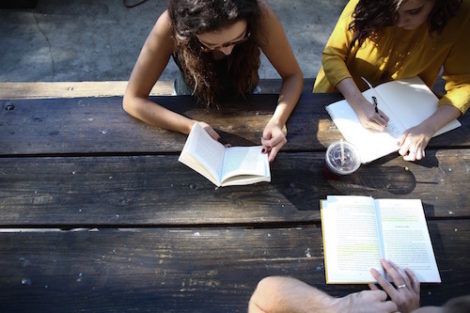 Humor
What to Say in Book Club When You've Run Out of Things to Say
It takes a lot to get yourself to book club: you have to acquire a book, read that book, and then, most problematic of all: show up to spend time with other people. Other people you probably know only in the context of the hour you spend together once a month sipping rosé around a folding table.
So when you do get yourself to that folding table, it feels really satisfying to wax poetic on your favorite parts of a good book, and even better to question the author's narrative choices in the bad ones. There's nothing more gratifying than being the only person in the group who picked up on the protagonist's latent sexual feelings towards his sister's cocker spaniel. But sometimes fifteen minutes go by, everyone dutifully says whether they loved or loathed, and then silence settles over the room. Maybe everyone secretly only read the first chapter, or maybe half the people who showed up misinterpreted the 'Giovanni's Room Discussion' Facebook event as an author appearance. Sometimes discussion just isn't flowing.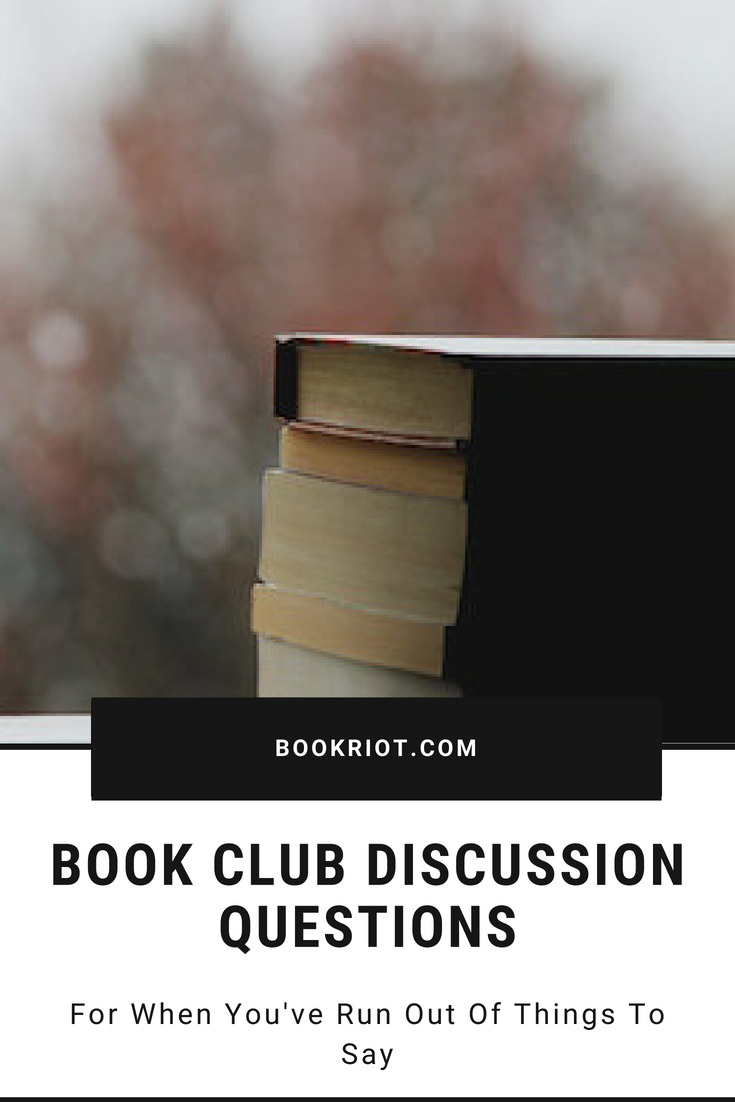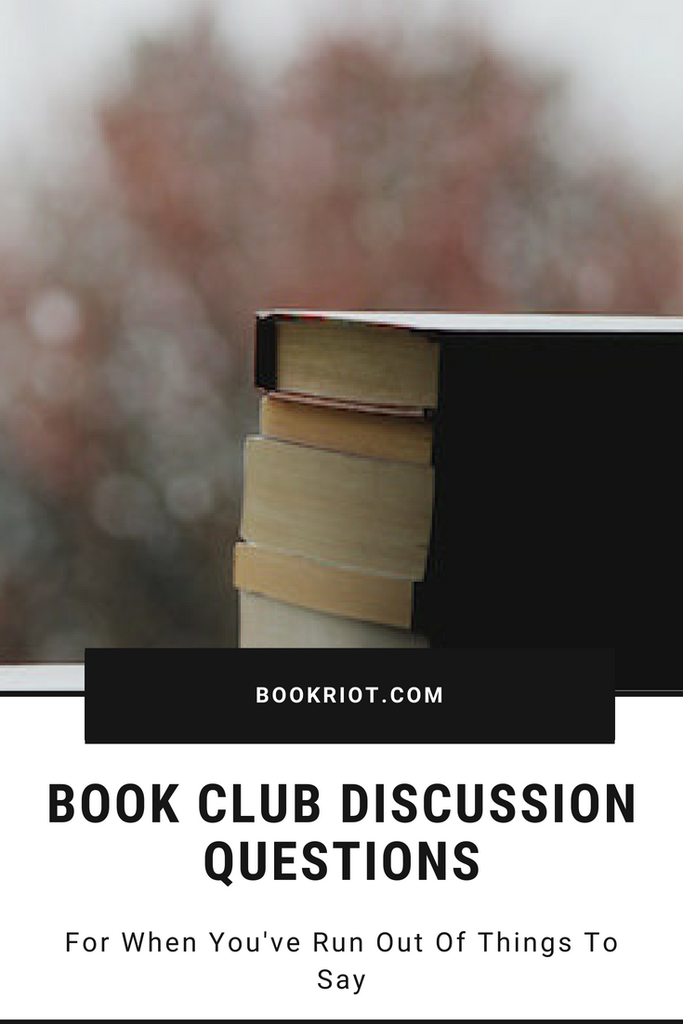 But still, you've gotten yourself there, there's half a bottle of rosé left, and everyone's looking into their Dixie cups of wine praying for someone to break the silence. Here are a couple things you can say to be the book club conversational hero and to eke out enough of a discussion that people feel intellectually sustained until the next month's meeting.
"I wonder how much of this is autobiographical?"
It's really fun, and easy book club fodder, to conflate the characters with the author. Turn to her author bio and wonder aloud whether that cat she lives with is a stand-in for a certain cocker spaniel.
"Did you guys find the protagonist to be likable? Do you think, as readers, we need to like him?"
There's this big divide between readers who have a serious problem with a book when they don't find the characters likable and readers who are sort of turned on by hating the protagonist. Say something about how limited literature would be if it existed just to please the casual reader, sit back, and watch the world burn.
"Do we need another book about unfulfilled people who live in Brooklyn?"
You can customize this question appropriately if you're not reading a book about creatively unhappy people living in Brooklyn, but you probably are, so go ahead and debate how many forms of sadness a brownstone in Williamsburg can take.
"I was really distracted by the author's choice to include one talking zombie."
What distracted you, pulled you out of the "vivid and continuous dream," is a great way to get conversation going. Second person narration, magical realism, the Rorschach coffee stains in someone's library copy: all topics that people will happily expound upon for a good couple of minutes.
"Did other people notice that sexual deviancy seemed to be a common thread throughout the book?"
Literary people freaking love talking about the 'threads' throughout a book. Sometimes we're bold and call them themes, but for the PG-13 literary crowd it's all about threads. It's best if you can point out something really specific that will send people into their books to investigate how they could have missed that Little House on the Prairie was mentioned so many times.
"Should we have snacks next month?"
Dietary restrictions and the relative merits of cheese and crackers versus chocolate chip cookies are evergreen topics.
"So—how is everyone getting home?"
When every possible avenue for book-related discussion has truly been exhausted, commuting is a topic that even strangers can find common ground on for hours. When all else fails, spend the last 45 minutes talking about how everybody is getting home—whose bus is always late, which subway line has been delayed all week, how many streets are closed for construction.
If you're still having trouble after test driving these foolproof questions, our Book Group Resources might be able to help.