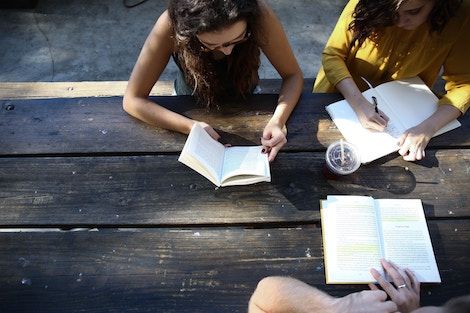 How To
Rules to Keep Your Book Club Running and What to Read in 2019
This guide to keeping your book club running and book club books in 2019 is sponsored by Simon & Schuster Publishing.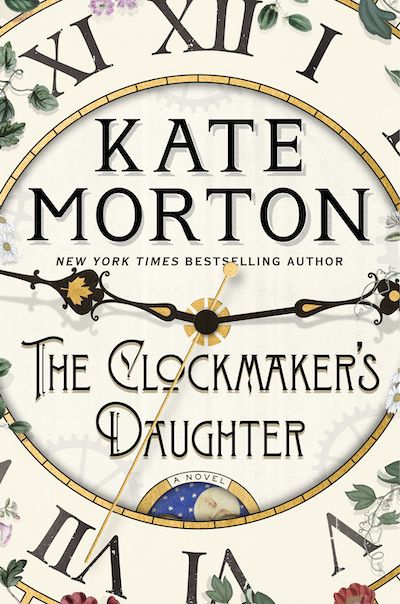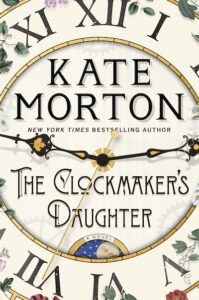 Enter for a chance to win 12 copies of Kate Morton's instant New York Times bestseller, The Clockmaker's Daughter, for your book club! A love affair and a mysterious murder cast their shadows across generations in this multilayered and spellbinding new novel.
---
My book club is one of my very favorite things in my life. We've been meeting for six years straight, and our numbers have grown and shrunk over the years, from as low as four (one married couple host with two attendees) to as many as 12 (we've added some spouses and gained lots of new members). We've changed locations and now we rotate hosts, but one thing that always stays the same: we have to follow The Rules.
The Rules are actually very simple: we read one book every month, chosen by a rotating member of the book club. It can be fiction or nonfiction, but it MUST be 325 pages or shorter. This is the sticky wicket. This is where we we start to fall apart. It is very hard to find a book-clubby book that seems that it will appeal to all members of our book club and that also falls under that page count. Most of our book club members are either editors or at least publishing-adjacent, and so some members (possible the author of this post, but who's to say?) have said that maybe instead of an arbitrary 325 page limit, we should at least go by print signatures. If we had gone with 352 pages, we could have read Little Fires Everywhere. That is all I am saying.
I push back against the rules regularly, but as much as I do, I also think the rules are what have kept us going for so long. They keep book club from being too overwhelming. They allow us all to read books every month that aren't just our regular book club assignment, which keeps some of the pressure off for the chooser of the book.
To defend the Rule Enforcer's point: we did once agree to read Zadie Smith's White Teeth, a whopping 464 pages. It was a struggle for all of us to finish in the space of one month. To defend the Page Count Rebellion's point, we read Lincoln in the Bardo by George Saunders, a comfortable 349, and no one had any problem. (It's written like a play, so there are fewer words per page, so maybe we should just do this whole thing by word count. Publishers, please start making word counts available in your metadata. Thank you.)
Where does this whole thing come crashing down? The Givenness of Things by Marilynne Robinson? Just 304 pages, but read as slow as molasses and nearly killed us all. Page counts: they aren't all they are cracked up to be.
So. Now that I've aired all my book club grievances, I'm going to suggest some book club picks, but I'm going to list the page counts so that you are fully informed. My best advice for you is this: choose a general page count that you and your fellow book club members feel you can stick to. Maybe it's 200, maybe it's 500, but make it something that works for your whole group. Be honest about what you think you can read in a month!
A couple other book club strategies that have worked for me in the past? Read a chunkster (a word that we use here to mean "a book over 500 pages) in chunks of 100 pages, and meet every two weeks or so. Or, read a short story collection together! Meet with coworkers or another freelancer or stay-at-home parent once a week for lunch.
Here are some of my book club's favorites, plus a few that I expect to see us reading in 2019. I'll also include a few that we will never read as a group, because they are too long. Please grieve with me.
Little Fires Everywhere by Celeste Ng
Page count: 352
One of my most can't-put-it-down books of 2018. I love a story set in the suburban Midwest, and I loved the art and photography mixed in with this book that is part mystery, part examination of transracial adoption, and part exploration of the American Dream.
An Orchestra of Minorities by Chigozie Obioma
Page Count: 464
This follow up to one of my book club's favorite books (and one of my top-five books of all time), The Fishermen, is sadly over the page limit, and it's so far over I can't even hope to talk anyone into it. The description says it's a modern twist on The Odyssey told in the style of the Igbo literary tradition, and it's a love story told by my biggest literary crush. Sign me up.
Virgil Wander by Lief Enger
Page Count: 352
Another of my book club's favorite authors, Lief Enger, best known for Peace Like a River, writes quiet, slow-moving Midwestern fiction, usually with snow. Virgil is the owner of a small-town movie theater until a near-fatal accident leaves him with no memory and limited language abilities. His small town comes together in the hope of bringing Virgil back to himself.
Once Upon a River by Diane Setterfield
Page Count: 480
A fairytale about fairytales, told by one of the best fairytale weavers alive, Diane Setterfield. As twisty and turny as the river it depicts, Once Upon a River will give your book club lots to talk about: the nature of story, the meaning of family, and the history of myth.
Educated: A Memoir by Tara Westover
Page Count: 352
This is the book I closed 2018 out with, and all I want to do is talk about it. (Cue me yelling next book club about how this is basically 325 pages, so can we please read it, please. Spoiler: we can't.) Tara Westover tells the story of growing up on the side of a mountain and working her way from zero education to advanced degrees. It's a fascinating exploration of mental health issues, education laws, religion, and abuse. I couldn't put it down.
Furious Hours: Murder, Fraud, and the Last Trial of Harper Lee by Casey Cep
Page Count: 336
Casey Cep writes beautifully, lyrically about the South, and her voice is one of the ones I miss most from Twitter. If your book club read To Set a Watchman and was underwhelmed (or if you liked it, I guess. TO EACH THEIR OWN, I GUESS), here's some nonfiction to cleanse your palate. This is one of my most anticipated books of 2019: the real-life story of an Alabama serial-killer and the book that Lee wrote but never published.
A People's Future of the United States: Speculative Fiction from 25 Extraordinary Writers edited by Victor LaValle and John Joseph Adams
Page Count: 432, but it's broken into short stories.
Here's the short story collection for you to work through over some lunches with friends. It's 25 stories of speculative fiction that are set to "challenge oppression and envision new futures for America." With authors including N. K. Jemisin, Charles Yu, Jamie Ford, G. Willow Wilson and more.