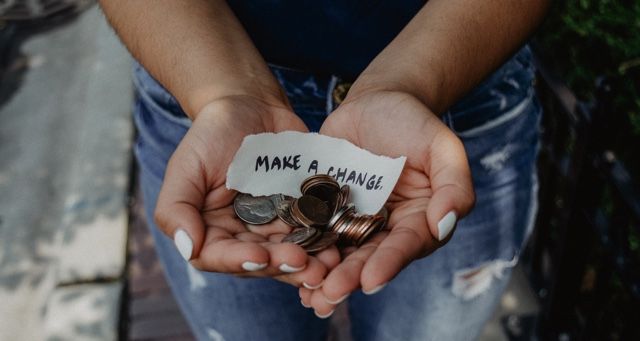 Lists
15 Book Charities to Inspire Hope this Holiday Season
The holidays are here, and if you're wondering what the heck you're going to get for that reader in your life that has a TBR pile the size of the state of Delaware, maybe try donating to one of these book charities instead. It's been a hard year—a hard few years, really. Why not make a donation in that friend's name to a literacy charity instead? Or do it for yourself next time you're looking to buy a book that you won't be able to get to until 2029. Not only will it help you feel better about the world we live in, but it also gives a bit of hope to the rest of us during dark times.
Or if you have a big stack to donate, try reading this article about places that accept book donations.
Seriously, any way we can give back to our communities and the world is what we need more of in this life.
But without further ado, here are 15 book charities to inspire hope this holiday season: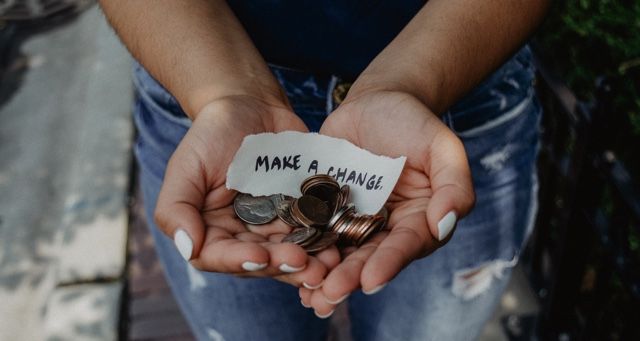 Their mission is to eradicate world poverty through literacy. They believe that young people deserve the opportunity to acquire literacy and reading skills to reach their full potential. WLF provides access to quality education and targets innovative solutions to provide wide scale literacy around the globe.
Book Aid International is a global UK-based literacy charity and they're one of the largest book charities out there. They believe in the power of reading, that no one should have old or outdated (throw away) books no matter how poor you are. They work with local municipalities, NGOs, and library systems to ensure their work is effective to ensure that reading for pleasure and life long love of study can flourish.
NCFL believes that the family is the start of a lifelong commitment to literacy. Engaging multiple generations in literacy building creates a stronger familial bond and helps keep kids in school, while giving parents the tools they need for higher employment.
Room to Read seeks to transform lives of school age children in low income communities around the world by focusing on literacy and gender equality. They work in collaboration with local communities to develop literacy skills and to support girls to complete secondary school to acquire relevant life skills to be independent adults.
United Through Reading connects military families, separated by deployments, through reading. Deployments can be especially hard for kids who don't know why mom or dad can't come home. So, UTF found a way bridge the large gap through the love of reading out loud to each other why they're away.
CLI is a non profit that works with Pre-K to 3rd grade teachers to give them the training and tools to improve early literacy so that children can become powerful readers, writers, and thinkers. Their goal is to close the literacy achievement gap between underserved children and their more affluent peers.
Project Night Night provides "sweet dreams for homeless children." They donate over 25,000 night night packages each year to homeless children 12 and under who need a concrete and predictable source of security. Each package contains a security blanket, a new (age appropriate) book, and a stuffed animal. By providing these things PNN reduces trauma and enhances emotional well being in the children they serve.
For Vancouver and Victoria BC readers: definitely check out Megaphone Magazine. It's a local publication that is completely distributed by homeless and low income vendors. The magazine sells for $2 and the vendors get to keep all of their proceeds. Their website also has a vendor list so you can drive to your nearest vendor and buy a magazine. Non-Vancouver and Victoria residents can give monthly also. Help them fight poverty one magazine at a time.
You know how empowering it is to browse and choose your own book. Book Trust does this for low income children. Studies show that children are more likely to read books that they pick out themselves. It gives them a sense of agency and ownership in what they read. They also partner with local teachers to utilize these books in their curriculum to build healthy habits of reading and learning.
With low cost technology and culturally relevant titles, World Reader is one of the best book charities that are promoting literacy around the globe. Digital reading, like it or not, has the ability to reach people so many people, by giving them the library in their hands. With educational programs from Pre-K to Adulthood, WR is committed to helping eliminate world illiteracy through education.
Every adult has the right to literacy, so ProLiteracy develops and promotes literacy in adults, whether it's migrant adults trying to learn their new language or underprivileged adults who need a step up in their reading skills. Professional programs help adults who struggle with literacy understand job applications, restaurant menus, public transit maps, and so on.
Pajama Program believes that every child has the right to a good night. With reading centers in Atlanta and NYC, they're striving to make sure that every child gets a good night sleep routine. They've given out pajamas and books to kids since 2001, and have a heavy focus on children in the foster care and adoption system.
Girls Write Now (New York City) is dedicated to making sure that every girl knows that she has a powerful and meaningful voice. Underserved girls are paired with a professional female writer as a mentor to guide them through the writing process and help them find their voice. The goal is for her to leave high school with a powerful writing portfolio and confidence in her future. You can donate, or if you're in NYC you can offer to be a mentor.
826's goal is "to encourage the exploration of endless possibility through the power of writing" by creating a safe space for children to develop writing skills that helps them pave their own paths forward regardless of circumstance. They also advocate for and support teachers to inspire student engagement. They're based in nine U.S. cities with several chapters scattered around the U.S. They also have a "pay what you can" online tool for your teacher friends.
LIT puts books into the hands of youth 8–17 who are incarcerated and are living in the New York Juvenile Detention System. LIT also provides age appropriate literacy programs and brings in authors for readings in order to encourage and maintain enthusiasm for reading in these young people.
---
Whichever of these book charities you choose, you know that you're going to be making a positive impact on someone's life. And that is the best kind of gift to give.