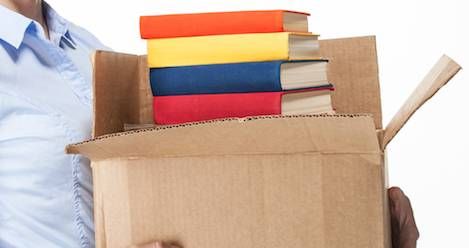 Lists
Book Boxes and Subscriptions: A Gift Guide
Books + Mail. Two of my favorite things. What better gift is there for the reader in your life than more stuff to read? Give them a year in books from an indie publisher. Or a monthly box that shows up on their doorstep containing not just a book but an entire theme-based reading experience. There are chapbooks for the time-challenged. And don't forget the Book-of-the-Month Club, the original book mail, which just turned 90 years old and has gotten a makeover to celebrate.
Below is the rundown of some of the best book box and book subscriptions I've found:
Who's it for? For the adventurous reader on your list. The one most likely to spend a semester abroad or join the Peace Corp. I once had roommate who learned French and moved to Morocco – she would have loved a Deep Vellum subscription. This indie publisher is the punk rock of translation presses and (imho) publishes some of the most exciting literary translations on the market. Both fiction and nonfiction by writers who are well known and highly respected within their home countries but, in most cases, complete unknowns to English readers.
What do you get? You can purchase a 5 book or 10 book yearly subscription, with the option of adding an ebook/paperback bundle. Subscribers' names are listed in the backs of new books. I'm a subscriber and can testify that my book geek heart beats a little faster when I see my name on that list.
How much will it cost you? Prices run anywhere from $50.00-$250.00 per year, depending on how you decide to configure your subscription package (and how much you love the person you're configuring it for).
2. One Story
Who's it for? Someone who loves to read, but doesn't have a whole lot of time. One Story is a literary magazine which, true to its name, publishes one story at a time. These are very basic chapbooks held together by two staples at the spine, but I can confirm that the calibre of the stories more than makes up for their generic packaging. Past issues have featured stories by Ann Patchett and Joyce Carol Oates.
What do you get? A yearly subscription includes six issues, one story per issue. They also offer a YA version called One Teen Story.
How much will it cost you? $15 for a One Teen Story subscription and $20 for the original One Story subscription. That's per year.
Who's it for? The Rolls Royce of book boxes – with a price tag to match. So I recommend saving this for that special reader in your life who loves to get lost in a best selling novel.
What do you get? Each box contains 4-6 items, including a hardcover new release, a handmade item (scarf, knit hair band, pottery mug, etc.) and some kind of hot beverage (tea, hot cocoa, coffee) mix.
How much will it cost you? Brace yourself… $69.95 per box. WITH an automatic monthly renewal unless you cancel. Is it worth it? I did some research based on photos of past boxes and the items appeared to be of equal value to what you are paying. What hurts is that auto-renewal.
Who's it for? Seriously? You're here aren't you? Each box has a different theme. November's box was all about Magic and Myth. The book featured was Sorcerer to the Crown by Zen Cho and included an exclusive item related to the book, along with a bunch of other carefully curated goodies. This is one of the only boxes I found, in general, that had a sci-fi/fantasy theme.
What do you get? A book. Exclusive item related to the book (usually by the author). Assorted bookish items. Based on past boxes, expect between 6-7 items (that number includes the book). Contents are kept top secret until after the box ships.
How much will it cost you? $60.00 per box. Boxes are offered every few months, but because this is not a subscription service you only pay for one at a time.
5. Comic Bento
Who's it for? Just like the title says this subscription is for the comic book geek in your life. I haven't tried it yet… but this will replace the Loot Crate subscription I got my husband last year. Based on unboxing videos each box comes with at least four graphic novels (both hard and softcover) by a variety of comic companies. December's box will spotlight Marvel comics – but past boxes appear to have mixed it up.
What do you get? Four graphic novels per box… sometimes more.
How much will it cost you? $17.50-$20.00 per month, plus shipping and handling. The price goes down the more months you sign up for.
6. GiftLit
Who's it for? A one stop shop that will take care of everyone on your list. They have packages for babies (got to love those board books), pre-teens, tweens, YA and adults readers. Like I said: EVERYONE. You can specify hardcovers or paperbacks, fiction or nonfiction. Can't decide? GiftLit have curated collections for you to choose from. My personal favorite is the nonfiction Dog Lover's Collection – part of the proceeds are donated to the charity Fences for Fido.
What do you get? One book a month. Gift recipients also receive a gift card and a set of personalized bookplates.
How much will it cost you? Prices wildly vary depending on how you configure your package.
Who's it for? For the all-around fiction reader looking for something new. & Other Stories publishes award winning novels, mostly translations, by writers like Juan Pablo Villalobos and Yuri Herrera. Their books tend to be less dense than the typical translation by an indie press – and more entertaining/escapist. This is also a great gift for anyone interested in the cause of gender equality – & Other Stories has pledged to publish only books by women authors in 2018.
What do you get? They offer 2, 4 and 6 book subscription packages. A free ebook from their back catalog (gift givers get one too!). Subscriber's names get printed in the back of the books they helped publish. Occasional and random goodies. Warning: I learned the hard way that you receive the books which your subscription fee helps publish. That means months will go by before you receive an actual book. This can make things awkward when six months pass and all Aunt Martha has is an IOU. Fortunately, the subscriptions are relatively low priced – so you can always splurge on an extra a book from their backlist so there's something to unwrap.
How much will it cost you? $25.00-65.00 per year.