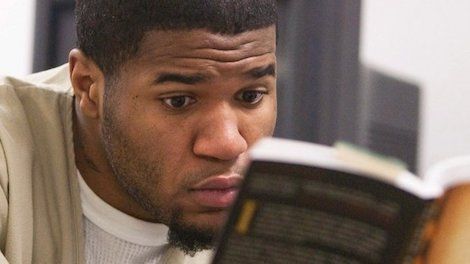 Censorship
Washington Department of Corrections Quietly Bans Book Donations to Prisoners From Nonprofits
The Washington State Department of Corrections quietly rolled out a new policy via a memo on their website last month which disallows books to be donated to prisons via nonprofit organizations. So quietly, in fact, that one of the largest nonprofits that works to get donated materials to prisoners was taken by surprise to discover the change. They weren't informed before it was implemented.
"We're ready to fight it," said Books to Prisoners, located in Seattle, in a tweet.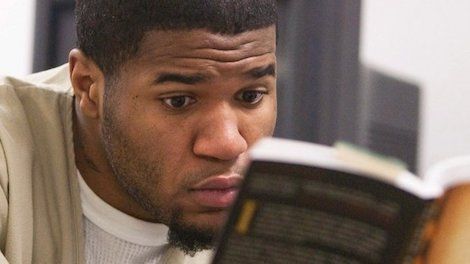 The new policy limits books to those accepted by the Washington State Library for incarcerated individuals which had already been approved by the Prisons Division, used books from the Monroe City Library directed specifically to the correctional facilities in Snohomoish County, and to those used books purchased by prisoners enrolled in pre-approved correspondence educational courses from the bookstore linked to the educational facility in which they're enrolled. Individuals have never been allowed to make donations to prisons; those have always had to go through either nonprofits or bookstores.
As Books to Prisoners pointed out, this severely limits access to literature for incarcerated individuals, and especially impacts those in facilities outside Monroe County.
One of the reasons noted for this sudden policy change is the lack of staff in mail rooms to determine whether or not materials sent are appropriate or whether they're hiding contraband. Likewise, additional funding and resources are not available to the Washington State Library (WSL). In a tweet, Books to Prisoners notes, "WSL is being used as a scapegoat–they have no special search procedures." When asked if they've reached out to WSL about the change, Books to Prisoners noted, "It has been confirmed that they have no special staff or screening procedures, nor are they being given any extra staff or money to deal with any influx of books. The policy is using them as a pawn."
This highlights exactly why Books to Prisoners and similar nonprofits do the work that they do — these facilities are underfunded and that lack of funding impacts the individuals who use those books to improve themselves and their own literacy. These book donations, which are thoroughly inspected by those at the nonprofit for suitability, fill a critical role in helping those incarcerated who otherwise lack access to vital educational tools.
Books to Prisoners has been sending free books to prisoners across the country since 1973. They note in a tweet "Attempted bans pop up sometimes, most recently by Pennsylvania DOC in 2018, always using same vague "safety" justification. In 45 years, our books have never had contraband." They added, "Given that we've sent books without issue since 1973, and currently send to 12,000 unique prisoners across almost every state in the country each year, it would be bewildering if after 46 years of work as an award-winning nonprofit we decided to start transporting contraband."
Prison libraries are severely underfunded, and there's a lack of staff as well. As Books to Prisoners notes, "Furthermore, the reason that we send books directly to the hands of prisoners is that libraries are chronically underfunded and understaffed. In Washington, each branch has just 1 librarian. Only open certain hours. Going back to PA as an example, prisoners capped at 90 min/WEEK."
Barring access to literature, which is what this policy does, hinders those who need it most. Other states, including New York, have tried similar bans and they've been rescinded. The ACLU has stepped in in similar attempted book bans in prison as well. Criminal justice reform includes ensuring that those who are incarcerated have rights to literature and education, so steps like these by the Washington Department of Corrections are but steps backwards. To combat recidivism, literacy is one of the crucial steps forward, and yet, situations like these further hinder rehabilitation and self-development of those who most need it.
How to Act
If you're in Washington or anywhere in the US, speak up about this policy to help get it changed. Contact Prisons Division Correctional Manager Roy Gonzalez at rgonzalez@doc1.wa.gov or by phone at 360-725-8839.
Sign the petition set up by Books to Prisoners to stop the ban.
Likewise, donate to Books to Prisoners to help support their efforts in getting the policy reversed and keep an eye on their Twitter stream for phone blitzes and other direction action plans you can participate in.
Spread the word. Share this and any tweets, petitions, or phone blitz information among your friends, family, and colleagues.