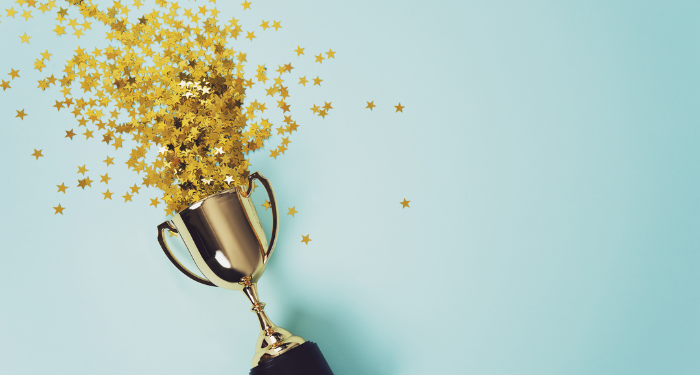 Essays
Book Award Categories We Wish Existed
This content contains affiliate links. When you buy through these links, we may earn an affiliate commission.
There are so many book awards out there, but how do you decide which ones might be a good match for your reading tastes?
Most avid readers will have heard of the big literary awards like the Pulitzer Prize, the Booker Prize, and the Nobel Prize in Literature. All of these have broad categories such as fiction, nonfiction, and poetry.
Then there are the regional book awards. I'm talking National Book Award, American Book Award, Commonwealth Writers' Prize — you name a country or even a state and it's bound to have its own literary prize.
We've finally evolved to the point that there are also book awards that recognize outstanding works of genre fiction. And, of course, we have important awards recognizing the work of marginalized and underrepresented writers.
Yet I can't even begin to count how many times I've checked the winning titles or skimmed the short- and long-listed titles for a given book award or category only to discover that none of them suit my fancy. Even the genre awards can't always hit the mark, and I'm a voracious consumer of all manner of genre fiction.
The problem seems to have its root in the broad focus of your run-of-the-mill book awards. Put another way, isn't the idea of a "best work of fiction" or "best mystery novel" just tremendously vague? With an estimated 2.2 million books being published worldwide each year, the odds of liking an award-winning book based solely on its genre, region of origin, or author are so slim.
So…what would make for a book award category that might be more successful at leading readers to books they'll love? I started thinking about all the things that make a book enjoyable to read. I considered characters, reader moods, and even the social aspects of reading to try to come up with a list of categories (and potential winners from the past few years) for book award categories I wish existed.
I hope you enjoy it — maybe it'll inspire some new book awards. After all, with all the talented writers publishing today, spreading the love can only lead to happier readers!