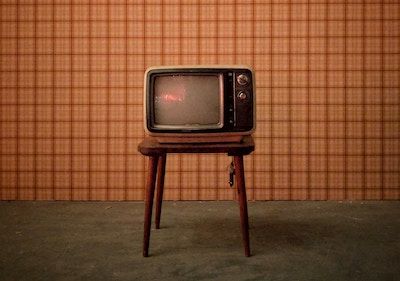 Children's
32 Cross-Media Recommendations: Book and Movie/TV Pairings
This content contains affiliate links. When you buy through these links, we may earn an affiliate commission.
When I read, tone is one of the biggest things I'm looking for. Algorithm suggestions don't work very well for me. Because of that, I have my favorite book reviewers and I try to use Nancy Pearl's Rule of Four. I love 'if you like this, try this' pieces like this one NPR did a couple of years ago using TV as a starting point and jumping across mediums. Where NPR started from TV shows and offered suggestions of similar books and movies, I'm starting with books and looking for movies that give me related feels.
When we want a book exactly like the one we just finished reading, what we really want is to recreate that pleasurable experience—the headlong rush to the last page, the falling into a character's life, the deeper understanding we've gotten of a place or a time, or the feeling of reading words that are put together in a way that causes us to look at the world differently. We need to start thinking about what it is about a book that draws us in, rather than what the book is about."
– Nancy Pearl, on The Four Doors to Reading
The operative phrase is "give me." Different people will connect with different elements of stories, so these kind of recommendations won't work for all readers. Something that really strikes me in one story, another person might find less moving and therefore less relevant in another story that I find comparable.
I found that 1) publishing is not doing well at diversity in the industry, but film is less diverse than publishing. That might be a reflection of my own viewing limitations, but it wasn't easy to find movies with POC leads or directors. That leads to my second point, 2) I'm bookish, not film-ish, so I have read way more books than I've seen movies. Obviously, this list is limited by my own reading and watching, so the books are going to skew towards YA fantasy. (sorrynotsorry) Last thing, just because the book is geared towards minors does not mean the movie is as well.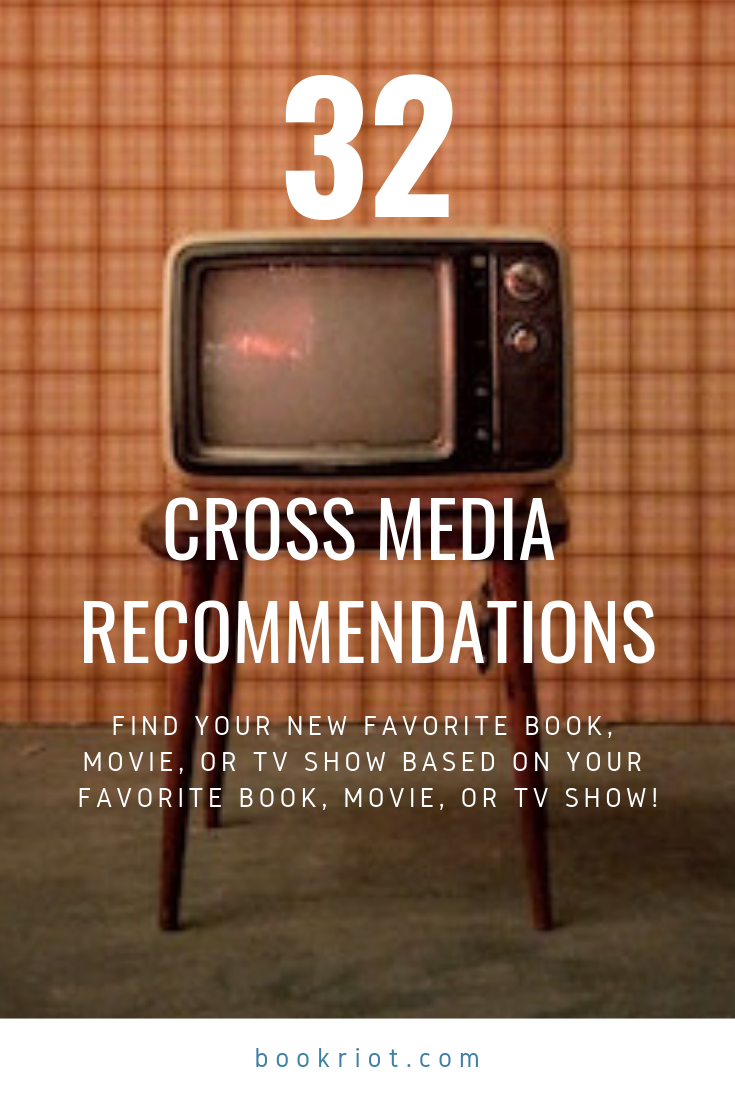 Children's and YA Books
Whimsical? Check. Love of words and wordplay? Check. Larger than life characters? Check. Vibrant and highly-saturated colors? Maybe that was just my mind-movie of The Girl Who…, but I'm giving it a check for both.
If you like mid-air dogfights, constant threats from fascist legions, sneaking around behind enemy lines, and characters you'll never fully stop thinking about, well then kiss me Hardy, these are the stories you're looking for!
Celtic selkie stories are full of dark seas and the irresistible pull of the ocean. The narratives turn on the full-on longings of wild creatures for their freedom and the depth of family love. Nature is beautiful and terrible, and never really tame.
So, what did happen AFTER happily ever after? Well, turns out princesses get old and ruling kingdoms is hard work. And magical troubles just keep on rolling.
Ancient stories wrapped within other stories that continue the tale, and the violence, night after night. The Wrath and the Dawn actually strips away the 1,001 nights of tales to focus us on the frame narrative while The Tale of Tales zeros in on a few stories to highlight the frame narrative, following a particular through line.
Do you like mysteries with a zazzle of irrepressible women with a wild sense of humor and a great sense of style? Historical progressivism with echoes of issues we still wrestle with in the modern world? How about jazz and the occult? No? Do you even like fun?
Finding love in Britain is hard, whether you're a teenage rock journalist/sex adventurer, or a whiny 20-something guy with gonorrhea. But it's def funny. Love Sick doesn't quite have the same feminist thread that How to Build a Girl has. (Dylan is SUCH a whiny white boy.) However, I feel like Dylan's friend Luke is actually offering an exploration of being a sex positive playboy without being a misogynist (mostly).
Bonus book and web article: the sequel How to Be Famous by Caitlin Moran with Ann Power's "Don't Call Me Honey: In 2017, Women Confronted the Deep Roots of Rock's Boys Club."
If you've ever been a girl who loved music and also felt like music didn't love you back because you weren't the right kind of girl, or because you weren't a dude, then Caitlin and Ann have got your back. They're like those cooler girls you'd love to go to a show with, because they're smart and fun, and because they'd totally menace any assholes if needed.
Two pieces of media that are near and dear to my heart. A flavor of Greek epics with battles, ideological differences, backstabbing, turf battles, scoundrels for allies, and some romances that you root for, even through the odd misgivings.
A thoughtful outsider with a deep inner world takes on the status quo and, finding it always unaccepting of her, tears it to pieces. Though one is a YA fantasy heroine and one is a stand-up comedian, I feel like Seraphina and Hannah Gadsby would get along like a house on fire. Possibly because the house would represent society telling them why they aren't quite enough so they've burned it down together.
If you are looking for nuns up to trouble, this is your stop. "April from Parks & Rec as a 14th century nun," but it's also better than even that. Using modern language and inflections, The Little Hours pulls down the barriers of language that can prevent us from connecting with the humanity of the cloistered. Because nuns were regular people, like the women at your work. Oh also, the movie is VERY adult.
A teenage girl struggles with growing up and not fitting in with her family, so she pushes her family and friends away, finding herself with new companions who are definitely not who her parents would like her hanging around with. Alex and Lindsey would totally have climbed onto that Grateful Dead tour bus, though they'd call their parents to let them know where they were.
A group of young teenage friends wrestle with a supernatural secret while they try to balance school and home lives as things get more and more wild. If you're looking for magic worlds hidden under our very noses, and magical kids who feel very much like kids (in the best way), try these out. And one of my favorite parts is that these both feature voices we don't get enough of in MG fantasy. Akata Witch takes place in Nigeria and, if audiobooks are your thing, Yetide Badaki does an AMAZING job with the narration. While Wolfblood is set in England, it's in the North of England, so we get Northern scenery as well as Welsh and Tyneside accents that don't often make it to American TV.
Sooo, John Leguizamo's stand-up is not for children, but First Rule of Punk is. Latin History for Morons is the horrible and hairy version of Latin American history told in concise, humorous bites. Leguizamo highlights the reference texts he used when learning about the history of Latin America, in service of his relationship to his son. MaLu's story comes from the perspective of the kid, trying to figure out what it means to be Latinx as a mixed-race person who has only ancestral connections to Latin America. And as she figures it out, she doesn't give an inch on being herself—just like Leguizamo's son.
A girl is recruited by a magical school in a magical world she didn't know about. She finds whimsy, magic, friends, and enemies, as she has to save her new magical community. I suppose this summary could feel like a lot of generic fantasy stories, but wow, these stories almost drip with playful magic.
Two stories that look into the threads of being an outsider and learning to look past others' exterior and your assumptions. While the two stories are set in *very* different times (the 80s is def historical at this point), the theme of checking your own ideas about others, and what they owe you in their behavior, is as timeless as ever.
Here we've got two stories that center black women as the hero in places we haven't traditionally seen black women. Cinderella and Dread Nation's Jane may seem worlds apart in their lifestyles and personalities. Cinderella here is of the 'kill 'em with kindness' school, while Jane went to a straight up kill 'em school. But they are both dealing in different ways with societal pressure that puts them low and sorting out their roles in their multiracial families.
Get outside traditional Western storytelling traditions. Are you tired of the constant misogyny of Greek and Roman Mythology? Explore Indian and Native American traditional tales that have been reinterpreted for kids, so you can bring in your youngest family member to share them. And well, I just love Raven Stories, ok?
Islands always seem to attract mysterious magical stories. Old stories and ancient magics get a new shine in Caribbean jumbies and Irish selkies, whom the main characters find mixed into their own families.
Two Jane Austen retellings with contemporary settings. (Is 90s still "contemporary"?) The setting gives us a chance to relate to the social cues and stigmas in ways that we don't implicitly understand with Austen anymore, because it's not our society. Both heroines are traditionally underestimated teenage girls, yet they use their own amazingness to manage their own stories.
Both bring in colonialism and pirates (although sometimes what's the difference), long-past history haunting the present, and a good serving of magic, however The Girl from Everywhere is less horror than The Mummy. On the other hand, what would you call white plantation owners plotting to overthrow Hawaiian rule, except horror?
Crews of lovable-if-horrible criminals deal with the traumas of their previous lives while working together to pull off scams and heists. Peaky Blinders has a much higher gore level than Six of Crows, and Six of Crows is unabashedly YA fantasy, but both show people ground under the heels of their societies who go on to claw out a level of respect that would never otherwise be offered to them.
Both of these are period-set mysteries with a young woman trying to make her place in the world despite rampant sexism trying to limit her opportunities. Oh, and she's solving mysteries and having major sexual tension with a man of a different station.
While both of these stories are light-hearted and even downright funny and parts, nothing is quite what it seems. Everyone is keeping secrets and working their own agenda until you start to get reveal after reveal. Both of these are magical in their power over your feelings as well as in the content of the stories themselves.
When their world is made up of structures that they must obey, these heroines gonna heroine. By which I mean, they quietly find ways to make space for themselves and their wants. Not all BAMF have to burn shit down to get what they want and that's great to see.
Adult Books
Have your heart warmed and your faith in humanity reaffirmed with gentle, complex, and good hearted people doing their best for themselves and caring about each other. These are media for when you just need a cozy world to curl your brain into and feel the loveliness of human connections.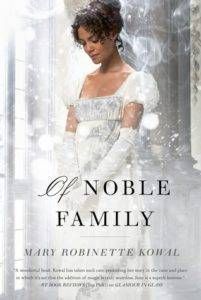 Tangle the beautiful side of late-18th/early-19th Century English life with the disgusting reality of the African slave trade. If you're ready for a look around the big dresses and manners, both of these stories offer a glimpse into the horror that was the Atlantic Slave Trade and the awful jumbles of emotions and family relationships that resulted.
Did you ever wonder what European historical dramas would be like with more people of color? Do you ever imagine that women of color were and are actually the heroes of stories? These two stories take familiar story settings, 19th Century England and Renaissance Verona, and expand our ideas about who and what is happening in these stories.
What if history focused on the lives of women; what if we learned about their power, their decisions, their impact, their personhood? If you want to see women with agency in history, I believe this gift is for you.
Both of these are a little stressful as you get to see the real-life limitations of race in America. Again and again, the people in both of these pieces of media are required to be consistently extraordinary or suffer.
Native storytelling traditions are on display, both in worlds without European-descended people's oppression and power. One is set pre-Contact with Europe, and the other is set post-apocalypse when the US has fallen apart, bookending our present moment with the resilience of Native peoples.
It's about the preciousness of people and their personal stories. One person's story may seem small to a stranger but to that person, their whole life is so huge. Bring extra tissues because both of these stories stick with you.
Conclusion
What "if you like this, try that" would you recommend?