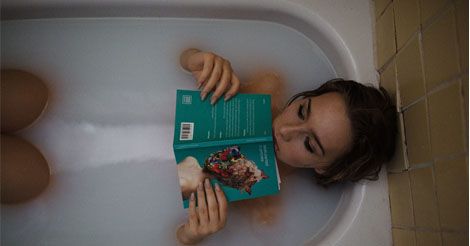 Lists
Suds Up: Book and Bath Bomb Pairings
This content contains affiliate links. When you buy through these links, we may earn an affiliate commission.
If taking a bath is a gross human soup to you, this may not be the post for you—enjoy your standing-on-your-tired-feet shower. I keed, I keed. Seriously though, if you have a tub and spend your day dreaming of Calgon taking you away, here are some awesome book and bath bomb pairings! And the bath bombs selected are all cruelty free: Those from Lush are either vegetarian or vegan and those from Pacha Soap are Fair Trade and made responsibly.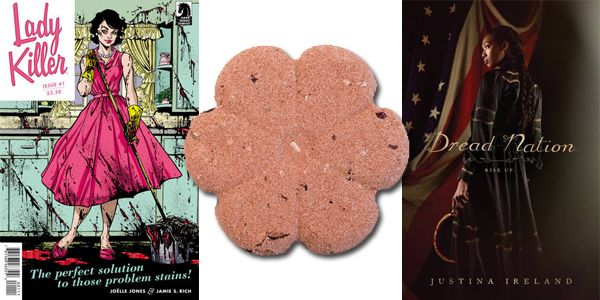 Petal to the Metal froth bomb left me soaking in a delicious, flowery bath while looking like a bloody crime scene. It was amazing! So lay back and relax as your skin gets soft and smooth and you stare at some blood splattered artwork in Lady Killer by Joëlle Jones. It's about a 1950s housewife with a hell of a secret: she's really an assassin! And/or if you're a fan of saving your treats for special days, wait for Justina Ireland's zombie fighting, post–Civil War reimagining Dread Nation, which releases April 3rd. It won't leave you relaxed, but rather invigorated!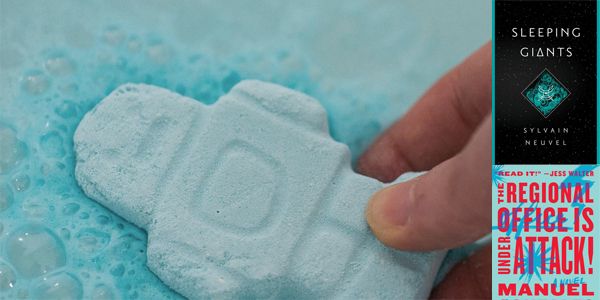 Ickle Baby Bot bath bomb puts the robot, relaxation (lavender!), and fizz in your tub. If you're paranoid about dropping a physical book/ereader into the water, I've got two excellent pairings that are pick-the-audiobook-over-the-physical-book amazing narrations. Manuel Gonzales's The Regional Office Is Under Attack! is a book that you get literally what the title promises—you'll have to read to find out by who and what exactly the regional office does. If you want to read something awesomely bonkers, fun, funny, and with lady assassins (possibly robots), get thee this book. And in perfect pairing is perfect, Sylvain Neuvel's Sleeping Giants starts with a child, Rose Franklin, falling into a hole and being found inside a giant metal hand. Almost twenty years later there is still not much known about this metal hand, nor where it came from. But people want—and need—to know, including Franklin, who is a physicist in charge of cracking the mystery of the hand. Everything about this book is built on not only the mystery of what and from where, but you don't even know who the "investigators" are, which also becomes a part of the mystery. It's a page-turning Sci-Fi mystery/thriller that is a hell of a ride.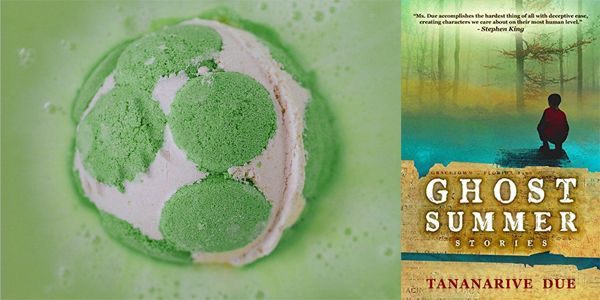 For a green lake water bath—that smells nothing like lake water—that pairs beautifully with Tananarive Due's Ghost Summer: Stories I've got a few choices: Avobath (energizing, avocado fizzer); Green Coconut (sweet, tropical); and Fizzasaurus Froth Bomb (cucumber seaweed). They all remind me of the first story in Due's wonderfully creepy collection, which takes place on a lake in Florida. If you're a fan of short stories and haven't read this collection yet, that should quickly be resolved, with a side of bath bomb.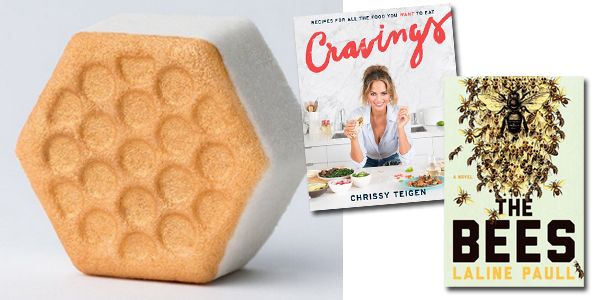 Sweet Honey Almond Froth Bomb is a sweet, skin-softening delight that is perfect for honey and bee fans. And if you've ever wanted to image what it's like to be a bee and live in a hive, pair it with Laline Paull's The Bees. Or if honey and almonds just makes you think of food, I highly recommend Chrissy Teigen's Cravings cookbook. Yes, I'm recommending reading a cookbook outside of the kitchen and inside of the tub. The short blurbs before each recipe are hilariously wonderful and it's worth reading them all like a book. Plus, sneak in some fun work by marking recipes that sound—and are!—delicious.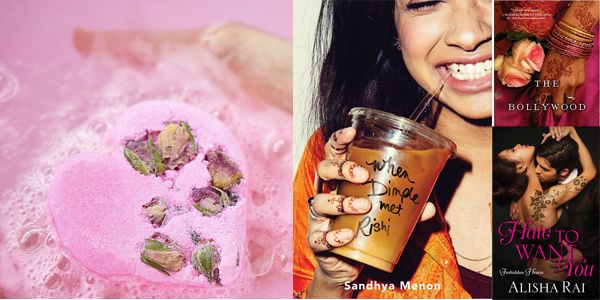 If you want your heart to feel as pretty as this Jasmine Gardenia Froth Bomb looks, I'd take a soak with When Dimple Met Rishi, a delightful YA rom-com about an Indian girl who knows exactly what she wants. More rom-com reads for treating your skin to lovely scents and hydration, you say? Okay! A rosy Tisty Tosty bath bomb would go lovely with Sonali Dev's A Bollywood Affair and The Bollywood Bride. Or if you love jasmine and not-so-subtle things that look like vaginas, the Sex Bomb is perfect. For that bath bomb I called in the romance experts from the When In Romance Podcast: "you say Sex Bomb and my brain immediately goes to Alisha Rai."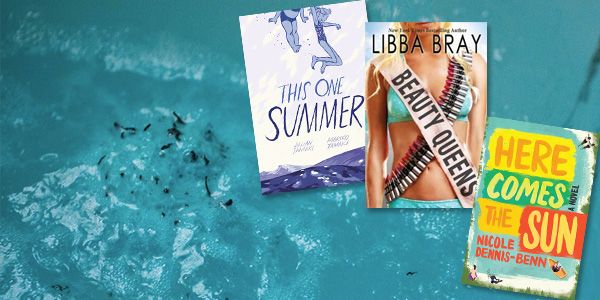 And finally how about a trip to the ocean without the drive, sand in your crack, and sunburn? My favorite bath bomb is always Big Blue, which brings the ocean to me—seaweed included—minus the sharks! If you're for dark literary works, this one pairs perfectly with Here Comes the Sun by Nicole Dennis-Benn, which is set in a Montego Bay resort. Another great pairing is Mariko Tamaki and Jillian Tamaki's This One Summer, which takes you on a summer vacation with gorgeous art tinted in blue. Now if you want fun and beach, Libba Bray's Beauty Queens comically strands a bunch of pageant girls on an island.
If you're hesitant about bathtub reading, Rah Carter will explain the joys of it, and for 6 inexpensive essentials for reading/writing in the tub A.J. O'Connell has you covered. I've found that a Bluetooth shower speaker is great for my bubble adventures and not having to worry about dropping anything in the water. Also, if you are worried about flowers/seaweed going down the drain (or having to wipe down the tub) place the bath bombs inside a cut pantyhose foot, exfoliating shower glove, or similar item to contain all the floaty bits.