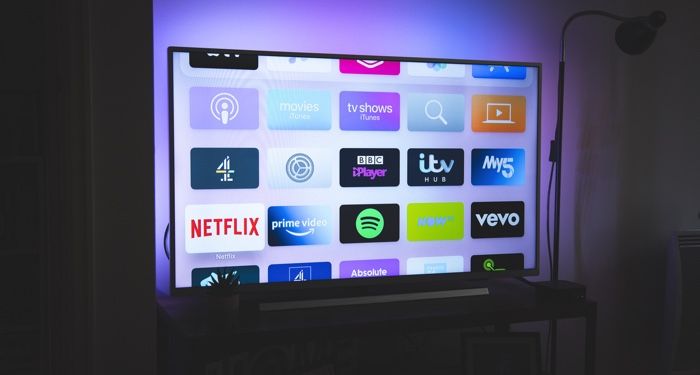 Lists
10 Book Adaptations You Can Watch This Summer
This content contains affiliate links. When you buy through these links, we may earn an affiliate commission.
In the past few months, I've been watching countless movies and TV shows. They are quite different from one another, but the one thing that unites them is that most of them are adaptations of very well-loved books. Streaming services and studios are really upping their game this year with book adaptations, and it shows when you see that all around the world people are tuning in to watch them. Let's get ready to enjoy these book adaptations you can watch this summer with a cold drink and your favorite snack!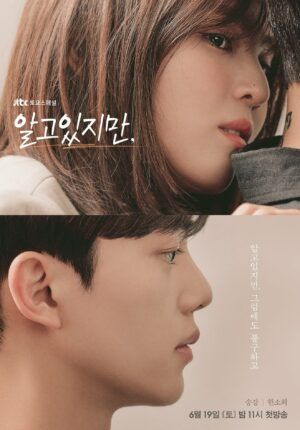 Nevertheless (Netflix)
When: Out now
Based on: Nevertheless by Jeongseo
Nevertheless tells the story of two people who are complete opposites. She wants to date but is skeptical about love. He is usually flirty but doesn't want to be in a relationship.
Sweet Tooth (Netflix)
When: Out now
Based on: Sweet Tooth by Jeff Lemire
A post-apocalyptic adventure where a deadly virus hit the world, killing thousands of people. Soon after, hybrid babies — part human, part animal — came into the world, but because it was unclear if they were the cause or the result of the virus, people feared them and hunted them down.
A young hybrid boy decides to search for his mother with the help of a gruff protector.
At A Distance, Spring is Green (Viki)
When: Out now
Based on: Meolriseo Bomyun Pooreun Bom by Ji Nyoong
For fans of coming-of-age stories, this Korean drama will be perfect for you. It's a story about university students in their 20s and the relationships between them.
The Mysterious Benedict Society (Disney+)
When: Out now
Based on: The Mysterious Benedict Society by Trenton Lee Stewart
This mystery adventure show is about four orphans who each possess a unique skill. After winning a competition, they get recruited by eccentric Mr. Benedict for a secret mission to save the world.
Sex/Life (Netflix)
When: Out now
Based on: 44 Chapters About 4 Men by BB Easton
Sex/Life is the story of a suburban mother of two who starts journaling about the wilder days of her youth. When her husband finds her journal, everything changes. Get ready for a sexy love triangle between her, her husband, and her ex-flame.
Fear Street Trilogy (Netflix)
When: July 2
Based on: Fear Street series by R.L. Stine
This July, you will be able to enjoy a magnificent event of horrors on Netflix. The Fear Street trilogy will be three slasher films, each set at different times. The first will debut on July 2, followed by its sequels on the 9th and 16th.
My Next Life as a Villainess Season 2 (Crunchyroll)
When: July 2
Based on: My Next Life as a Villainess: All Routes Lead to Doom! by Satoru Yamaguchi
We're finally getting a second season of this incredible anime! If you still haven't watched the first season, you need to.
The story is about Catarina Claes, a young heiress. One day she hits her head with a rock, and because of it, she recovers her memories of her previous life as a normal teenager. She realizes she has reincarnated as a villain in a video game, and her destiny is to either die or get banished from the land. She starts to create a plan to not let that happen!
Gossip Girl (HBO Max)
When: July 8
Based on: Gossip Girl by Cecily von Ziegesar
Even though this adaptation is probably not taking any inspiration from the original source, it is based on the novels by Cecily von Ziegesar.
Are you ready to get back to the Upper East Side? This new generation of New York private school teens don't have a clue what's coming.
Black Widow (Theaters and Disney+)
When: July 9
Based on: The Marvel Comics character of the same name
In this action-packed spy thriller, Natasha Romanoff, AKA Black Widow, has returned to confront her dark past and the broken relationships she has left behind. This movie is set after the events of Captain America: Civil War (2016).
Nine Perfect Strangers (Hulu)
When: August 18
Based on: Nine Perfect Strangers by Liane Moriarty
It follows a group of city folks who decide to stay at a remote wellness retreat. Each of them is there for their own reasons, but none of them expect how this will turn out.
---
Book adaptations have turned into my comfort watch. If I've read the book already, it feels like I'm returning home. If it's the first time I'm learning the story, it just gets me excited to know more and more about it. Either way, book adaptations really have that something special. Here's a list of more 2021 book adaptations you can be excited about!