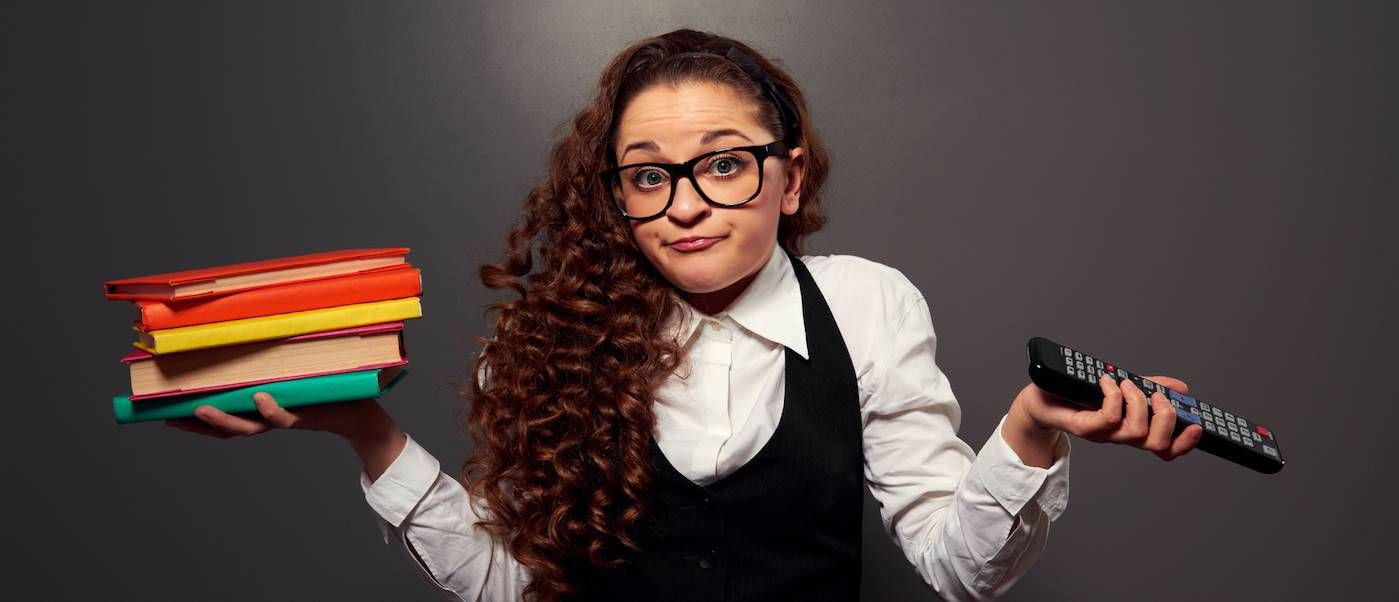 Pop Culture
Book Adaptations: Streaming Amazon, HBO & Showtime Series
This content contains affiliate links. When you buy through these links, we may earn an affiliate commission.
'Tis the season that for some means finally catching up on all the shows on your TBW list (no more needing to avoid spoilers!). For others it means watching anything to help you avoid socializing (why do people talk so much!). I already did 60 Bookish Films Streaming on Netflix but since Amazon, HBO and Showtime don't generally share streaming rights (they have their own service to make mula off of) I figured it was time for a list of book adaptations on Amazon Original Series, HBO GO and Showtime Anytime that you can watch to get you through the holidays–or read the books.
Amazon Original Series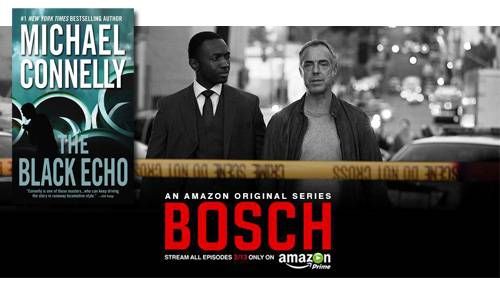 Bosch,
based on Michael Connelly's
Harry Bosch series
, is about an LAPD detective on trial for the death of a suspected serial killer.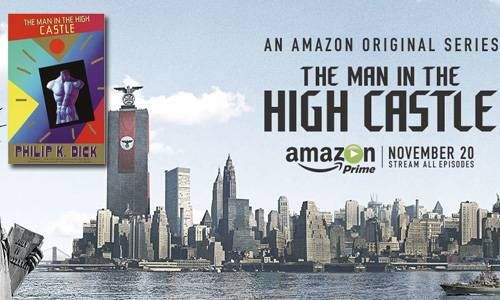 Philip K. Dick's alternate history novel The Man in the High Castle imagines a different outcome for WW II.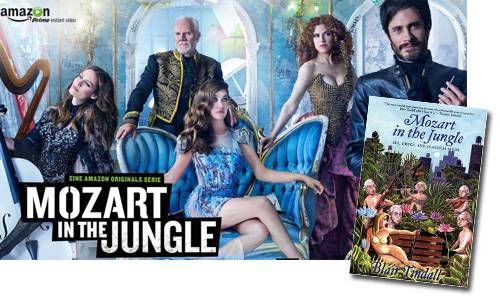 Oboist Blair Tindall's memoir,
Mozart in the Jungle: Sex, Drugs, and Classical Music
, inspired
Mozart in the Jungle
–season 2 coming in January 2016.
HBO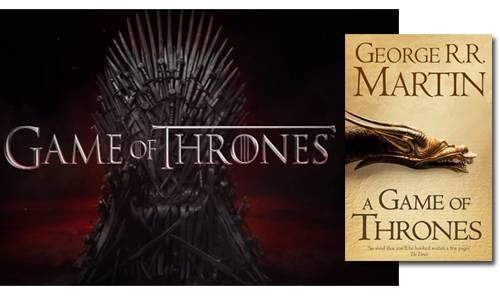 We'll start with the obvious Game of Thrones which is a show that during the season you have to stay far away from social media (if you haven't seen the episode yet) because it's all people seem to talk–and argue–about. Adapted from George R.R. Martin's A Song of Ice and Fire series.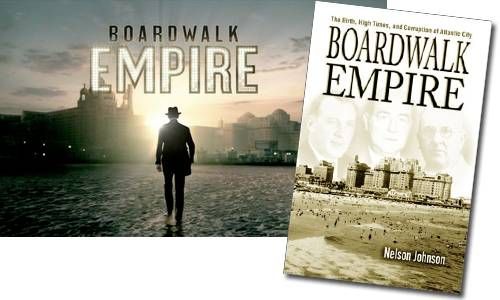 In the loosely based/inspired category comes the Martin Scorcese directed Boardwalk Empire (Boardwalk Empire: The Birth, High Times, and Corruption of Atlantic City by Nelson Johnson) about Atlantic City during prohibition. Good choice if you're looking for a show to binge that has already finished and has won shinny Emmys.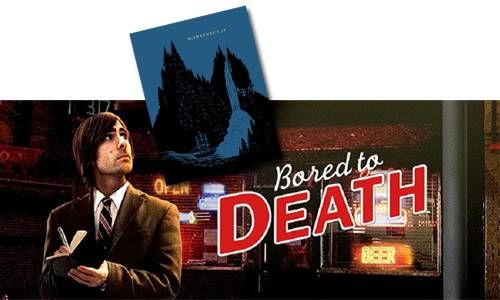 Bored to Death, about a struggling writer working as a "detective" at night thanks to a Craigslist ad, is based on a short story published in McSweeney's by Jonathan Ames (the show's creator).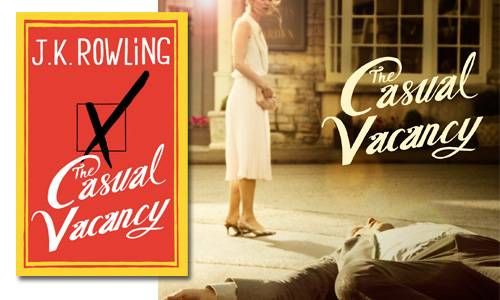 Always in need of a J.K. Rowling fix? HBO adapted a three part miniseries from The Casual Vacancy–her first novel after HP ended set in an idyllic town that is apparently anything but.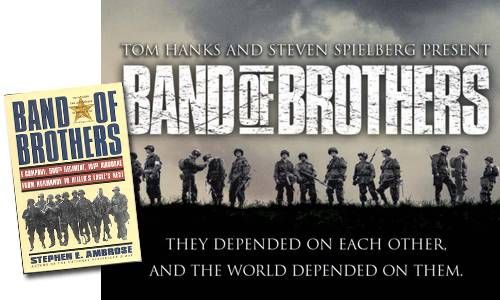 For the war buff, Band of Brothers tells the story of World War II paratroopers in a ten-part miniseries based on the book Band of Brothers: E Company, 506th Regiment, 101st Airborne from Normandy to Hitler's Eagle's Nest by Stephen E. Ambrose.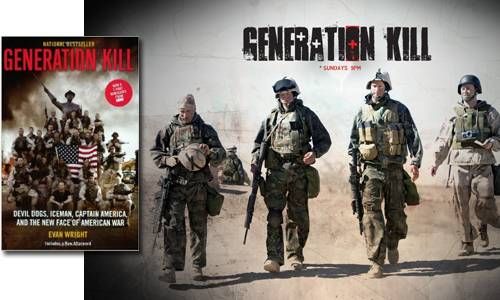 And in recent wars Generation Kill is a seven-part miniseries that takes you to the 2003 Iraq invasion based on Evan Wrigth's same titled book.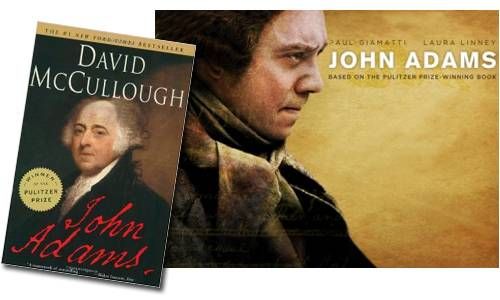 David McCullough's Pulitzer Prize-winning John Adams was adapted into a seven-part miniseries with the same title.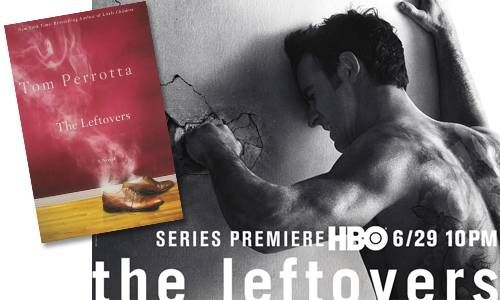 The Leftovers, following those left after 140 million people disappear (rapture?), is adapted from Tom Perrotta's same titled novel.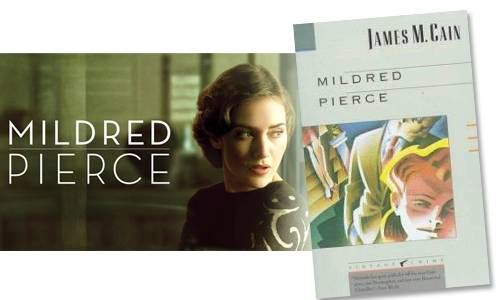 Kate Winslet stars in Mildred Pierce a five-part miniseries adapted from James M. Cain's 1941 novel about a woman whose life is altered during the Great Depression.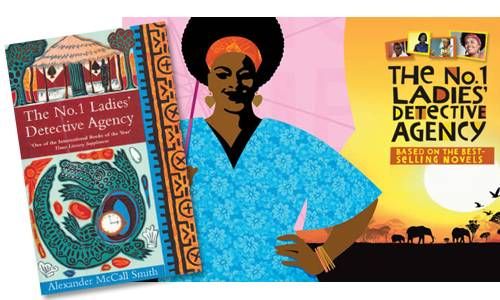 In The No. 1 Ladies Detective Agency the awesome Precious Ramotswe opens the first detective agency by a woman–hence the title–in Botswana. Adapted from the same titled book series by Alexander McCall Smith.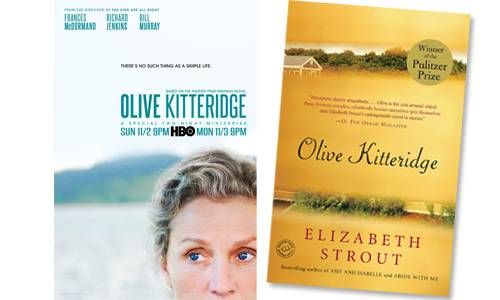 Another Pulitzer Prize winning book turned into a miniseries is Olive Kitteridge by Elizabeth Strout. It stars Frances McDormand who plays a math teacher living with her husband and son in a New England town "wrought with illicit affairs, crime and tragedy."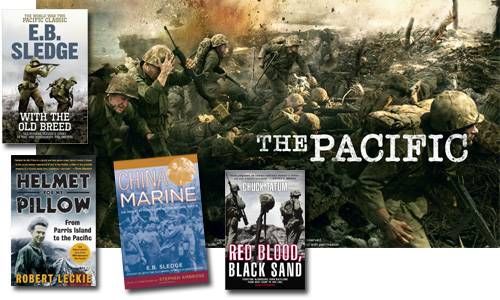 Another war World War II miniseries is The Pacific which follows the real-life stories of 3 Marines that references 4 books as material for the show: Helmet for My Pillow by Robert Leckie; With the Old Breed by Eugene B. Sledge; Red Blood, Black Sand by Chuck Tatum; China Marine by Eugene B. Sledge.
Based on Ford Madox Ford's tetralogy (I really wanted to get to use that word) Parade's End comes this five-part miniseries set at the beginning of World War I starring Benedict Cumberbatch.
Show Me a Hero by Lisa Beklin was adapted to miniseries based on the real life 1960s Mayor Oscar Isaac over the battle to desegregate Yonkers.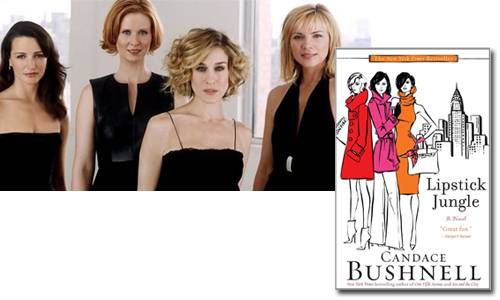 Sex and the City–maybe you missed it when it first aired or you like revisiting Samantha, Carrie, Miranda and Charlotte. Or maybe you finally want to read Candace Bushnell's collection of essays that it's based on.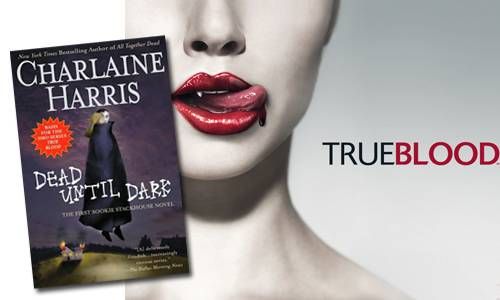 The Sookie Stackhouse Novels by Charlaine Harris were the basis for True Blood— the 2008 vampire hit series that ran for 7 seasons.

Showtime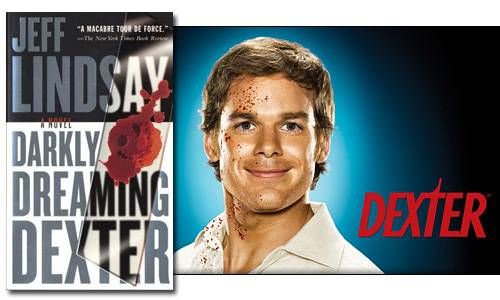 Dexter, everyone's favorite only-kills-bad-people serial killer, is based on Jeff Lindsay's novel Darkly Dreaming Dexter.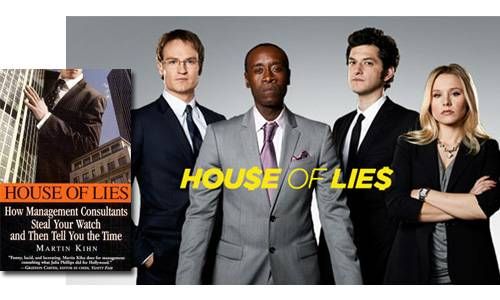 Veronica Mars Kristen Bell and Don Cheadle star in the series about management consultants willing to do anything to land a deal which is based on House of Lies: How Management Consultants Steal Your Watch and Then Tell You the Time by Martin Kihn.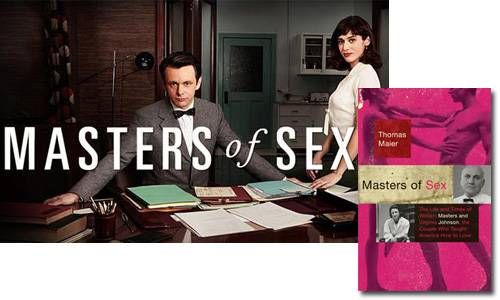 For some based-on-real-people entertainment Masters of Sex: The Life and Times of William Masters and Virginia Johnson, the Couple Who Taught America How to Love by Thomas Maier is the book the Michael Sheen and Lizzy Caplan starring series is based on.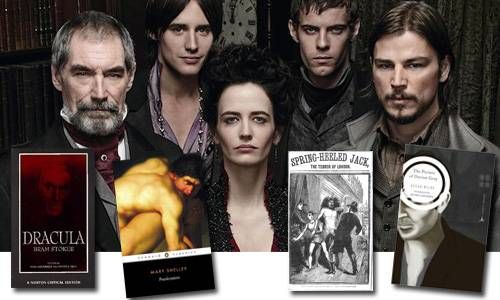 Penny Dreadful brings literary monsters to life in Victorian London giving you a lot of books to read if you're so inclined: The Picture of Dorian Gray by Oscar Wilde; Frankenstein by Mary Shelley; Dracula by Bram Stoker; and as the title suggests the Penny Dreadfuls (zine-type publications) that were popular in Victorian England.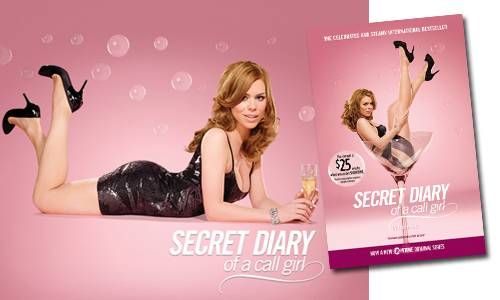 First there was the blog Diary of a London Call Girl by an anonymous call girl. Then 'anonymous' got a book deal, Secret Diary of a Call Girl, under the pen name Belle de Jour. And now we have the show starring Billie Piper.
Did I miss any? Any shows you love that you want to read the book it was adapted from?